Setting up vehicle leasing for a business
Setting up vehicle leasing for a business
Choose your vehicle
Decide the contract length
Dealership vs broker – which is better?
Chances are, if you have a business then you will, at some point, be in a position where you're setting up vehicle leasing for a business, perhaps for a single vehicle or a fleet.
It's possible that if this is the case, you may be thinking about getting these vehicles using a business lease. Leasing is an incredibly popular option for businesses and there is a multitude of reasons for this. If you would like to find out more about the benefits of leasing a vehicle for your business then we have a detailed article that looks into this and how leasing can be an advantage for your business.
So, how do you go about setting up a vehicle lease for a business?
At OSV, we work with businesses, helping them to get started on their leasing journeys every day. In this article, we're going to go over how to set up a vehicle lease for a business.
Setting up vehicle leasing for a business
Firstly, what is a vehicle lease?
In this instance, a vehicle lease is where a business or a corporation have a vehicle, or a fleet of vehicles, for a set period of time while making monthly payments. What happens at the end of the contract depends on the type of contract you decide upon, but we'll explain more about that later.
When you lease a vehicle you don't own it. If you want to purchase your vehicle once the contract comes to an end then we recommend you look into Hire Purchase, which is a purchase scheme where you make monthly payments and own the vehicle at the end.
It's important to know that when you get a vehicle on a lease, you are essentially renting the car or van.
So what is involved in setting up a vehicle lease for your business?
1. Choose your vehicle/vehicles
When it comes to setting up vehicle leasing for a business, the first thing you should do is have a look at what sort of vehicle, or vehicles, you want for your business. If you're getting a fleet, consider whether you are going to get the same cars for all employees or if you are going to provide more luxury cars for management and a more practical vehicle for other employees.
If you're looking at vans, maybe you need a fleet, it's important that you think about how large you need them to be. Do they all need to be the same size, or are some employees in need of something a little larger or smaller than others? If some of your business is in the city will you be looking for an electric van to save money when it comes to the congestion charge, Vehicle Excise Duty and Company Car Tax?
Company Car Tax is definitely something that you need to keep in mind when getting vehicles for you or your employees through your business. If you, or your employees, are going to be using the vehicle(s) for personal errands then Company Car Tax is something that you will have to pay.
Company Car Tax is calculated using the P11d value of the vehicle, the employee's personal tax bracket and how much CO2 the vehicle emits. Therefore, you might want to put a CO2 limit on the vehicles that you are looking at in order to keep your company car tax costs low.
If you want to find out more about Company Car Tax, we have written a detailed article that will help you figure out everything you need to know.
It's worth being a little flexible when you're looking at vehicles; choose two or three makes and models that you would be happy with. That way, when you start to look through the offers that are available you can compare them and choose the ones that are best for you.
Not sure what vehicle will meet all your needs? Let us help you find one that ticks all the boxes and meets your budget. Request a FREE consultation with one of our vehicle specialsits today, or call us on 01903 538835.
2. Decide how long you want the contract for
Typically, lease contracts last for three years. However, they can last for between one and five years, so there is a degree of flexibility.
The shorter your lease contract, the sooner you will need to arrange in order to get a new vehicle or an entire new fleet. You will also have to consider that you will have to put down another initial payment, so you will have to budget for that a lot quicker than you might like.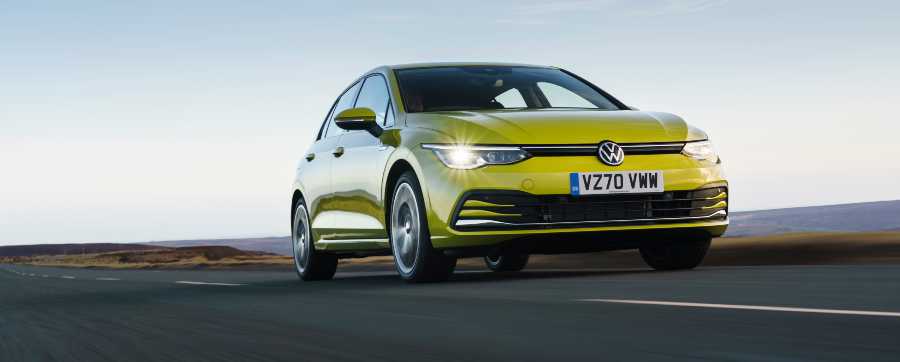 A common misconception when it comes to leasing is that the longer the contract, the cheaper your monthly payments will be, but this is not always the case. When you lease, the cost is dependent on the depreciation. In order to work out the overall cost of the lease, you work out the difference between the purchase price and the residual value of the vehicle (how much it will be worth at the end of the contract). Divide the total by the number of months of your contract (12, 24, 36, 48) and that will give you the monthly cost you will be required to pay.
Therefore, by the end of a longer contract, the higher the depreciation of the vehicle, due to higher mileage and the age of the car. This could mean that the vehicle actually ends up costing you more.
Of course, this is not always the case, but it is definitely something that you should take into consideration before you make a decision about the length of your contract.
3. Choose your contract
There are two options available to you: Contract Hire and Finance Lease.
Contract Hire is the most popular form of leasing and is what people often refer to when they are talking about leasing.
With Contract Hire, you have your vehicle or vehicles for a set period of time, while making fixed monthly payments. You also have a fixed mileage and are contractually obliged to keep the vehicle in a good condition. This condition is in line with the BVRLA Fair Wear and Tear Guide and is the industry standard for all lease vehicles upon their return.
Once the contract is up, you hand the vehicle or the fleet of vehicles back with nothing more to pay, subject to mileage and condition restrictions. If you do choose a Contract Hire, then you will have to think about how you are going to keep track of the mileage and the condition of the vehicles. Some require their employees to submit their mileage at certain intervals. This way you can keep track of the mileage for each of the vehicles and won't get any unpleasant surprises when the vehicles are returned.
Finance Lease is a lease option that is far more suited to you if you're thinking about getting a van or multiple vans, as there are no mileage or condition restrictions. However, it's also possible to get a car on a Finance Lease if you want to choose this option.
At the start of a Finance Lease, you set a balloon payment, which is a slightly larger payment you make at the end of your contract. The balloon payment depends greatly on how much money you are paying at the start of the contract (your initial payment) and also how much you want your monthly payments to be.
At the end of the contract, you need to find a third-party purchaser to buy the vehicle, or fleet of vehicles from you in order to cover the remaining balloon payment you agreed at the start of the contract.
If you sell the vehicle(s) for more than your outstanding balloon payment then the remaining equity is yours. However, if the reverse is true and the value of your sale is lower than your balloon payment then you will have to make up the difference in order to clear the balance you owe.
Have questions about the different finance agreements available for vehicles? Download our FREE guide.
4. Dealership versus Vehicle Broker – which is better?
Now you've decided on the vehicle, or vehicles, you want, how long you want the vehicle(s) for and what contract you would prefer to go with, it's time to talk with someone about making everything happen.
We always recommend that you take a little bit of time to look for the vehicles yourself, rather than sending your employees out to do their own shopping. If you have a large number of vehicles in the company already then it may be that you have a Fleet Manager that will carry out this task for you.
The main reason we would recommend that only one person carry out the task of searching for vehicles is that it is incredibly time-consuming and we are sure you would rather that your employees are carrying out their day-to-day responsibilities.
Contacting a dealership and getting your vehicles through them, whether buying or leasing, is the most traditional method when it comes to getting a new vehicle. This is a more viable option if you know exactly which manufacturer you want to get.
However, due to the fact that dealerships are tied to one brand – rather than many – you are unlikely to get an unbiased opinion and are more limited when it comes to choice if you aren't sure what you want. A dealership also won't have access to multiple Finance Houses, so you may not actually get the best offer available.
That all being said, dealerships do have access to discounts that vehicle brokers won't have due to their special relationship with their dealership brand and the associated Finance Houses.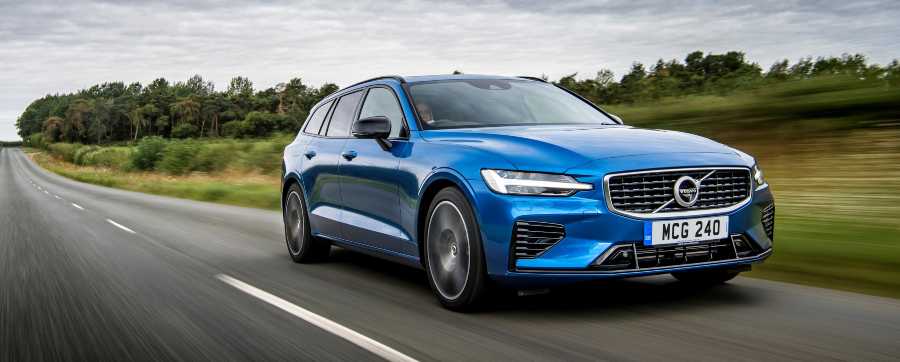 Many, though not all, vehicle brokers are independent, which means that you are far more likely to get an unbiased opinion about the different manufacturers due to the fact that they aren't tied contractually to one particular brand. Experienced and established vehicle brokers are also more likely to have access to multiple Finance Houses, which means they could get you a very good deal on your vehicles. At OSV, we have access to 23 different Finance Houses, so are able to help find the best finance option for your business.
If you're concerned about credit then it's worth being aware that many vehicle brokers are practised in working with individuals and businesses with bad credit, as well as having access to Finance Houses that work with bad credit.
When it comes to setting up vehicle leasing for a business, you need to ensure that whatever broker you go through is reputable and has the experience and accreditations required to give you the customer service and treatment you deserve, as well as the best solution for you.
OSV is a member of several associations, such as the BVRLA, that ensure we follow the rules as outlined for any business leasing and selling vehicles. If you'd like to know more about what you should look out for when searching for a reputable vehicle broker, we've put together an article that outlines that will help.
5. Consider whether you need a maintenance agreement
A maintenance agreement is a package that comes at a small additional cost and covers all services for your vehicle throughout your contract. You may be considering including a maintenance package when you get your vehicle as, essentially, it staggers the cost of services and maintenance for your vehicle, meaning you don't end up paying for it all in one wallet-hitting go.
If you're setting up business leasing for a business then a maintenance agreement is particularly viable if you have a fleet of vehicles. If they all have to be serviced at the same time then you could end up parting with a hefty amount of money.
6. Go through the approval process
When you lease a car, you need to get approved for finance. The Finance House needs to know that you're able to make the monthly payments. To ensure this, they'll take a look at your credit score.
As a business, the Finance House will carry out a credit check on your business. It's also possible that they will ask you to provide more information.
If you'd like to find out more about the information a Finance House will ask you for when applying for finance, we have an article that outlines what you need.
7. Sign the documents
Once your finance application has been approved, all you need to do is sign the documents and wait for your vehicle to be delivered.
8. Decide what you're going to do at the end of the contract
It doesn't matter how long your agreement, while you have your vehicle or fleet of vehicles, you will need to think about what you want to do when your contract(s) comes to an end.
If you have a Finance Lease, then you will have to decide whether you want to sell the vehicle(s) on to pay off the balloon payment or if you would like to make a Peppercorn Rental payment in order to extend your lease for another year.
If you decide to sell on your Finance Lease vehicle, or you chose to get your vehicles on a Contract Hire agreement, you'll want to start looking for a new lease vehicle. When making this decision it's worth thinking about all the things you do and don't like about your current vehicle. Did you have enough mileage on your contract? Would you prefer a shorter contract? Once you know this it's time to get in touch with us, and we can start the search for your next vehicle.
So that's everything you need to know about how you go about setting up vehicle leasing for a business. As you can see, it's incredibly straightforward if you make the right preparations before you start.
When it comes to looking for a new vehicle we recommend you keep open-minded. It may well be that the vehicle you least expect is the one that not only meets, but possible exceeds your expectations, including budget.
As we said, we work with businesses every day and we talk through this process on a regular basis.
ON THE SEARCH FOR A NEW BUSINESS VEHICLE?
Looking for something that ticks all the boxes? Call us now on 01903 538835, or request a callback and let us do all the heavy lifting for you.
Fed up with looking for your next vehicle?
Need advice from an experienced Vehicle Specialist on what vehicle is right for you?
Book your FREE consultation now