Can you reassign a lease? | Frequently Asked Questions

Can you reassign a lease?
There are a number of reasons why you might want to reassign your lease to someone else. Perhaps your circumstances have changed and you no longer need a car. Or, you want to save some money on your monthly budget and can get by without a car. Maybe you just want to obtain a new lease car and need to finish your current lease responsibilities. Whatever the reason there are some options on certain lease types which will allow you to reassign the lease.
Read about your other options if you're no longer able to keep your lease contract.
Who would want to take over my lease?
There are plenty of people out there who would see the benefit of taking over a lease. Some people may only want to lease for a short period of time. Perhaps they don't have the money for the down payment on obtaining a lease from new. Or they might need to source a different type of vehicle quickly. You can advertise your lease car on generic sites like AutoTrader, Gumtree or Ebay but you may want to consider specialist sites like Take My Lease. People browsing this site are actively searching for a lease to take over and will be more likely to be interested in your offer.
Will there be a fee to pay?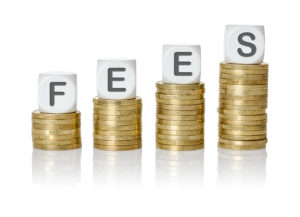 You should expect that there will be a fee to pay if you choose to transfer your lease. At the best case scenario, you will have to pay an admin charge for the lease to be transferred.  In most cases breaking your lease agreement, even if you are transferring, will incur a financial penalty.
In some cases you will have to pay an early termination fee. Read more about what an early termination fee is in this article. 
How do I know if I'm eligible to transfer my lease?
You'll need to check this with your lease provider. You can usually discover the information you need with a quick phone call. Lease transfer isn't an option with all funders. A transfer of contract is at the discretion of the finance provider and does not form any part of the customer terms and conditions or finance agreement. As a rule, most PCP or HP lease finance agreements are not eligible to be transferred.
A Transfer of Contract is only available under certain circumstances. If you have a private contract you can only transfer it to another private contract. Similarly, if you are a limited company you can only transfer to another limited company you can't mix.
Similarly, it's only available on cars where lease agreements are without arrears or default payments.
The new customer must be credit approved by the finance provider and only one transfer is usually permitted per vehicle for the duration of the contract. The vehicle must have more than 12 months remaining on the lease contract and the transfer can only be made if the total rental paid is more than £1500 inc VAT.
I want to transfer my lease, what do I do next?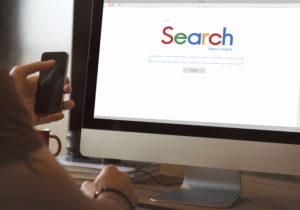 Firstly, check the criteria list above and ensure you can see no reason why you wouldn't be permitted to transfer your lease to another party. Then, contact your lease provider to discuss the option of transferring your lease. They will speak to your finance house and check your eligibility and contact you with the final decision.
Then it's time to find someone to take over the lease. Once you have found an interested party you must fill out the finance application form so your buyer can be credit checked for suitability. It can take up to 5 working days for the finance provider to make a decision so you should inform your buyer of this.
Once you've obtained permission to go ahead from the lease company you will need to provide ID, proof of address and the current mileage of the car to your lease provider. The new Modifying Agreement, terms and conditions and a copy of the original agreement will be sent to you from the finance house, via us. You need to double check this documentation for accuracy before proceeding. Print off the agreement and ensure it is signed by both parties before returning it, and all original documentation to the lease provider.
Once the signed agreements are received it is passed to the funder for review. Again, this can take up to 5 working days to complete. You will need to keep up the repayments until the transfer completes.
How long will it take for the process to complete?
The process from start to finish can take up to 4 weeks so please bare this in mind when commencing with the process of transferring a lease car.
What other options do I have?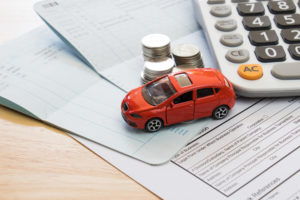 Early termination is another option to stop your lease. If you're not eligible for a lease transfer. Or don't mind paying the (usually very large) fee over the hassle of finding someone to take over the lease. Then early termination could be the right decision for you.
The terms of any early termination arrangement can be found in your lease contract. If you need clarification on any of the details of opting for early termination then you should contact your lease provider. Usually, if you've satisfied 50% of the loan including interest you will be eligible to opt for early termination. This is only possible if the agreement is regulated mind you. From 6th April 2008 the majority of consumer lending has been regulated by the FCA. However, some lease car lending is still unregulated. In the event that you have an unregulated lease. The finance company have no obligation to allow you to terminate the contract early. It's worth investigating what type of lease you have so you can be prepared for the answer.
Before opting for early termination you need to work out if the numbers make financial sense. If it makes financial sense to terminate the contract early and pay the early termination fee then go ahead but be sure to weigh up the benefits. It could cost you more to terminate early rather than sit out the duration remaining on your lease.
One final option – although we don't recommend it
Aside from these options there really isn't anything else credible. Some people allow a friend or family member to have use of their lease vehicle while paying them the fee. This then covers the cost of the repayment so the contract can continue. This is a risky option. The lease contract and all paperwork are still in your name, so you are still responsible for the car. If the car incurs damage or the nominated driver receives a parking fine the finance company will still hold you responsible. As I said, this is very risky. At OSV we certainly don;t recommend this course of action if you can help it. You may end up arguing with your friend or family member if you incur charges or fees at the end of the contract for things like excess mileage or damage.
Fed up with looking for your next vehicle?
Need advice from an experienced Vehicle Specialist on what vehicle is right for you?
Book your FREE consultation now