I can't keep up repayments because I've lost my job.
If you find yourself in the unenviable position of losing your job, then you might not be able to keep up the repayments on your lease vehicle. This can be a very daunting position and it's easy to panic or feel stressed. If you can't keep up the repayments on your car then you have a few options. In this article, we'll take you through your options, as well as worst case scenarios. Watch the worry disappear.
If you are having trouble with your finances the Citizen's Advice Bureau can help.
Why you contact your finance company when you can't keep up repayments?
If you're experiencing financial troubles then they are there to help you get through them. Explain your circumstances and see what they suggest, some will reduce your payments for a period of time to help you get back on your feet.
Will you repossess my car if I can't keep up repayments?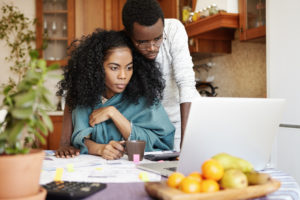 If you can't keep up repayments on your lease then there is a chance that your car will be repossessed. This is the worst case scenario and the last resort. As long as you follow the advice in this article you can avoid repossession of your car.
If your finance account already shows missed payments and you can't keep up repayments, then the process of repossession would likely commence. As I mentioned before, this is the worse case scenario so don't panic just yet. Most people assume that they don't have anything else to pay after the car has been taken away. This isn't true I'm afraid, and the story doesn't end when your car is removed either. In fact, you'll be liable for paying
The remaining lease balance
The past-due payments
Amounts for excess wear-and-tear and mileage (if applicable)
The costs of the repossession
The costs of resale (such as cleaning), if the lessor decides to sell it after the repossession. (Once the lessor repossesses the car, it will usually sell it through a private sale or public auction.)
The deficiency of the car on resale. This is when the finance company sells the vehicle but the sale price does not meet the amount needed to satisfy your lease.
In most cases, the finance company will send an invoice highlighting the amount to pay. If you're unable to pay in one go, or even by instalments and they remain unpaid then the finance company can direct the case to a third-party collection agency. If your finance company employ a collection agency to recover the debt then the fees can soon mount up and become astronomical.
Preventing repossession
Simply, by managing to keep to your current payments, or by sticking to a payment plan set out by your finance company can prevent repossession. You should contact your finance company as soon as you experience problems. They will be able to advise you of your options. They may be able to offer you a solution which can help you in your current situation. Keep making your payments for as long as you can. Your credit score could suffer if you miss payments. If your credit score drops then you'll find it even harder to get yourself out of the sticky situation. Not only that, you'll incur late payment charges which will just exasperate the situation.
Option One – Get your figures.
Contact your finance company and ask them for a settlement figure. Once you know where the land lies in regards to the settlement you can look at your options. Calculate what you can afford to pay per month. If you can obtain a personal loan to cover the settlement fee for the monthly cost you can afford, then this could be a great option to avoid repossession and additional fees.
Option Two – Speak to your broker or dealer about 'trading down'.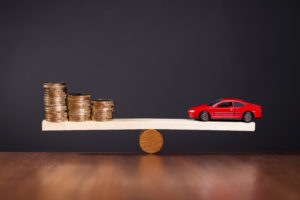 Trading down is a term used for trading your car in for a cheaper model. Your lease provider will calculate a new loan that covers the full amount owed on your previous lease, plus the new cheaper vehicle. By doing this you can bring your payments down, spreading them out over a longer period of time. While this will help with your short term finances you will ultimately be paying a higher fee for a car that is worth considerably less.
Option Three -Investigate selling up.
If you are on a PCP, PCH or HP agreement then you could investigate selling the vehicle to raise the funds to pay off the loan. If you're a little short, then you could take out a personal loan for the remaining amount. Make sure that you inform your finance company before you make any moves to sell the car. It is legally their property after all.
You can investigate the average prices for your car on the market using the Parkers Guide. 
Option Four – Voluntary Termination.
If you have satisfied 50% of the loan including interest then you may be able to hand the car back early without paying additional fees. This is only possible if the agreement is regulated. Since 6th April 2008 most consumer lending is regulated by the FCA. However, some lease car lending remains unregulated. Check with your lease provider or consult your paperwork to check if your agreement is regulated. The lender will conduct checks on the car, arrange the admin, and then take the car and resell it. This will leave you 'arrangement free' without any further commitment. If for any reason your car isn't worth as much as the remaining loan amount then the lender may take the car back and leave you with a small balance to pay to. Find out more about voluntary termination.
Option Five – Find someone else to take over the lease.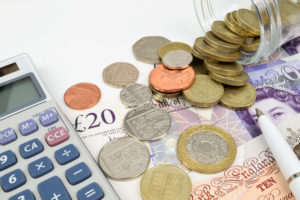 You may be able to find someone willing to take over the remainder the of your lease. This is more commonly known as lease trading. A company like Take My Lease can help you advertise your lease vehicle and find you a buyer. This isn't a free option as Take My Lease is a chargeable service and your finance company will charge an admin fee for porting the lease to someone new. Officially, the person taking over lease should pay the admin fee from the lender, but often this is used in negotiations. You should be prepared to at least contribute towards this fee to encourage a sale.
I hope this has provided you with some options that you can consider to avoid ending up with a repossession on your hands. Remember that repossession is the last resort. You do have options available to you which won't cost you as much money as a repossession so be sure to investigate them.
[/vc_column_text]

Faye enjoys Music, Dog Walking and Socialising with friends.

Faye is an experienced blogger with a keen eye for finding excellent information about the subjects she writes about. Giving OSV blog readers the most accurate knowledge.

Latest posts by Faye Lindeck (see all)