How reliable is Volvo? An honest assessment of the Swedish brand
How reliable is Volvo?
How reliable is the Volvo XC60?
Is the Volvo XC90 reliable?
Why is Volvo unreliable?
Should I buy, lease or finance a Volvo?
Volvo is one of the most ambitious car manufacturers, with its focus centring on safety. Back in 2008, their intention was to eliminate death and serious injuries caused by their vehicles by 2020. The company has also announced plans for 50% of its sales to be for fully-electric vehicles by 2025. In 2017 the Chinese-owned company announced its plans for all vehicles it produced from 2019 to be electric or hybrid. There is no denying that Volvo has some very high ambitions when it comes to the safety features it develops for its vehicles. When we talk about Volvo models there is one thing that rarely comes up, and that is reliability. So where exactly does Volvo stand? How reliable is Volvo?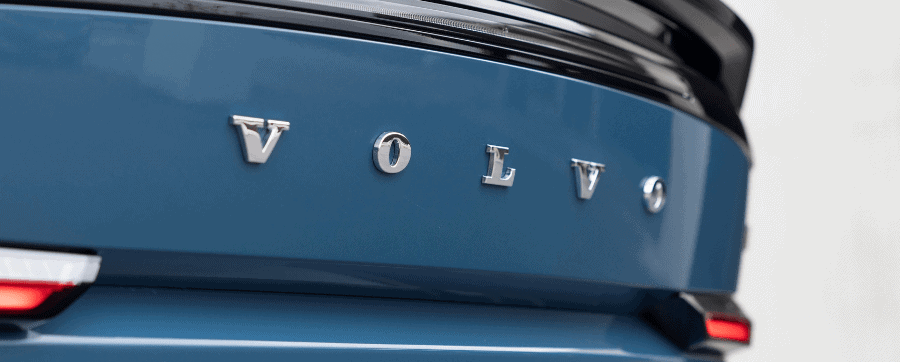 How reliable is Volvo?
The answer is that, when it comes to reliability, Volvo is average.
In its 2019 study, ReliabilityIndex gave Volvo a score of 127, which placed the manufacturer in 23rd place on a list of 40 brands. This places the manufacturer between MINI and Vauxhall in the 2019 rankings. When it comes to other areas of reliability, Volvo fares a little better. Looking at the amount of time Volvo models spend off the road, it places 13 out of 40, with the average time spent off the road being just over 2 hours, which is rather impressive. The average repair cost of Volvo vehicles is £790 according to carwow's 2020 study This study also gave Volvo an average reliability rating of 62%, noting the slightly higher cost faults compared to other manufacturers. 
In its latest (2021) Reliability Survey, WhatCar gave Volvo a below-average score, causing the manufacturer to come in 19th place out of 30 other manufacturers. 
According to the Which? reliability survey, conducted at the beginning of 2019, the newer models from Volvo (aged 0 to 4 years) perform rather well, and this earned the manufacturer 4 stars out of 5. Volvo excels when it comes to safety, but, as with many other brands reviewed in the survey, reliability took a hit once the cars passed 4 years. For those with older models (4 – 8 years), more owners reported experiencing issues that necessitated repair at the garage. This reduced the rating for older Volvos to 3 stars. Most issues that owners experienced across multiple Volvo models were related to the computer software and Sat-Nav glitches. 
Less than the average number of Volvo owners, 2.3%, had issues serious enough that their vehicles experienced a complete breakdown in the survey reporting period.
How reliable is the Volvo XC60?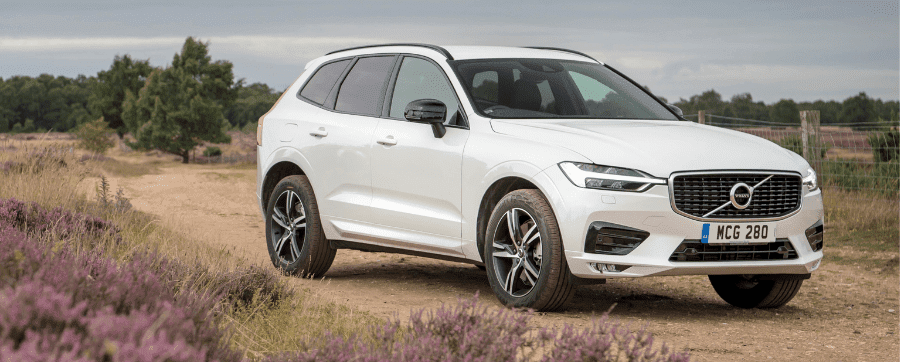 The XC60 is Volvo's popular compact SUV, with sales increasing every year since its release and the second-generation model continuing to set new sales records. It's packed with safety equipment and technology to make a long drive comfortable. But, how reliable is this master of the roads? Is it likely to give you issues when you're headed on a long journey to visit clients or family? 
The model was first launched in 2008, and since then there have been two generations; the first was produced from 2008 until 2017 when the second generation commenced production. This second-generation model also received a facelift in March 2021, gaining a new Android-powered infotainment system, with the engines remaining the same.
Though Volvo is a very safety-conscious manufacturer, this does not mean that the XC60 is without issues. Owners of the first-generation model have reported several problems that affected their driving experience.
Issues reported include:
Problems with the engine cooling fan
Problems with the electronic module on the fuel pump
Fuel leaks – caused by a fuel line that isn't properly attached
Issues with power steering
Problems with the gearbox – a section of the shift mechanism can work loose causing it to become jammed
Despite the average scores, The XC60 spends less time off the road than a number of its close competitors such as the Volkswagen Tiguan, requiring an average of 2 hours 15 minutes when it needs repairs. But, if something does go wrong, the repair costs are a little higher than you might expect, coming in at an average of £410.96.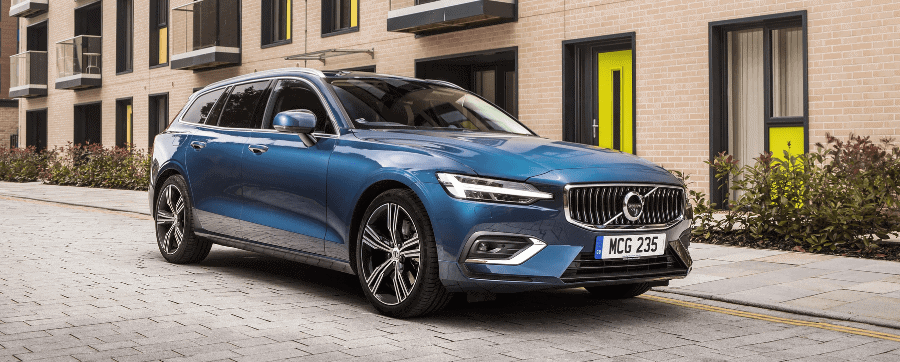 In the Which? reliability survey, the first-generation XC60 has a less-than-impressive reliability score. Models less than 3 years old score an average of 3 stars, while older models between 3 and 8 years earn just 2 stars out of 5. 
Almost a third (30% in total) of first-gen XC60 owners who have a vehicle less than 12 months old found themselves taking their car to a garage for repairs. With the average for cars of 0-3 years being just over 20%, this is certainly higher, which, in a young car is disappointing.
For those who are driving a first-generation XC60 the most common issues that were reported were faulty tyre-pressure sensors and problems with the built-in sat nav systems. Neither of these issues is that serious. However, the full list of problems that were reported as part of the survey does contain some that can be, including faults with the transmission. 
Many of the issues that are experienced by relatively new owners of the first-gen (2008-2017) models are not commonly experienced by newer cars.
One good thing is that the breakdown rate is low, at just 1%.
As the car gets older the problems don't go away. If anything, those owners with cars aged between 3 and 8 years made even more trips to the garage to get repairs. 44% of people who owned an XC60 that was more than 3 years old reported that it had been necessary to take their car to the garage. Many had repeat issues with the battery, or the exhaust/emission control system. Issues with the cooling system were reported by 1 in 20 XC60 owners who participated in the survey.
All these issues resulted in the older first-generation XC60 being awarded just 2 stars out of 5.
The second generation of the XC60 has performed much better than its predecessor, at least according to the participants in the Which? reliability survey for 2019. While the first-generation model was only able to achieve 3 stars, the second-generation SUV was awarded 4 stars out of the maximum 5. 
Now the second-generation XC60 has been out since 2017, and its score for models between 0-4 years earns a 3 out of 5 stars reliability rating. Which is much better than the first-generation XC60's 2-star reliability rating. 

Is the Volvo XC90 reliable?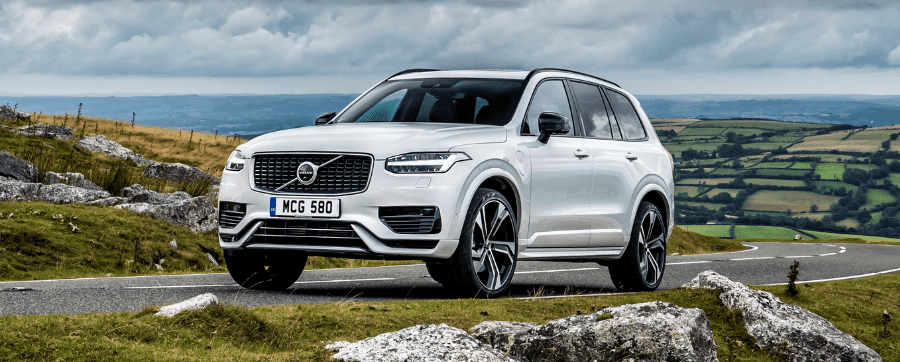 Like the XC60, the XC90 is in its second generation. The sturdy SUV was first produced in 2002 and the first generation was manufactured until 2015 when it was replaced by the updated model. 
Marketed as a mid-sized luxury SUV, the XC90 was originally unveiled in 2001 as Volvo's Adventure Concept Car, at the North American International Auto Show held in Detroit. Production commenced in Sweden in 2002.
Though it is only in its second generation, there have been several appearance changes, including a complete facelift in 2007.
Unfortunately, it's not the best news when it comes to the XC90. Data for the first-generation model has proved sparse, however, information about the second generation that launched at the very beginning of 2015 is widely available. 
According to the most recent reliability study from ReliabilityIndex, the XC90 received a rather disappointing score of 191, which is 79 points lower than its smaller sibling, the XC60. In 2017, the XC90 was awarded 190. Both scores are much lower than the industry average, which is disappointing for a manufacturer renowned for its safety record.
The XC90 spends a little bit more time off the road than other Volvo models, with the average working out at around 2 hours and 30 minutes. When compared to other SUVs such as the Volkswagen Touareg, the 2 and a half hours is impressive. Repair costs are, however, where it falls down a little bit. Owners of the XC90, when asked, found the cost of repairs rather high. The average, according to the 2019 ReliabilityIndex report, is £417.25. 
That the average repair costs are rather high is more easily understood when looking at the most common issues that owners of the XC90 report. 24% of owners had problems with their axle and suspension, and a further 18.93% reported they had been forced to take their SUV in to get electrical issues fixed.
As with all reliability studies, it's necessary to look at information from many sources to get a better picture. But the picture does not get better when looking at the data from 2019 Which? consumer report. 
As with the ReliabilityIndex report, there is no information on the first-generation model, with data only referring to models manufactured post-2015. The XC90 second-generation earned an average of 3 stars out of 5. 24% of those who participated in the Which? survey reported that they had been unfortunate enough to need to take their new XC90 to the garage for repairs in the 12 months preceding their participation. This is 2% higher than the average, which is disappointing for owners of a car that has a luxurious look and feel. Thankfully, less than 2% of drivers suffered a total car breakdown, which is lower than the average. 
According to this survey, 9% of owners experienced problems with the engine electrics and non-engine electrics, with the car's engine management system affecting 7% of the drivers participating in the survey. While none broke down, 7% of drivers also experienced an issue with a fuel system component.
This survey also revealed that repairs were somewhat speedy, with drivers only having to wait a day for their cars to be fixed. Of course, every car has its pluses and minuses and when it comes to Volvo, the safety innovations are second to none. If you love the look of the SUV and safety is a key concern for you when considering your next vehicle, then the XC90 could be exactly what you're looking for. It's worth considering leasing your vehicle and getting the additional maintenance plan which will give you security, leaving you secure in the knowledge that, should anything happen to your car which requires costly repairs, you're covered. 

So, why is Volvo unreliable?
You would think that safety and reliability would go hand in hand, but this doesn't seem to be the case when it comes to Volvo and its vehicles. 
One of the reasons that they are considered unreliable is actually related to the average cost of repairs. When car repair costs are higher the dependability of the vehicle is reduced accordingly. Cars that require fewer repairs, and cost less per garage visit, are the ones considered far more reliable by drivers. Owners also look at the amount of time that their car spends off the road when they are considering reliability; if a car spends a considerable amount of time off the road for repairs, and takes longer to repair, then this is something else which goes against the model when it's being reviewed. 
Software updates are another reason why Volvos are lower down the reliability scale. Volvos are packed full of technology and the more technology there is, the more elements there are that can go wrong. As anyone who has the latest phone with the newest operating system will know, sometimes updates go wrong. It only takes one app to be incompatible for something to stop working properly. And in-car technology is no different. Not only that, but the technology can also be expensive, and difficult to repair or replace.
Volvo's determination to adopt new technology soon after launch can also be considered a problem. Everyone wants the newest items out there, but sometimes this is their downfall. New doesn't always mean reliable. However, the reverse can also be found to be true, and if you don't update your software you can also discover things stop working just when you need them.
When things stop working, whether they're the in-car technology, the suspension or engine-related this is a huge pain for the owners, upping repair costs and reducing dependability.
Given so many of the technology-focused features of most Volvo models happen to be safety-related, this forces you to ask, is it the many safety features that make the car unreliable?
It's a reasonable question to ask. A lot of the newer safety features included in your brand-new Volvo happen to rely on in-car technology; this includes things such as emergency stop systems and lane-departure warnings. As well as improving driver safety and reassuring you that you're keeping your family safe, the systems used to run these features are incredibly complex, expensive, and relatively new. If something happens and one of these systems goes wrong or requires an update, then it may prove necessary to take the vehicle to a garage, therefore increasing your expenditure and reducing your belief in the vehicle's dependability. 
Of course, this kind of problem is not exclusive to Volvo, with many other manufacturers including more and more technology in their vehicle ranges. And we see evidence of this when other brands drop in dependability rankings due to the increased use of technology in their cars. 
Should I buy, lease or finance a Volvo?
When it comes to safety features Volvo is head and shoulders above every other manufacturer. With their focus switching from fossil fuels to producing electric vehicles over the next decade, Volvo and its parent company, Geely, are looking to the future.
Throughout 2019, Volvo announced multiple improvements to their safety systems, including a hazard warning network in which cars will share information with other Volvos in the nearby area about slippery roads and other road safety issues. 
The XC family and other vehicle ranges produced by Volvo are considered to be luxury, with many features such as heated seats, roomy interiors and high-quality audio systems. High quality goes hand in hand with the luxury that Volvo vehicles offer their driver.
A lease is ideal when you're considering a manufacturer like Volvo. A lease with a maintenance plan takes away any concerns you may have about reliability scores and possible costly repairs. You can have all the safety features a Volvo is renowned for with none of the worry. You can drive the car for 2, 3 or 4 years, safe in the knowledge that, should anything happen, you are covered and when the lease contract ends, you can upgrade to the next model.
For many drivers, Volvo is the brand they turn to when they are looking for a vehicle that is packed with safety features. So, if you're looking at getting a Volvo, then you are looking for a car that you know has been designed with the safety of you and your loved ones in mind.
Conclusion: How reliable is Volvo?
In conclusion, Volvo isn't the most reliable brand. They aren't the least reliable either, they are just average. Their smaller cars appear to be more reliable than their larger cars, particularly if you compare the C30 to the XC90. One of the reasons for this could be the increased use of in-car technology, which can often go wrong and be expensive to fix. If we compare it to its rivals, it is more dependable than other luxury manufacturers such as BMW, Mercedes-Benz and Audi. But, Lexus does top it, even though their RX isn't as dependable as one would have hoped. Ultimately, though, Volvo is an innovative brand that prides itself on its safety and more recently its green credentials. So, it depends on what is more important to you in a car. Regardless, you still wouldn't be making a mistake going for a Volvo. 
Fed up with looking for your next vehicle?
Need advice from an experienced Vehicle Specialist on what vehicle is right for you?
Book your FREE consultation now