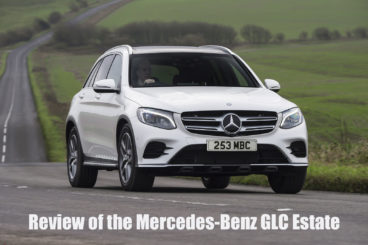 Overview of the Mercedes-Benz GLC Estate
The new Mercedes-Benz GLC Estate is more comfortable than entertaining to drive, but it's still a gorgeously luxurious family car that houses a beautiful interior.
Right now, premium mid-sized SUVs are in high demand and this is one of the most recent additions to an exciting sector. It's a bit less practical than, say, the Land Rover Discovery Sport, but it is more stylish. It shares its underpinnings with the popular Mercedes C-Class Saloon and also borrows elements from the brilliant Mercedes E-Class Saloon.
OSV takes a closer look at what it's all about with our Mercedes-Benz GLC Estate review.
How does the Mercedes-Benz GLC Estate perform?
It's a hefty SUV, but one that's almost car-like on the road. It's comfortable and even sophisticated and thanks to a shared platform with the Mercedes C-Class, it can be compared to a luxury limousine.
Each model gets adaptive dampers as standard, which means that you can either lower or raise the suspension by 15mm each way to suit your temperament or driving conditions. You can also soften the suspension if you're just on the lookout for a motorway cruise. It isn't a sharp or sporty SUV though but is more measured and relaxed. For something a bit sportier, we suggest checking out the BMW X3.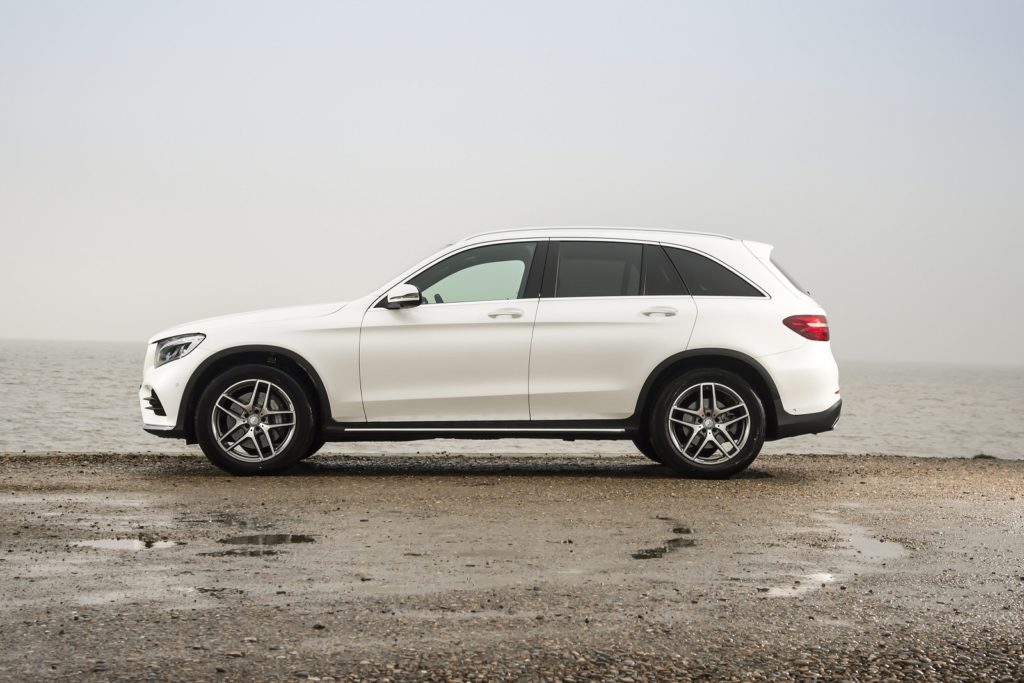 Engine choice is limited, with a 2.1-litre diesel kicking things off. It's available in two different power guises – 170bhp and 204bhp – with the former able to get from rest to 62mph in 8.3 seconds. The more powerful of the two can cover the same distance in 7.6 seconds.
There is only a single petrol engine available – a twin-turbocharged V6 3.0-litre unit that comes with the high-performance AMG model. Good for 362bhp, it can rocket you from a standstill to 62mph in a matter of 4.9 seconds before maxing out at 155mph.
Somewhat disappointingly, the only transmission available is a 9-speed automatic. As interesting as it is, it causes a bit of a delay once you press the accelerator. Moreover, nine gears is a lot to choose from, so it will be shifting regularly. On the plus side, these shifts are at least smooth and seamless. Power is sent to all four wheels.
Mercedes-Benz GLC Estate interior, design & build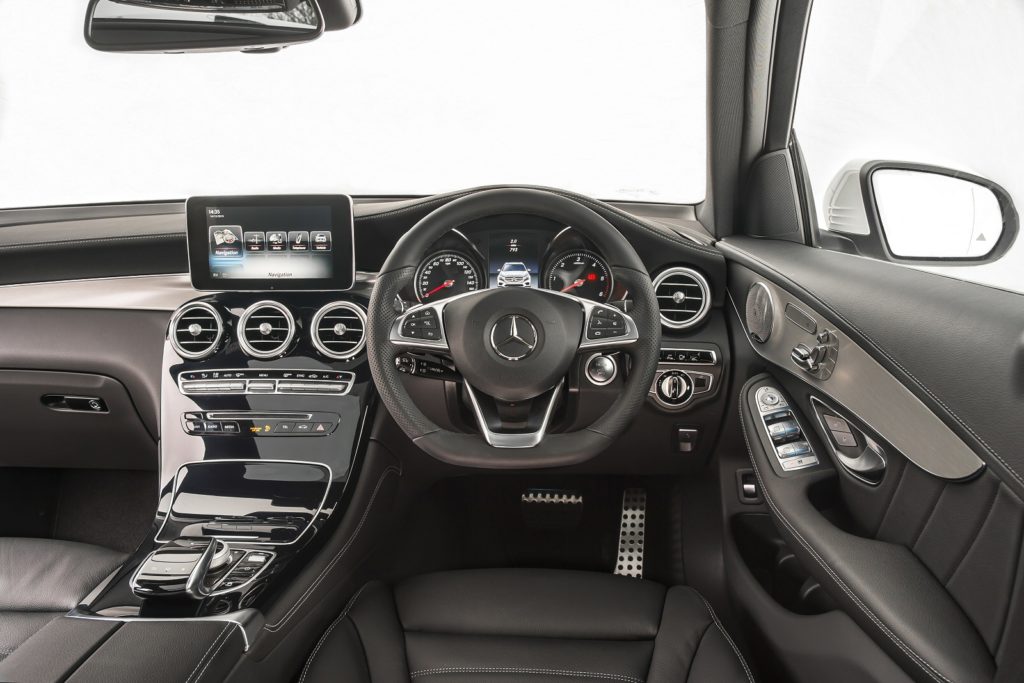 This car looks like you'd expect a Mercedes SUV to look. LED daytime running lights and a commanding grille serves to give it a purposeful nose, while the high roofline suggests good practicality. The rear lights, similar to the S-Class Coupe's, offer a bit of class. Each model comes with 17" alloys that emphasise the GLC SUV's style.
The high-quality dashboard is impressive, while the interior design is more contemporary than most of its rivals in this class. The suspension setup ensures comfort when you're on the move, while external noise is kept to a minimum.
Sit behind the wheel and the dash shines. Although not identical, there are similarities here with the C-Class – no bad thing, of course. The instruments are nice and clear and logically arranged, while solid metal switchgear is in abundance. The centre of the dash is lovingly furnished with either a gloss-black or wood veneer, while the infotainment screen is user-friendly and easy to the eye.
Access is easy thanks to wide opening doors, while the steering wheel and driver's seat are adjustable. Space up front and in the rear is good, while the 550-litre boot is competitive in this class.
The Mercedes-Benz GLC Estate specification
There are three trim levels to choose from:
SE
Sport
AMG Line
Standard equipment across the range is good, with the SE trim getting a powered tailgate, a reversing camera, leather seats, rain-sensing wipers and a DAB digital radio. Opt for the Sports model and you get 18" alloys and satellite navigation, while the AMG-Line adds 19" AMG alloys, sports suspension and metal pedals.
There is also the expensive high-performance AMG model to consider. With this beauty, you get treated to 19" alloys, man-made leather upholstery and a bespoke front grill.
The optional extras list is quite lengthy, with a number of packages available that will enhance comfort and luxury. These include Premium and Premium Plus packages, with the former granting you a panoramic sunroof and ambient lighting, the latter adding traffic-sign recognition and a Burmester surround-stereo to your car.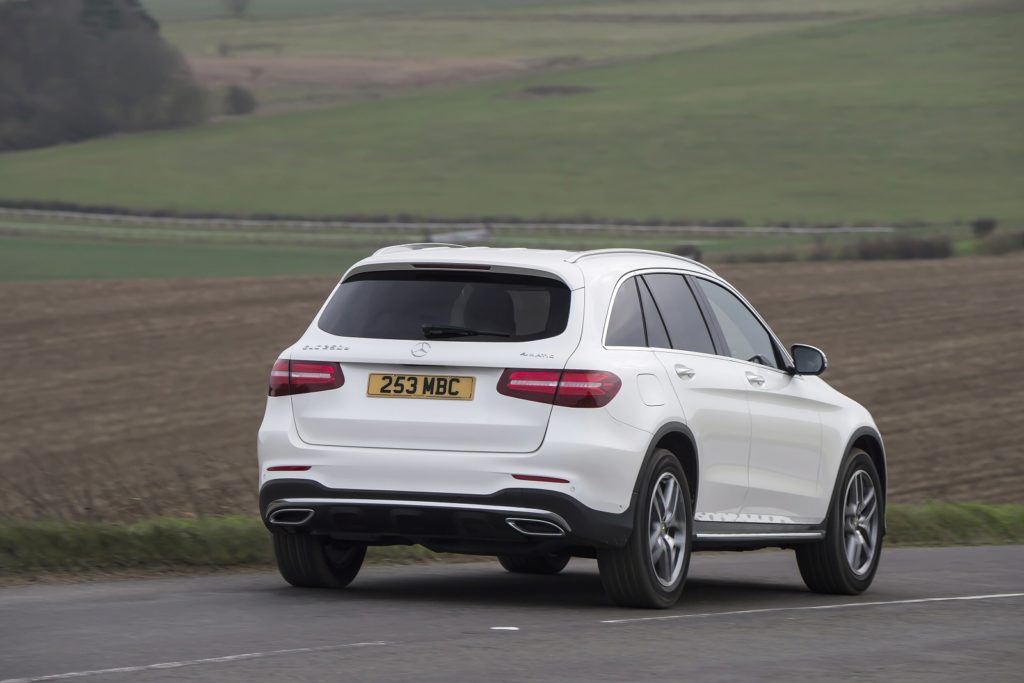 Mercedes-Benz GLC Estate: Cost, Pricing, and Leasing Rates
Prices for the new car start out from £35,500 and rise to almost £51,000. If you want to lease it for three years, you can get a deal as cheap as £330+VAT per month for the 220d model, while the high-performance AMG trim could cost as much as £810+VAT each month.
In terms of running costs, the car is surprisingly inexpensive to run in spite of its size. The 2.1-litre diesel engine is available in two power guises, but both are capable of achieving returns of 56.5mpg. These are official figures, though and you might find that in the real world the returns are more around 53mpg, this, however, is still a respectable number.
CO2 emissions for the 2.1-litre diesel are the same, too and emit just 129g/km of CO2. A plug-in hybrid version will be released soon, with Mercedes claiming a fuel economy of over 100mpg. It will be free to tax at the current rates, and will also avoid the London Congestion charge.
Unsurprisingly, the high-performance AMG 43 model can only achieve returns of 34mpg and will cost £265 per year in road tax.
The Mercedes GLC SUV occupies insurance groups 27 to 34, though the hybrid has not yet been given a group. A 3-year/unlimited mileage warranty is offered as standard, while all scheduled maintenance can be covered by a fixed-price servicing plan.
Pros and Cons Of The Mercedes-Benz GLC Estate
Beautiful Interior
If there is one thing Mercedes do well, it is interiors. The cabin here sparkles with champagne quality. Premium highlights include heated seats, an exclusive interior lighting package, as well as wood veneer or gloss-black finishes.
Practical
The car is aimed at families who want their premium SUV to still come with lots of practical touches. As such, you get rewarded with ISOFIX as standard, rear seats that split 40/20/40, a 550-litre boot, as well as generous storage areas here and there which mean you've got no excuses for making this car messy.
Low Running Costs
When browsing for large family cars such as this, it's tempting to put your fingers in front of your eyes before slowing undoing them to check the running costs. You just don't want to look. Thankfully, Mercedes have done a grand job at making the GLC SUV relatively affordable to run. Average returns of around 55mpg are impressive.
Not All That Fun To Drive
SUVs have traditionally been rather dismal affairs on the road, but BMW has proven that a family car can be both big and fun to drive. Mercedes, though, have not yet risen to the challenge. Although this one is very comfortable, there isn't much fun to be had.
Limited Engine Choice
A plug-in hybrid variant will be released later in the year, but for now, your choice of engines is limited to two diesel units and a single petrol engine. There is also one gearbox available, while both units come with four-wheel-drive.
Mercedes-Benz GLC Estate vs Audi Q5 vs BMW X3
The Mercedes-Benz is up against some fierce competition in this sector, all of whom are vying for your hard earned cash. Let's take a look at how it measures up in the comparison section of our Mercedes-Benz GLC SUV review.
Mercedes-Benz GLC Estate vs. Audi Q5
The Audi Q5 houses a comfortable cabin, sports slick looks and is one of the most practical large SUVs in this class.
The biggest problem you'll have if you buy a Q5 will be on the road. While no model is slow, the ride is a bit too uncompromising and rigid. This is something you will notice especially in and about town. You can reduce the problem somewhat by opting for smaller wheels, but it still won't be as comfortable as the Mercedes.
The Q5's steering is inconsistently weighted, which is also another issue. However, the engine line-up is strong. The 2.0-litre diesel engines are the slowest in the squad, taking 10.8 seconds to get from a standstill to 62mph. The 3.0-litre diesel is a major step-up and can cover the same distance in just 6.2 seconds. For the last word in performance, though the 322bhp SQ5, with its twin-turbocharged 3.0-litre diesel power plant guns you from rest to 62mph in 5.1 seconds.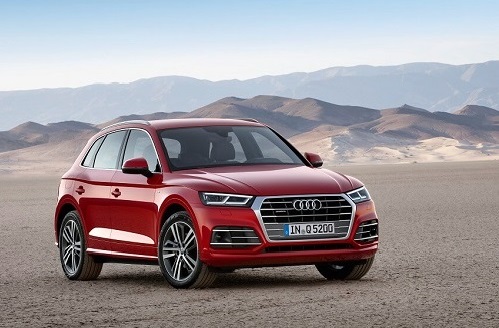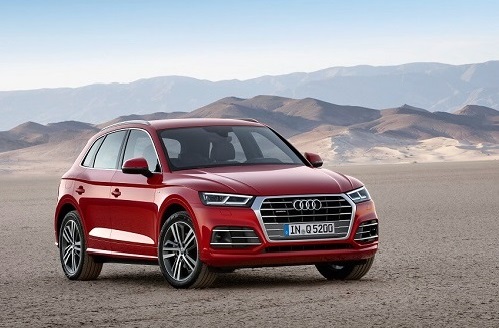 If you're trying to reign in running costs, the 2.0-litre diesel is a good bet for the Audi. It can achieve returns of around 50mpg and will cost £145 per year in road tax. From there, the numbers tumble and overall the Q5 is more expensive to run than the Mercedes.
Like all Audis, the Q5 is beautifully assembled and the interior is a real highlight. Everything is breathtakingly simple and logically arranged, with a 6.5" colour display screen a particular standout feature. The interior is leather-upholstered as standard, visibility is fantastic and there is plenty of adjustment in the driver's seat.
Practicality, however, is not the Audi's strongest suit. It's a good off-roader, has lots of space and a 540-litre boot, but it lacks the kind of deft practical touches that the GLC Estate has by the bucket loads.
Price:
Mercedes – £35,000 – £51,000
Audi – £32,500 – £52,000
Mercedes-Benz GLC Estate vs. BMW X3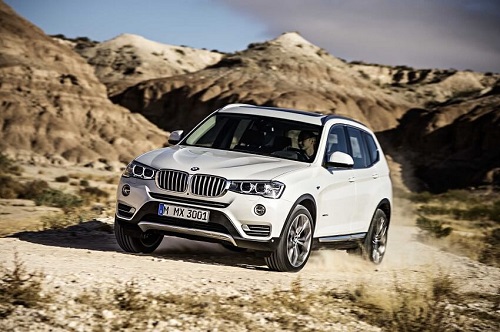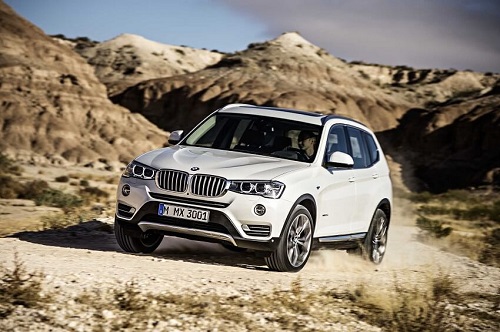 The new BMW X3 is a practical premium family car that is fun to drive, spacious and well-made.
Admittedly, this one is not the best off-road, but when it's this much fun on the road, you're unlikely to complain. It's probably not quite as agile as the Porsche Macan, but it offers a lot more entertainment than the GLC SUV. Too much body lean is its only real flaw.
The 20d model will be satisfactory enough for anyone who just wants to potter about and it takes a respectable 8.1 seconds to cover the 0-62mph dash. The turbocharged 3.0-litre engines, however, put the Mercedes in the shade with the power, pace and performance and can sprint from rest to 62mph in just 5.3 seconds.
And while the engine range is high performing and exciting, it doesn't mean that the BMW is going to be more expensive to run than the Mercedes. The cheapest engine to run in the range can achieve returns of 52.3mpg and will cost £145 per year to tax, while even the quicker xDrive35d is good for 50mpg if you don't overdo things.
External noise is well kept out in the X3, while the optional Variable Damper Control improves ride quality no end. Although the BMW's interior isn't as classy as the 3 Series Saloon, the driver-focused dash and the soft-touch plastics elevate it to a high level of overall quality.
The upright styling, meanwhile, ensures plenty of headroom and the driver's seat and steering wheel offer plenty of adjustment. The middle seat in the X3 is frustratingly narrow, but the 550-litre boot is on par with the one in the Mercedes.
Price:
BMW – £34,000 – £46,000
Verdict of our Mercedes-Benz GLC Estate Review
This car's predecessor wasn't available in the UK, which means British buyers have had to be patient for this one. Was it worth the wait? It was. It's got the looks, the driver appeal and the tech to be a show-stealer in a popular sector. There are flaws, of course, such as the limited engine choice, but in terms of practicality and a beautiful interior, the Mercedes-Benz GLC Class SUV is at the top of its game.
Interested?
You could be driving away with your new car in no time. Fill in your details below and one of our vehicle experts will be in touch within 48 hours to talk you through the leasing process.

Latest posts by Will Titterington
(see all)