Mercedes Service Costs: Are Mercedes expensive to maintain?
Mercedes service costs – how much are they?
Mercedes service plan price examples
How much do Mercedes parts cost to replace?
For many, owning a Mercedes is a dream come true, but one thing that it's impossible to avoid thinking about when considering any premium vehicle is the cost of services and maintenance.
Picture the scene: you've just purchased a brand-new Mercedes A-Class, but now you've started to think about how much it's going to cost to keep it on the road and you're worried. The last thing you want is to keep on paying out premium prices over the next ten years (or perhaps longer) to repair your vehicle.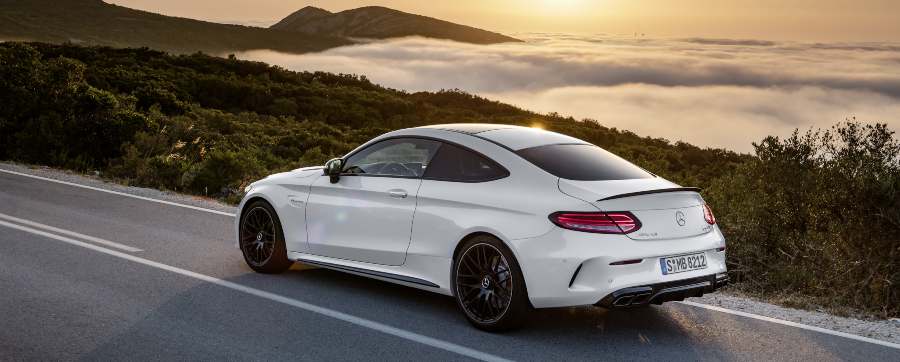 When you purchase a new premium car you've already taken the price and the running cost into account. Often the maintenance and service costs are a secondary thought, though the assumption made by many is that keeping your premium car well-maintained will be expensive.
How close is this assumption to the reality?
If you're in the market for a brand new car and you're considering a Mercedes C-Class, an S-Class or perhaps a top-of-the-range AMG-Line model, it's worth having a clear idea of the sort of prices you could expect to pay to ensure that your vehicle is being maintained correctly and that you aren't presented with any unpleasant surprises when you take your car for a service.
Want to talk to someone about leasing a new Mercedes? Contact our team of vehicle experts and we can help you. Request a callback or call us now on 01903 538835.
Mercedes service costs – how much does it cost?
Ensuring that your car is regularly serviced is common sense. Though it's not a legal requirement, it's recommended that you take your vehicle in for a service every 6,000 – 10,000 miles. This will ensure that your car is roadworthy.
Mercedes, as a brand, offer two service types. Both are full services that can be carried out by any authorised dealership, or other service providers, such as Kwik-Fit.
A Service
This is the first regular service that your Mercedes will need. You should book this in just before your car has its first birthday or you've driven 10,000 miles.
The exact time that an A Service is required will be, conveniently, determined by your Mercedes' Flexible Service System.
The A Service is the smaller service, so could be compared to an Interim Service. There are five standard checks and tasks carried out when you take your Mercedes in to the dealership or garage.
Synthetic motor oil replacement
Oil filter replacement
Tyre inflation check and correction
Brake component inspection
Reset maintenance counter
The cost of the A Service varies by model, but prices start at just under £200 if you have an A-Class.
B Service
The B Service is the more comprehensive service and is recommended for vehicles that travel longer distances. So, if you do 20,000 to 30,000 miles or more a year in your Mercedes then you would be recommended to have this service.
Because the service covers more issues and is more extensive than the A Service, it is more expensive.
The B Service should be scheduled when your vehicle is around two years old (so one year after your first A Service), and then arrange to have a B Service every two years after that.
The B Service includes all the items included in the A Service as well as a number of other checks.
Interior
Function check
Warning and indicator lights
Interior lights
Windscreen wipers/fluid
Replace dust filter
Replace combination filter
Parking brake
Wheels, brakes
Condition/thickness of front and rear brake discs
Front and rear brake pads for lining thickness
Tyres for damage/condition
Tyre tread depth
Tyre inflation pressure
Vehicle underside
Major component leakage
Chafe marks, line routing, damaged components
Front axle ball joints and rubber boots
Mechanical steering components and rubber boots
Engine compartment
Major component leakage
Chafe marks, line routing, damaged components
Check and replenish all fluid levels
Engine oil and filter
Engine cooling system (antifreeze and corrosion protection)
Brake system
Power steering
Check and correct battery fluid level
Active body control
Windshield washer system
Catch, safety catch and hinges on engine hood
Condition of ply V-belt
Boot
Battery condition
Spare tyre inflation pressure
As it is a far more comprehensive check of your vehicle, the B Service costs start at £270, with prices changing depending upon the model you drive.
Mercedes service plan price examples
Example 1
Model: A-Class
Age: Less than 12 months
Mileage: 0 – 15,500 miles per year
Cost for 2 annual services: £720
Cost spread over 12 months: £60 per month
Example 2
Model: A-Class
Age: More than 12 months
Mileage: 15,500 – 31,000 miles per year
Cost for 2 annual services: £792
Cost spread over 12 months: £66 per month
Example 3
Model: S-Class
Age: Less than 12 months
Mileage: 0 – 15,500 miles per year
Cost for 2 annual services: £936
Cost spread over 12 months: £78 per month
Example 4
Model: S-Class
Age: More than 12 months
Mileage: 15,500 – 31,000 miles per year
Cost for 2 annual services: £1,080
Cost spread over 12 months: £90 per month
How much do Mercedes parts cost to replace?
Thanks to sites like WhoCanFixMyCar.com and YourMechanic.com it's becoming easier to get the cost for replacing individual components for your Mercedes.
We have collected some average repair and replacement costs in the UK to provide some guidance, so that you aren't hit with a huge unexpected cost if you need to take your Mercedes in to a garage to get anything fixed. All these costs are an average and will vary depending on the model you drive and, often, your location.
Clutch replacement = £454
Brake pads and discs = £306
Brake repairs = £400
Diesel particulate filter replacement = £268
Alternator repair = £350
Parking sensors = £168
Starter motor = £283
Cambelt change = £327
Timing chain = £700
Fan belt = £92
Looking for a new vehicle and want to know more about the offers available? Sign up for our weekly newsletter and get special offers sent straight to your inbox.
How much does a Mercedes cost to maintain long term?
If you own a premium car, such as a Mercedes, for ten years or more, the last thing you want is for escalating repair and service costs to keep on hitting you in the wallet.
If you are planning on running your car for the long term (more than 8-years) then the good news is that the cost of running a Mercedes is cheaper than looking after Audi or BMW premium models.
Ensuring that you maintain your vehicle gives you reassurance that it won't break down when you need it the most. If you would like to find out more about the reliability of Mercedes models, we have a detailed article outlining what you can expect from the manufacturer.
The two main reasons why Mercedes cost less to maintain in the long term are reasons to consider purchasing one.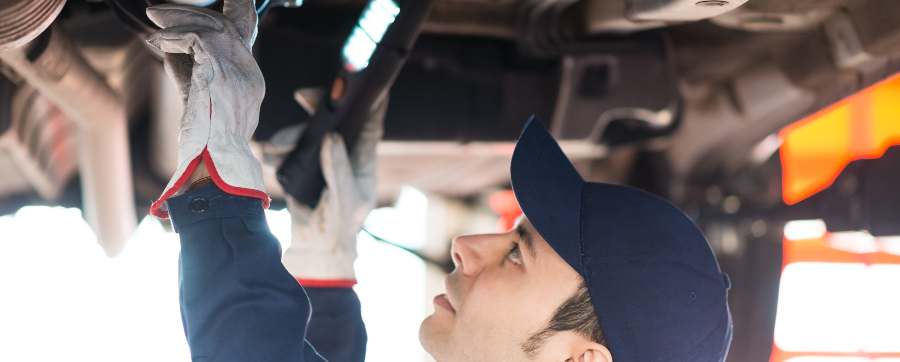 Mechanically less complicated – we know that every vehicle has, on average, 30,000 moving parts, however, Mercedes models have less complex functionality than other premium models.
Previous research has shown that Mercedes owners might be more willing to live with some of the less safety-related problems instead of getting them fixed in the short term.
All in all, Mercedes service and maintenance costs are high, but compared to rival premium cars they are not so unfavourable.
Having read this article, we hope that you're now in a stronger position to make an informed decision regarding your next car.
This article was written in September 2020. All prices were correct at the time of writing.
ARE YOU LOOKING FOR A NEW VEHICLE?
At OSV, our focus is on making sure that your vehicle needs are at the core of everything we do. We have a team of Vehicle Specialists waiting to help you make the first step on your journey to a new car.
To start your journey today, get in touch with us on 01903 538835 or fill in the form below
Fed up with looking for your next vehicle?
Need advice from an experienced Vehicle Specialist on what vehicle is right for you?
Book your FREE consultation now