As you are approaching the end of your lease contract, you might be wondering when it is time for you to start looking for your next vehicle.
On average, according to AutoTrader, it takes 14.4 hours to get a new car. Of course, this isn't all in one go, this is staggered over a period of time. But when you choose to start that journey is up to you, your preferences and your general situation.
In this article, we are going to look at when you should start looking for your next vehicle and how long the process will take.
When should I start looking for my next vehicle?
Like a lot of things regarding car leasing, it depends.
How long you wait before securing a new car really depends on what you want. If you are very particular about your car, the colour and the specification, then the earlier the better. If you aren't as bothered about the car you are getting, and simply want a car that gets you from A to B and does the job, and does it well, then you can leave it closer to the time.
One thing is for certain though, there is no such thing as next day delivery for a car. That means it will take longer than most things do nowadays. Therefore, regardless of how particular you are about your car, you do need to be aware of the process and its timeframes.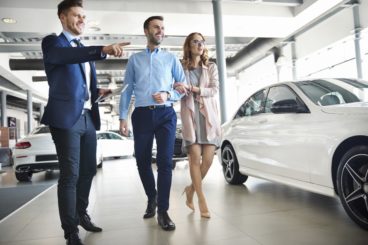 If you are particular about your car
If you have something very specific in mind, be it the colour, the make, the specification, then you should order your car sooner rather than later.
Most people start looking, whether subconsciously or not, around 6 months before their current car is due to go back. If you are looking for a specific car or you want a limited supply or launch vehicle, then we advise ordering it around 4-5 months before you actually want the vehicle.
If you already have a car in mind, then we advise ringing a vehicle broker and asking 'if I ordered that car right now, how long would it take to be delivered?' and they will be able to tell you. That way, you know roughly how long it will take and when you should order the car.
Like many things, the earlier you order your car, the less stressful it will be. Particularly if you have a specific car in mind.
If you want the best deal
If you aren't too fussed about which car you have in terms of colour and specification and you simply want the best deal, then you can wait a little bit closer to the time. We advise you to look 4-6 weeks before your current contract ends.
There are always last minute deals to be had, and you can get some great ones if you look in the right places and speak to the right vehicle brokers. However, you might not be able to get everything you want with the car and it won't be as personalised. It may also be slightly more stressful in terms of timings.
That said, if you prefer getting the best deals over getting a more personalised car, then you should wait 4-6 weeks before the end of your lease contract before you order your new vehicle.
Will my car be held until when I need it?
If you order your car and it arrives before you need it, then what happens depends on who you have gone through.
Dealerships are more likely to push for you to take delivery as soon as it arrives, but others aren't as keen. Independent brokers will often just keep it until you are in need of it and then they will arrange a delivery for you.
However, we advise that you ask about this scenario before you order the vehicle so you know what's happening.
What happens if my car is due to go back and my new car hasn't arrived?
On the other side of the coin, what happens if your new car hasn't arrived?
This can happen as there is a small chance that your car could be delayed (read why your car could be delayed here). However, finance houses have seen it happen before and are generally understanding because of it.
Some finance houses will allow you to keep the car on an informal basis until your new vehicle arrives. Others will let you keep the car but on a more formal basis in which you might have to sign some extension paperwork to enable you to keep the car for a bit longer.
It shouldn't be a problem and the finance houses are generally understanding when it comes to this scenario.
When you are discussing orders or placing an order for a new vehicle, the vehicle broker may use the term 'lead time'.
In the context of car leasing, a lead time is how long it takes for your car to be delivered after placing the order. As we said, there is no next day delivery for a car, and there is a process that takes a certain amount of time. This is called the lead time. The lead time can vary, and depends on the following factors;
Order cycles

If you have ordered a vehicle that isn't on the forecourts yet then this could extend the lead time

Demand for the vehicle

This is why we advise you check the lead times for new vehicles that have created a bit of a buzz. There could be a waiting list.

If the car is in stock

The time of the year

There might be additional lead times on some models due to facelifts or if the manufacturer is developing another model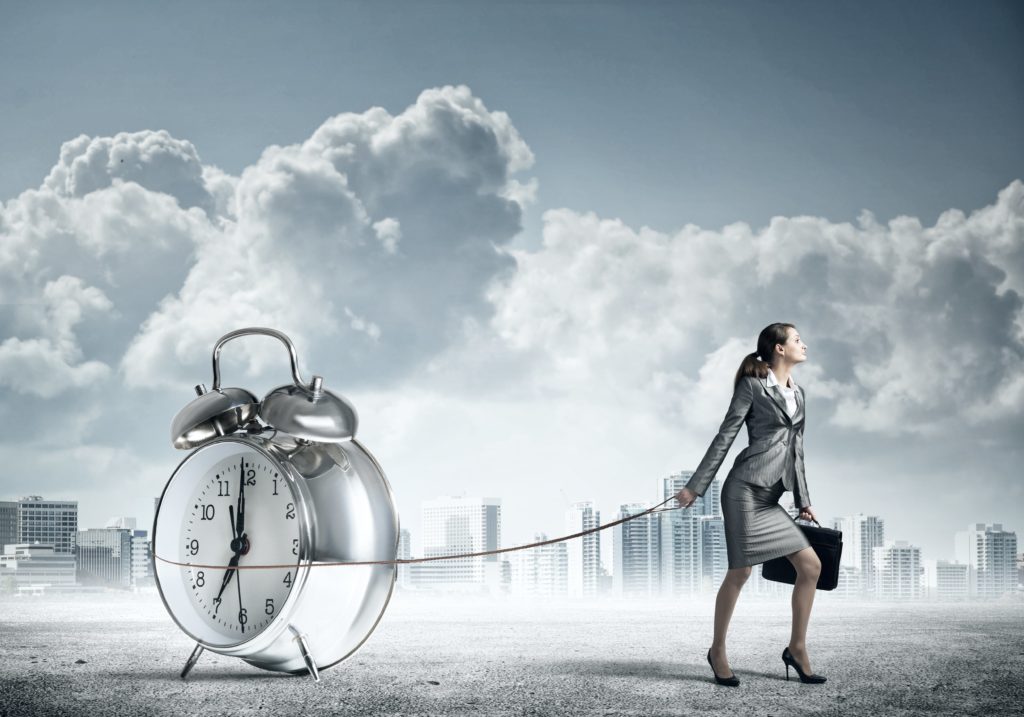 Lead times are only an estimate, but they are quite accurate estimates. We can't guarantee manufacturer lead times, no vehicle broker can. There may be delays that are out of our control and everyone else's control, so we never like to promise a delivery date because we can't guarantee we will keep it. You can read why your vehicle might be delayed here.
Every care is taken to deliver the vehicle as close to the lead time as possible, but sometimes this is not the case. If you use OSV, then we will give you weekly updates using our customer portal. This will provide you with information in regards to where your car is in the process. You can read more about the customer portal here.
In conclusion, when you should start looking for a new vehicle depends on what you prioritise or prefer in a vehicle. If you are wanting the best deal and aren't too bothered about the colour or the specification, then you can wait between 4-6 weeks before your car is due to go back. However, if you want your vehicle to be more personalised and suited to what you want, then we advise ordering your car 4-5 months before your current car is due to go back. The earlier you order your car, the better and the less stress you will face. For more information about what happens at the end of your lease contract, you can read our article here:

Latest posts by Rachel Richardson
(see all)