When you lease a car, you want it to be a smooth process. We do too. But, like everything, delays can happen.
Some of these delays are unavoidable, and are out of our hands and yours. However, there are some delays that can be avoided.
In this article, we are going to go through some of the delays you might experience when leasing a car, and how you can help avoid delays throughout the process.
Delays processing the documents
The documents process is the most important part of leasing a car. You will have to sign an order form and complete a finance proposal form. Then, a credit line will be requested Once the credit line is in place and the deposit has been paid, then the vehicle will be ordered from the nominated supplying dealer. Errors on the form could cause a delay in the process. Or, if the bank comes back and asks for further information. Most of the time, your documents are not raised until the car is in the country as the documents need the chassis number on them, you will then receive the following;  
Direct debit mandate

The finance agreement

DVLA Keeper Input or Registration Form

Depending on the dealership, you may also receive a service car quotation pack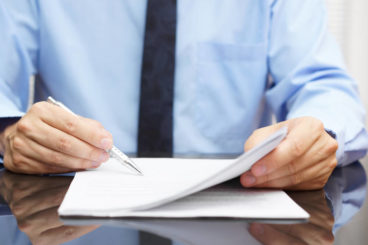 Depending on which finance house you are using, the above may vary
If you choose to lease with OSV, you will also receive an email explaining how to fill out the documents.
There can be delays in the documents process, but these are usually completely avoidable. Some of the things that might delay this process include;
Documents not being signed in the right place

Documents being left too long before they are signed

All credit approvals are subject to a time constraint and if the finance is not taken up within a given time frame, the finance will become void and approval will need to be sought again which will mean finance documents may need to be reissued, which will have a knock on effect on the delivery

The documents are signed by someone other than the person who has taken out the finance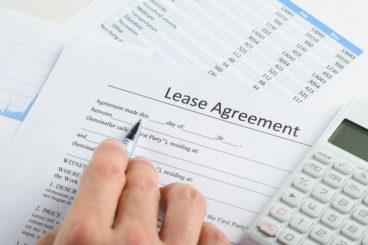 The witnesses are wrong

Most finance documents also require a witness. If the finance is in a business name, then the witness, cannot be a fellow Director, but it can be another employee of the said business.  If the finance is in a private name, then anyone except family members can be a witness and just in case you were wondering, no, you cannot be your own witness!!!
Your signatures don't match

If they don't match, then they could be rejected by the finance house. We know that signatures change (you should see mine now compared to three years ago) but they really need to be as close as possible – finance houses are protecting you against fraud, so if they do ask you to resign, they are doing it with your best interests at heart.
Those are the main reasons why the documents process is delayed. It is vital that the documents process runs smoothly, as any delays at this point can have a knock on effect on the delivery time.
By ensuring that you read everything thoroughly and avoid doing any of the things above, then you shouldn't run into any delays. If you are unsure about anything regarding the documents, don't hesitate to call us, we have a team dedicated to the documents process so will be happy to talk you through it.
How long will the documents process take?
It varies and we can only really say how long it will take from our experience.  
At OSV, we will ask you to scan the documents back to make sure everything is correct before you send them off. They will also be checked against the finance house's system to make sure everything is also correct. If it is, then we will ask you to post the original documents back (it might not be to us).
The finance house sometimes insists that we or the supply dealer has seen your original driving licence – it's a pain, we understand that, but it's for anti-fraud purposes and we're sure that you can understand why it's important.
Once the original documents are received and the finance house have confirmed they have seen and approved your licence, then we can look into the delivery of your vehicle.
Ideally, the documents process should take no longer than a week. It can take as little as 48 hours, but, it can take longer. Delays are normally only due to them being completed incorrectly or during periods of high demand, such as in March and September when the new registration plates are out. However, if you ensure that you avoid doing any of the above, it will speed up the process greatly.
You can read more about what documents you will have to sign here.
Delays during the delivery process
There are two different types of car; a factory order and a stock vehicle. A factory order is one that is built from scratch according to your exact specification. A stock vehicle, however, is one that is already in stock either in a dealership or at a port. You can read more about the differences here.
What can delay a factory order vehicle?
There are quite a few things that can delay a factory order. To understand this, we have to look at the journey of a factory order vehicle, which is as follows;
Build allocation

In production

Transit to port

Pre-delivery inspection and paperwork

Finance agreements

Delivery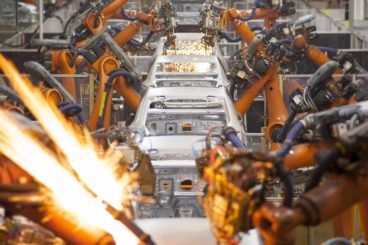 There is a chance that your car could get delayed at any of those stages. So let's take a look at why.
Why might my car be delayed at the factory?
There are a few reasons why your car might be delayed at the factory. Unfortunately, all of these reasons fall out of our control. At OSV, we get updates on your factory order every week, so we know if there is going to be a delay. We then alert you via our portal so you will also be aware if there is a change in your vehicle order status. You can read more about our portal here. 
The number of orders
Often, the manufacturers receive a high volume of orders, which means your vehicle will be allocated a build week. The timeframe of this could be vary from 4 weeks to 1 year. This can be dependant on the car, the availability of parts and any facelifts or new models that have been planned by the manufacturer.
Factory closures
Manufacturers have annual shut downs which can cause delays with deliveries and the receiving of information. When they reopen, they have a back log and this can affect your order. Factory closures vary from manufacturer to manufacturer, but your vehicle broker should take this into consideration when estimating a delivery date for you.
Problems with parts
There have been issues in the past with your vehicle having to be recalled before it's even been delivered.
If there is an issue with a part, your car would have to go back and be corrected. There are several points of quality checking during your car's journey, so if there is a slight concern then the car will be delayed.
Should this happen, your vehicle supplier should be able to notify you of this.
Why might my car be delayed at the port?
Where your car is built can also affect delivery time. If it is built in Europe, the timeframe should be faster compared to cars built in South Africa or America – I'm sure you can understand why it might take longer.
Your car could also get stuck at the port.  
Vehicles can be waiting for up to the 3 weeks awaiting shipping. This is mainly due to customs and excise as they can spot check any at any time. If this happens, vehicles can be quarantined with no fixed release date. Admittedly, this is quite rare, but it has been known to happen.
During March and September, things are particularly busy. It's the time the new registration plates are released so there are more cars going through port. These cars are in a specific order, and your car could be behind hundreds, or even thousands, of others.
Again, your vehicle broker should make you aware of this factor should you be ordering your car at a peak time.
Why might my car be delayed before it's delivered?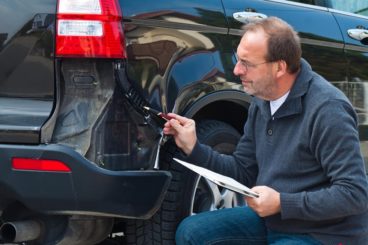 When your car is in the country, it will have to go through a pre-delivery inspection.
The time the pre-delivery inspection is completed and the car is delivered can vary from about 3 days to 2 weeks. The timeframe depends on the manufacturer and the time of the year. Of course, you need someone to deliver your car, and if it is during peak times then driver availability may be sparse. This can naturally delay the delivery. However, if this does happen then your vehicle supplier should be able to tell you that this is why the car is delayed.
How likely is it that my car will be delayed?
There is a small chance that your car will be delayed for more than a month. We estimate that around 20-20% of cars are delayed by more than a month or so. The chances of your car being delayed by a few weeks is higher, though, and we estimate that at around 50-60%.
My car is delayed and my old car is going back, what do I do?
You've just found out your car is delayed and your old car is going back to the finance house before your new car is delivered; what do you do?
Firstly, don't panic. Finance houses have seen this happen before, so it's not the end of the world. Some will let you keep the car on an informal basis until your new car arrives.
Others may let you keep it on a more formal basis, if it is delayed by more than a month then you will have to agree with the finance house on how long you will keep the car for.
If your car is delayed by a few weeks then you can delay the return of your old car by simply telling the finance house it is not ready for collection.
See, not the end of the world.
Those are some of the potential delays you could experience when you are leasing a car. Delays aren't ideal, but they can sometimes be inevitable. Most of the delays are caused by things that are out of our control and therefore we simply have to wait it out. However, you can avoid delays at the documents process by ensuring that everything is signed in the right place by the right person, as soon as you receive them. Hopefully this has given you some idea of the delays you might experience when leasing a car. As we said, it doesn't always happen, but it's good to be prepared if they do.

Latest posts by Rachel Richardson
(see all)