Costs new drivers need to think about
Costs new drivers need to think about
Whether you are taking driving lessons, booked your driving test or you've passed with flying colours, you'll likely be getting excited about the prospect of owning your own car and the freedom that comes with it. Car ownership is a joy. It gives you freedom and flexibility to travel for work and pleasure. As a new driver, you may have already started researching how much your set of wheels will cost to buy or lease and run. This article will ensure you've not missed anything out of your budget.
Up front costs to get started
First of all, there are the driving lessons. The average cost for lessons in the UK is around £24 per hour according to Money Supermarket. The recommended tuition time reaches a staggering 47 hours, plus private practice. Meaning a new driver can expect to pay upwards of £1,128 just for lessons. More if they don't have the use of a private car for the recommended 22 hours of practice sessions.
Then there is the cost of the licence and the tests themselves. Provisional licence £50. Theory test £31. The practical test costs £110 plus the use of your instructor's car for two hours at £62. Tallying up to £253.
So before you've even purchased a car and started driving you'll need to invest around £1,353 just to get yourself a driving licence.
Then there's finding a car. Depending on what make, model and age of the car you choose you could pay anything from £500 to £50,000. If you choose an 'old banger' at the very budget end of the market then you are likely to have to fork out on repairs very early on. The older the car, the higher the risk of problems and the need for expensive repairs. Mid-level second-hand cars are a game of luck. Some will last a couple of years without any problems or major works required. But others can be a permanent drain on your bank account.
These tips to finding a good second-hand car can help.
Then there's the option of a brand new car. Whether you decide to buy or lease, a brand new car offers you some stability. New cars come with a manufacturer's warranty. The manufacturer's warranty covers the vehicle in case of any problems. This means if anything goes wrong with the car you don't have to pay for the repairs. The only exception to this rule is wear and tear items such as tyres, brake pads and windscreen wipers. You'll pay more for the car, but this will be a fixed cost that makes budgeting easier.
Car Insurance for new drivers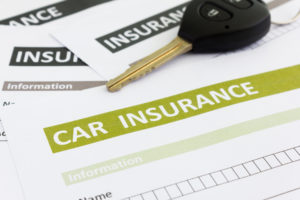 This is a BIG expense and in the past people have been known to add new drivers to a more experienced driver's insurance policy. This is known as 'fronting' and it's an illegal offence. You can, however, lower your insurance somewhat by adding a more experienced driver onto your policy. If you are a young and new driver you can expect to pay even more. On average 17-24 year old's pay £1,246.54 on insurance cover for their car.
See this article on how to reduce your car insurance premiums.
You may have calculated the cost of your car and insurance payments as an affordable expense. This is a great starting point. But you'll also need to put money aside each month to cover ongoing costs and other expenses. There's fuel consumption to consider. Plus road tax, MOT's and servicing.
Road tax costs
Road tax is calculated depending on what band your vehicle falls into. Cars registered after March 2017 will be taxed based on the vehicle's carbon dioxide emissions. Thereafter you will pay £140 per year for petrol or diesel vehicles. For older cars registered after February 2001 the rate of tax you pay depends on the car's official CO2 emissions and the type of fuel it uses.
This handy table from The Money Advice Services breaks it down for you.
| | | |
| --- | --- | --- |
| Band | CO2 emission (g/km) | Total cost for 12 months |
| A | Up to 100 | £0.00 |
| B | 101-110 | £20.00 |
| C | 111-120 | £30.00 |
| D | 121-130 | £110.00 |
| E | 131-140 | £130.00 |
| F | 141-150 | £145.00 |
| G | 151-165 | £185.00 |
| H | 166-175 | £210.00 |
| I | 176-185 | £230.00 |
| J | 186-200 | £270.00 |
| K* | 201-225 | £295.00 |
| L | 226-255 | £500.00 |
| M | Over 255 | £515.00 |
For cars registered before February 2001, you can see the full list on the Money Advice Service.
MOT and service costs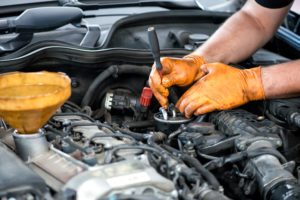 The costs of MOT's and services are variable depending on the make and model of your car. If you go to an approved dealership garage for servicing then you are likely to pay a little more but your car will have a higher re-sale value for being serviced by a specialist main garage. Similarly, if you have a new car you will likely have to use an approved garage in order to maintain your warranty cover. A MOT is a legal requirement on any car aged over 3 years. Servicing is at the owner's discretion but will help the resale value of your car and ensure it is running well.
For reference, a full service will cost anywhere from £150 depending on the make and model of car. This does not include any replacement parts that need to be fitted as a result. A MOT test will cost between £30 and £50 without including any replacement parts detected as necessary in order to pass the vehicle. It's a good idea to also get an interim service for your car if you can. This helps ensure your vehicle is always topped up and running smoothly. Interim services cost between £70 to £200.
Overall costs new drivers need to think about
According to research by comparethemarket.com, the combined costs of purchasing a car and associated expenses, including insurance, maintenance, breakdown cover and petrol, mean that new drivers between 17-24 year old drivers spend over £4,750 in the first year of owning a car. And then £2,200 every year after that.
All things considered, car ownership can be an expensive minefield. Where possible ensuring you minimise the risk of expensive repairs can help you budget better. Purchasing or leasing a newer car complete with a manufacturer's warranty will help you avoid nasty surprises.
Leasing a car can help you to budget better.
You will pay a fixed monthly fee to hire a brand new car. A brand new car comes with perks such as a warranty. This is usually for the duration of the lease. Meaning that any major faults or problems with the vehicle will not be chargeable to you. Instead, the manufacturer will repair the vehicle parts covered under warranty. Another perk is that newer cars have lower emissions and better fuel economy. This will reduce your cost of road tax and the amount you spend on fuel too.
New cars don't require an MOT in the first 3 years either, so this is another cost saved by choosing to lease a new car over buying second hand. Whatever you decide, be sure to weigh up the pros and cons of leasing vs buying a car and make a decision based on your situation.
Fed up with looking for your next vehicle?
Need advice from an experienced Vehicle Specialist on what vehicle is right for you?
Book your FREE consultation now