What to look for in a used car | A step by step guide to viewing used cars

What to look for in a used car
If you're thinking of buying a used car then this step by step guide has all the info you need on what to look for in a used car. Used cars offer great value if you pick the right one. Not only that they save you a lot of cash on buying a car brand new. There's a lot of choice on offer in the second-hand vehicle market, you can check out our used vehicle service here.
Research the cheapest cars to run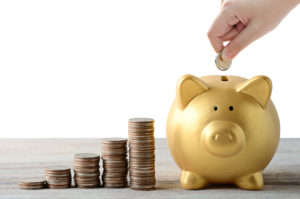 When researching which cars you want to shortlist in your search it's worthwhile having an idea of what cars are cheapest to run within your requirements. A few simple rules can help you select a model which offers you a great driving experience with the cheapest price tag. Typically smaller engines are cheaper to run if used right. A large engine will usually burn fuel at a higher rate than a smaller equivalent but your decision should be based on how you plan to use the car. If you do a lot of town driving at low mph then a smaller engine would definitely be more economical. Small engines at high speeds burn much more fuel to keep them going. So if you spend a lot of time powering along the motorway a larger engine would be more suitable and economic.
Once you've selected some vehicles for shortlisting you can compare the running costs using this handy tool from Parkers. 
Top Tip: Smaller cars are cheaper to insure. If you want to save money then choosing a town runaround over a 4×4 will save you quite a bit. Also, low Co2 emissions pay less road tax. If your chosen model produces less than 100g of CO2/km you won't have to pay anything at all.
How to reduce the cost of your insurance premiums
Petrol or Diesel?
While diesel engines are normally more economical than their petrol counterparts they aren't always the best option. Diesel cars are more expensive to buy and cost more to fill at the pump. Not only that, there are rumours surrounding the longevity of diesel car production. In fact, it has been mentioned that the government may launch a scrappage scheme similar to the one of 2009 which saw more than 300,000 drivers replace their old cars for new.
If you choose to purchase a diesel car you could be provided with an incentive to switch in the not too distant future.
This article has more details about diesel cars being discontinued. 
The value in buying a year old car
Year old cars offer the best value for money when compared to purchasing from new. This is largely due to depreciation. The average car loses around 27% of its value in the first 12 months or 10,000 miles. In year two the depreciation typically halves over the period meaning you lose far less than the person who has sold it after just one year. Buying a year old car dramatically reduces your upfront and overall costs.
Checking the bodywork
When you come to view a selection of secondhand cars you must take particular care to observe the bodywork for any rust spots, dents or scratches. The car should be shown in a clean state enabling you to see the condition of the paint.Check for waviness by looking at the side of the car from each end of the car. It's very subtle but indicates paint work being done as a result of an incident. Run your finger across the joints between panels to check for a rough texture that could have been left from masking tape. Also, pop the boot and peel back the fabric lining to check for any signs of water, rust or holes.
Tyre telltale signs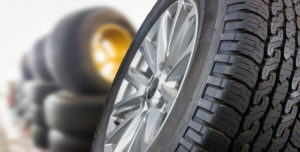 There are some telltale signs of more sinister problems you can notice just by looking at the tyres. The tyres should match indicating that they have been worn evenly. If there is a mismatch of wear on the tyres it could point towards bad alignment. Bad alignment is often caused by worn steering or suspension which can be expensive to rectify. Worse, it could be a sign of frame damage which is even more costly to put right.
What is frame damage?
Frame damage refers to any part of the vehicles main body that has incurred damage. The frame is considered to be any part of the vehicle which insures the structural integrity of the car. Even minor damage can make the structure questionable. So ensuring your second-hand car has not incurred frame damage is important.
You can spot signs of frame damage from the tyres (above) but there are other ways to tell. Checking the saddle, which is the element connecting the front fenders and securing the top of the radiator will give you the opportunity to notice any scratch marks. Scratch marks inside the hood indicates that fenders will have been replaced. Fenders are usually only replaced after a crash. It's advised to never buy a car with frame damage.
Checking under the hood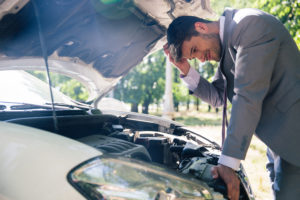 Knowing what you're looking for under the hood of a car can be tricky if you're not a mechanic. The hoses and belts should not have any cracks and radiator hoses shouldn't be soft. Read about how to check radiator hoses here. Belts with cracks are prone to snapping and these can cost up to £400 to replace. The main engine block shouldn't display any signs of oil staining. Brown oil staining indicated a leak in the gasket. Another sign of a leaky gasket is a foam residue on the inside of the oil cap. A replacement gasket can be a very costly repair so our advice is to walk away and move on to the next car in your list.
Don't forget the interior
Most people will check the interior for wear and tear and be aware of checking upholstery for any rips. When looking at the interior of the car check that all of the functions are working. For example, if the car has air conditioning be sure to turn it on and make sure it works. You will have probably seen the car's mileage on the cars advert, however, be sure to check this for accuracy when you see the car. Cars age and devalue through a combination of time and mileage. So buying a 10-year-old car with a very low mileage won't always be the best value choice.
Our final piece of advice when shopping for a second-hand car and what to look for in a second-hand car is to test drive it. Taking the car for a test drive is important. You need to see how the car feels to drive. Do you feel safe and does it perform as you would expect? Check the brakes for responsiveness and when you pull up to park check the stiffness of the handbrake. If it is too loose and doesn't hold well you could be on course for an expensive handbrake replacement.
With all of this knowledge, you can now go forward and feel confident purchasing a second-hand car. All the best of luck.
Fed up with looking for your next vehicle?
Need advice from an experienced Vehicle Specialist on what vehicle is right for you?
Book your FREE consultation now