Setting up a salary sacrifice scheme for employees in 2023
How can your company benefit from Salary sacrifice?
What to consider before setting up a salary sacrifice scheme
How do you set up a salary sacrifice scheme?
Should you set up a salary sacrifice scheme?
Do you need advice on setting up a salary sacrifice scheme for your company? Well, you are in the right place. There are many reasons both employees and employers are falling in love with salary sacrifice schemes.
From employees saving up to 40% in taxes and employers paying less national insurance contributions, it's no wonder salary sacrifice electric car schemes are becoming the new way to get a car.
Although we can expect salary sacrifice to take over, not many employees are even aware of its existence. It is imperative to educate staff about this employee benefit, as there is no point in setting up a salary sacrifice scheme if your employees aren't interested.
How can your company benefit from setting up salary sacrifice?
Employee retention
Attractive employee benefit
Helps reach your company's environmental goals
Lower business expenses
Pay less National Insurance contributions for employers and employees
What to consider before setting up a salary sacrifice scheme:
What are your company goals?

Is employee retention a key goal?
Do you want to boost your company's green credentials?
Do you want to attract new talent?
Do you want to increase staff productivity and engagement?
Understanding what your company wants from an electric car scheme is a vital first step to ensuring you select the right one for your employees and business.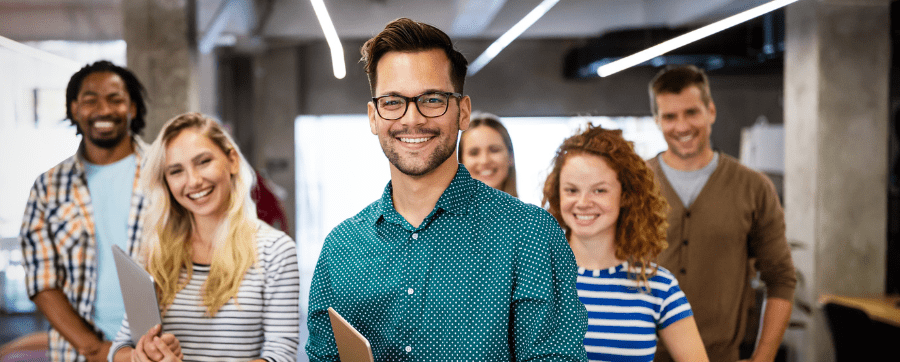 What do your employees want?

Do they need a better understanding of salary sacrifice?
Are they even interested in the scheme?
Is there a brand or type of electric car everyone likes?
What is their budget?
Do they need extra add-ons such as a home charger and installation?
It's questions like these which will help find the perfect scheme for your staff, also saving time and money in the long run.
What is the point in setting up a scheme that doesn't suit your employee's needs? Make sure to listen to your employee's wants and requirements.
What is your company budget?

Salary sacrifice schemes can vary in cost to set up, however, you should budget for emergency spending in case the following occur:

An employee resigns or leaves the company costing the business an early termination fee – this can be avoided with Early Termination Insurance (ETI)
An employee is on long-term sick leave leaving the lease costs to the company – this is covered under ETI
The car is returned exceeding fair wear and tear conditions
What is Early Termination Insurance? OSV offers this insurance which gives coverage for situations such as those mentioned previously. ETI gives the employer protection against charges for returning a lease vehicle early, subject to terms and conditions.
Remember, although any lease costs and fees can be deducted from an employee's pay, the employer must cover the costs first.
Before setting up a salary sacrifice scheme for your company, you should finalise which electric car scheme would best suit your employees and company. Start with this list of the UK's best electric car salary sacrifice scheme providers.
Next, you should consider the type of support you will need in setting up a salary sacrifice scheme:
Do you need an account manager to help set up and run the car scheme?
Do your employees need valuable information about salary sacrifice or electric cars?
Would an employee salary sacrifice portal be worthwhile?
Do your employees want access to the latest salary sacrifice electric car offers?
Are various methods of virtual contact something that is needed for you and your employees?
Would an all-in-one EV package including a home charger and installation be useful for your employees?
Understanding the support that you and your employees need will help narrow down the perfect salary sacrifice scheme provider for you.
How do you set up a salary sacrifice scheme?
So, now you know what to consider before setting up a salary sacrifice scheme, what about actually setting one up?
Let's go over how to set up a salary sacrifice scheme…
Remember to find what best suits your employees, after all they are the ones who will be mostly impacted by the scheme your company chooses.
We would advise selecting a provider that takes the weight off your shoulders. This means managing the entire process, from researching cars and organising breakdown cover and maintenance packages, to answering all questions employees have along the way.
The salary sacrifice car scheme process is different for each provider. We would advise choosing your provider based on the needs of your staff, rather than selecting a provider that promises a fast salary sacrifice turnaround time.
A fast-paced scheme that doesn't fully suit the needs of your staff, increases high risk of problems later down the line such as employee turnover and decreased engagement.
If the employees don't feel listened to and don't feel their needs are being met with the right car or driving requirements, why would they stick around?
OSV follows a consultative process to ensure we fully listen and understand the needs of the driver. We pride ourselves on our human-oriented values and working in the motor trade since 1997.
So, what happens in an OSV salary sacrifice car scheme?
OSV's salary sacrifice process:
Book a consultation to discuss your needs and set up requirements
Fill out finance proposal form to get pre-agreed credit lines
Fill in an insurance application to get pre-approval
Provide us with key contacts and who has what authority in the company
Receive a unique customer code
Drivers register and login via the Salary Sacrifice Portal
Employees can run quotes on the portal
Pick colour, extras and personalise the vehicle
Order the car via the portal
What else is included in OSV's salary sacrifice scheme?
Payroll advice including how to do HMRC reporting
Tailored web portal for employees
Communication advice about the scheme and its impact to employees
Creating general policies
Car maintenance package (charged per vehicle)
Early Termination Insurance (charger per vehicle)
Car insurance
Optional relief vehicle
Quotation engines and calculation tools e.g. EV cost per mile calculator
Salary sacrifice policies
Your very own salary sacrifice expert will carry out FREE consultations with each staff member that is interested
Please be aware that the following is not included in the scheme:
Your order sign-off and eligibility of employees to the scheme
Submission of P11d information to HMRC
Employee dispute advice
Make a business plan
Once you know what your chosen salary sacrifice car scheme offers, get in touch with the provider to find out their process and what you need to do on your side.
This will make your life a lot easier when creating the plan for launching the scheme in your company.
What should the plan include?
Explanation of how the scheme works with your company
The benefits AND disadvantages of the scheme
Risk management factors covering employees leaving or resigning
A timeline from setting up the salary sacrifice scheme to employees receiving their car
Once you're happy with the plan, next you should educate your staff to get an idea of how many will sign up for the scheme.
Choosing how you communicate this information will be vital to the success of the scheme. For effective communication with employees, we recommend regularly discussing the benefits of setting up a salary sacrifice scheme.
This can be done through an open discussion in regular meetings, or more formal ways are through email, newsletters, staff magazines or forums.
Educate your employees
Salary sacrifice can be a tricky one to grasp at first, which is why it is so important to regularly engage with your employees and remind them how it works.
Staff may misunderstand the implications the scheme has on their tax, salary, applying for a mortgage and their pension scheme.
It is vital your employees fully understand how the scheme will affect them personally, but also regularly talk about the benefits, and why it will be well worth their while to sign up.
To avoid any employees missing out, we recommend creating a company-wide email for an introduction to salary sacrifice car schemes and their benefits.
You could introduce the scheme and ask staff to express interest if they would like to take part, use our article on Salary Sacrifice: Explained for a thorough and easy beginner's guide to salary sacrifice car schemes.
Remind your staff of the benefits & disadvantages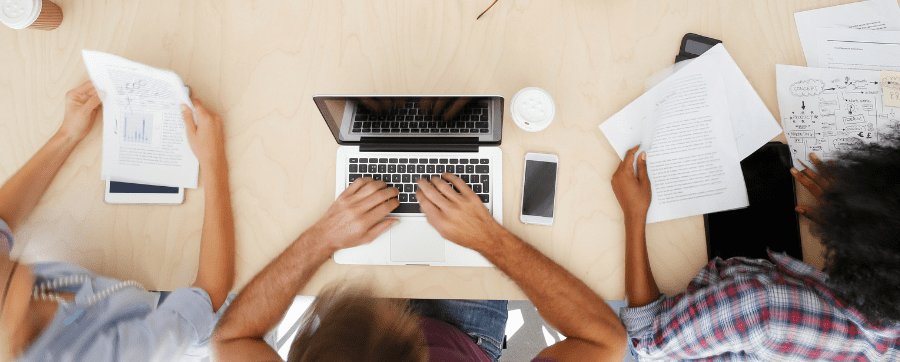 Once your employees have been educated on why setting up a salary sacrifice scheme is a good idea, you should prioritise reminding them of the benefits and why they should sign up.
Remember to utilise your provider's resources on the scheme. Salary sacrifice is a complex concept. So, a good place to start is to send content such as 'What is Salary Sacrifice', the benefits of salary sacrifice for the workplace, and a list of FAQs to answer any questions they will likely have.
This will not only provide the support your employees need, but it will also save you a huge amount of time.
If your provider assigns an account manager to support your employees, make sure to use them! OSV's Salary Sacrifice specialists assist with car research and selection, delivery, and business assistance including payroll advice, HMRC reporting and all car-related queries.
Sign up for your salary sacrifice car scheme
Once you are confident and ready in the salary sacrifice car scheme provider, there is no requirement to send anything to HMRC initially.
The only time they must be advised is when you send your Benefit-In-Kind return once a year.
When an employee opts into a salary sacrifice scheme, it is the employer's responsibility to amend the contract accordingly. This must include the correct payments and deductions of tax and National Insurance contributions for the employee benefit, which in this situation will be the electric car.
Need payroll advice and help reporting contract changes to HMRC? Get in touch with a salary sacrifice specialist today for expert knowledge and guidance.
Should you set up a salary sacrifice scheme?
If we take into consideration the huge number of benefits up for grabs, for both parties, setting up a salary sacrifice scheme seems like a no-brainer.
With OSV, setting up a salary sacrifice scheme is a very simple process, we work to take the weight off your shoulders.
If you think an electric car scheme would be beneficial for your company and are considering setting up a salary sacrifice scheme, the best place to start is OSV's Salary Sacrifice Hub. Discover the benefits of salary sacrifice, FAQs, guides and more.
When you have spoken to your employees, and both you and they are ready to get the ball rolling, we are here to help and support you both along the way.

Fed up with looking for your next vehicle?
Need advice from an experienced Vehicle Specialist on what vehicle is right for you?
Book your FREE consultation now