Top cars for estate agents | Which cars are best for estate agents?

Top Cars for Estate Agents
Estate agents spend a great deal of time on the road. Dashing between properties is part of their day-to-day life. So choosing the right car is important. The Estate Agents vehicle is as important as a decorators roller so we're here to help you make the right choice. First, we'll look at a typical day in the life of an estate agent.
A brief day in the life of an estate agent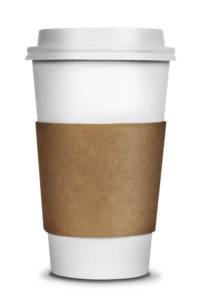 7:00 am It's time to get prepped for the day. Estate Agents always look sharp so making sure the shirt is ironed and hair is in place is a must. Then a healthy breakfast and a travel cup of coffee for the journey to work and away we go.
8:00 am Hop in the car, stick on the radio to catch up on the latest news. It's great to be up to date on current affairs to chat to potential buyers about. Sipping on travel coffee it's a half hour commute, but that's only because of rush hour traffic.
8:30 am Reach the office and prepare for the day. Planning the routes for each destination the day has in store and collating the paperwork needed to show the properties.
9:30 am – 5:30pm The day of driving begins. From one property to the next, through inner City traffic jams, Country roads and suburban school runs. There's not much time between appointments so a quick call back to the office to report on the meeting between visits must be kept short. A half hour lunch is just enough time to respond to emails from the car and chomp on a sandwich.
6:00pm Returning to the office to drop off keys and reply to emails before heading home for the evening.
What key features will an Estate Agent need from their car?
Well, our estate agent is darting from postcode to postcode throughout the day. So a satellite navigation system is an absolute must. One that is inbuilt into the car saves on the time taken to set up and clear down a separate SatNav unit. Read about how to use Sat Nav safely.
In fact, an infotainment system would provide our busy Agent with a wide range of radio stations to keep up with the latest current affairs. Not only that, it will allow our Estate Agent to make calls back to the office while on the road between appointments using Bluetooth technology.
Not sure what an infotainment system is? We have all the answers.
Something small enough to tackle inner City driving and more importantly inner City parking would be ideal. Equally, the car needs to be comfortable to spend a lot of time in, so nothing too cramped.
Now we know some of the key features an Estate Agent needs from their car we have compiled a list of the best cars for Estate Agents based upon these findings.
For Up-Market agents
BMW 2 Series Coupe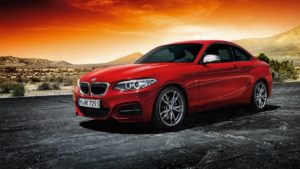 Trendy and oozing class the BMW 2 Series coupe is practical and stylish. Featuring all of the mod cons our Estate Agent needs for their busy life on the road. The three-door version is a great size for a multitude of driving needs from suburban roads to long gravel driveways.
The BMW badge provides a sense of quality and most up-market agents servicing higher band properties will value the brand association. Driving up a client's driveway in the BMW 2 Series Coupe, they would not look out of place.
For Countryside Agents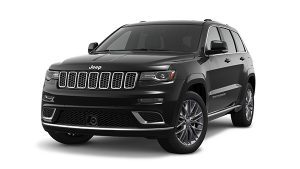 This beautiful beast is a clear contender and consideration for rural drivers. This super plush SUV can be paired with a selection of four-wheel drives systems and suspensions to cope with the pressures of rural roads. Not only that, the Jeep Grand Cherokee is a brilliant brand with luxurious options making it a vehicle for every situation….. Even if that's transporting For Sale boards through the Countryside.
Read our top tips for driving safely on rural roads.
For High Street Agents
Ford Fiesta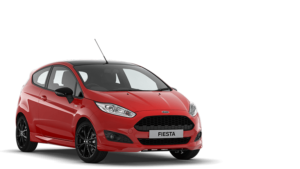 It looks stylish and it's sleek exterior screams professionalism. Perfect to contribute to the image of our Estate Agent buyer. It's a firm and familiar favourite in the small car category. The humble Fiesta is offered with big-car optional extras which mean you can get a lot of car for your money. The Fiesta is famed for its smooth ride and ability to handle poor surfaces and speed bumps with ease. Our estate agent would most certainly value the comfort the Fiesta brings. Every version comes with a USB socket, DAB radio and Ford's sync system. Our agent can make and receive phone calls while driving and enjoy music from their phone using voice command.
For Inner City Agents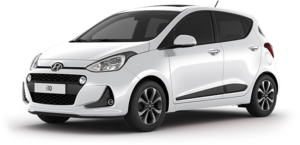 This little number is the perfect size for our Estate Agent. Short in length for easy parking and tall in height for comfortable spaciousness. The i10 showcases quality build with a spacious interior. Offering a settled comfortable ride for around town driving.  It's light enough to make parking easy, and there's ultimately plenty of grip when you want to get a bit more of a move on. The basic level infotainment system is pretty limited. CD player and USB socket allow you to charge your phone and play music stored on it. To get Bluetooth and steering wheel controls you'll need to upgrade to the SE trim which would then make the i10 interior up there with some of the others on the list. The Premium SE trim is excellent if budget allows giving a sat-nav with a seven-year subscription to 'live' services, which include real-time traffic information and local weather updates.
Read our review on the Hyundai i10
For London Estate Agents
We are dedicating a whole separate section to London Estate Agents as the requirements differ hugely from other inner-City Agents. Not only will they need something small and easy to park. A car that has a nice brand and is synonymous with quality and style, like other inner-city agents. They may also be considering reducing their expenses on congestion charges. Opting for an electric or hybrid vehicle will reduce or remove congestion charges entirely from our London Agent's motoring expenses. Which is no bad thing. We've found a fantastic Audi that is perfect for the job!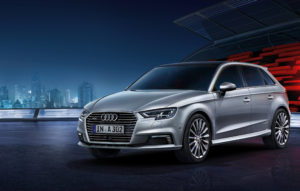 A trendy looking little number perfect for fitting into tight spots. With all the coo of the prestigious Audi badge but none of the congestion charge, the Audi A3-E-tron is the ultimate company car tax avoidance model. Sophisticated enough to run on the electric motor alone, or combine with the 1.4-litre petrol engine to give it a boost of power and performance on the open road (pretty rare in Inner City London).
A very tempting proposition, the A3-E-tron has low CO2 emissions which offer extremely generous benefit in kind tax payments and zero road tax.
Fully adjustable steering column and driver seat mean finding the optimum driving position is a breeze so our Agent instantly feels comfortable in the driver's seat. Then the infotainment system boasts a whole host of easy to navigate features and functions, including Sat-Nav, DAB Radio, Apple CarPlay and AndroidAuto.
Read the WhatCar review of the Audi A3-E-tron
If the Audi A3-E-Tron isn't quite tickling your fancy, try these other makes and models on for size. The other cars in this class also benefit from being congestion free.
BMW i3
Toyota Prius
If you want to know more about Electric Vehicles this article about Best Electric City Cars is a must read.
It's well worth taking some time out to test drive the models on this list and checking the features out to ensure you decide on the perfect car for a busy about town Estate Agent.
Fed up with looking for your next vehicle?
Need advice from an experienced Vehicle Specialist on what vehicle is right for you?
Book your FREE consultation now