Car dealerships online: is this the future?
What does the future look like for car dealerships?
Can I still get a good experience leasing online?
Will leasing online be the future for everyone?
2020 was a busy year for everyone and also one during which many businesses had to adapt their way of operating in order to survive.
The motor industry was no different. At the beginning of the year, factories across the globe were forced to close as countries went into lockdown. This was followed closely by the closure of physical car dealerships when all non-vital storefronts were told to shut as part of the COVID-19 prevention plan.
Where previously, people buying cars had been able to visit a dealership and take a vehicle for a test drive or look around it and sit in it to see how comfortable the interior was, now they were having to rely more and more on what was described online, whether via video reviews or the written word.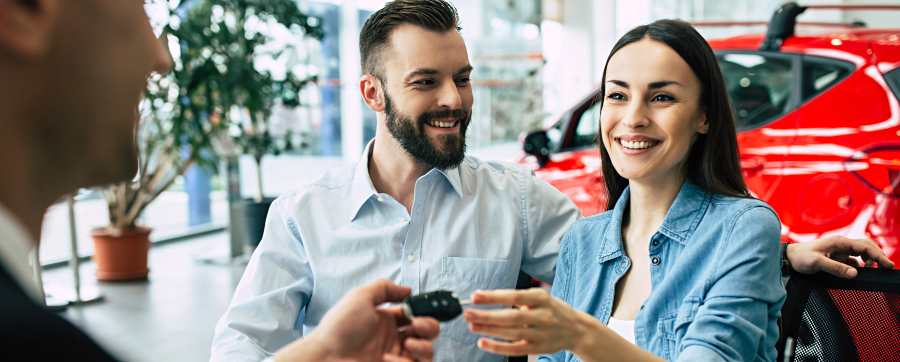 According to surveys and reports from 2018 and 2019, one of the biggest priorities for people who were looking to buy or lease a new vehicle was going for a test drive. It was one of the key decision-influencing methods in car dealerships for potential buyers. In a 2018 survey conducted by AutoTrader, 67% of people asked said that a test drive was a high priority in their car buying process.
In the same survey, participants were asked what would influence their decision if a test drive wasn't available. In this situation, 66% said they would feel comfortable buying or leasing if they had previous experience of the vehicle they were considering, while 57% said they would consider it if they had done enough research into the car before buying.
So, what changed? Why are people now more confident when it comes to buying or leasing a new vehicle without a test drive?
Thinking about a new car but not sure where to start? Sign up for our special offers newsletter to get some inspiration.
The restriction on access to face-to-face services, such as car dealerships had a huge part to play in changing car leasing and buying in 2021. People have slowly become accustomed to a different decision-making process when it comes to purchasing larger, more expensive items such as houses and vehicles.
There are a considerable number of changes that the automotive industry is currently facing. The first is the changing face of car dealerships and the second is customer requirements. As we move ever-closer to 2035 and the UK Government's declared commitment to battle climate change, more customers are looking to get behind the wheel of an electric vehicle (EV) rather than one running on an internal combustion engine (ICE). Combined, these two things are changing the market far more than could have ever been anticipated only 12 months ago.
What does the future look like for car dealerships?
As more consumers become comfortable with doing research online, whether that's watching video reviews on YouTube or reading detailed summaries with lots of photos, the buying and leasing journey will continue to change.
2020 introduced a lot of adjustments in the way people buy and lease their vehicles, including a switch to a greater reliance on vehicle brokers, such as OSV, where they are able to outline car or van requirements and someone else will do all the heavy lifting of finding vehicles that meet those specifications.
Where once it was a rarity that customers felt confident in relying on what they read or watched when it came to making purchasing decisions, now it is increasingly becoming the norm.
More and more automotive companies are making the switch from relying upon physical car dealerships for all their customer transactions. Instead, they are creating comprehensive end-to-end services on websites, with virtual showrooms, more promotional videos, detailed written reviews and online sales systems with useful and easy-to-understand guidelines.
Providing an easy-to-use way to purchase or lease a vehicle was once a secondary method for dealerships, where it was felt relationships with customers were better built in a face-to-face environment. However, the 2020 COVID-19 pandemic saw a very quick and efficient switch for some manufacturers such as Mercedes from on the forecourt to on a website.
According to the saying, necessity is the mother of invention and necessity has certainly driven the changes that we have seen from dealerships and a large number of other types of customer-focused businesses since the second quarter of 2020.
Find out more about leasing through OSV, download our comprehensive guide to vehicle leasing.
Car dealerships and brokers have modified their business models in an effort to meet the requirements of their customers. The fact that many businesses have been forced to close doors during lockdown does not mean that the customer-base ceases to exist.
In a recent article by AutoExpress, they asked experts from the automotive industry how they envisaged things changing in 2021, for the majority, including Andy Palmer (previously from Aston Martin), the future is very much online.
Can I still get a good experience leasing online?
If you're looking to lease or purchase a new vehicle then the service you get online will be just as comprehensive as any service you would receive from visiting a car dealership. There are some differences, which we go into in more detail in our article about dealers and brokers, but both offer you a personal service.
The biggest advantage of contacting a broker over a dealership, however, is choice. If you're looking for a specific manufacturer then you know you can visit one of their websites and find all the cars that they produce. However, if you are less sure of the manufacturer, but know that you are interested in a saloon that can comfortably fit you, your partner, your two children and a small family dog then a broker will be able to help you as they aren't restricted by make or model.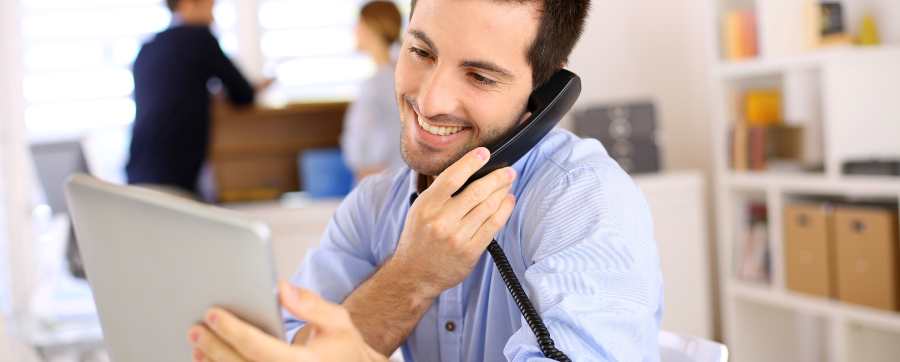 There are many brokers in the UK and all have a number of things to recommend them, they work nationwide, and though some have physical premises, many brokers have built strong customer-relationships via phone contact so the recent changes in the way many are choosing to purchase or lease their vehicles are ones that we are prepared for.
Will leasing online be the future for everyone?
If you are someone who is more comfortable having a test drive before you purchase or lease a new car then there is no reason why this can't continue to be the case.
With more manufacturers looking at their online offerings changes are to be expected, but it's unlikely that dealerships will completely disappear from the physical space.
However, it should be comforting for those who are looking for a new vehicle to know that there are online facilities available to them where the service is still personal to their specific needs, and all without leaving the comfort of your own sofa.
At OSV, from your first call with us up to the delivery of your vehicle and beyond, we're focused on your needs. We start our search for your perfect car focusing on the requirements you've listed; whether that's cupholders in the back or a large boot for transporting a huge family shop. As an independent broker we work with many Finance Houses and across all manufacturers so if the vehicle is sold in the UK then we will be able to find it for you.
LOOKING FOR A NEW VEHICLE?
Interested in speaking with one of our vehicle experts about your next vehicle? Leave your details below or call us on

01903 538835

.
Citations
AutoTrader
AutoExpress
The Guardian
The Telegraph
Fed up with looking for your next vehicle?
Need advice from an experienced Vehicle Specialist on what vehicle is right for you?
Book your FREE consultation now