When it comes to leasing, there is not a 'one size fits all' approach to pricing. There are many different things that affect lease price and it's important that you know how lease prices are calculated before you decide which deal is right for you.
In this article, we're going to tackle how the price of contract hire is calculated, and what affects lease price.
How is the price of a contract hire calculated?
Contract hire is one of the most popular lease agreements, and is perfect for businesses. There is a contract hire for private individuals, imaginatively named personal contract hire.
A price of a business contract hire is determined on;
Residual value

Purchase price

Length of the contract

Annual mileage

Your credit score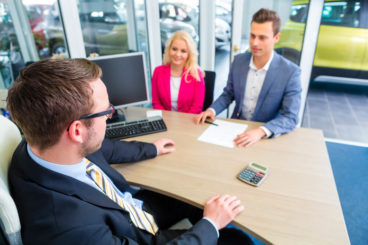 The residual value is how much the car is  expected to be worth at the end of the contract. Everything else is pretty self-explanatory. However, there are some things that affect the purchase price of the car, which is what we are going to talk about in this article.
What affects purchase price?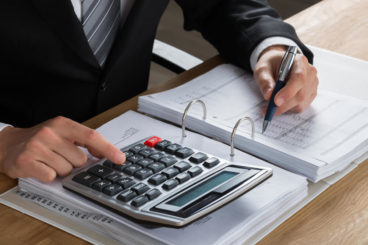 There will be manufacturers who are behind on targets or want extra volume and will offer brokers or leasing companies extra discount. This reduces purchase price, which means that the difference between the purchase price and the residual value will have changed. In turn, this will affect your monthly payments.
So, you could have a Jaguar and an Audi, both worth £40,000. Many will think that these cost the same amount in monthly payments, but actually the price could be vastly different. Jaguar and Land Rover are currently having a great time in the market and therefore don't need to discount their products as much. They still do, of course, but not by very much.  
However, Mercedes, Audi and BMW are constantly competing with each other across a majority of their ranges. This means that they offer extremely competitive discounts. So this lowers the purchase price which closes the gap between the purchase price and the residual value, making your monthly payments lower.
The purchase price of the car is not declared on the finance documents, which means that you, the customer, will never know how much discount has been offered.
As a general rule, to make things less complicated, the calculation for price of a contract hire is as follows;
(purchase price – estimated residual value)/months on contract + annual mileage + admin fee = monthly payments
So from this, you can understand why BMW's, Audi's and Mercedes' are so popular to lease.
What affects lease price?
We've gone through how the price of contract hire is calculated, but what affects lease price in general? There are some universal factors that affect all lease agreements, and these include;
The type of car

Make, model, specification and engine

Length of contract
Your annual mileage
Choice of supplier
Credit rating
The type of lease contract
Residual value
Manufacturer's targets
Any additional features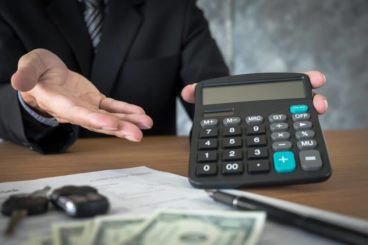 So, while there are specific ways in which the price of a contract hire is calculated, there are also various external factors that will affect the price of a lease contract, regardless of the agreement.

Latest posts by Andrew Kirkley
(see all)