Top 10 best luxury electric SUVs
What should you consider when selecting a luxury electric SUV?
What is the best luxury electric SUV?
Have you been browsing the web for your next vehicle? Perhaps you're looking to upgrade to a more luxurious level of driving. Whatever your reason, it's likely you want to quickly know what the best luxury electric SUV on the market is. If so, keep on reading!
If you're not interested in driving a luxurious premium stylish electric vehicle, we'd advise stopping from here to avoid disappointment.
A lot of people might debate the term 'luxury' and what that really means when it comes to cars. Is it something that should be angled from the perceived brand being considered luxury? Should other brands offering top of the range luxurious interior and service be ruled out? There are premium brands and there are brands that position some models towards the premium end of the market.
Now, you can get a premium feel from day-to-day brands as well as brands that are established and marketed as luxury. With this in mind, in this article, we'll look at vehicles offering fantastic safety features, ultimate comfort, and an impressive infotainment system all with a premium feel.
Another thing to think about when looking to buy your luxury electric SUV is the size of the car. Do you need a large SUV for your family getaways? Are you looking for a car strong enough to put a bike rack on for weekend trips?
As of 2022, you could be waiting around a year for the delivery of your new vehicle due to long lead times. So, if you know the vehicle you'd like to get it's best to get the ball rolling early on.
However, if you're looking for a medium or small SUV, you will have better luck getting the vehicle you want. Small SUVs offer more choice and are a lot more workable. Medium luxury electric SUVs will completely depend on the range it offers.
What should you consider when selecting a luxury electric SUV?
So, what should you consider when selecting a luxury electric SUV? If budget isn't an issue for you and you're happy to spend over £60,000 on a vehicle, one of the first questions you should ask is "what is my typical journey". From then, you can understand the mile range you'll need from your vehicle.
If you do regular long journeys and are often on a time crunch you should consider the charging time as well as how easy the vehicle is to charge in terms of accessibility and finding the right charger. Another factor you'll want to take into consideration is how you are driving the vehicle, such as how fast you accelerate and the type of terrain environment you drive in regularly.
Why should you consider how you drive?
How you drive your car will hugely affect how long the electric range will last. Speeding up unnecessarily, or driving in challenging environments regularly will sacrifice the length of your vehicle's range.
If you are someone who likes to adventure on weekend breaks or takes the family on trips across the country that involves piling your car up with luggage, the kids, the family dog, and a bike rack on the back – range should be your number one priority.
If you often fill your vehicle with a lot of weight, including some of these things, then you will want to halve the expected range. This is because all this weight kills the economy of the vehicle, even with a petrol or diesel car.
Once all the above has been thought about, only then can you consider the 'normal' things you want from a car such as the colour, the interior material etcetera.
What is the best luxury electric SUV?
So, what is the best luxury electric SUV? The answer to this will completely depend on what you're looking for. Are you looking for a vehicle you can tow with? In need of a spacious yet efficient car for your ever-growing family? Just want an understanding of the most practical luxury electric SUV on the market? There is a lot to consider.
The Tesla Model X is the brand's largest electric car to enter the UK. The stylish SUV offers very distinctive looks which ooze innovation, but is it the perfect luxury electric SUV for you? Let's find out…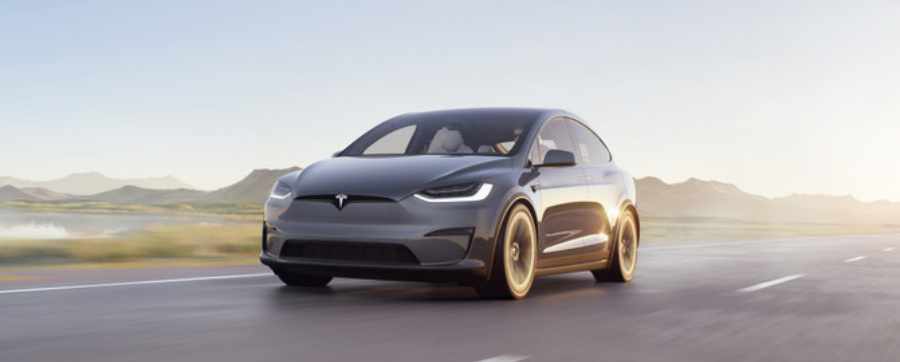 Pros
Highly distinctive styling with 'falcon' doors which open upwards – this also allows easier access to rear seats in tight car parks
Offers amazing practicality as a seven-seater with an incredible 348-mile range, so very ideal for families
2268kg towing capacity
Packed full of incredible technology
Benefits from Tesla's world-beating charging infrastructure
5-star EuroNCAP safety rating
Cons
At the high end of the price spectrum from £100,000
Interior quality doesn't reflect the price of the car
Overall, the Model X not only offers a unique dynamic exterior, but it also provides a safe and secure ride for safety-concerned parents. Although the interior may not reflect the high price of the car, it's access to world-beating infrastructure, outstanding technology and towing capacity is enough to make up for it. Families of 5+ looking for their next best luxury electric SUV, I'd recommend getting a head start today to secure your EV as soon as possible.
Mercedes offers us the first of many of its pure electric vehicles, the EQC. This large luxury model shows off a beautiful exterior, but how does the mile range compare to its rivals?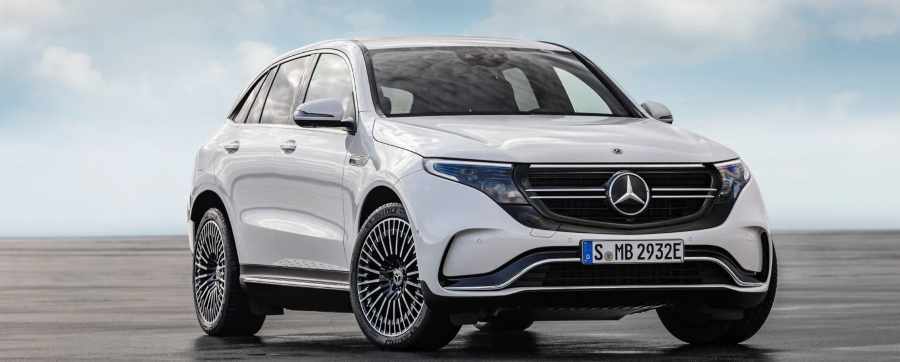 Pros
Supremely quiet and comfortable on motorways
Brilliant infotainment system
Moderately practical with an 1800kg towing capacity and a 500 litre boot
Cons
It doesn't ride or handle well and isn't fun to drive
Average real range of 230 which halves when towing to just 115 miles
Although it's somewhat practical it's not ideal for families due to the small electric range
Other rivals offer longer ranges and bigger boots
Mercedes provides a quiet, comfortable electric SUV with supreme external beauty. The driving experience could be amplified with better range and a more enjoyable drive; however, the spacious boot and impressive infotainment system somewhat make up for this.
The iX provides a very new and radical change in BMW technology since its first electric car the i3. Is this the best luxury electric SUV on the market? Could this be the one?!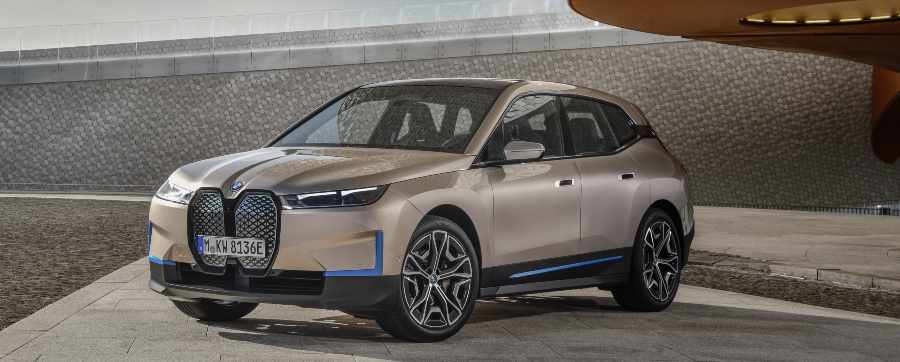 Pros
Very quiet to drive
Spacious and luxurious interior perfect for businesses
Great infotainment system
Impressive claimed range of 380 miles (xDrive50)
'One of the safest premium electric cars' with a 5-star safety rating by EuroNCAP
2500kg towing limit
Four-wheel drive ensures excellent grip when towing in slippery conditions
Cons
Need to upgrade to the xDrive50 for more money to enjoy a longer range, smoother ride and quicker charging time
Air suspension and rear-wheel steering only available on xDrive50
xDrive40 has a disappointing real-world range of 215 miles
In summary, the iX is ideal for business owners looking to impress, thanks to its premium interior and superb infotainment system. The xDrive50 does not compromise anything in terms of practicality with a fantastic electric range and smooth ride, however, this upgrade asks for a higher price tag. The xDrive40's range isn't as impressive, plus air suspension and rear-wheel steering aren't available with this trim level. The iX, overall, is rated highly for its safety, four-wheel drive grip and towing capacity.
This premium-badged vehicle offers an outstanding interior and is bound to turn heads on the road. Is this a car you see yourself driving, and more importantly, does this luxury electric SUV suit your needs?
Pros
The fantastic interior is indeed a feast for the eyes
Well equipped with an impressive build quality
Decent rear seat space by small electric car standards
Towing capacity ranges from 750kg to a whopping 1800kg
Fairly affordable for a luxury vehicle at £45,645
Cons
Poor ride
Not very quick, rivals are quicker – average 0-60 time of 7.2 seconds
Mercedes provides a well-equipped, practical small electric SUV with an outstanding interior and build quality. This luxury model is somewhat affordable and although its 0-60 is beaten by rivals, it provides a fantastic towing capacity, perfect for families holidaying across the UK.
This large stylish SUV promises excellent practicality and could be ideal for most business owners. How does the e-tron fare against its luxury electric SUV rivals? Time to investigate…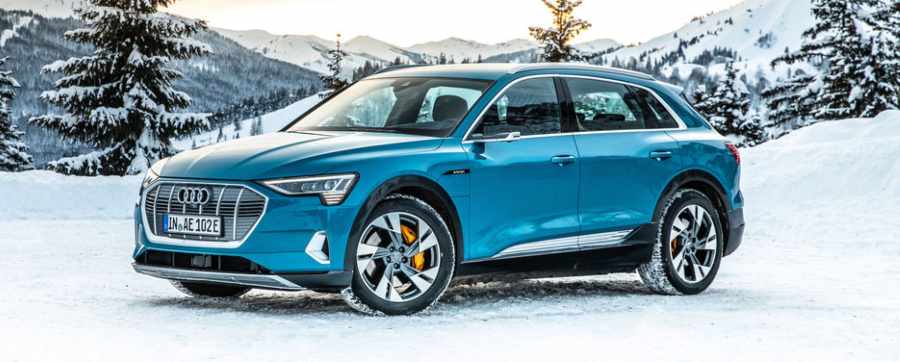 Pros
Very practical with an 1800kg towing capacity and charging ports on both sides of the car
Lavish interior
Extremely quiet at high speeds
One of the most comfortable large electric cars
Spacious interior
Cons
Poor real-world range of 173 miles for the price of £60,600
Fiddly infotainment system
Not fun to drive
To summarise, the e-tron offers a fantastic practical vehicle perfectly suited for those who need a vehicle to go around the town. Although this model does not provide the highest electric range, it does offer a lavish, comfortable and spacious interior. If we ignore the lack of driving excitement and the fiddly infotainment, we can then appreciate its brilliant towing capacity along with charging ports on both sides of the car for easy access.
As Jaguar's first ever electric car, how does it fare against its rivals? Is it a car you can see yourself driving? Let's find out…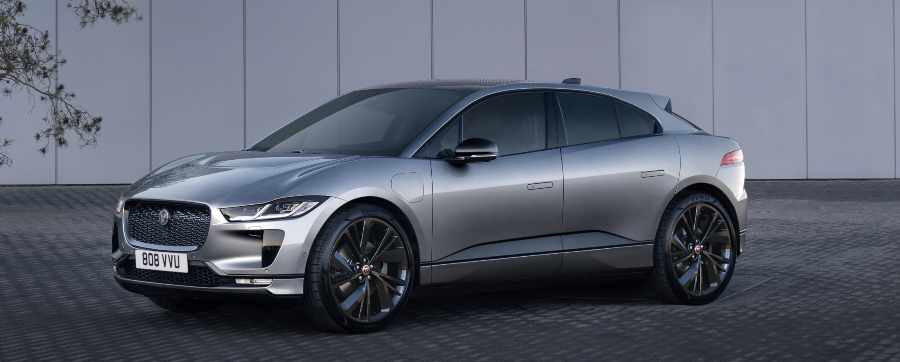 Pros
Can travel far on a full charge than most rivals – offers a real range of 235 miles
Very quick, capable of 0-62mph in a speedy 4.8 seconds!
Comfortable ride with a plush interior, suitable as a business vehicle
Cons
Lacks in terms of practicality due to visibility and charge time, so not very ideal for families
Poor rear visibility
On the expensive end of the market at £64,625
Rapid charging time of 44 minutes 10 to 80%
The i-pace overall, offers a somewhat practical electric SUV, although families looking for ultimate practicality would be better at taking a look at other options. This model would be most ideal for business associates looking for an exciting, plush premium vehicle. Although it has a slower rapid charging time compared to rivals, the i-Pace does offer a fantastic electric range.
The XC40 petrol and diesel model came first in What Car?'s Car of the Year Award, so how does the fully-electric version compare? Could this be your best luxury electric SUV?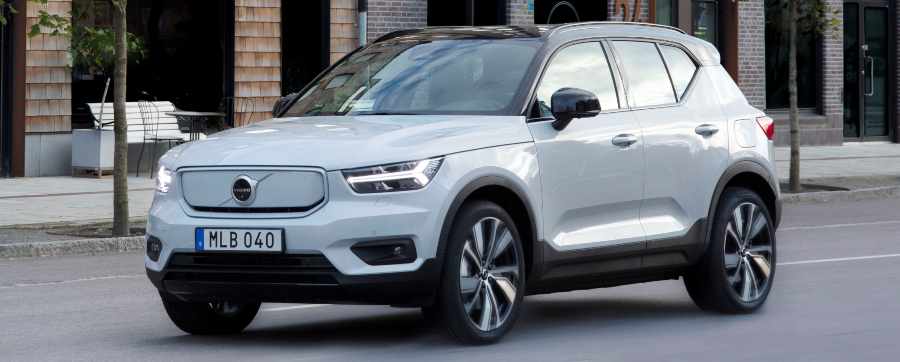 Pros
High quality and appealing interior
Fairly decent electric real-world range of 195 miles
Rapid performance with a top speed of 99 miles per hour and 0-62mph in a rapid time of 7.4 seconds
Impressive safety credentials with a 5-star EuroNCAP safety rating
Somewhat affordable for a luxury electric SUV starting at £43,550
Cons
The infotainment system is fiddly to use, and not very practical whilst driving
If we ignore that the infotainment system is 'fiddly', overall, Volvo provides a fantastic luxury electric SUV, with a quality interior, brilliant electric range, exciting performance and a full five-star safety rating – all this for a fairly affordable starting price, almost seems too good to be true…
Audi generously gives a fairly affordable SUV in the luxury market, offering a classy and stylish exterior with superb safety features. So, is the Q4 e-tron all that good? Let's dive in…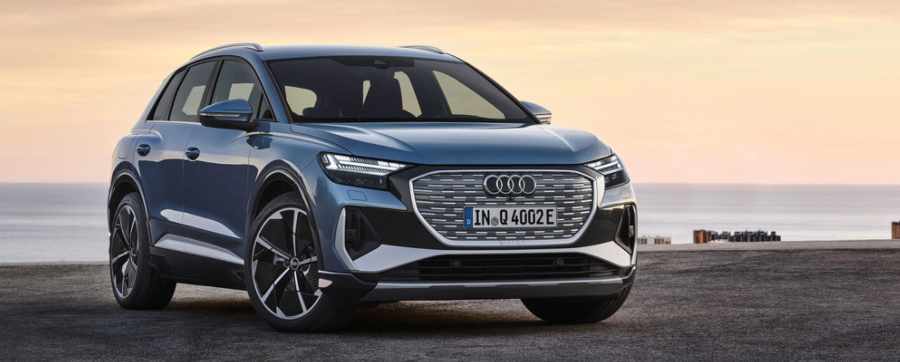 Pros
Comfortable ride at all speeds
Classy and spacious interior with excellent practicality
Fair starting price at £40,750
Lots of safety equipment including Lane Keeping Assistance and Automatic Emergency Braking System
Cons
Hasn't been crash tested by Euro NCAP so no safety rating
Average performance
Visibility could be better
Entry level versions provide the shortest range with 177 miles
Audi offers a classy, comfortable and spacious electric SUV with an affordable starting price. Although it hasn't been tested by Euro NCAP, it does feature great safety equipment. The Q4 e-tron is ideal for those looking for their best luxury electric SUV at the more affordable end of the premium market. Those wanting a higher range and more exciting performance, many rivals can cater to this.
As a seven-seater, the Mercedes EQB is a direct rival to the Tesla Model X. Does it offer more for half the price? Is it the ideal luxury electric SUV for you?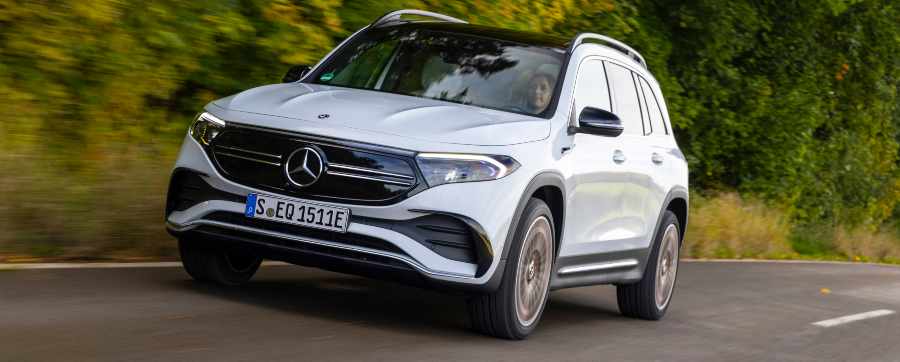 Pros
Incredible real range of 208 miles
Classy and enjoyable to drive
80% charging time in 32 minutes
1800kg towing capacity
Highly practical and flexible so a fantastic choice for families
Cons
At the higher end of the premium market starting at £52,145
Families looking for flexibility and practicality needn't look further than this nifty model. The EQB is an outstanding choice for those looking to enjoy a reliable electric range whilst feeling classy. Other than the EQB sitting at the higher end of the premium-priced market, the model provides an overall enjoyable and reliable luxury electric SUV.
Transformed from the non-electric Mercedes V-Class, the EQV provides huge interior space and a very enjoyable luxury feel. How does this luxury electric SUV fare against its rivals?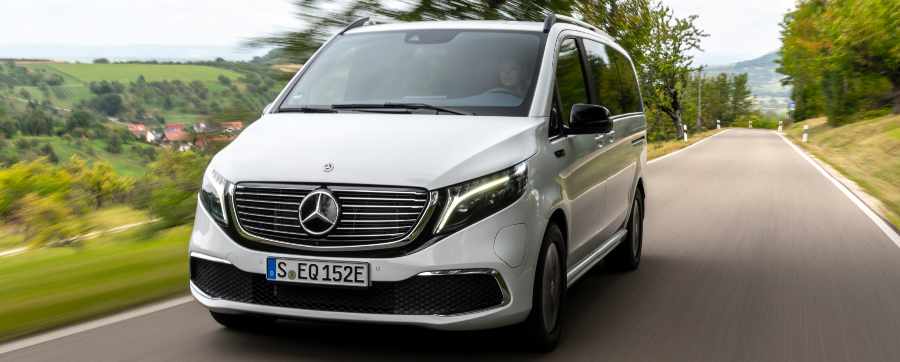 Pros
Well-equipped vehicle with spacious seating
Superb infotainment system
Overall perfect for families
Cons
Doesn't offer a great real-world range for its size at just 189 miles, rivals provide a much better range
Very high starting price at £71,645
There are more affordable vehicles on the market that are better suited for families
Overall, the EQV is an ideal choice for larger families (including furry friends) who are looking for a more luxurious feel whilst driving and cruising in an electric SUV. This may not suit those interested in a more affordable vehicle.
Conclusion
Have you seen your best luxury electric SUV? Regardless of which vehicle has been rated the highest in reviews, what is most important is selecting the vehicle that is right for you. Whether your priorities lie with needing to tow your holiday caravan, driving a spacious vehicle for family holidays, or simply understanding more about what the luxury electric SUV market has to offer, hopefully by now you'll have a better understanding of the kind of vehicle you're looking for.
Fed up with looking for your next vehicle?
Need advice from an experienced Vehicle Specialist on what vehicle is right for you?
Book your FREE consultation now