Top 5 safe family cars
What makes a safe family car?
Top 5 safe family cars
It always feels like the next family holiday is just around the corner. With so much already to plan and organise, the last thing you want to think about last-minute is how suitable your car is for your family. Or whether or not your car is big enough for your growing family and furry friend? Or maybe that last MOT bill has you wondering how secure and safe your 'reliable' car really is for your family? We know how difficult it can be to choose the best and safest car for you and your family. Which is why we've put together this comprehensive list of the top 5 safe family cars.
What makes a safe family car?
So, you now know that safety is the top priority when looking for your perhaps new or next family car. But what exactly makes a car safe for a family?
Key features:
ISOFIX
This is the international standard for child car seat fittings in vehicles. It's essentially a piece of metal attachment fitted into your car's rear, middle or front seating; with this you can securely attach the children's car seat to the metal fitting. Note: this isn't always fitted in every car, so it's worth checking your manufacturer's specification listing first.
Accessible Storage
Many may think a big boot is what you need so you can chuck all of the buggies, toys, baby wipes and everything wonderful into the boot in one safe space. What is actually needed is more than just one storage compartment. Easily accessible small to medium pockets of storage throughout the car is what can help in moments of chaotic meltdowns. Need your child's favourite toy to help calm them down? Thankfully it's within hands reach and not in the boot!
Child Safety Locks
This one is probably quite self-explanatory. But most parents wouldn't want their children playing by opening and closing the doors whilst driving at full speed down the M6. This is where a child safety lock comes in handy. If you don't already know, this feature ensures those sitting in the rear seat cannot unlock the door once they are inside the car with all doors locked and shut.
Front Passenger Airbags
Something people sometimes forget is you may need to, for whatever reason, transport your infant or child in the front seat. To ensure full safety in the event of a crash, it's important you disable the airbags where the infant is sitting. This is because the force of the bag when activated will be too powerful for a non-adult and could cause injury. It is worth noting that infants past the age of 15 months no longer have to be seated facing the rear if they are in the front seat.
Rear View Camera
Regardless of whether you are a family of two or twelve, when little ones are running around with bundles of energy it can feel impossible to keep up. Especially when pulling out of a driveway or parking space, it's easy to be unaware of any potentially vulnerable children or pets who may be in the way. One thing that can seriously help with this is a rear-view camera. It means one less trip to the hospital should anything catastrophic happen!
Attachable Tablet/TV
If you typically have screaming kids, then perhaps an integrated TV could be ideal for you, particularly for the longer journeys. Families may not want to encourage regular screen time on the more daily drives. Multiple and accessible charging ports will also come in handy for this.
Rear Electric Windows
Regardless of whether you have an infant or a toddler, eventually, they will grow and become the curious beings we all are today. During that journey it's likely they will want to play around with any buttons in sight near them, this includes window buttons. This is where full control from the front of the car in relation to locking, of all rear electric windows comes in handy, preventing any unhappy accidents.
Top 5 safe family cars
1) Mercedes EQS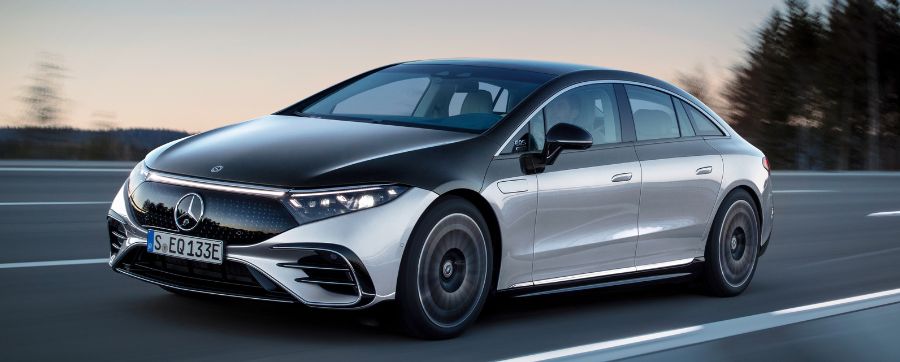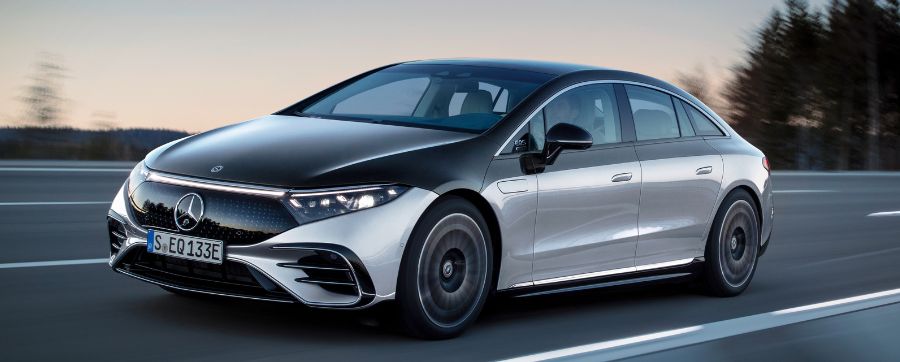 Mercedes offers an impressive, stylish electric saloon, the EQS. This model is suitable for smaller families, especially situated in larger cities which include ultra-low emission or clean air zones. With a bundle of spectacular safety features and high technology, could this be your ideal safe family car?
Pros
5-star Euro NCAP safety rating with a 96% protection score for adult occupants and 91% for children
Has a real-world electric range of over 350 miles
Superb safety features including lane keeping assist, blind spot assist, anti-theft alarm system, interior monitoring system
Outstanding and relaxing interior comfort, perfect for long journeys on the road
Cons
The seats could be a tad more comfortable
Weighs more than 2.5 tonnes, meaning the range could greatly reduce when towing
Doesn't offer ISOFIX as standard 
Hefty starting price at £102,160 
Like the look of the Mercedes EQS. Interested in more safe electric vehicles? Read our comprehensive guide on the Safest Electric Cars on the market.
2) Nissan Qashqai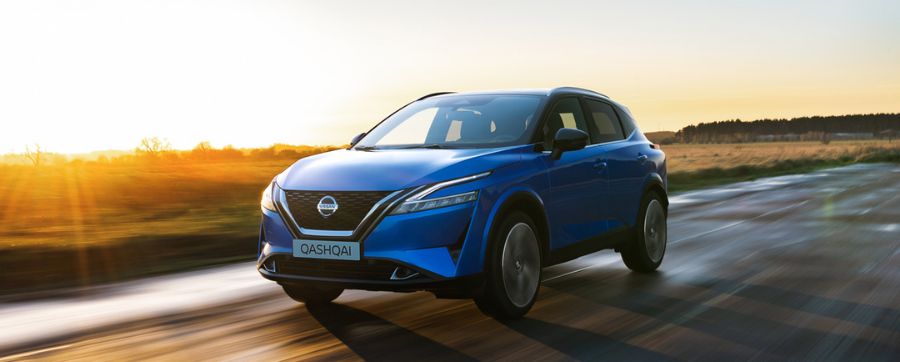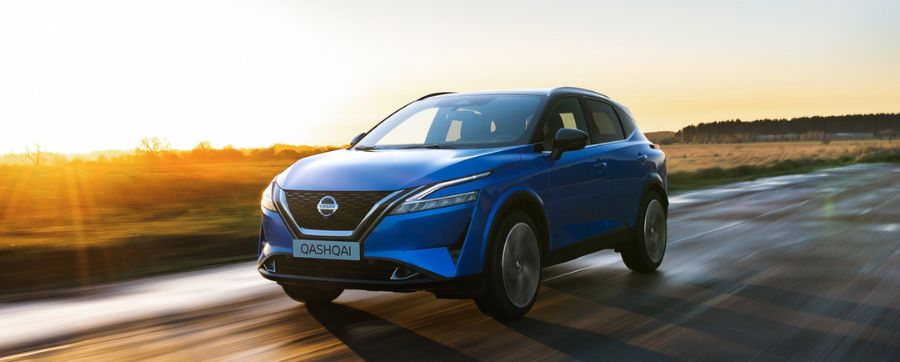 This smart, stylish well-equipped Nissan Qashqai is a strong rival in the SUV class. It beats all previous generations of the model by miles, but is it your perfect safe family car?
Pros
Offers immense practicality. Although the previous generation models had a seven-seater option, the newer five-seater version provides a much more spacious interior and luggage space
Overall ride quality is brilliant
The best comfort out of any generation model thanks to its active engine brake which reduces jerkiness, and body motion control technology making it a smooth ride when going over bumps in the road
Extremely economical with the petrol version giving just 50.4 miles per gallon
Lots of standard safety kit including ISOFIX, parking sensors, side airbags, intelligent emergency braking, lane departure prevention and rear automatic braking
Cons
Although the model does offer a spacious interior for storage and luggage, the rear legroom is a bit cramped for adults – which will be noticed on longer journeys
It has had some issues related to reliability, although the Qashqai did score better than any other Nissan model
3) Mercedes C Class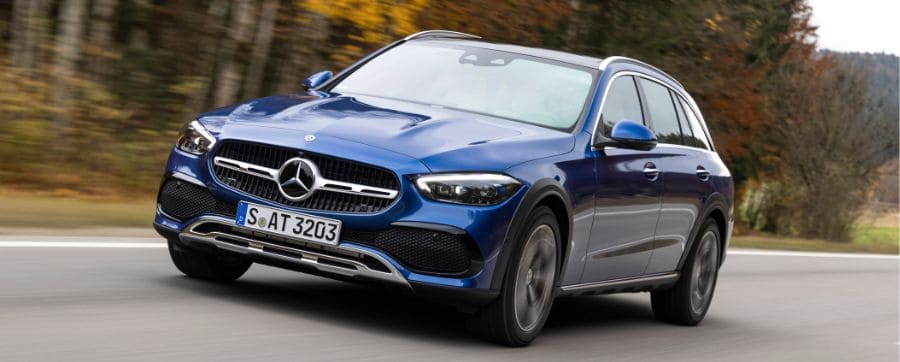 Mercedes offers a luxury family car, the C Class saloon. The German luxury automotive brand almost never fails to impress when it comes to enjoying a vehicle with a premium feel. With a classy, luxurious fresh design, this particular saloon takes the concept of premium to new heights. So, could this be the car for you and your family? Let's find out…
Pros
Very economical. The petrol version can return 53.3 miles per gallon
The boot is much bigger than previous generations, with a notable size of up to 490 litres and 1,510L with the seating area
Parents have easy access to numerous storage areas fitted throughout the vehicle, great for times of potential tantrums!
Highly practical, don't let the saloon label fool you. It's wider and lengthier than ever before, meaning much more room for rear-seat passengers as well as necessary luggage
The Interior is kitted with immense safety equipment including; reversing camera; ISOFIX child seat anchor points; passenger and side airbags
Cons
Those who prefer diesel will be disappointed by the loud road noise whilst driving
4) Polestar 2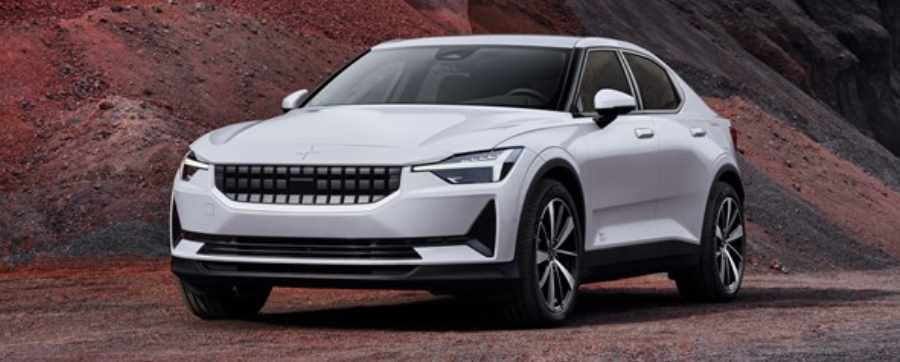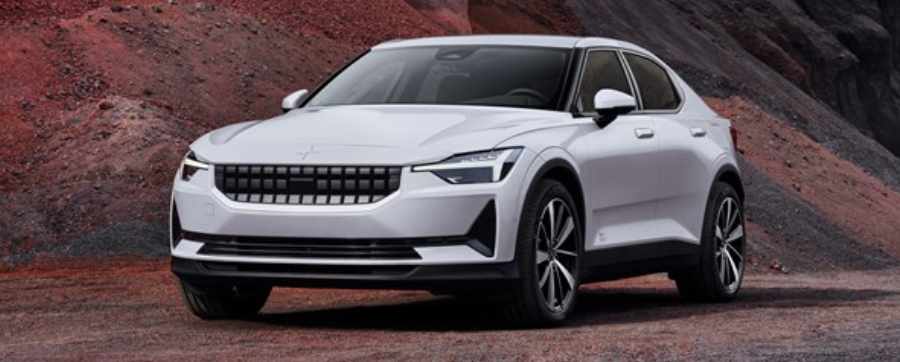 Next up we have the distinct, formidable Polestar 2. The Swedish brand caused quite a stir to the electric car sector once it introduced its dynamic fastback model, the Polestar 2. Not only does this model promise ultimate safety with an impressive safety pack and a 5-star Euro NCAP rating, but you are more than likely to enjoy cruising around in this classy model.
Pros
Excellent Euro NCAP rating, with a 93% score for adult occupants and 89% for children
Features a superb safety kit, notably featuring family necessities such as ISOFIX child seat anchor points, side airbags, passenger's airbags and parking sensors
In the case of an accident the battery pack has several protective features to safeguard this
As an electric car, it offers a number of safety advantages over conventional vehicles
Cons
The rear doesn't offer great space for the passenger's head and legroom
The dual motor models are in the higher range in relation to cost
The weight at 2,123kg compromises the range and efficiency of the car
There is a noticeable road noise whilst driving at high speeds
5) Volvo C40 Recharge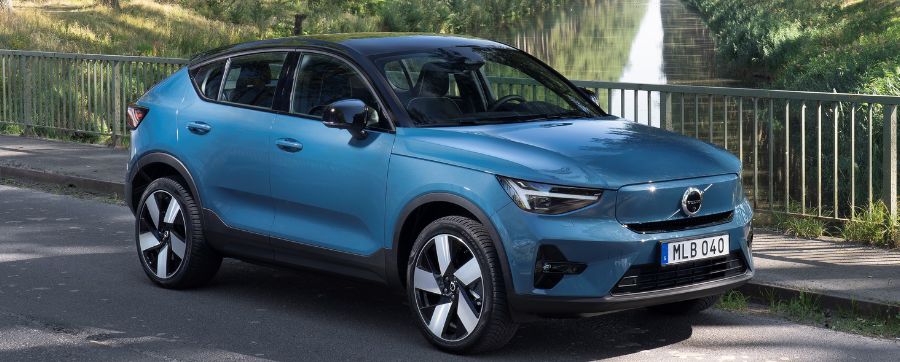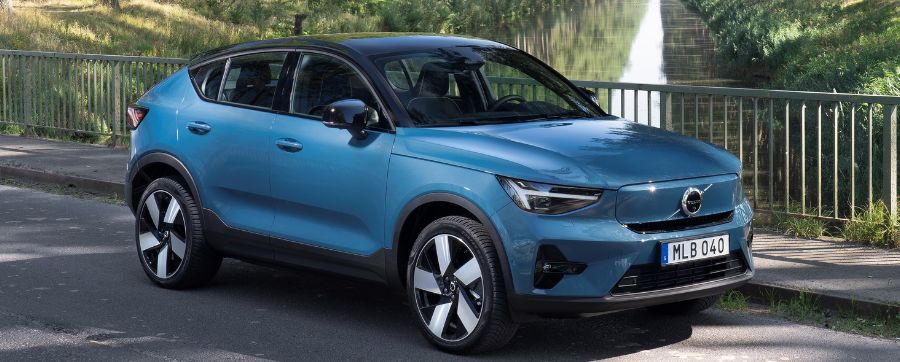 Finally, we have Volvo's stylish small electric SUV, the C40 Recharge. With a full 5-star Euro NCAP safety rating, along with a 92% safety protection score for adult occupants and 89% for children, the C40 is a reliable contender in the safe family vehicle sector. So, could this be your ideal safe family car?
Pros
Excellent performance with a real-world electric range of 215 miles and a 0-62mph in 4.7 seconds
Offers an incredibly comfortable interior in terms of seating and ride quality
A practical car that's very well-equipped with lots of tech as standard, perfect for growing families
Features outstanding safety tech, including; traction control; side and passenger airbags; ISOFIX child seat anchor points; parking sensors
Cons
On the higher end of the price spectrum starting from £44,809
Rivals can offer a longer electric range
The headroom in the rear is quite tight for adults
Hopefully, by now, you are just that one step closer to finding your ideal safe family car. Often when people ask us about what the best car is for a family, there is no answer that fits all. It really does depend on your individual needs, wants, and requirements. When you are ready to make the move, we are here to help.
Fed up with looking for your next vehicle?
Need advice from an experienced Vehicle Specialist on what vehicle is right for you?
Book your FREE consultation now