What should you know about UK Clean Air Zones?
What is a Clean Air Zone?
Are you someone who regularly drives through busy cities? Have you been hearing a lot about Clean Air Zones but aren't sure what they are and how introducing one could affect you?
Quite simply, a Clean Air Zone, also referred to as CAZ, is an area where action is being taken to improve air quality. There is no specific size restriction on the zone, so it can be a single road, postcode, stretch of road or an entire town.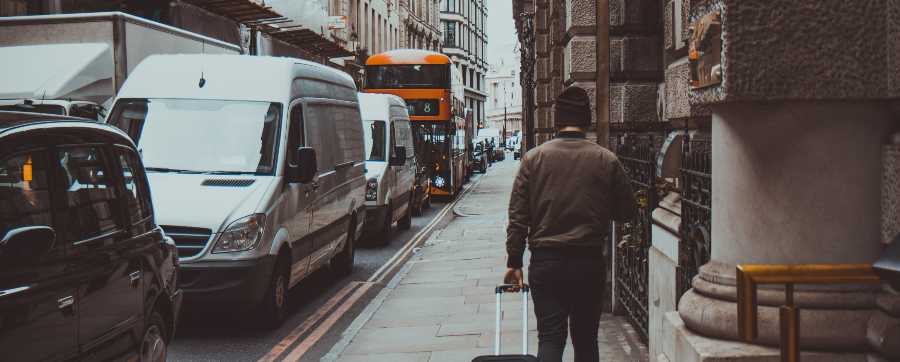 A Clean Air Zone is set up with the intention of cutting pollution and encouraging drivers to choose vehicles that produce less in the way of polluting fumes or use alternative methods of transportation, such as bicycles or public transport.
If you happen to drive your vehicle into one of these zones then you will be charged for it – an effort to deter the use of a car in the area. In fact, drivers of vehicles that pollute the most can be charged up to £100 per day to drive in areas where it's believed the air is most toxic. These areas are usually heavier traffic zones such as highly-populated towns and city centres.
As well as creating Clean Air Zones that are specific to locations, these zones can also be applied to different groups of vehicles, such as lorries, vans or private cars.
What is a Low Emission Zone and an Ultra Low Emission Zone?
In 2008 the first Low Emission Zone (also referred to as LEZ) was set up in London, though this came a full 5 years after the Congestion Charge was introduced. The London Low Emission Zone covers most of Greater London and was set up to try and encourage diesel vehicle drivers to make them cleaner and less polluting. Unlike the Congestion Charge which is only active during the busiest parts of the working day and only on certain days of the week, charges to drive in the Low Emission Zone are valid between 7 am and 10 pm seven days a week. The daily charge is expensive for any vehicle that isn't exempt in an effort to encourage drivers to move away from less environmentally friendly vehicles.
The charge is determined by vehicle weight, at present they are:
£100 per day for vans or specialist diesel vehicles (over 1.205 tonnes unladen weight, up to 3.5 tonnes gross vehicle weight), including minibuses up to 5 tonnes which do not meet Euro 3 standards
£100 per day for HGVs, lorries, vans and specialist heavy vehicles over 3.6 tonnes, as well as buses/minibuses/coaches over 5 tonnes which do not meet Euro VI (NOx and PM) standards, but meet Euro IV standards (PM)
£300 per day for HGVs, lorries, vans and specialist heavy vehicles weighing over 3.5 tonnes, as well as buses/minibuses/coaches over 5 tonnes which do not meet Euro IV (PM)
In October 2021, the Ultra Low Emission Zone currently covering most of Central London will be expanded to make a single large zone up to, but not including, the North Circular Road (A406) and South Circular Road (A205).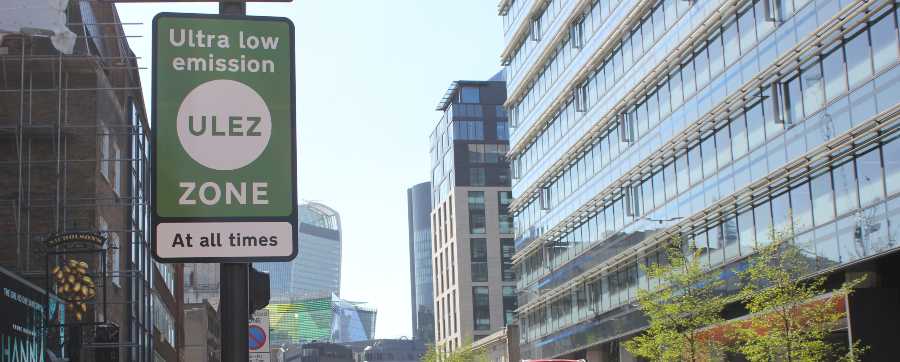 Charges for the Ultra Low Emission Zone (ULEZ) for vehicles that don't meet exemption requirements, according to the Transport for London website are as follows:
£12.50 per day for most vehicle types – this includes cars, motorcycles and vans (up to and including 3.5 tonnes in weight)
£100 per day for heavier vehicles (including lorries weighing over 3.5 tonnes)
£100 per day for buses/coaches weighing over 5 tonnes
These charges are payable 24 hours a day, 7 days a week. The only day excluded is Christmas Day.
The idea behind setting up the ULEZ in London was not to collect additional fees from owners of vehicles that don't meet the emissions standards, but rather to encourage people to consider using a vehicle that meets them so they don't have to pay a daily charge in order to use the area.

What vehicles are exempt from ULEZ charges?
At present, the vehicles that are exempt from paying to drive in the Ultra Low Emission Zone include all-electric vehicles and vehicles that meet the following European Standards:
Euro 3
Also referred to as EC2000 and introduced in January 2000. This is the standard for motorcycles, mopeds, motorised tricycles and quadricycles (L category). For petrol vehicles, the NOx (Nitrogen Dioxide) levels are 0.15 and for diesel vehicles, it's 0.50g/km.
Euro 4 (NOx)
Also referred to as EC2005 and introduced in January 2005, Euro 4 is the standard that petrol cars, vans, minibuses and other specialist vehicles have to meet. The NOx level for petrol vehicles is 0.08.
Euro 6
Euro 6, was first introduced in September 2014 and imposes stricter reductions in NOx emissions from diesel engines, including cars, vans, minibuses and other specialist vehicles. The NOx emission limit for Euro 6 vehicles is 0.08g/km and the PM (particulate matter) is 0.0005g/km.
Euro VI
Lorries, buses, coaches and other specialist heavy vehicles need to meet the minimum Euro 6 (VI) standards. Diesel vehicles have a NOx emission limit of 0.08g/km and PM (particulate matter) is 0.0005g/km. Petrol vehicles have a NOx limit of 0.06g/km and a PM limit of 0.0005g/km.
*That have more than 8 passenger seats and over 5 tonnes gross vehicle weight.
Where are other Clean Air Zones in the UK?
Since the Government announced that they were aiming to become completely carbon neutral by 2050, a number of cities across the UK have been asked to review the introduction of Clean Air Zones. Several have already put these zones in place, while others are proposed and more are in review.
Locations with a Clean Air Zone
Bath

Any non-compliant vans, taxis and minibuses are be charged £9 per day while other non-compliant vehicles (buses, trucks, lorries, coaches) are be charged £100 per day. Private cars and motorbikes are exempt

Birmingham

Cars, vans and taxis are charged £8 per day and HGVs, buses and coaches are charged £50 per day

Bristol

CAZ is going live on 29th October 2021. Non-compliant private cars, taxis and vans will be charged £9 per day and buses, coaches and HGVs will face a charge of £100 per day

Brighton

The low emission zone in Brighton only affects buses that drive through the city
Locations with a proposed Clean Air Zone
Bradford

The CAZ is due to be introduced in January 2022

Manchester

Expected to start charging from May 2022

Newcastle

The new CAZ is proposed for introduction in mid-2022

Portsmouth

The CAZ is due to start in November 2021
Are Clean Air Zones effective?
Though many see the Clean Air Zone as a great idea, there are still people and organisations that think it's impractical and they don't see how it can work. A lot of the concern has been from businesses who believe they will bear the brunt of the costs to change. Businesses such as haulage firms and taxi companies which will be required to update their fleets in order to meet the new regulations.
Organisations such as the Freight Transport Association has said that more public funds should be allocated to firms who will have to pay out to convert their lorries. The government, meanwhile, has allocated over £3billion towards tackling the issue of NO2, and this includes over £220million that is being put towards helping individuals and businesses that are affected by the changes their local councils are proposing.

What can I do to avoid Clean Air Zone charges?
If you regularly drive into any of the cities or towns mentioned above, then it's logical you will be considering ways to reduce the costs you'll incur.
If you're currently considering a new vehicle, then have you considered leasing, hiring or purchasing a brand-new 100% electric vehicle such as the very city-friendly Renault Zoe or the stylish Mini E. Or perhaps you want something for a larger family with great mileage like the Audi e-Tron, award-winning Jaguar i-Pace or one of the popular cars in the Tesla range.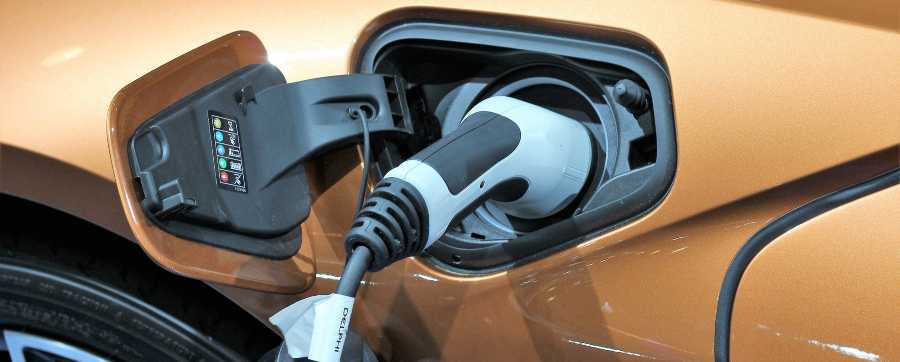 Whatever vehicle you're looking for, manufacturers are frequently updating their electric and hybrid ranges, increasing the number that they produce and improving the sort of mileage range that they can achieve.
As you can see, Clean Air Zones are felt to be a good way to reduce carbon emissions in more heavily populated areas and improve air quality. There are many cities across the country that already have set up these zones to reduce emissions, with others due to be established over the next year. There are several ways to ensure that your journey into a city with a Clean Air Zone won't cost you, including upgrading from a petrol or diesel engine to an electric vehicle.

Fed up with looking for your next vehicle?
Need advice from an experienced Vehicle Specialist on what vehicle is right for you?
Book your FREE consultation now