What is the best work van?
What should I look for when searching for the best work van?
What types of work van are available?
What is the best work van?
Are you looking for the best work van for your business? Have you been searching and there are so many options that you need some help with the search?
Whether you're a plasterer, scaffolder or carpenter, when it comes to finding the perfect work van there are many different things you need to consider.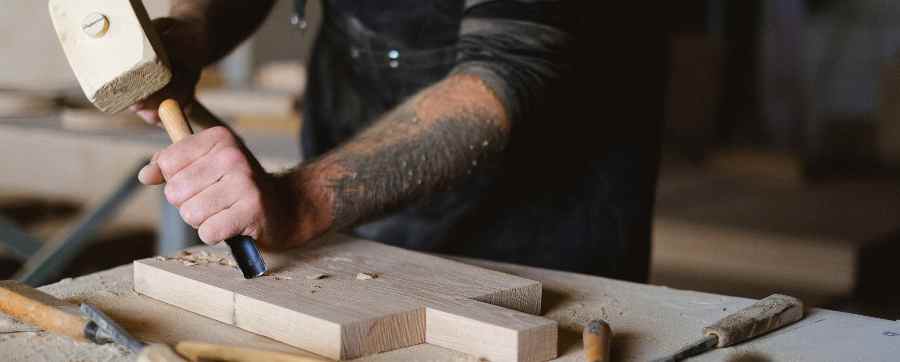 Every business has different requirements when it comes to the vans they get, depending on the job that you need the vehicle for.
So, whether you're looking for a van with a generous payload, the capability of pulling a trailer or enough space to drive your crew to a job site, we can help you find the right van that will fit every one of your business needs.
What should I look for when searching for the best work van?
When it comes to carrying the essential tools and equipment you require for any heavy-duty job it's important to have a van that not only offers a sizeable payload but can also transport ladders, boards and other equipment that you might need for a given job, whatever your role in the construction process, whether you're putting in the foundations or fitting kitchen cabinets.
If you're looking for a new van for your business then we would always recommend you look at the sort of jobs you do. Are you a sole trader who only takes on small domestic jobs? Or is the business larger, regularly working with developers on big projects?
When it comes to searching for the perfect work vans it's also a good idea to look for something that's economical to run. So when you're looking at the van specification it's always worth considering how many miles it can do to the gallon. If you're having to fill it up every other day then it's not going to be an economical investment for your business.
Things you should add to the list when searching for a new work van include:
Payload
Loadspace
Type of equipment you transport
Type of jobs you carry out
Budget
Fuel economy

What types of work van are available?
There are several different types of work van available and the best work van for you will depend entirely upon the sort of work you need them for.
Small vans
Small vans have a short wheelbase and you will often see them referred to as SWB. They have a lower payload and less interior space. However, this may be exactly what you're looking for if you're a sole trader looking for something that will transport the equipment and materials for a small domestic plastering job.
Medium vans
If you're looking for something that sits perfectly between the small and large vans then this is where you need to start your search. These vans have a short wheelbase, like small vans, but they also have a more generous amount of storage and higher payload. If you're looking for a vehicle that can transport the materials for kitchen cabinets or you're a painter who is decorating a house then this could be just what you're looking for.
Large vans
These are the largest vans that you can drive on a standard UK drivers licence, depending on the payload. A large van has a long-wheelbase (LWB). Vans like the Luton/box van are included in this group. These are ideal if you're looking for something that can transport heavy bags of plaster, wood or materials for a conservatory.
4×4 and Pickup vans
These look so different to the others as they are a cab with an open cargo bed at the back. If you're looking for something that is more cargo and only need room for a single driver and passenger then we'd recommend a single-cab pickup. Of course, if you want to use this as a family vehicle on the weekends or need to take a crew to the worksite every morning then the double-cab option is the best one.
Tipper and Dropside vans
This is the sort of van that you'll often see piled high with scaffolding due to the fact that though it has a payload like any other vehicle, there is a little more flexibility to store items that can be piled and secured.
What is the best work van?
As we've already established, if you're looking for a new work van then you're going to be looking for the best work van that meets your business needs. We have put together a list of the 5 top vans, in our opinion.
Ford Transit Custom
The Ford Transit Custom has multiple configurations and the short wheel-based L1 260 is a great option if you're looking for a medium van.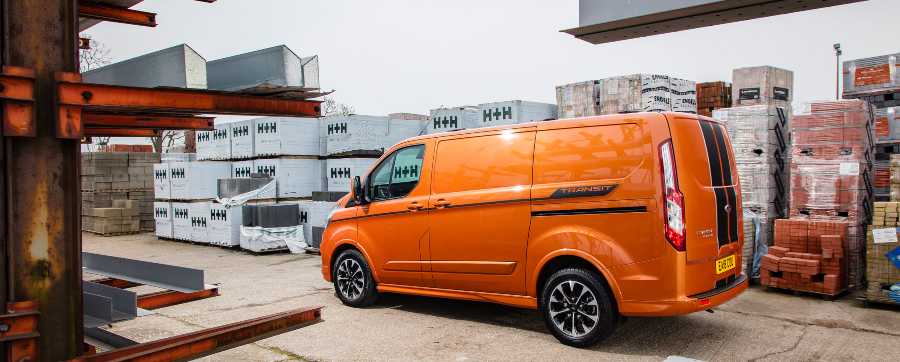 It has a payload of 685.9kg and a load length of 2.5 metres. The interior of the van is lined for easy cleaning and protection against damage. Thanks to the generous load length it's perfect for transporting long plasterboard or floorboards and you can customise it with a roof rack to carry a ladder or two depending on the job you're doing.

Mercedes Sprinter
Looking for a van with multiple specification options? The Mercedes Sprinter is a very flexible vehicle that we would recommend you add to your list.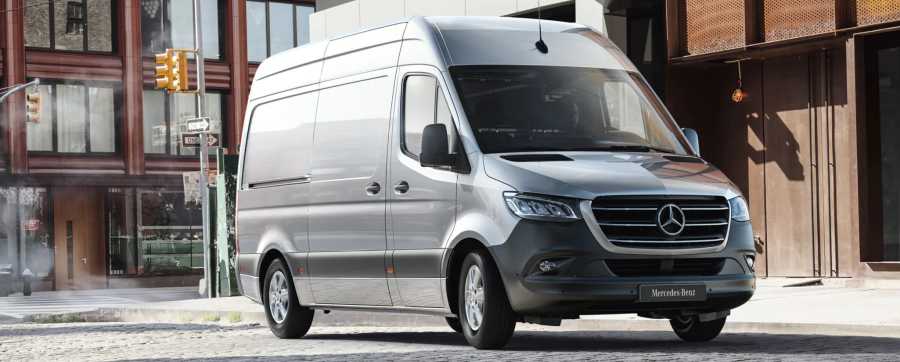 Depending on the trim you select, the Sprinter can carry anything between 884 and 2,317kg – which is fantastic if you're transporting roofing tiles, joists and the tools you'll need to construct a roof. Another bonus to the Sprinter is the fact that it has a braked towing capacity of 2,000kg, so you could put a trailer on the back to transport a cement mixer.Of course, with a massive payload, you get reduced fuel economy, and the Sprinter gets between 29 and 32 miles to the gallon, but if you need to transport heavy goods on a daily basis from your business to the worksite then you'll be happy with the generous payload.

Citroen Relay
Whenever you're looking for a new vehicle, whether for business or personal use, one question you should ask yourself is "what do I need my vehicle to achieve?" Knowing the answer to this can help you to make a decision when you have a lot of options to choose from.If you're looking for a van with great payload and high sides – whether for transporting tall panes of glass or a hoarding promoting your business – one of the best is the Citroen Relay.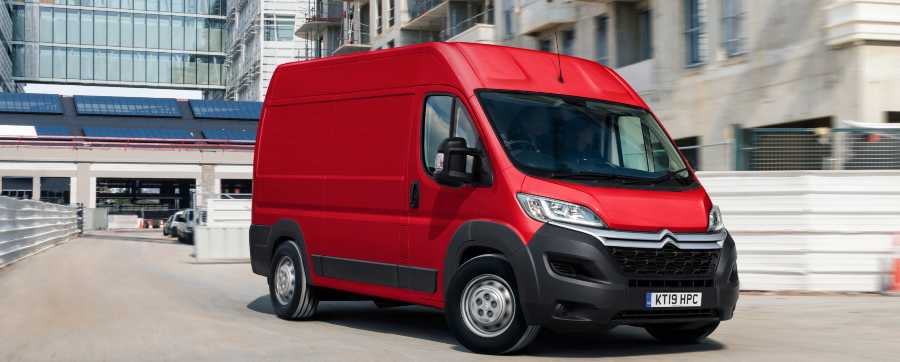 The Relay comes in 7 different height and length configurations with a load length of between 2.6 to 4 metres depending on the option you select. Payload is also incredibly generous, varying between 1,119 and 1,900kg.

Ford Transit
If you're looking for a generously sized van to transport heavy and large materials and all the tools you require for a job, then we would recommend something like the Ford Transit single cab chassis with a dropside body. The longest of these is the L5, which has a load length of 5.1 metres. This model also has a gross vehicle weight of 4,700 kg, which means the driver will need to have a Category C driving licence.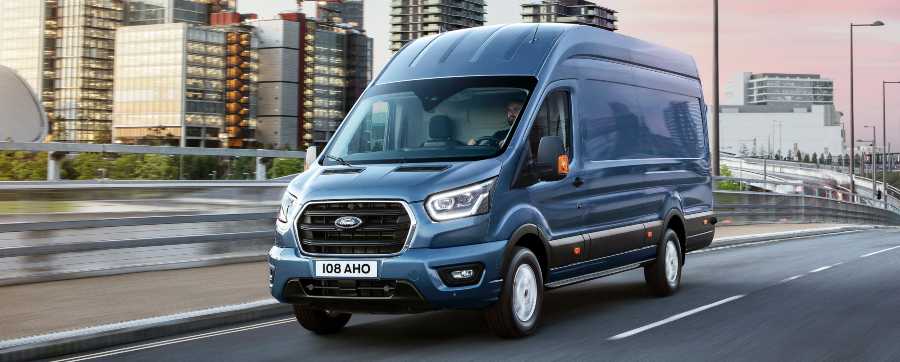 The payload on the longest wheelbase Transit chassis is just over 2 tonnes, at 2,077kg, which is enough for many, if not all, standard scaffolding jobs.

Volkswagen Transporter T6 LWB
We would always recommend you put together a list of the most important requirements you have for your van, whether it's payload or load space, as this will make it much easier to determine which models are best when it comes to your individual business needs.
If you have a business that works with construction companies and also takes on smaller jobs then the Volkswagen Transporter T6 is a van that should be at the top of your list. It's economical thanks to Bluemotion technology that can help you make a 15% fuel saving.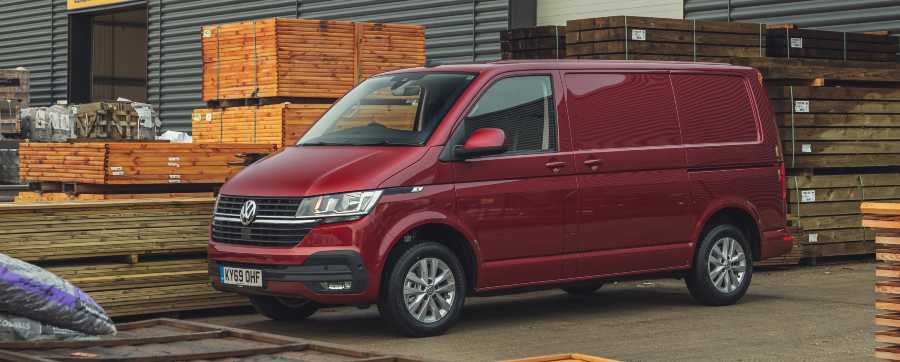 With straight sidewalls, your equipment and materials can be protected from damage. The payload and load length of the Transporter T6 depends on which trim you choose, however, the payload is between 713 and 1,309kg and load length ranges between 2.5 and 2.9 metres with a standard load width of 1.7 metres, which is easily wide enough to load and unload a beautiful claw-foot tub or stunning handbuilt kitchen cabinets.

As you can see, there are a lot of options when looking for the best work van for your business, no matter your needs. There are several things we would recommend you do before you start your search, including making a list of the type of jobs you carry out as a business, this will help identify the sort of van that best suits your needs.
All of the vans we have mentioned have qualities that make them great vehicles with payload and load space that will meet your needs, depending on your individual business requirements.
With over 20 years of experience helping businesses to find their perfect van, OSV can help you find the right vehicle to lease that will meet your needs.

Fed up with looking for your next vehicle?
Need advice from an experienced Vehicle Specialist on what vehicle is right for you?
Book your FREE consultation now