The (plug-) ins and outs of electric cars
What are the best electric cars?
What electric cars are available in the UK?
What is the best value electric car?
Is it worth buying an electric car?
Have you ever thought "I might just go electric when I buy my next car"? Or perhaps your last car was a hybrid and this time you want to do even more for the environment and go completely electric.
Well, it seems that the last few years have been very kind to you if you're looking to upgrade to an electric vehicle. A number of manufacturers have announced improvements to existing models and others releasing information on new models that will be available throughout 2021.
Many manufacturers had previously announced that there would be changes to existing models and new launches in 2020, however, the situation the world found itself in during 2020 necessitated an unavoidable amendment to those plans.
Among those companies that have announced the release of a new EV in 2021 are BMW, Audi, Nissan, Porsche, SEAT, Tesla, Skoda and several more.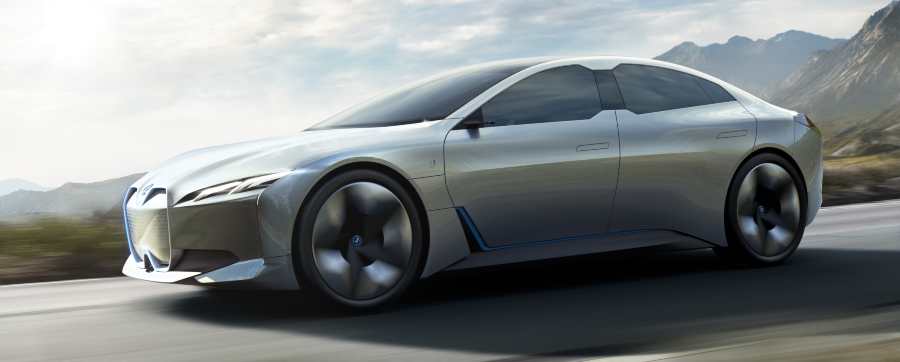 In 2020 the BMW i4 was seen out on a number of test drives and the manufacturer announced that their latest electric vehicle would be added to the line up in 2021, the i4 is due to go into production in November 2021.
Audi, which currently has two electric vehicles in their line-up, the e-Tron and the e-Tron Sportback, has announced three new additions to their e-Tron range in the form of the e-Tron GT (which Tony Stark drove in Avengers Endgame) and two SUVs the Q2 e-Tron and Q4 e-Tron.
There was quite a lot of excitement when Nissan announced, via a video conference that they had designed a new electric crossover with modern styling. The Ariya has an anticipated range of 233 miles and is due to be available in the latter part of 2021.
It's been a busy few years for Tesla, the Model 3 has proved incredibly popular as an affordable electric saloon that can do over 260 miles to the charge. However, 2021 is going to be another busy one if all the releases go to schedule (and we know from past experience how that doesn't always prove to be the case. Tesla announced that in 2021 that the Cybertruck, Model Y and the many times delayed Roadster will all be rolling off the production line!
If you're looking for something just a little bit sporty (or more than a little sporty) and you have a generous budget, then it's worth having a look at the Lotus Evija. Announced in 2019 and initially set for launch in 2020 (but delayed for obvious reasons), the Evija is British company Lotus's first foray into electric vehicles. Only 130 of these stylish 2 door coupes will be produced, with a range of 250 miles.
Whatever you're looking for, you can purchase your electric vehicle, or lease – a great way to keep up with the latest technology.
Though many still have a concern about the number of miles that a vehicle can do – also known as range anxiety – there are many advantages that need to be taken into account when considering an electric vehicle. There's also the convenience and ease of charging.
What were the best electric cars in 2019/20?
If you were looking for an electric vehicle in 2019, it was quite a good year. Whether you were looking for a stylish luxury car like the long-awaited Audi e-Tron, and the Kia Niro EV (who can forget those Robert DeNiro tv adverts?) there was a lot to look forward to and quite a number of vehicles to choose from.
Of course, 2020 was a little quieter due to the global pandemic, but it did herald the release of the incredibly popular and greatly hyped Volkswagen ID.3, the slightly delayed MINI Electric and the Polestar 2.
Other companies announced unavoidable delays in production of vehicles that were originally destined for release in 2020, such as Tesla's Cybertruck the Audi e-Tron GT and the BMW iX3, which was initially due to go into production in 2020 and has slipped into the third quarter of 2021.
Looking for a new electric vehicle but want to find out more? Sign up to our special offers newsletter to get new cars in your inbox
Across the whole of 2020, despite a drop in overall vehicle sales in the UK, the number of pure EVs sold rose by a staggering 186%. Almost 67,000 electric vehicles were sold in the UK.
The best-selling electric car in 2020 was the Tesla Model 3 which, in December, was the second best seller for the month (just below the incredibly popular Ford Fiesta).
Another best-selling electric vehicle was the recently released Volkswagen ID.3. The fact that within two weeks of the pre-registration list being opened the 30,000 spots were filled indicated that this would be a very popular vehicle upon release.
MG isn't the first manufacturer that many think of when looking for a new vehicle, however, the most recent addition to the company's range is the surprisingly well-performing MG ZS EV. A nice rugged-looking small SUV that drives smoothly with a range of 163 miles to a single charge.
What electric cars are available in the UK?
If you're looking for an electric car there are quite a few available in the UK for purchase, from city cars to a robust SUV. So, never think that deciding on electric means there is very little to choose from.
City cars
If you're looking for a car that's perfect for driving around the city, something economical and easy to park then there are quite a few to choose from, when looking at electric vehicles.
The VW e-Up is a practical little car, with seating for 4 and a real-world range of 74 miles.
The Mercedes-owned Smart marque has a nice range of city cars available. From the 2-seater coupe Smart EQ fortwo with a decent range of 99 miles on a single charge to the Smart EQ forfour that has (obviously) 4 seats and a range of 96 miles.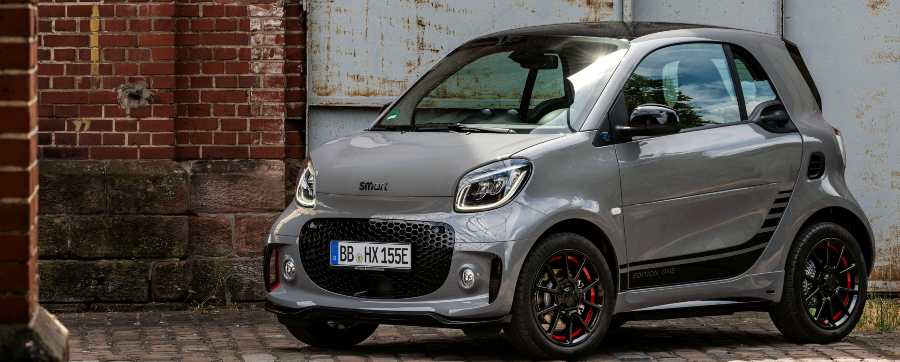 BMW's i3 is a little more expensive than the other supermini/city cars on the list but it also has a much higher range between charges of 223 miles.
The Renault Zoe has been around for a while, this supermini was first released for sale in 2012, since then it's had a few battery upgrades and this 5-door, 5-seat vehicle can go up to 250 miles before it needs recharging.
Electric cars for the family
If you need a car that was designed with a family in mind, with slightly better mileage to the charge, and room to fit your children, the dog and perhaps some groceries, then the electric vehicles available in the UK should make you happy.
If you're after less of a run-around and more of a family car, then the Hyundai Ioniq could be just what you're looking for. With room for a family of 5 and a range of 174-miles on a charge, it's ideal for the daily commute or school run and that massive weekly shop.
Probably one of the best known electric family cars on the market is the Nissan Leaf. With room for 5 and a hatchback, it's ideal for the small family. It has a generous range of 239 miles between charges and though it takes 9.5 hours to charge as standard, it also has a 30-minute rapid charge.
The Hyundai Kona is a small crossover that is ideal for the smaller family. The 5-door, 5-seat hatchback has a rapid charge and a generous 180 mile range.
Just like Hyundai, Kia has a few crossovers to choose from. First there is the e-Niro, with room for 5 and with a range of 282 miles between charges it's designed for the weekly commute, any errands you need to run and even the school run before you need to plug it in again.
If you love the familiar, then VW's popular ID.3 which harks back, just a little, to the Volkswagen Golf could be exactly what you're looking for. With a range of up to 263 miles depending on which of the current 7 trims available, this is a great car for the family, seating five comfortably.
If you are looking for even more room in the back, perhaps for a buggy or a wheelchair, then Nissan has something for you in the form of its e-NV200 Combi, this MPV has a versatile interior and can do up to 174 miles on a single charge. Perfect, if you're someone who packs the car full when you go out.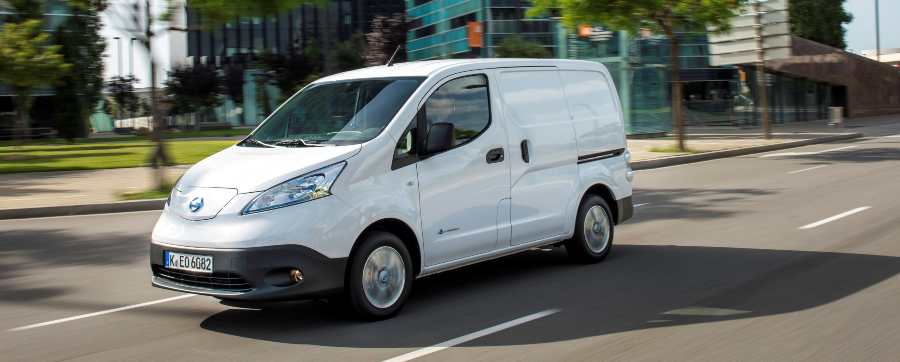 If it's style you're after, and cost isn't an issue, then there are a few sleek SUVs and saloons to choose from, starting with Jaguar's SUV, the I-PACE. With a massive range of 298 miles to the charge you won't need to plug this in every night and there is plenty of room for the average-sized family.
Audi's first e-Tron came out in 2018, and this SUV, like the I-PACE, has a generous range. Managing 259 miles before it requires another charge.
Tesla has been ahead of the game when it comes to their EV range for a long time, but other manufacturers are catching up, slowly but surely. In 2020, Tesla's Model 3 Saloon was the best selling EV on the market and it's great for the family, easily seating four comfortably, with room for five.
Earlier in the article we mentioned the Polestar 2, which started shipping towards the latter part of 2020. If you're looking for sleek, efficient, a range of around 233 miles and a vehicle that has achieved next-level connectivity thanks to a close tech relationship with Google then this is an electric car to be looking at.
Business vans
Surprisingly, there are a number of manufacturers who have been considering the business driver for quite a while. In 2020, Ford announced that they were looking to produce electric versions of their Transit range. Currently Hybrid versions of some are already available.
Other manufacturers have already beaten Ford to the punch when it comes to electric vans.
Mercedes, Nissan, Fiat, Peugeot and Volkswagen are among those who are already producing electric vans perfect for businesses transporting cargo within set areas.
Are you looking for a new electric van for your business? Add your details to the form below and our team will be in touch.
Is it worth buying an electric car?
The sort of car you buy is a very personal decision. Yes, the initial outlay can be higher than if you decided to purchase a petrol or diesel equivalent. However, long term there are considerable savings to be made.
There's a lot to consider, especially when you're looking at a hybrid or a new electric vehicle, especially if you are thinking long term.
Maintenance costs for electric cars are lower than for other fuels thanks to their dramatically reduced number of moving parts and it's estimated that an annual service should be around £300 cheaper than one for a regular car (though you will have to find a specialist dealer to get a service carried out).
As the technology behind the batteries in electric cars continues to improve, the savings will keep on rising. The biggest saving that you can have as the owner and driver of an EV is in the cost of charging. The average electric car costs £2 to charge for a 100-mile journey, while the equivalent in a petrol or diesel-powered vehicle is £12 (these prices depend greatly upon location).
Ultimately, by 2050 the UK Government aims to have the roads filled with nothing but zero-emission vehicles, so prices will drop as more and more companies produce a wider variety of electric cars. It's down to the individual whether they wish to be an early adopter or wait until the road ahead is clear and more vehicles are available. As with any purchase, the best vehicle for you is personal, requiring a balance between budget and requirements.
There are so many electric cars on the market and with more to come you won't be short of choice. This is a market with great potential for growth and the UK is looking to invest more in an electric car friendly infrastructure, improving charging facilities around the country. The future's bright, the future is very probably electric!
WANT TO TALK?
If you're looking for a new vehicle and would like to speak to one of our experienced vehicle specialists, fill in the form below, or call us now on 01903 538835.
Fed up with looking for your next vehicle?
Need advice from an experienced Vehicle Specialist on what vehicle is right for you?
Book your FREE consultation now