The best electric cars
If you're currently on the lookout for a new vehicle and have decided to go electric, then you're in luck. It seems like nearly every month one manufacturer or another is announcing the release date for a future vehicle. Right now we are going through a period of change in the motor industry and the development of new electric vehicles is at the forefront.
Once upon a time, it was the case that if you wanted an electric vehicle then there wasn't much to choose from. That's all changed and today, whether you're looking for a small and practical city car, a rugged SUV or a sleek saloon, there is something for everyone.
But, what's the best electric car?
Thinking about going electric but still want more information? We've put together an article that details all the ins and outs of electric cars to help you make the right choice for your needs.
What are the best electric cars?
As there are so many different types of vehicle to choose from now where previously only a few models were available, we will be looking at everything from the budget-friendly city cars right up to the more luxury saloons and sports cars. So, what are the best electric cars in each category?
Best practical electric vehicles
This category is probably one of the largest given that most vehicles could be considered practical. However, in this case, we're talking about the practical family vehicles that can seat between 4 and 5 people comfortably and range in price between £19,000 and £50,000.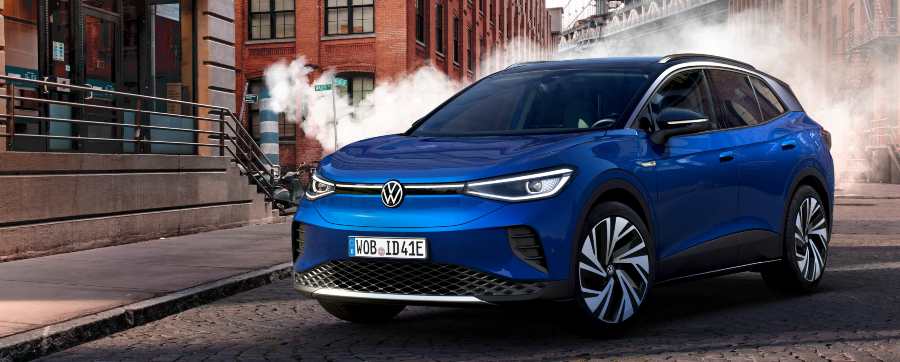 As you can see, the electric vehicles on this list vary quite a lot, but they are considered among the best electric cars, including the highly anticipated Volkswagen ID.4 and the futuristic-looking BMW i4, both of which are due for release in 2021.
Looking for a practical and environmentally-friendly family car? Register your interest and one of our experienced vehicle specialists will call you.
Best electric SUVs
If you're looking for a great SUV but you've decided to move away from petrol and diesel then only a few years ago your options would have been incredibly limited, to nothing. However, now manufacturers are starting to look at the SUVs they have in their line-up. Right now, prices are at the slightly higher end of the scale, ranging between £28,000 and £103,000 (for the top of the range Tesla Model X Performance).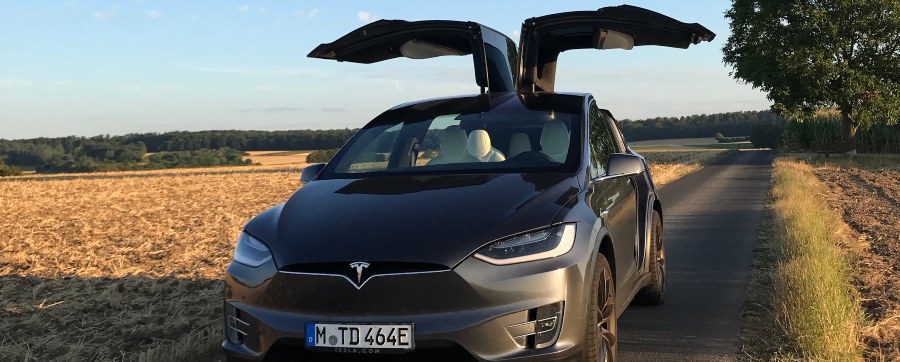 BMW and Ford are both launching the newest SUV/crossover models during 2021, and other manufacturers, such as Mercedes and Audi have announced that they are adding to their existing electric SUV ranges with the EQA and an e-Tron Q3 and Q5. Things are on the up and no doubt these will be among some of the best electric cars when it comes to range when they become available.
Thinking electric? Looking for an SUV? Register your interest and one of our experienced vehicle specialists will call you.
Best electric saloons and luxury cars
This could easily be two categories, but when looking at the luxury end of the market, saloons and sports cars (when you take the stunning, speedy and limited edition Lotus Evija out of the running) achieve similar mileage and the price ranges are comparable.
This is another category where new models are being added quite regularly, with the Maserati GranTurismo and long-awaited Audi e-Tron GT both due for release during 2021.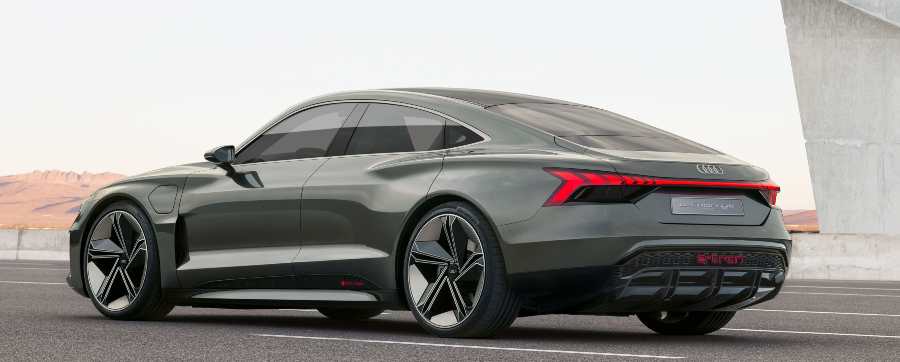 Of course, this wouldn't be a list of the best electric cars without a few mentions of Tesla, and the California-based company has three new vehicles due to go on sale in 2021 and 2022, the Model S Plaid, the Model Y and the oft-mentioned reboot of their launch model, the Roadster.
Want to go electric? Find out more about the electric saloons and sports cars available, request a callback from our expert team today.
What are the best electric cars for range?
Range varies so much in electric cars. As the technology develops further we'll see more vehicles with a higher mileage, but currently at the lower end of the range chart is the SMART EQ forfour with a range of 117 miles between charges with the Tesla Model S Long Range Plus at the top of the chart (currently) with 405.
In the real world, how far can you get in an electric car before you need to stop for a charge? Are they practical for everyday use? Which are the best electric cars when it comes to battery range?
Using the OSV offices in Worthing, West Sussex, BN13 3QZ as a starting point, we made use of the Google Maps functionality to find the quickest route north. It has to be noted that we are unable to take into account any heavy traffic that may be encountered during rush hour or on holiday weekends and also based the mileage travelled on a car driving at the recommended speed.
Tesla Model S Long Range Plus – 405 miles
When we first looked at range only 3 years ago, the Tesla Model S Standard was the best electric car for range. The Tesla Model S is still at the top of the charts, but now, thanks to several years of research and battery development, the newer Model S Long Range Plus, can get all the way to Cornhill-on-Tweed, a small village in Northumberland, just 50 miles from Edinburgh.
Volkswagen ID.3 – 336 miles
Relatively new to the market, when it was first announced in 2019 it was immediately added to the list of 'greatly-anticipated' cars that were coming to market. When the pre-ordering lists were opened 30,000 build slots were filled up within just 3 weeks. In its first month on sale it was quickly added to the UK best-seller list. So, where do the 336 miles that the top of the range ID.3 Tour can travel take you? If you travel 336 miles north from Worthing you will find yourself in a small town in County Durham called West Rainton.
Nissan Ariya – 310 miles
This car has yet to be released, however that doesn't mean it hasn't been tested and Nissan was very proud to be able to announce that its next electric vehicle (they do, afterall produce the popular Leaf) will be able to do up to 310 miles on a single charge (obviously, depending greatly on road condition, weather, speed and how often you're stuck in traffic). So, where can you go with 310 miles on the clock? With this type of range you can actually get to what is known as the jewel of North Yorkshire, a town called Richmond.
Audi e-Tron Sportback – 240 miles
The e-Tron Sportback is the second of Audi's electric range of vehicles and has a generous range of 240 miles between charges. If we were to travel straight up from Worthing for 240 miles we would find ourselves in Wakefield, West Yorkshire, a cathedral city comfortably placed on the eastern edge of the Pennines, so a nice place to have a weekend away.
Kia eNiro – 180 miles
The Kia eNiro has been so popular, that for a while it was almost impossible to find one whether you were looking to buy or lease. It's for this reason it appears on our list of the best electric cars. It doesn't have the greatest range – it's no Tesla – but even so, with the 180 mile range that you get from a fully-charged eNiro, you can easily drive to Nottingham to visit Robin Hood.
Mini Electric – 145 miles
This doesn't have the lowest range in our list of the best electric cars, in fact if you decide on a MINI then you can make the most of its really comfortable ride with ambient lighting and the silence of the cabin can help you sooth your toddler to sleep. Where can the MINI's 145 range get you if you're leaving from Worthing? You can make it all the way to a town called Lutterworth in Leicestershire.
What are the advantages of owning an electric car?
There are quite a few advantages to owning an electric car. These include:
Low running costs
Reduced carbon footprint
These are just two, but both are enough to encourage more research into the many benefits of driving an electric vehicle. If you would like to do more research, we have published an article all about the advantages and disadvantages of leasing or buying an electric vehicle.
The best electric cars
In this article we've looked at a number of different electric cars that are available on the UK market, as well as some that will be available in the coming months. Ultimately, the decision is a personal one that you will need to make for yourselves, but we hope that the information we have given you helps you to make the choice that suits your individual needs.
All electric cars have something to recommend them, whether it's their low running costs, the number of miles they can do on a single charge or the exterior and interior styling that is sleek, simple and in most cases incredibly futuristic.
We've introduced you to the best electric cars on the market, now you need to find the best electric car for you.
LOOKING FOR AN ELECTRIC VEHICLE?
Get in touch with us and we can help you get behind the wheel of your new electric car. Fill in the form below or call us on 01903 538835.
Fed up with looking for your next vehicle?
Need advice from an experienced Vehicle Specialist on what vehicle is right for you?
Book your FREE consultation now