Charging an electric car
One thing that many people say as part of their argument against electric vehicles is 'but it takes ages to get them charged, I only have to stand at a petrol pump for a few minutes'. And while this statement is absolutely true, unless you somehow manage to persuade the local council that there is no fire risk associated with installing a petrol pump on your drive, you won't have the luxury of filling up your tank at home!
Electric vehicle charging
When it comes to charging your electric vehicle you have two options, charging at home or using a public charging point that is part of a network.
Charging an electric car at home
Unless your job is actually working at night, chances are your car will be parked outside your house from the time you get home from work until the next morning. So, many drivers of an electric car rely on home charging to ensure that their battery has full range when they need it.
As well as being incredibly convenient (if you have the option of parking on a driveway, in a garage with access to a wall box) it can also be the cheapest time to recharge your vehicle – depending, of course, on your electricity tariff.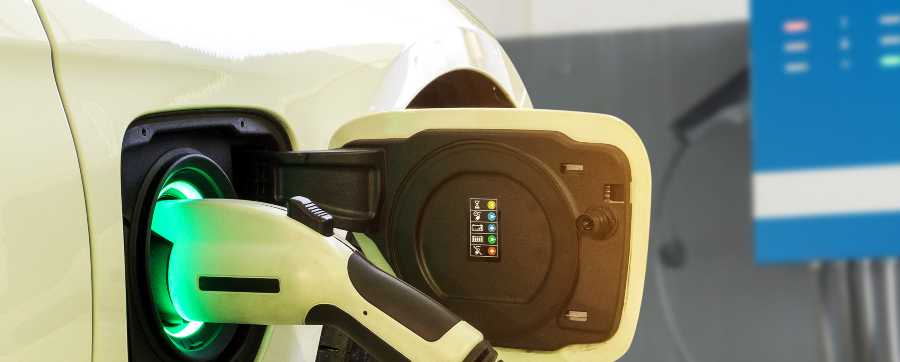 In an effort to encourage more people to turn to electric vehicles over the coming years, the UK government has introduced a grant scheme called the Electric Vehicle Homecharge Scheme, or EVHS, which covers a proportion (up to £350) of the costs of having a wall box fitted at your home.
The cost to charge your vehicle will depend on several things from the tariff you are on to the number of hours your car requires to charge. We have put together a really handy document that contains information on the charging times and range of electric vehicles in the UK. To download it fill in the form below.
Charging an electric car at a public charging point
Though the vast majority of people charge their electric vehicles either at home or work, public charging stations are invaluable, especially if you're on a long drive and need a top-up.
There are multiple networks around the country, including Tesla's own Supercharger network. Some networks are national, while others are regional.
Most networks offer three different types of charging and the ones you are able to use will depend on the model of vehicle you have and the fittings you have.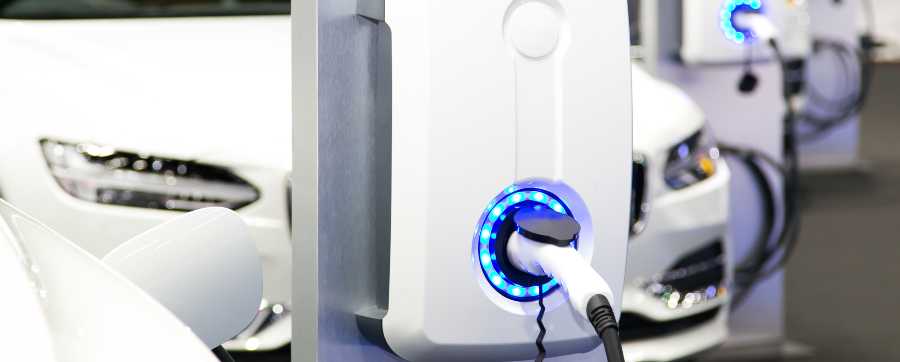 Slow charging
Charging units for slow charging are untethered, which means that you will require a cable to connect to the charging point. This charging type is the same as the one you will have available at home, between 3kW and 6kW.
Depending on the type of charging unit you are using (plus the vehicle being charged), getting to a full charge on a slow charging point will take between 6-12 hours.
Fast charging
When it comes to the Fast Charging points there are three different connectors, the first one is 7kW, the second is 22kW and if you are eligible to use the Tesla Destination network then you will have access to the 11kW charging points.
The Tesla fast-charging point has a cable fitted and it's only possible to use with a model in the Tesla range. However, most commonly, you will find that the 7kW and 22kW charging points are untethered so you will need to use your own cable.
Charging times vary depending on the vehicle and the unit you are plugged into, but a 7kW can recharge an EV with a 40kWh battery in around 4-6 hours. A 22kW charger can recharge the same vehicle in between 1 and 2 hours.
This type of charger is most commonly found in car parks, supermarkets or sports centres. Somewhere you're likely to be leaving your car for at least an hour while you go to the gym, cinema or grocery shopping.
Rapid charging
Unlike slow and fast charging points, rapid charging stations are always tethered, this is for two reasons, to ensure that only vehicles with the right connectors can be charged using them and also for convenience.
There are 5 different connector types at rapid charging stations with 3 different charging speeds.
The lowest speed you are likely to find at a rapid charging station is 43kW, this is an AC charger and can charge your vehicle from 20%-80% in 20-40 minutes. The 50kW charger is AC and can get your battery from 20%-80% in 20-60 minutes, depending on your vehicle. The 50kW charger is the one you will most commonly find at rapid charging stations. The last rapid charger type is 100kW+, this is also known as an ultra-rapid charger and can be anything from 100kW to 150kW. Charging time when you're connected to one of these is between 20-40 minutes.
It's important to know that even if your electric vehicle can only accept a maximum charge of 50kW you can still connect it to an ultra-rapid charging point as the power will be restricted to whatever your vehicle can deal with. This means that if you arrive at a rapid charging point and only the highest-powered charger is available, it's not going to cause issues with your vehicle.
Want to know more about electric cars? We've put together an article that has all the information you could need about electric vehicles in the UK
Electric car chargers
In the UK there are an estimated 40 manufacturers that produce charging units suitable for fitting in the home. Most units are wall-mounted and come with either a Type 1 or a Type 2 cable that's tethered and can be plugged straight into the car.
Most of these manufacturers provide their customers with two different power options, 3kW or 7kW. Obviously, the 7kW, which can charge a Nissan Leaf (for example) from 0-100% in approximately 6-hours is more expensive, but if you're leaving your vehicle overnight in the garage or on the drive then the 12-13 hours you would need to charge the Leaf from 0-100% on the 3kW charger isn't too bad.
The Government grant for a home charger will cover up to 75% of the cost of purchasing a charger and having it installed. Prices for the chargers vary and depend (obviously) on whether you have decided to purchase a 3kW or 7kW unit. Prices for a 3kW charger start at around £250 and go up to £500, while the price for a 7kW unit will range from £450 – £800.
It's also worth remembering that some manufacturers will offer a wall-box and installation as a perk for purchasing an electric vehicle.
Where can I charge my electric car for free?
There are a few networks around the country that offer some free charging points for charging an electric car, the most commonly found network in the UK happens to be Pod Point.
Pod Point's purpose is to ensure that there are electric charging points at all places where people park for any considerable length of time such as supermarkets and leisure centres. Most of their charging points are completely free to use and can be found currently outside Tesco and Lidl as well as other big-brand locations.
As with other networks, there is an app to download which will not only enable you to see the chargers available at your chosen destination but also where the next nearest location is. You can also use the app to book time at the charger.
If you've just driven to a hotel, whether for a business meeting or a meal (or an overnight stay) then this is another place where a network, in this case, Zero Carbon World, has started to set up free charging points. While some points will charge you for use and that charge will depend on who is the charging point owner, other destinations have been set aside as free for customers of the hotels where they are parked.
If you're searching for somewhere to charge your vehicle, the apps for these charging points can help, but if you're somewhere unfamiliar then an app like Zap-Map is comprehensive and offers information on the status of the various charging points in locations near to where you are.
LOOKING FOR AN ELECTRIC CAR?
Contact our team of vehicle experts by filling in the form below, or call us on 01903 538835.
Fed up with looking for your next vehicle?
Need advice from an experienced Vehicle Specialist on what vehicle is right for you?
Book your FREE consultation now