What is an electric car lease?
What is an electric car lease?
Why should you lease an electric car?
What are the advantages of an electric car lease?
Why does it seem as though more and more manufacturers are now promoting the new electric cars in their line-up? With the government having announced two electric vehicle strategies to take place by 2050, carmakers have realised that they are reaching a point, globally, where the technology they have been developing (and improving) over the last few decades, needs to become more affordable and accessible.
And that's where an electric car lease comes in.
What is an electric car lease?
The short answer is that it is exactly the same as a lease for a petrol or diesel car. The long answer is that it is a lower-cost way for you to get behind the wheel of an electric vehicle.
As with other vehicle leasing plans, depending on your situation – whether you are leasing through your business or as an individual – electric vehicles are available on Business or Personal Contract Hire agreements. These can be between 1 and 4 years and have a varying range of mileage allowances.
They are also available under a Business or Personal Contract Purchase agreement which is between 2 to 4 years and gives you the option to purchase or return the vehicle at the end of the agreement. Have some money burning a hole in your wallet (or more likely in your bank account) and you know that you are going to love this vehicle and want to keep it at the end of the initial agreement then you have the option of purchasing your electric vehicle outright with cash, or alternatively, spread the cost with Hire Purchase. There's also the option of a Finance Lease if you're a business owner who would like a little flexibility when you get your new electric vehicle – perhaps a new van (or vans) for your fleet.
Want to find out more about electric vehicles? Read our article, The (plug-) ins and outs of electric cars.
Why should you lease an electric car?
Electric cars represent the future of motoring. The electric vehicle market is growing every year, in 2020 over 164,000 new electric cars were registered to drive on UK roads and many of those will have been leased.
There are many reasons why choosing to lease an electric car is a great decision when you're looking to get a new vehicle.
The initial outlay for an electric vehicle (EV) due to the current higher cost of producing them versus the traditional petrol and diesel vehicles is higher. However, when you lease an electric vehicle you are able to avoid the higher price tag, instead, you will be making an initial payment and lower monthly instalments for the duration of your agreement.
One of the best things about a lease is the fact that you can both try and enjoy these brand new innovations and when, in two years, some newer technology comes out, your agreement will be close to an end and you can try something else.
What's the cheapest electric car lease?
As car lease prices change every day the answer today will likely be different to the answer we give tomorrow. As more electric vehicles hit the market, more offers will appear. There are currently a large number of vehicles available for lease and purchase in the UK, and whether you're looking for an electric, petrol or diesel car, the best way to ensure you hear about them is to sign up to our mailing list, we send out regular emails containing the best and latest offers we have available.
There is an electric vehicle available for every budget and every need. Whether you're looking for a small city car that is perfect for the daily commute into the office and has to be easy to fit in a parking spot in an area with limited spaces or a family car that's great for taking the whole family out on a day trip. Or perhaps you're looking for something a bit sporty, with sleek lines and enough storage space in the boot for a romantic getaway.
Here are a few of the electric cars available for lease right now in the UK.
City car – BMW i3
The BMW i3 first appeared on the market in 2013. A high-roofed hatchback, it's rear-wheel drive and while it's compact and practical, it also has 5 doors which make it a great car for a small family.
With a range of between 170-190 miles depending on the model you choose, this vehicle is perfect for you if you're someone who uses your vehicle for everyday tasks like the grocery shop, school run and daily commute to the office. It is also a very smart looking addition to the BMW range and was the manufacturer's first foray into electric vehicles.
Prices for the BMW i3 start from £39,690 to buy.
Saloon – Tesla Model 3
There are so many options open to you if you're looking for a saloon but as the most popular electric car currently on the market, this was the one we decided to go with.
Not only is the Tesla Model 3 nice to look at, closer in appearance to a petrol or diesel car (and we all know that familiarity is comforting) than some of the electric cars that preceded it, it also has a great mileage range before it needs charging again. There are three different models available in the UK, the Standard Range Plus, the Long Range, and the Performance. If you're looking for a car with generous mileage then you can't go too far wrong with the Tesla Model 3 with a range of between 278 and 360 miles per charge.
If you would like to find out more about the Tesla Model 3, including its reliability and safety, we have put together a detailed document for you to review.
Prices start from £40,490.
Want to find out more about the safety and reliability of the Tesla Model 3? Fill in the form below to download information about the Tesla Model 3.
Family hatchback – Volkswagen ID.3
When it was first announced in 2019, the ID.3 was immediately top of everyone's list. A five-door, five-seat hatchback that comes in seven different trims, a range of 258-337 miles depending on the one you choose.
Granted, this model looks incredibly similar to a Volkswagen Golf, but why mess with something they know full-well works? The Volkswagen Golf is a car that everyone is familiar with and though the design has changed somewhat over the last half a century, it's still a vehicle that people enjoy.
The ID.3 broke some impressive records when, within just 2 weeks of the reservation list opening, almost 30,000 people had registered their interest. In the latter part of 2020, the first ID.3 models were delivered to those who had pre-ordered.
Many reviewers have said that the model itself is not exactly innovative, however, with generous mileage, quick charging available (up to 100kW at public charge points) and a reasonable pricetag, this is not one to ignore.
With a starting price of £31,670, this is an affordable family car that just happens to be electric.
SUV – Volvo XC40 Recharge
The Volvo range of SUVs is impressive, from the compact XC40 to the large family XC90. So, the fact that Volvo has introduced an all-electric vehicle to its range will be welcome news to anyone who is a fan of the manufacturer.
Available in the UK from early 2021, the XC40 Recharge is Volvo's first pure electric vehicle and has been marketed to buyers as an alternative to the Jaguar i-Pace, Tesla Model Y and the Hyundai Kona Electric, all of which are very popular with people seeking a great electric SUV with good range.
The XC40 Recharge can travel a pretty impressive 249 miles on a single charge and using a domestic wall-charger will take 8 hours to recharge from empty.
Prices for the XC40 start from £53,155.
Want to find out the range and charging times of electric vehicles available in the UK? Download our latest data for more information.
What are the advantages of an electric car lease?
As we've already mentioned above, one of the biggest advantages of an electric car lease is the fact that you can try the new technology and after a couple of years you can upgrade to a new vehicle with even more up-to-date features.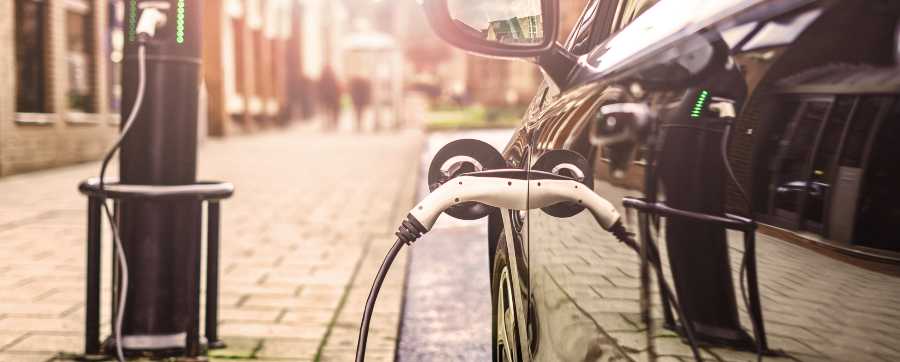 Another advantage of leasing is that if you have any concerns about maintenance, you can, for an additional sum in your monthly payments, eliminate the worry by including a maintenance agreement in your contract. Also, another advantage of having an electric vehicle is that there are fewer working parts to go wrong.
If you're looking to get a new vehicle and have been considering going electric, for your wallet and the environment, then it's worth getting in touch with us to talk about a lease.
WANT A NEW ELECTRIC VEHICLE?
Contact us by filling in the form below, or call us on 01903 538835.
Fed up with looking for your next vehicle?
Need advice from an experienced Vehicle Specialist on what vehicle is right for you?
Book your FREE consultation now