Should I get a Tesla Model 3?
What are the advantages of a Tesla Model 3?
What are the disadvantages of a Tesla Model 3?
How reliable is the Tesla Model 3?
Should I get a Tesla Model 3?
The Tesla brand has become synonymous with electric vehicles, though the list of models is currently limited to 3 (that spell out S3X – something you expect from Elon Musk if you've ever read his Twitter account), with a fourth due for release sometime in 2021 (the Model Y).
The Tesla Model 3 is, as the name would suggest, the manufacturer's third-generation vehicle. A four-door saloon that comes in three different configurations that all offer different benefits to the driver.
So, which version of the Model 3 is best for you and what benefits does the popular electric vehicle offer?
What are the advantages of a Tesla Model 3?
The Model 3 Standard Range Plus is the entry-level model. A rear-wheel-drive, 4-door saloon with a streamlined and spacious interior that provides comfort for up to four adults.
As the entry-level model, it also costs the least out of the three models in the range. The Model 3 Standard Range Plus has an On the Road (OTR) price of £43,490.
As with most vehicles, Tesla offers some extras to customise your chosen vehicle, though the extras are limited:
Tesla tow hitch – can tow up to 910kgs – cost £1,000
Autopilot – previously not available in the UK – cost £6,800
The Tesla Model 3 Long Range is the second-level model. Like the top-of-the-range Performance model (costing £56,490), it is Dual Motor All-Wheel Drive – meaning that it was designed for durability and minimal maintenance. Despite costing less than the Performance Model, its range of 348 miles to the charge is actually higher, meaning that it is better value unless you're looking for a faster top speed or a better acceleration time.
Range
The Tesla Model 3 Standard Range Plus has a WLTP-confirmed (Worldwide Harmonised Light Vehicle Test Procedure) range of up to 254 miles per charge. Though this doesn't sound like much when compared to the 670 miles a BMW 5-series can do on a full tank of petrol, 254 miles is enough to complete five days of local commuting (research suggests that a local commute is an average of 40 miles per day) plus run some errands before it was necessary to plug the vehicle in for a full recharge. The battery range is also large enough that you could safely drive from Brighton to Yorkshire (221 miles) with a small buffer.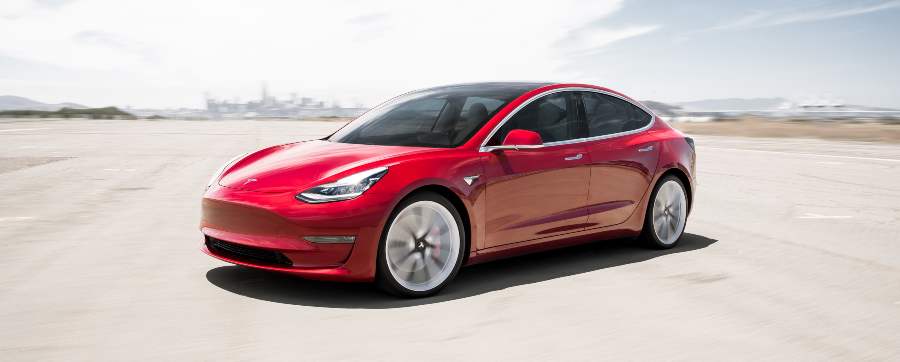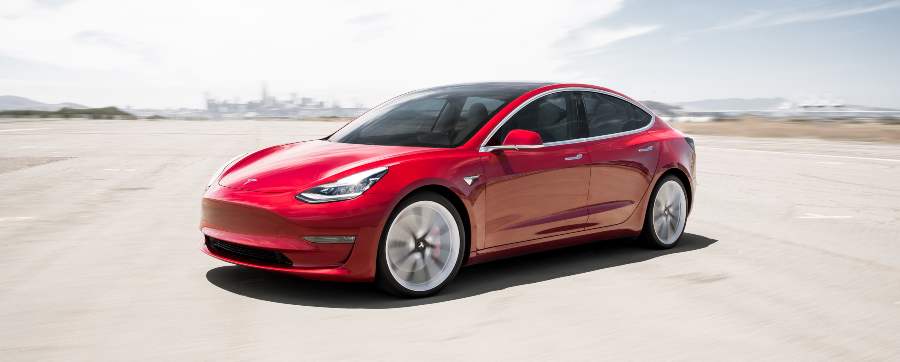 The bigger brother of the Standard Range Plus, the Long Range, has a WLTP-confirmed range of up to 348 miles per charge. This range is long enough that you could drive from Brighton to Carlisle on a single charge (if your battery was at 100% at the start of your journey). Though it's not quite enough to travel a 40-mile daily commute for two weeks, it does provide you with enough range to enable you to commute daily for a week, run errands (such as shopping and the school run) plus a leisurely drive on the weekend before it's necessary to plug the car in for a full charge.
Running Costs
When thinking about purchasing, leasing or hiring a new vehicle, something that is at the top of the list of considerations, after the initial outlay, is the cost of maintaining and running the car.
Though both the Standard Range Plus and Long Range models have an initial purchase price of over £40,000, additional costs for running both Tesla Model 3 saloons are minimal.
In order to provide a more accurate picture of the possible savings that can be made by choosing the Tesla Model 3 rather than a petrol alternative, we have put together a table that details the estimated cost of fuel, plus the cost of the vehicle and the first-year Vehicle Excise Duty payments for similarly priced saloons from other manufacturers available in the UK.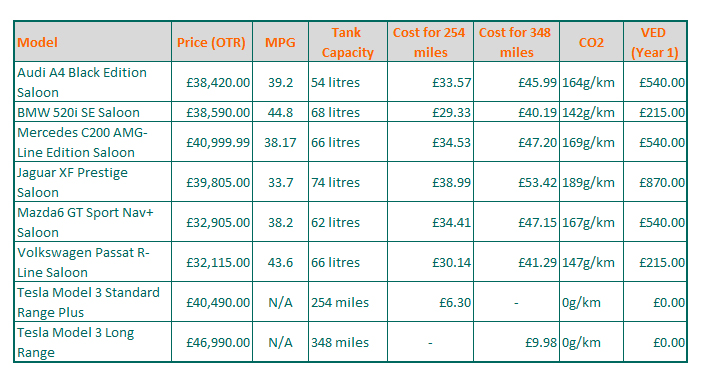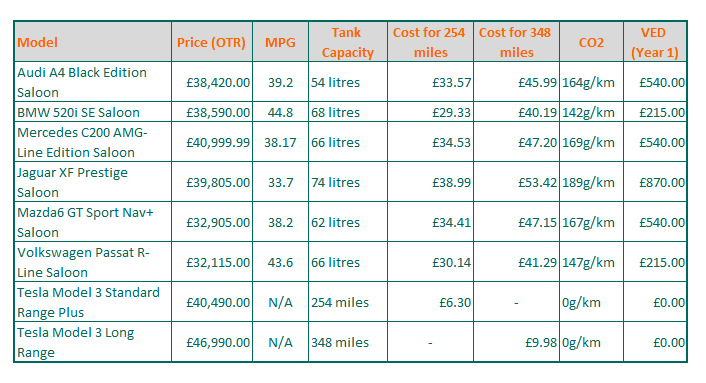 As you can see from the above table, though the initial outlay for the Tesla is higher than similar petrol models, the running costs are much lower.
The price of charging the Tesla Model 3 Long Range from 0-100% (almost 350 miles) is just under £10, while the cost of filling a petrol tank to travel the same distance is between four and five times that cost.
For the same amount that you would spend on petrol to travel 348 miles, you could charge the Tesla four times, giving you a total travel distance of almost 1,400 miles (a distance that would cost between £160 and £215 to travel in a petrol car).
As well as the above cost-saving benefits, though Tesla is considered a luxury car (with a cost of over £40,000 OTR), it is exempt from the Luxury Vehicle Tax. This tax that is paid for annually for five years after the first year of vehicle ownership is £475 per year.
As an additional bonus, if you are looking for a company car, then getting a Tesla would mean that for 2020/21 you would not be liable for company car tax.
Safety
When Elon Musk first unveiled the Model 3, he made sure to mention (using video as backup) how safety had been a focus when the company had come up with the design for this new family vehicle. No one is going to look at a vehicle with a low safety rating and decide it's the best car for their family when they can select something better.
Not long after the first Model 3 was on UK roads, EuroNCAP released the results of its safety tests on the vehicle. The tests showed that not only had the saloon scored 5-stars in the safety tests but that safety levels for adults and children were incredibly high (at 96% and 86% respectively). The Tesla Model 3 also earned a score of 94% for Safety Assist technology including Lane Support, Speed Assistance and Auto-Emergency Braking.
The video that EuroNCAP released on their YouTube channel has had over 1 million views and shows how impressive and safe the vehicle is during multiple impacts.
Fun
Okay, so it's not exactly an advantage in the traditional sense, but when talking about Tesla we really do have to mention that it's the sort of vehicle that a gamer would design.
Every model comes with an interactive gaming system. The system doesn't add anything practical to the vehicle, in fact, it's more of a gimmick to appeal to grown-up gamers than anything else. However, some may find it a bit of a bonus that they can enjoy when they're in a car park or on their driveway.
Want to find out more about leasing a Tesla Model 3? Download our Ultimate Guide to Leasing.
What are the disadvantages of a Tesla Model 3?
We have talked at relative length about the advantages of the Tesla (or any other electric vehicle) when compared with petrol or diesel models. However, as with anything, there are disadvantages that also need to be considered.
Charging Time
When it comes down to it, charging an electric vehicle is never going to be as quick as filling it up with petrol or diesel.
Tesla models, including the Model 3, have a rather large battery – which is a good thing when you consider the range you can achieve. However, along with this large battery comes a rather long charge time.
While it takes between 5-10 minutes to fill up a petrol tank at the garage, it can take anywhere from 20 minutes to 33 hours, depending on the charging method being used.
Charging a Tesla Model 3 from 0% – 100% using different kW chargers


Charging a Tesla Model 3 from 20% – 80% using public charging points


Insurance Costs
Due to the fact that electric cars, like the Tesla Model 3, are built with more sophisticated technology than their petrol and diesel counterparts, they can prove to be more expensive to repair. This means that they tend to be in a higher insurance group.
However, the good news for anyone considering an electric vehicle is that insurance companies are finally coming to realise that cars like the Tesla Model 3 and Nissan Leaf aren't just a temporary fad and they are starting to make insurance costs a little bit more competitive.
How reliable is the Tesla Model 3?
The Tesla Model 3 is still a relatively new vehicle on the UK market, and for that reason, reliability data about them is not very easy to come by. Information on long-term ownership is something that is not yet available, so reliability data is limited to vehicles less than three years old.
There's no denying that Tesla is innovative, a company that produces electric vehicles that are both appealing to look at and, thanks to larger batteries with generous range, also considered a practical alternative to petrol and diesel cars.
Tesla knows how to market its vehicles. Elon Musk is an enigmatic and skilled marketer with a very clever team behind him. The company builds anticipation for every single launch and manages to make a success out of something that others may consider a disaster (such as the broken window during the Cybertruck launch).
The concept of the Model 3 was unveiled in a 30-minute press conference by Elon Musk at the end of March 2016 and after the conference, there was a massive promotional push until the vehicles were finally available on the UK market over three years later, in June 2019.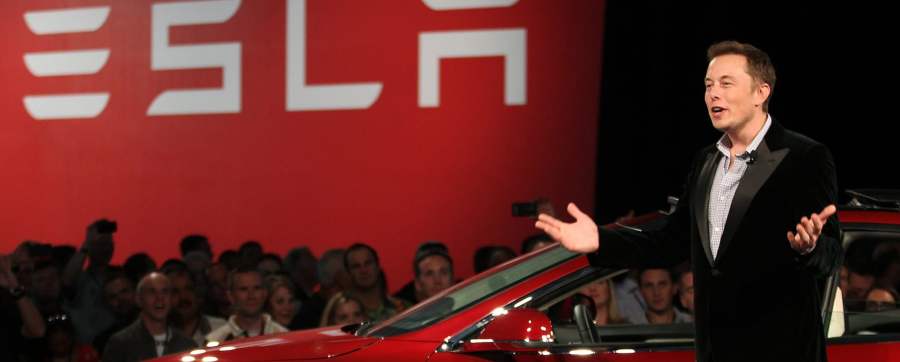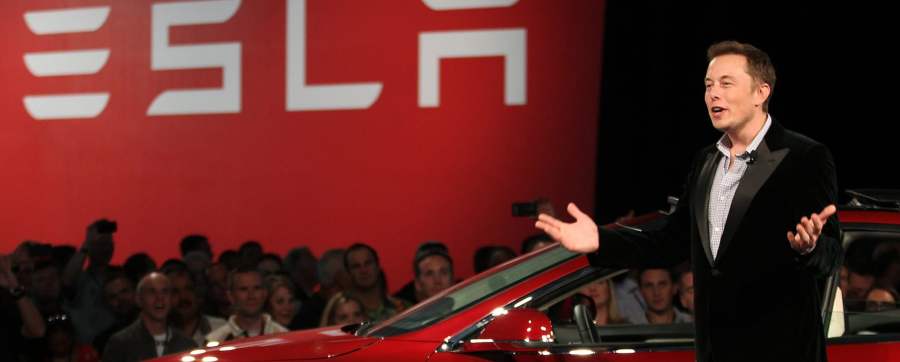 This method of promotion successfully built a loyal customer base and ensured that pre-orders for the Model 3 were over 400,000 globally (though a year after pre-orders opened over 63,000 had cancelled).
Is the Tesla Model 3 dependable?
Does the fact that the Tesla Model 3 is popular mean that it's reliable?
If you're thinking about buying a Tesla then the news is a bit mixed. As we have mentioned previously in this article, due to the amount of technology that is used in the vehicle, it can be rather costly to get some things fixed. In the latest reliability report from a UK consumer publication, Which? the feedback from owners was, for the most part, positive.
74% of Tesla Model 3 owners found that their year of driving the electric car was without fault, it was enjoyable and exactly as they expected.
Only 3% of owners who participated in the survey experienced a complete breakdown in their cars. Though this figure sounds incredibly low, the age of the vehicle (less than 12 months) is taken into consideration, so 3% is felt to be rather high. The issue that the 3% experienced when their vehicles broke down? An unfortunate malfunction with the electric charging system meant that these drivers were left with a vehicle they couldn't charge.
Some owners did report less serious issues, including problems with rainwater seals, exterior trim, paintwork damage and non-engine electrics.
When thinking about reliability, it's not only about what breaks down, it's also about the repairs. Due to the complexity of the Tesla system, the average time a Model 3 spent off the road was three and a half days.
So, what does this mean for Tesla reliability? The Model 3 is the most dependable Tesla on the UK market, having earned 3 stars in the Which? reliability report. Though this is an average rating, the other two Tesla vehicles available, the Model S and Model X, were both awarded a pitiful and disappointing 1 star out of 5.
At present, there are 19,500 Tesla Model 3s on UK roads. There is no doubt that this will increase over the next 12 months. As well as providing a clearer and more accurate picture of reliability, we will have access to more data from consumer reports and warranty companies. At present the amount of information is sparse, so information on reliability is being gleaned from a small test group.
Should I get a Tesla Model 3?
The Tesla Model 3 is an electric car with a lot to recommend it:
It's spacious, with plenty of leg-room for taller passengers in the back
The large battery means that anyone suffering from range anxiety will have much less to be anxious about when contemplating a longer journey
It has a EuroNCAP safety rating of 5-stars
Unlike older electric vehicles, it has the looks of a sleek saloon
Additional costs (VED, congestion charges, Company Car Tax) are incredibly low
The battery comes with an 8-year/100,000-mile warranty (research shows that the Tesla battery can retain 90% of its original range until it reaches 150,000 miles)
The Tesla Supercharger network – though you can use other chargers, there are currently 63 Tesla charging sites across the UK with over 500 chargers.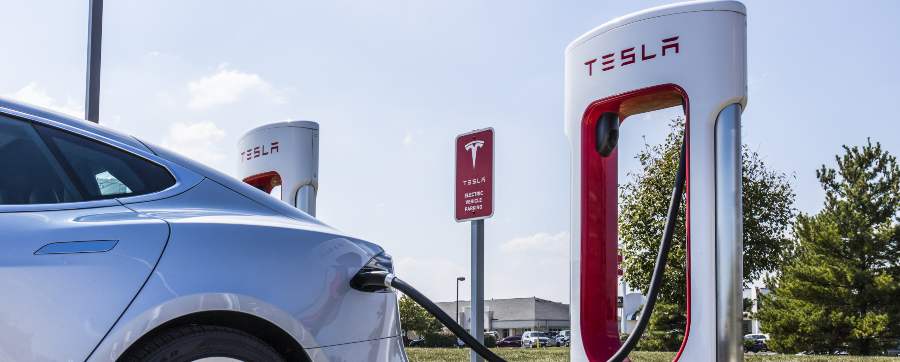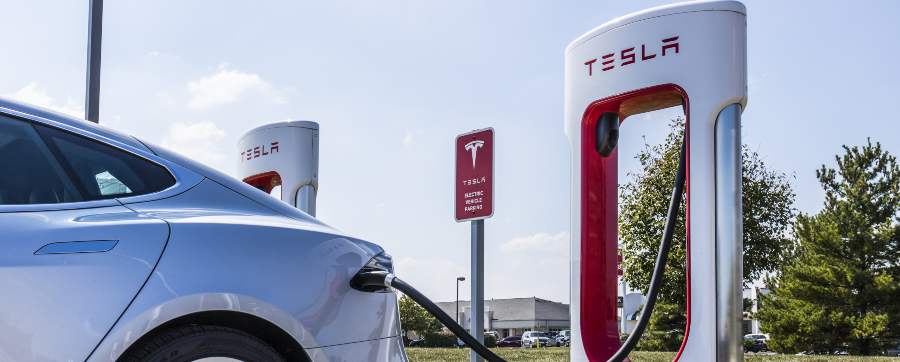 Ultimately, the decision is yours, but with so many benefits, the Tesla Model 3 is one of the most stylish, affordable and practical electric vehicles currently available on the UK market.
If you're still thinking and are curious to find out more about electric vehicles then we've put together an article that gives you more information about models on the market, their benefits and their history as well as why now is a good time to start thinking about going electric.
INTERESTED IN THE TESLA MODEL 3?
Contact one of our experienced Vehicle Specialists on
01903 538835

, or fill in the form below
Fed up with looking for your next vehicle?
Need advice from an experienced Vehicle Specialist on what vehicle is right for you?
Book your FREE consultation now