Audi e-tron Models: What trim level and engine should you get?
Decided that one of the Audi e-tron models are right for you, but stuck on what trim and engine to go for? Read this article to find out which model is best suited to your needs as we outline the features of each option.
With a long list of 42 different models available, you may be confused about what each one offers. After originally coming out in the UK in March 2019, the Audi e-tron Sportback now offers a variety of trims and engines, meaning there's no doubt that there's one to suit your needs. But with so many options available, which one should you go for? What does Quattro mean? And what does each trim offer?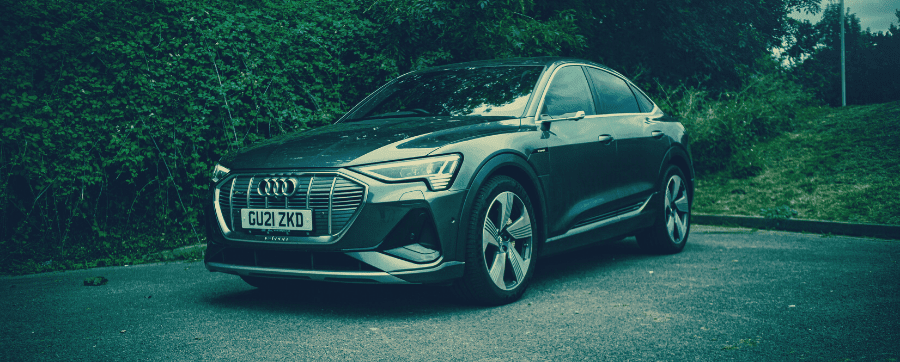 What engines do Audi e-Tron models come with?
50 Quattro
The Audi e-tron models can be configured with two different electric powertrains. The first powertrain is the 50 Quattro. This is Audi's way of saying all-wheel drive and this combines a 71-kilowatt-hour battery pack with numerous electric motors producing 309 brake horsepower and 540 Newton meters of torque. This powertrain reaches a top speed of 180 miles per hour and goes from 0 to 62 in an impressive 6.8-seconds so you won't have trouble overtaking traffic on a busy dual carriageway or motorway. The range is not so impressive as you get up to 190 miles with this particular variant, ideal for short commutes to work (20 to 30 miles a day) if you take advantage of those cheap overnight tariffs and plug it in when you get home.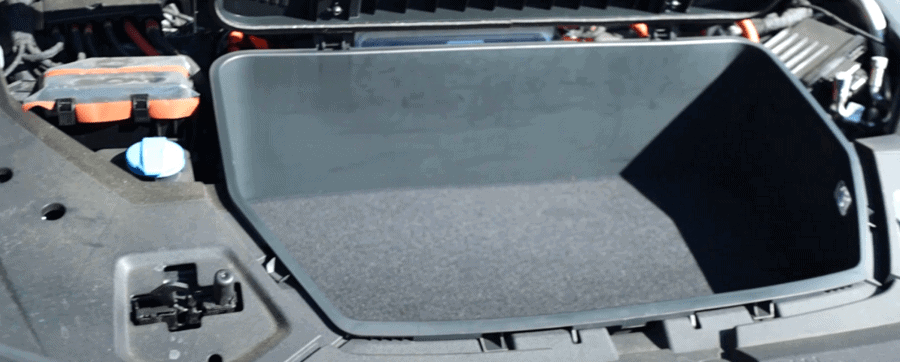 However, if your commute to work is slightly longer (40 to 50 miles a day) consider the variant up from this or just another electric vehicle entirely as it might not suit your needs. A 0 to 100% charge will take around 10 and a half hours using a 7kW wall box. This drops to nine hours when using an 11kW unit, while there is not that much of a saving, it is ideal for a quick top-up. On the bright side, it will do a 10 to 80 rapid charge in an impressive half an hour. This vehicle also had charging ports on either side for your convenience. However, the driver's side port is the only one that works for rapid charging.
If you're considering this as a company car, you can take advantage of some fantastic benefits as it emits zero emissions and that puts the car in the UK's 2021 one per cent benefit-in-kind tax bracket. This also means it's exempt from Clean Air Zone charges. This allows you to take advantage of some incredible Company Car Tax savings when acquiring this vehicle. If you'd like to find out a bit more about the benefits of switching to an electric vehicle, you can visit OSV's EV Hub or chat with our experienced team of vehicle specialists on 01903 538835.
55 Quattro
Next, is the 55 Quattro variant. This uses a 95-kilowatt-hour battery pack producing a maximum output of 402 brake horsepower and 561 Newton meters of torque. Its top speed has been slightly improved to 124 miles per hour and it can do 0 to 62 in just 6.6 seconds. The vehicle can go even faster, 5.7 seconds, when you slot it into Boost Mode. This isn't as quick as the Tesla Model X but it is some considerable power coming out of this car. The range has been significantly improved over the previous variant too, as it can do up to 247 miles on a single charge. Meaning, you won't have to worry about plugging this in as often. Charging times aren't as quick due to the larger battery so it will charge 0 to 100% in 14 hours using a 7kW wall box, however, DC charging is the same as it will do 10 to 80% in just half an hour.
S Quattro
If you want to eke out as much performance as possible out of the e-tron, then you need to consider the S variant which uses three electric motors combined with that same 95-kilowatt-hour battery to produce a maximum of 496 brake horsepower. Its top speed is the same but it can do 0 to 62 in a very impressive 4.5 seconds. You do lose a little bit of range as it can only do 225 miles on a single charge. This means you'll need to weigh up if you want more performance or more range. It's completely up to you. If you'd like to explore the powertrains in a bit more detail with a vehicle expert, they'd be happy to answer any questions that you have. So, get in touch with OSV on 01903 538 835 or click the link below to book a free consultation at a time that's convenient for you.

How much are Audi e-tron models and what are the different trims?
Audi e-tron Sportback Technik
Audi e-tron models come in 5 different trims, starting with the entry-level "Technik". It starts from £63,000 and comes with a wealth of standard equipment such as 20-inch design alloy wheels, LED headlights and air suspension as standard (which you'll notice when driving over pothole-plagued roads and humps and bumps). Inside the cabin, you would be receiving the 10.1-inch infotainment screen, the 12.4-inch screen behind the steering wheel plus the 10-speaker audio system and the deluxe two-zone climate controls. As a considerable number of features are included in this trim, we believe this is a great option if you're not interested in getting all the bells and whistles with your e-tron Sportback.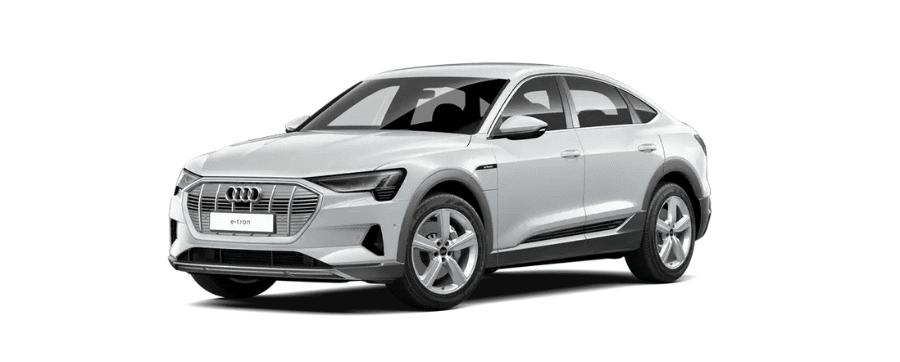 Audi e-tron Sportback Sport
Next up the ladder is the "Sport" trim which starts from £65,800. This trim adds a couple of extra bits and bobs, for example, the 20-inch alloys are now in a contrasting grey. Inside the cabin, the seats now have a sporty feel and are upholstered in Valcona leather which nicely complements the high-quality interior. You also get wireless phone charging, plus the rear passengers get a couple of extra USB ports in the back. If you're considering the Audi e-tron Sportback as a family car, these extra bits of tech will make it more suitable for longer journeys with a larger number of passengers as you won't have to worry about your phone running out of charge, though, you do need to weigh up if wireless phone charging is worth the extra £2,500 for this trim. We'll let you decide that one.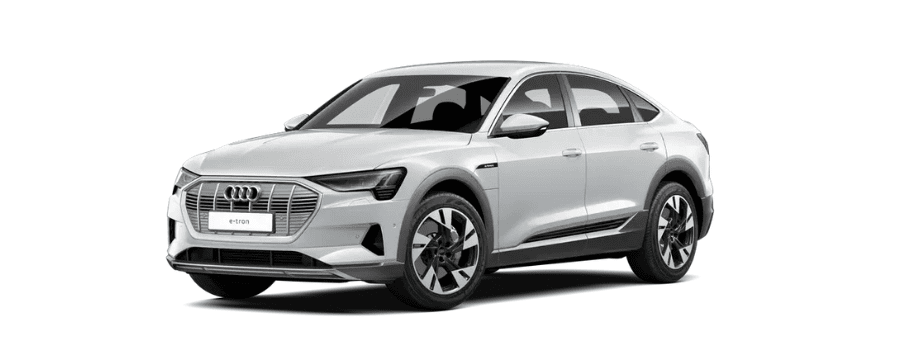 Audi e-tron Sportback S-Line
The "S line" trim is where things start to get more interesting. This starts from £69,900. When the e-tron Sportback launched, this was the base spec trim. This shows that Audi pushed this car to be positioned as a sporty alternative to the regular e-tron, however now it is the mid-level spec. if you want to eke out as much sportiness out of the e-tron then this is the one to go for. With this trim, you receive gorgeous 21-inch contrasting grey alloy wheels and digital matrix LED headlights with dynamic front and rear indicators. The intensity of the beam adapts on the fly to avoid dazzling other drivers. The multi-function steering wheel is also included in the front. You get rear privacy glass on the rear windows and you get an illuminated door seal so when you go to plug in your car, the e-tron symbol just projects onto the floor, while it looks gorgeous, it's not that necessary but it is still a lovely addition. If you want a sporty electric car, this is one of the Audi e-tron models you should consider.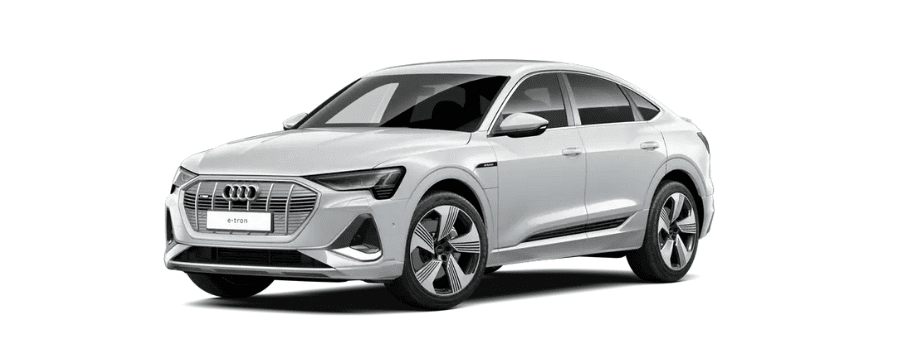 Audi e-tron Sportback Black Edition
If some of your favourite 80s bands include The Cure and The Sisters of Mercy, then you should consider the "Black Edition" trim, which starts from £71,000. With this, you receive 21-inch gloss Anthracite black Audi Sport alloy wheels which nicely complement the black styling pack which is used for the front grille, the window surrounds and the front and rear bumpers and you also get a flat-bottom steering wheel inside the cabin. If you love black cars as much as we do, then this is definitely the trim to go for.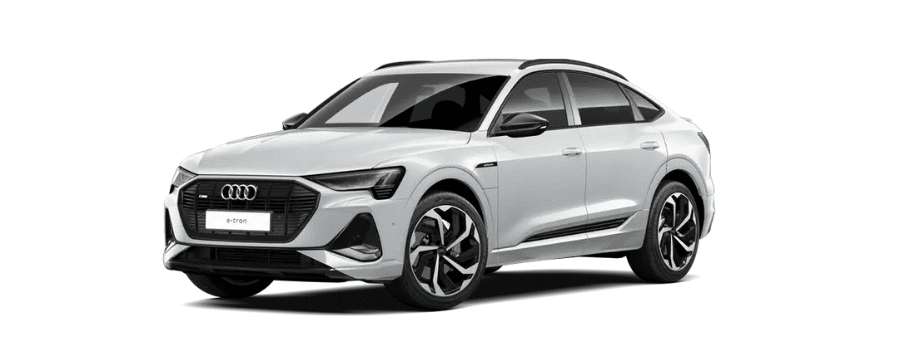 Audi e-tron Sportback Vorsprung
The top-spec trim that Audi e-tron models come in is "Vorsprung" which starts from £85,000. With this high-level trim, you receive 22-inch matte titanium alloy wheels, very sporty front seats with diamond stitching and the very immersive Bang & Olufsen sound system, perfect for any audiophiles out there. If you're a business owner and you're looking for a very professional and sleek vehicle that will impress new and existing clients at meetings then this is a brilliant option.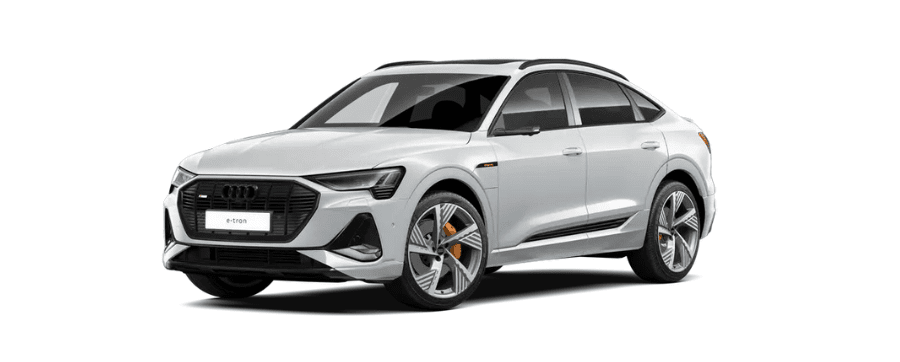 What are the next steps?
There are definitely pros and cons to each option, but hopefully, you now have a clearer understanding of what each engine and trim level offers. If you would like to learn more about what this vehicle offers, make sure to watch our full review below or check out our official Audi e-tron Sportback car review here.
So now you know what's available, why not start your journey with our team of Vehicle Specialists that can answer all of your questions and find you your perfect vehicle option. To get in contact with our Vehicle Specialists, all you have to do is call OSV on 01903 538835 or click the banner below to book your FREE consultation at a time that works for you.

Fed up with looking for your next vehicle?
Need advice from an experienced Vehicle Specialist on what vehicle is right for you?
Book your FREE consultation now