When you're looking at getting a new car, reliability is one of the most important things to consider. You don't want to be spending money on a car only for it to break down or provide endless amounts of problems for you to worry about.
The Range Rover Evoque has become a popular sight on British roads and has received rave reviews in terms of its economy, its interior and its considerable amount of equipment that comes with it. But, is it reliable?
We take a look at reviews and consumer surveys and compare the Evoque's reliability to its rivals.
Is the Range Rover Evoque reliable?
The Range Rover Evoque is a fairly new model, so in terms of long-term reliability, it's  too early to say. However, Parkers state that there has only been one DVLA recall, which is not at all unusual, and that electrical problems found in the previous Range Rovers have been resolved.
Though, Parkers have reported that there may be a chance of one or both of the fixings on the right-hand rear suspension may fracture when loading. This means that vehicle stability may be compromised.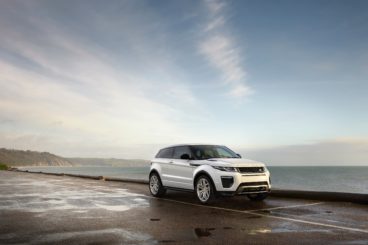 Which? have awarded the Evoque four stars out of five for reliability. This is based on the most recent Which? Car Survey and is considerably higher than the overall brand reliability for Land Rover, who have been graded a  below-average two stars. It reinforces Parkers belief that the Evoque will not suffer from electrical issues, but it has reported that some owners have had trouble with the transmission.
If we take a look at JD Power, the predicted reliability for the 2015 model is just two out of five, which is in line with the reliability rating for the 2012 Evoque. This means it is classed as "the rest" which is the lowest JD Power will rate a product. JD Power measures their reliability by looking at how many faults the car has suffered over the past year, models that score two out of five have scored just 20% out of 100%. These surveys are carried out by those who own the car.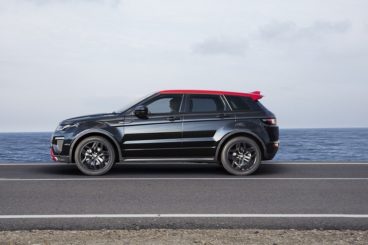 The predicted reliability of the Evoque may be based on the fact that Land Rovers themselves aren't the most reliable car. A study by What Car? Found that  71% of Range Rovers broke down after three years. So, Land Rover itself aren't top when it comes to reliability, which might be why the Evoque has scored negatively when it comes to predicted reliability.
So, the Evoque hasn't fared too well. While Parkers or Which? don't think that the electrical issues the previous Range Rover faced will be an issue, they have reported other faults that impact the car's reliability.
BUY, LEASE OR FINANCE A NEW RANGE ROVER EVOQUE
Low monthly payments.
Delivery to anywhere in the UK.
Range Rover Evoque vs. Audi Q5; Which is more reliable?
The Audi Q5 is a fast, powerful, and serious competitor against the Evoque. Audi has a reputation for their reliability and quality products, so we're sure the Q5 is no different. Parkers have reaffirmed this, and state that as the Q5 uses engines from existing cars along with the Quattro four-wheel drive system which has already been proven to be reliable.
JD Power has been pretty inconsistent with their rankings of the Q5. The  2015 and 2016 Q5's have been rated at "about average" for predicted reliability, whereas the 2014 Q5 has been rated just two out of five. On the other end of the spectrum, the 2013 Q5 has been rated as "better than most". Which is helpful.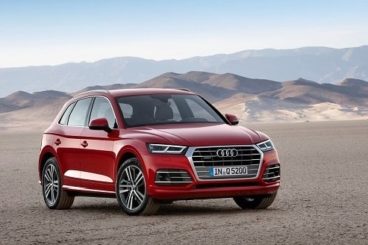 Which? Have rated the Q5 as average, and Car Buyer saw Audi earn 23rd place out of 32 when it came to their reliability survey. However, they have noted that Skoda came third. Why is this relevant? Well Skoda and Audis tend to share mechanical components, so whether this was instead down to customer satisfaction is up for debate.
But, the Q5 has performed better than the Evoque in terms of reliability, scoring either average or above average, depending on where you look.
Range Rover Evoque vs. BMW X3; Which is more reliable?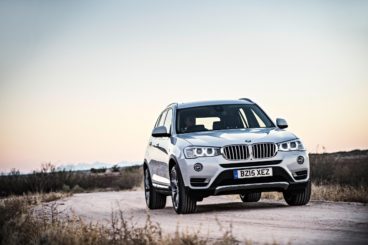 The BMW X3 is a strong car, and a strong contender when put against both the Evoque and the Q5. BMW have been a bit shaky on the ground when it comes to reliability (read whether BMW is reliable here) so how does the X3 compare?
Well, Parkers are giving BMW five stars out of five for reliability. Their reasoning is that there have been no recalls since the launch in 2011 and the previous generation had a good reputation for reliability. So, it's looking good.
JD Power has ranked the X3's predicted reliability at four out of five, stating it "better than most". This has greatly improved over the generations, as the earlier models have ranked considerably lower.
Interestingly, according to Carbuyer, the X3 came 24th  out of 200 in their survey last year, with owners praising the reliability of the X3. It even overtook some newer models including the Porsche Macan and the Jaguar F-Pace.
The cars mentioned above are produced across the world. For example, the Q5 is made in Germany, Russia, China, India and Malaysia. It's recently been confirmed that they are moving production to Mexico for their new model coming out soon. The Range Rover Evoque is made here in the UK as well as China, India and Brazil. The X3 were first manufactured in Austria, but their second generation was made in South Carolina, in the US.
So, the Range Rover Evoque has had mixed reviews when in terms of reliability. Parkers are a pretty reliable source and there's no reason not to respect their judgement. On the other hand, consumer surveys are also important and they should also be taken seriously. But, not everyone's experience is counted, and JD Power even states that their ratings may not include all information given so you should exercise caution. Ultimately, the Range Rover Evoque might not be as reliable as say, the X3, but it does rank extremely highly elsewhere, including in safety and its running costs. So, it depends on where your priorities are.
BUY, LEASE OR FINANCE A NEW RANGE ROVER EVOQUE
Request a call back and one of our specialists will find you the perfect Range Rover Evoque to suit your lifestyle and budget.

Holly enjoys: Reading, music and spending time with friends.

Within a week of Holly starting work at OSV she became an indispensable part of the marketing team. She's very intuitive and gets on with the whole office effortlessly.

Latest posts by Holly Martin (see all)