You can't get much more British than a Land Rover or a Range Rover. The two have been on our roads for decades and still continue to be an incredibly popular brand, particularly after the release of the Range Rover Evoque and Range Rover Sport.
However, their image of off-road ruggedness is damaged somewhat by constant reports of their reliability. But are they really as unreliable as reports suggest?
In this article, we look at whether Land Rover and Range Rover are unreliable, and the most reliable and unreliable models.
It should be noted that as the brand is Land Rover, we will mainly be referring to Land Rover but we do mean it as a generalisation and Range Rover is also included.
Are Land Rovers reliable?
Once upon a time, Land Rovers and Range Rovers were built like tanks and were famed for their off-road capabilities.
However, as time went on, this image was worn down by consistent reports of unreliability. In fact, in 2012, Land Rover was announced the least reliable car on the road. This was according to a study of used vehicles. The report stated that 71% of used Land Rovers and Range Rovers break down each year. The report was by What Car? And Warranty Direct, and was based on 50,000 extended warranty policies.
If we look at J.D Power, from the years 2007 to 2016, Land Rover and Range Rover's best score was either 3 out of 5 or 6 out of 10. For eight of those years, they scored 2.5 out of 5 or less. This is below average for dependability. A further study by J.D Power found that the industry average for problems was 133 per 100 vehicles. Land Rover had a pretty shocking 179 problems per 100 cars.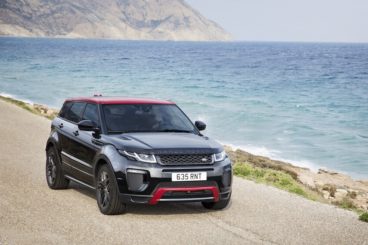 That said, AutoExpress' Driver Power Survey has put Land Rover at an average of 91.25% for reliability, which is a surprising contrast to the other surveys. However, the reports from drivers differ drastically. For example, more modern Land Rovers and Range Rovers appear to consistently rank at average, at about 3 out of 5 for reliability. But older Land Rovers, such as the 1992 Land Rover has scored full marks from one driver, as has the 2001 Land Rover and the 2003 Land Rover. Other older models have scored a high 4 out of 5 for reliability.
This could just be a coincidence, of course, but it does seem that Land Rovers and Range Rovers have become more unreliable as the years have gone on.
Is the Range Rover Evoque reliable?
The Evoque is one of the most popular Range Rover models, but is it dependable?
Which? have awarded it four out of five stars for reliability, but J.D Power have only given it two for predicted dependability. However, this predicted dependability could be based on the brand as a whole, which we know aren't famed for their reliability.
There has been one recall, but this is by no means unusual. And, any previous concerns about electrical issues seem to have been resolved. You can read more about whether the Range Rover Evoque is a reliable car in our article here.
Range Rover Sport reliability?
The Range Rover Sport hasn't been the most dependable vehicle in the past, but it does appear to have improved considerably. According to WhatCar? the Sport is above class average for many things including electrics, brake fluid and bulbs. It is average for wiper blades. However, it is below class average for brake pads, which you will have to get replaced sooner than other models. That said, being above average in many of these areas, especially electrics, is impressive.
Why are Land Rover and Range Rover unreliable?
One of the problems that we are starting to see with modern, luxury cars is that they come with a lot of modern technology. This is obviously great for the driver and it means that they are worth the heftier price tag, but it does mean that they are more prone to problems.
The problem with new technology is just that, it's new. So there are bound to be a few problems every now and then with the likes of infotainment systems etc. This claim is backed up by Warranty Direct's managing director, Duncan McClure Fisher. Talking about the survey in which Land Rover and Range Rover scored badly, he said;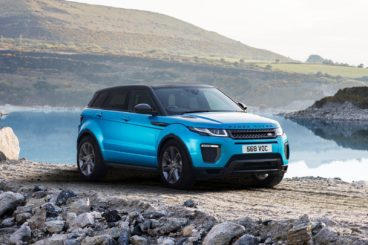 "Cars have become increasingly complex, with lots of gadgetry on board, especially on executive models, where buyers expect more and more bang for their buck."
This also explains why older Land Rover and Range Rover models appear to be more reliable, because they don't have the technology fitted that makes them unreliable.
BUY, LEASE OR FINANCE A NEW LAND ROVER
Low monthly payments.
Delivery to anywhere in the UK.
How reliable are consumer surveys?
While we're on the subject of reliability, how accurate are consumer surveys themselves?
Consumer surveys are a good way of determining a vehicle's dependability. They ask the owners of the models how they have got on in terms of problems, recalls and repairs. They then use that feedback to come to informed conclusions.
Other surveys, such as the one carried out by WarrantyDirect, are also a good judgement. Admittedly, they only collect data from those who have contracts with them, however it is possible for them to receive a wider pool of results as not everyone will be willing to complete a survey and they can use their own data.
One issue with consumer surveys, however, is that they can't always give you the most up to date results on reliability. This is because people haven't had the car long enough to give a judgement on its long-term reliability. That said, J.D Power have a predicted dependability rating which is usually reliable. Also, you can take results from the past models to give you a rough idea of the reliability of a newer model.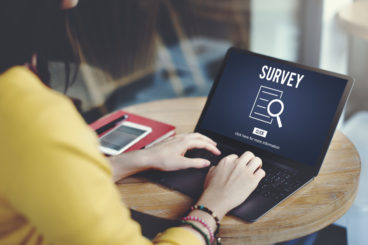 So overall, consumer surveys and the like are really quite reliable.
Common Land Rover problems
There are some issues that are more common in Land Rover and Range Rover models than there are on others. It's important that you know what some of these problems are, particularly if you are looking at a used Land Rover or Range Rover. Some of these problems include;
Air suspension

This is quite a common problem and is often seen after about six years or so.

Oil leaks

This can happen when the Land Rover is 60,000 or so miles in but has also been seen before it reaches this point.

Sunroof leaks

Inconvenient, and also has been reported to happen quite early on in the Land Rover's life. So watch out for that even if you have a new Land Rover.
Land Rover vs. Jeep vs. Mitsubishi
Now we've established that Land Rover and Range Rover aren't as  reliable, how do they compare to their off-road competitors?
Quite badly, actually. Well, Jeep are almost as bad as Land Rover when it comes to reliability. The J.D Power Survey put them just one above Land Rover, with 178 problems per 100 vehicles. The Warranty Direct survey put them slightly higher than Land Rover, with only a 55% failure rate compared to Land Rovers 71%. The Jeep Cherokee also made it in Consumer Reports top most unreliable cars for 2014.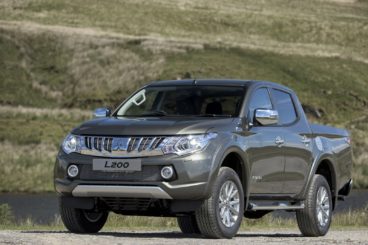 So Jeep are almost as bad as Land Rover, if not equally as bad. But what about Mitsubishi? Mitsubishi aren't necessarily a competitor on a price scale, but they are on the size and off-road capabilities.
In the WarrantyDirect survey, Mitsubishi are at the top end of the table, coming in joint sixth with a 21% failure rate. This is a huge difference compared to both Land Rover and Jeep. It has also topped a few 'Most Reliable' lists, with MotoringResearch putting it fourth in its top five, with a reliability score of 89 out of 100.
On the J.D Power survey, however, it doesn't fare as well. It still comes higher than Jeep and Land Rover but lower than the industry average. According to this survey, there are 166 problems per 100 vehicles. This is compared to Jeeps 178 and Land Rovers 179.
So if you're looking for a reliable off-roader, then you might want to look at a Mitsubishi, because it appears that Jeep and Land Rover are just as bad as each other when it comes to reliability.
What are the most reliable Land Rover and Range Rover models?
The following models are thought to be the most dependable;
2017 Range Rover Sport

2016 Range Rover

2015 Range Rover
These all score 3 out of 5 or more for predicted dependability and overall performance and design.
What are the most unreliable Land Rover and Range Rover models?
And, the following models aren't famed for their dependability; 
2015 Range Rover Evoque

2016 Range Rover Sport

2015 Land Rover LR4
These all scored 2 out of 5 for predicted dependability.
In conclusion, Land Rover and Range Rover are not reliable. It might be painful to admit it, but the evidence is clear to see. That said, it's main competitor Jeep isn't too good either. It's mainly down to the amount of modern technology that is now in the cars, because not long ago Land Rover cars were very reliable. Ultimately, though, people are still going to buy Land Rover's and Range Rover's because they look good, they drive well and there is an element of prestige to them. So will this article stop you? Possibly but possibly not. However, it's always good to know what you're in for should you choose to buy a Land Rover or a Range Rover.
Want to see how much Land Rover models have changed over the years? Watch the evolution of Land Rover below!
BUY, LEASE OR FINANCE A NEW LAND ROVER
Request a call back and one of our specialists will find you the perfect Land Rover to suit your lifestyle and budget.

Holly enjoys: Reading, music and spending time with friends.

Within a week of Holly starting work at OSV she became an indispensable part of the marketing team. She's very intuitive and gets on with the whole office effortlessly.

Latest posts by Holly Martin (see all)