Founded in 1894 as Laurin & Klement in the Czech Republic, Skoda have a rich and interesting history. Once owned by the state during the days of the communist government, Skoda are now currently owned by the Volkswagen Group.
Skoda have become increasingly popular, with total global sales reaching 1.12 million in 2016. But there is one thing that people still question about Skoda, and that's their longevity.
Just how reliable are Skoda?
In this article, we look at how reliable Skoda are, and compare their reliability to some of their rivals.
Skoda are very reliable. So reliable, in fact, that they've topped quite a few dependability tables in the past few years.
The Telegraph placed Skoda at the top of their dependability table in 2016 and 2017. Skoda had just 66 problems per 100 vehicles which is down from the 77 problems per 100 vehicles last year. To compare, Suzuki came second and had 79 problems per 100 vehicles.
In a J.D Power Vehicle Dependability Study in 2015, Skoda came top with 77 problems per 100 vehicles. The overall industry average is 114 problems per 100 vehicles. They also topped the J.D Power study in 2016 in which they claimed Skoda had just 66 problems per 100 vehicles.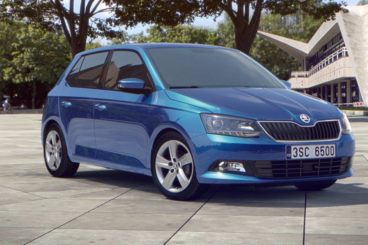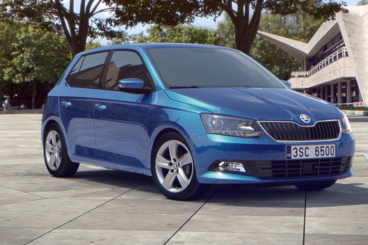 How reliable is the Skoda Octavia?
Whatcar rank the Octavia as above average for many parts including the electrics, fuel filter and cambelt. All of these things last well past the industry average, particularly the electrics that last an average 95,000 miles instead of the class average of 58,000. However, the Octavia does score lower than average for wiper blades and bulbs. ReliabilityIndex have awarded the Octavia with a reliability index of 96. This is impressive, as the lower the score, the more reliable the car is. 
How reliable is the Skoda Fabia?
If we look at what owners have said about the Skoda Fabia, the response has been wholly positive. There have been a few issues, but on average the Fabia has scored 4/5 and 5/5 with many citing reliability as a strong point. ReliabilityIndex awarded the Fabia with a reliability index of just 40. This is one of the lowest we have seen. 
ReliabilityIndex score Skoda quite highly as a brand, placing it 13th with a reliability index of 93. 
So it's safe to say that Skoda are a reliable car brand.
Skoda's reliability may come as a surprise to some, as Skoda was once an unreliable brand and, in all honesty, a bit of a joke to some car enthusiasts. So, what changed?
The acquisition by the Volkswagen Group probably had something to do with it, as did their no frills approach to their cars.
A common misconception about cars is that the more luxurious they are, the more dependable they will be. In fact, this is not the case. Many experts are now saying that luxury cars are becoming less reliable due to the amount of new technology in their cars. A JD Power spokesman told thisismoney;
"Over a third of the top ten problems relate to the in-car technology for UK customers. This issue is affecting the premium market's dependability and reliability ranking. Consumers are happier with the tried and tested technologies from the likes of Skoda and Kia, which match the buyers expectations and level of understanding".
While a high level of technology might be great for some owners, it can cause problems down the line. They can often be difficult and expensive to fix, pushing a model's longevity down. However, Skoda's no frills approach to their models means that there is none of this technology to go wrong. This isn't a bad thing, as those who buy a Skoda know exactly what they are getting and that's a car that is easy to drive and is extremely reliable.
So there are a few of the reasons Skoda is so dependable.
Skoda vs. Suzuki vs. Volkswagen; Which is more reliable?
Okay, so how does Skoda fare against its rivals?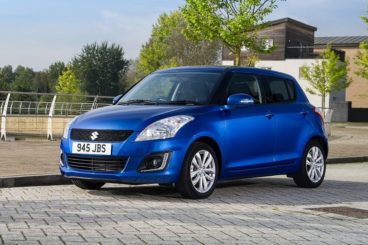 In the 2015 J.D Power Dependability Survey that put Skoda in first place, Suzuki were placed third with 86 problems per 100 vehicles, and Volkswagen were a bit further down in eighth place with 95 problems per 100 vehicles.
In the Telegraph survey, again where Skoda came first, Suzuki came second, with 79 problems per 100 vehicles. Volkswagen increased their standing to sixth from eighth the year before, with 92 problems per 100 vehicles.
The ReliabilityIndex places Suzuki higher than Skoda in third place, with a reliability index of just 50. Volkswagen, on the other hand, come much lower in 25th place, with a reliability index of 137.
So it seems that Skoda come out on top when compared to their rivals. That said, Suzuki do very well in terms of reliability as well so you wouldn't do badly choosing either of these brands.
Volkswagen are also pretty reliable. Admittedly, they aren't as reliable as Skoda or Suzuki but they are both extremely reliable brands. So, just because they don't do as well as Skoda or Suzuki when it comes to reliability doesn't mean that they aren't reliable.
What are the most reliable Skoda cars?
The most dependable Skoda cars are;
These have scored very well on the reliability index.
What are the most unreliable Skoda cars?
And the most unreliable Skoda cars are;
These are both pretty reliable compared to some other models, but they are the least reliable Skoda cars.
In conclusion, if you are looking for a no frills car that is well built and extremely reliable, then you can't go wrong with a Skoda. The fact that they do not use a huge amount of modern technology means that their reliability score is very high. This is because there is less to go wrong with the car and it also doesn't cost a lot to repair when something does go wrong. Many parts, including the cam belt and electrics, last considerably longer than the average car, though they do fall down when it comes to wiper blades, which need replacing more often than the average car. The most reliable Skoda is the Octavia, scoring a very low (and in turn, very good) score on ReliabilityIndex and owners of the Octavia have had very few complaints about its reliability. That said, if you are undecided whether a Skoda is for you, then you could also consider a Suzuki. They aren't far behind Skoda in terms of reliability and so would also be a great car if you are looking for something that is reliable.

Latest posts by Rachel Richardson
(see all)