Best electric car subscription UK 2023
Let's venture into the electrifying realm of the best electric car subscription in the UK.
Will it be a gallant Tesla that tickles your fancy, or does a dashing BMW iX3 make your heart race like a greyhound after a squirrel?
Our noble quest begins to seek the crème de la crème of electric car subscriptions in the UK. So, sit back, sip that Earl Grey, and prepare to be enlightened! 
Why consider getting an electric car on a subscription?
Matt Avery, the director of industry analysis at J.D. Power says "Electric car subscriptions are gaining popularity as more people become interested in electric vehicles. They offer a flexible and convenient way to get behind the wheel of an electric car."
With its growing popularity, it seems like EVs on subscriptions are worth considering for a reason.
Before we dive into the best electric car subscriptions in the UK, let's first touch base on the benefits of them:
Benefits of an EV Subscription
Flexibility: No need for commitment, as with most EV subscriptions you can swap cars pretty often. Tesla Model 3 today, BMW i3 tomorrow.
Try before you buy: Nervous about taking the plunge into all-electric? Trialling an EV on a subscription is the perfect solution for this.
All-Inclusive Service: Most providers include most maintenance services within the subscription
Minimal Upfront Cost: Who wants to part with their life savings? Keep them for something more sensible, like that inflatable pub you always wanted.
Tech Galore: The latest electric chariots, fitted with gadgets that would make Q from James Bond green with envy.
Some things to be aware of
Limited vehicle choice: Electric car subscriptions often offer a limited selection of vehicles compared to traditional car ownership. If you have specific preferences or requirements, the options may be more restricted.
Cost considerations: While subscriptions offer convenience, they can be more expensive than traditional car ownership in the long run. Monthly subscription fees, along with additional costs for insurance and charging, can add up, potentially exceeding the expenses of owning an electric car outright.
Charging infrastructure: Although electric vehicle charging infrastructure is expanding rapidly, it may still be less accessible compared to traditional fuel stations. Depending on your location and travel patterns, finding convenient charging points may require more planning and adjustment.
Contractual obligations: Electric car subscriptions typically involve entering into a contract with specific terms and conditions. Early termination fees or limitations on mileage and usage may apply, restricting flexibility for those who prefer more freedom with their vehicles.
It's essential to consider these potential downsides alongside the benefits when deciding whether an electric car subscription is the right choice for you. Each person's circumstances and preferences may vary, so weigh the pros and cons to make an informed decision.
Which are the Best Electric Car Subscriptions in the UK?
Alright, let's get down to business and have a peek at some of the best electric car subscription services in the UK. We're looking for great deals and easy access to electric cars…Here we go!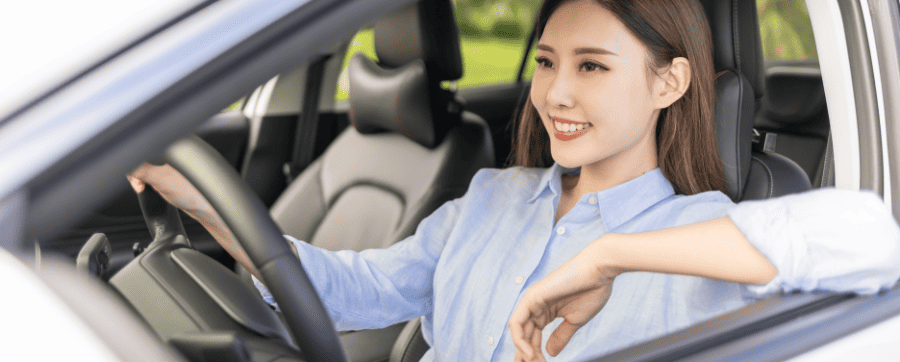 Onto
Onto started its journey in 2017 under the name 'Evezy'. The co-founder, Rob Jolly, wanted to make electric cars more accessible. In 2020, Evezy turned a new leaf and became Onto.
Onto offers a simple subscription that covers pretty much everything – the car, insurance, maintenance, and charging. It's like a buffet of services for a set price each month.
Plus, you can switch between different cars like Tesla Model 3, and Renault Zoe every month. Handy if you like to change things up!
Elmo
Elmo came to life in 2019, thanks to Oliver Jones and Luke Gavin. They wanted to make driving electric cars as easy as possible.
With Elmo, there's no big deposit, and you're not tied down with a long contract. They even throw in insurance and maintenance.
Another cool thing is that some of the money you pay for the subscription gets donated to renewable energy charities. You can get behind the wheel of a Renault Zoe or a Nissan Leaf, among others. Not too shabby!
WeVee
WeVee has been around since 2018. It was founded by Paul Fagan, who wanted to give people lots of choices for electric cars without any hassle.
With WeVee, you pay a monthly fee that includes insurance, maintenance, breakdown cover, and even charging.
They've got a big range of cars, from the fancy Tesla Model S to the stylish Audi e-Tron and the practical Hyundai Kona Electric.
Jaguar Land Rover Pivotal
Pivotal is Jaguar Land Rover's own subscription service, which started in 2020. If you're after something a bit more luxurious, this might be your jam.
With Pivotal, you can get cars like the Jaguar I-PACE and Range Rover Sport. The subscription includes insurance and maintenance, and you can even swap cars. It's like driving in style without having to commit to one car.
It should be noted that drivers can change their cars less frequently compared to other providers. After 3 months you can pause your subscription and return the vehicle, and after 6 months you have the option to swap to a different model.
In a nutshell, these are some of the best options out there if you're looking to subscribe to an electric car in the UK.
Whether you're looking to save some money, drive in style, or just try out electric driving, there's something for everyone.
Which is the Best Electric Car Subscription for You?
So, you're all geared up to hop into an electric car, but which is the best electric car subscription service for you? Let's break it down based on what you might be looking for.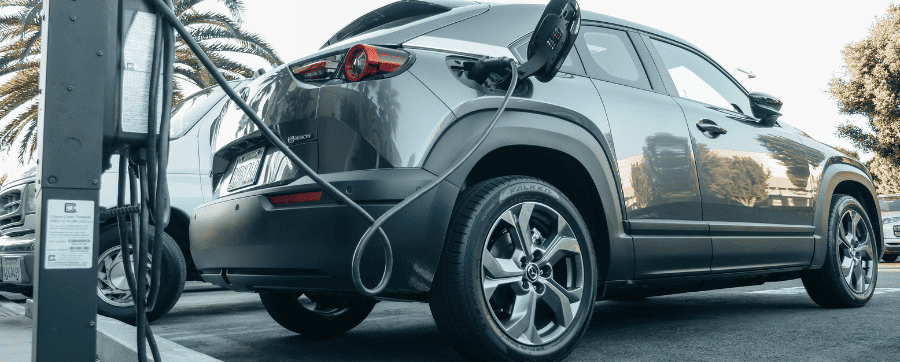 If You're Watching Your Wallet
If you're looking to save some money and don't want to break the bank, Onto and Elmo are your pals. They don't ask for a big deposit, and the monthly fees are pretty reasonable.
These services roll everything into one payment – the car, insurance, maintenance, and even charging. It's like a combo meal that's got everything you need without a huge bill.
If You Like the Fancy Stuff
If you've got a taste for the finer things and want to drive something swanky, check out WeVee and Pivotal.
They offer some high-end cars like the Tesla Model S and Jaguar I-PACE. Imagine rolling up in one of those! It's like treating yourself to a first-class ticket.
If You Want to Make a Difference
If going green is your thing and you want your driving to make a positive impact, Elmo might be just what you're looking for.
Part of what you pay each month goes to charities that support renewable energy. It's like driving and doing good deeds at the same time.
If You Like to Keep Your Options Open
If you're the kind of person who gets bored easily and likes to change things often, WeVee and Onto let you switch cars every month.
One month you could be in a Tesla, the next in a Nissan. It's like a pick-and-mix of cars!
So, there you have it. Depending on what you're looking for – whether it's saving money, driving a fancy car, helping the environment, or trying different cars – there's an electric car subscription in the UK that fits the bill.
Which do you think is the best electric car subscription for you? Let us know in the comments below!
Fed up with looking for your next vehicle?
Need advice from an experienced Vehicle Specialist on what vehicle is right for you?
Book your FREE consultation now