But I don't want to speak to a sales person | How an OSV rep can help you

I don't want to speak to a sales person.
Ok, I get it. Sales people have a bad reputation for being pushy and oddly over friendly which can be somewhat disconcerting. But, not all salespeople are cut from the same cloth. Rid your mind of the picture of a suited estate agent type and instead cue an OSV vehicle specialist. A breath of fresh air, these guys are experts in car leasing and car finance. We'd say they were more customer service agents than sales people. Yes, they are there to sell vehicles on a variety of finance agreements but they are highly trained to ensure every customer who gets in touch is provided with all of the information they need to make the decision themselves. We don't do pushy.
Read our company mission statement to help you understand what our sales team strive for.
Why do I need to speak to a salesperson?
A car is one of the most expensive items a person can buy, so it can't be taken lightly. Seeing as there are so many options available to OSV customers to finance their new car it's worthwhile consulting an expert for advice on which option best suits you, your needs and your budget. This is where one of our vehicle specialists come in handy. Their knowledge of the cars, the industry and the finance products is second to none meaning all of your questions can be answered. Take full advantage of their skills and give yourself greater peace of mind when making your decisions. Knowing you've made the right purchase decision about your new car purchase is priceless.
I've researched online, surely I can just select the lease I want and sign some paperwork?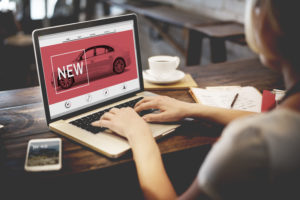 Wouldn't you feel better knowing that you had been given ALL of the information you need to know about your new lease without having to sit and read through reams of regulation? This is where an OSV representative comes in. Their first port of call is to discuss your shortlisted vehicles with you. At this stage, if you have any questions about the cars you are considering it's a great time to get the answers you need from an honest and reliable source. After all, it's in their interest to make sure you are happy with your chosen vehicle. Then they will discuss your budget with you and help find a finance product that fits perfectly. The rest is smooth sailing as it's time to apply for the lease via a credit check and organise the order for your new vehicle.
Ok, but what if I want more time to think about it?
Then just ask. Our sales representatives simply don't do pushy. They are fountains of great knowledge to help you come to a decision but if you want to sleep on your decision then just say! Our vehicle specialists can call you back at a time that suits you once you've had a chance to digest all of the information. No problem at all.
Will I have to tell the sales person about my finances?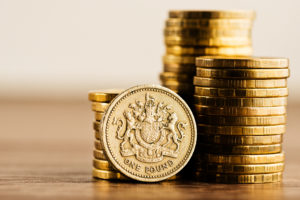 Only the basics. So the sales representative can find the best-suited lease to you and your budget they will need a basic understanding of your income and expenditure information. Don't worry it won't be anything they haven't heard before. Our specialists handle hundred of calls a day. So unless you plan to finance your new car with magic beans….. that might be a new one.
If you decide to progress with the lease you will also need to grant permission for your sales rep to run a credit check on you. A credit check involves searching your credit file and history for any evidence of missed payments or defaults on credit agreements. The higher your score the more likely you are to be able to obtain credit. You can check your credit score online for free at Clear Score.
But what if I know I have bad credit and don't want them to run a credit check?
If you already know you have a low credit score then it's worth telling your OSV representative this. They have a wealth of knowledge of all the finance options available to you to lease a car and which providers are more forgiving of those with lower credit scores. If they know this information up front then they can help you more efficiently. Each credit check does show up on your report so if our guys know ahead of time that you may need a different product it can save an awful lot of time and further negative searches on your account.
What makes your sales people different to the rest?
We are proud to say that our vehicle specialists are great listeners. Most people assume that to be a good sales person you need to fill every waking silence with more pitch. Wrong. We train our sales team to listen to you and provide solutions based on the conversation. It's not rocket science but it does take a certain type of person. It's a Sales person's duty of care to help their client make the right buying decision that will benefit them long after the transaction or final payment is made.
So if I call to speak to a sales person at OSV what should I expect?
Here's our checklist of what we look for in a good sales person and an introduction to our vehicle specialists who will be there to take your call.
A good sales person must be:
Knowledgeable – Good industry knowledge is a must. Leasing a car can be daunting so the sales person must be able to inform and reassure clients to help them make the right buying decisions.
Calm and friendly – Remaining calm, professional and friendly is a must. We don't want our clients to come out of the conversation feeling like they've done 6 rounds with Mike Tyson. The whole purchase process needs to be calm so you can absorb all of the information. This will help you feel confident in your decision and confident that you got the best deal.
A good listener – It's rather annoying having to repeat yourself and even more frustrating when considering a big buy like a new car. So being able to listen to customers needs and objections and solve the problem is a real essential skill.
On the customer's side – Yes we pay their wages, but without customers, we can't do that. We train our sales people to be on your side. They will help find you the best deal so you continue to use OSV in the future, and maybe even recommend us to your friends…. (you know we'll take good care of them).
Meet the team at OSV. Read about what customers had to say about dealing with our vehicle specialists. When you call, one of these guys will be who assists you on your journey towards leasing a new car. They're all extremely knowledgeable and friendly and here to help you.
Fed up with looking for your next vehicle?
Need advice from an experienced Vehicle Specialist on what vehicle is right for you?
Book your FREE consultation now