Car leasing for students
For some, a car at university is pretty much essential. You want something that will get you from your parents' house to university, from your student house to campus and from campus to the supermarket.
And more importantly, you don't want a car older than the wallpaper in your halls. But buying a car outright probably isn't a viable option right now so you're looking at leasing a car.
But, can students lease? And if they can, is it actually a good idea?
In this article, we talk about everything you need to know about leasing as a student.
Can I lease a car if I'm a student?
The simple and straight forward answer to this is that yes, you can.
Essentially, as long as you have the money to make the monthly payments, there is no reason why you cannot lease a car. This doesn't mean it's a good idea, but we'll come onto that later.
It may be, though, that when you apply for finance you will be asked to provide information on a Guarantor. This is something that we will talk about in more detail a little later.
Want to find out more about the different vehicle leasing options available? Download our free guide to leasing.
What are the advantages of leasing a car as a student?
There are quite a few advantages to leasing, whether you are a student or not. These include:
Lower monthly payments

Typically, leasing a new car is cheaper than buying one

You get a brand new car

This will, probably, mean you won't have to spend as much to keep it running (maintenance and repairs)

A lease car comes with a full warranty

When you get a brand new car it's covered by a manufacturer's warranty. This will save you a considerable sum should something happen to go wrong with the vehicle.

Fixed monthly payments

Being on a budget is something that all university students get used to very quickly. Paying a fixed monthly sum for your car helps with this.

Road tax (Vehicle Excise Duty) is usually included when you lease
Getting a lease on a new car can help to start building your Credit Score

Making the monthly payments on time will improve your credit score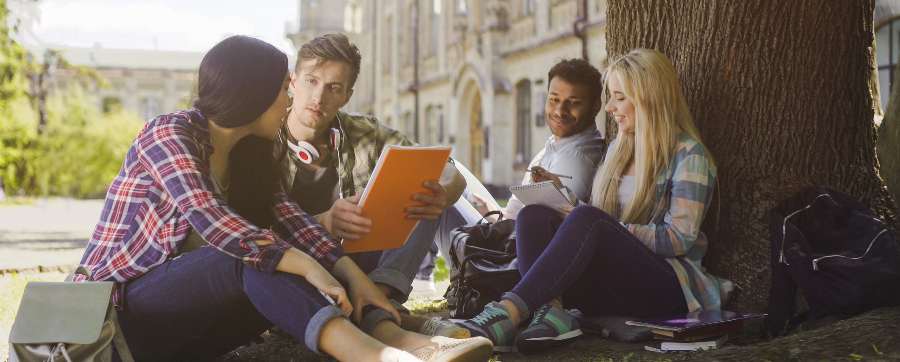 What are the disadvantages of leasing a car as a student?
However, there are also disadvantages to leasing that you should be aware of before you make any commitment to an agreement.
It's an extra cost you need to be able to meet at the end of the month

On top of rent, books, food and nights out, you'll have to make the monthly rentals
And, while you might be able to make the payments no problem, do you really want to have to put that money away for your car?

You can't really get out of your contract

Lease contracts aren't made to be cancelled halfway through. So you really have to think about whether it will be financially viable for you to lease.

You have to budget for additional costs

These include things such as servicing and insurance. With a lease car, you have to have fully comprehensive insurance as you don't own the car.

You may have to put down a larger deposit

This is because the finance house needs to ensure that you are going to make your payments.
Sometimes deposits can be as high as 30% of the overall vehicle cost
Will I need a Guarantor?
Earlier in the article, we briefly touched on the subject of a Guarantor. As a student, you may be asked to have a Guarantor by the Finance House when you start the process of leasing a car.
As you're young and likely don't have much of a credit score, the Finance House will need some reassurance that they will be getting their monthly payments.
The role of a Guarantor is to ensure that, should you be unable to pay at any point during your agreement, the payments are still met.
What is a Guarantor?
Quite simply, a Guarantor is someone who will take on the responsibility of your monthly payments should you fail to make them. The concept of a Guarantor isn't a new one, however, they are mainly used by landlords and mortgage companies.
Who can be a Guarantor?
Your guarantor has to be someone who:
Is 21 years old or over
Is not financially linked to you (such as a second name on a bank account)
Has a strong credit rating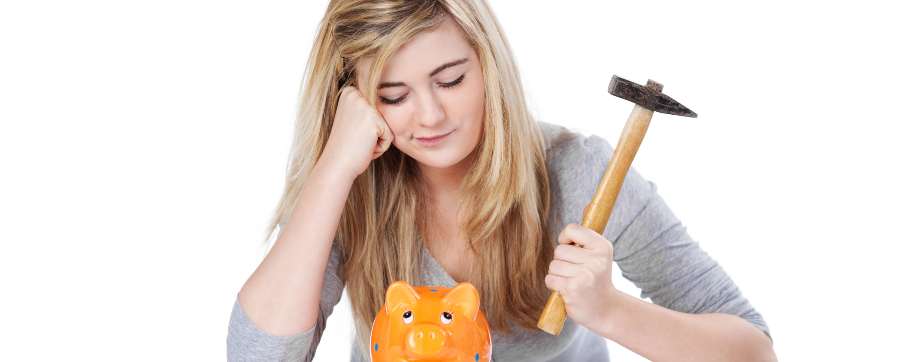 Usually, Guarantors are family members or close friends. But, they can be anyone as long as they meet the criteria.
Can I get car finance without a Guarantor?
There is still a chance that you can get car finance without a Guarantor. However, this isn't guaranteed. By having a Guarantor already in place you are improving your chances of getting approved for a leasing agreement by the Finance House.
If you'd like to find out more about getting car finance with a guarantor we've written an article covering everything you need to know.
Looking to lease? Get in touch with our team of vehicle specialists now. Call us on 01903 538835 or request a callback.
Can I lease a car if I am an international student?
If you're coming over to the UK to study at one of our universities then you might be thinking about leasing a car.
Unfortunately, as an international student, you won't be able to lease.
When you start the process of applying for a vehicle lease you are asked to provide your UK driving licence and details of a UK bank account.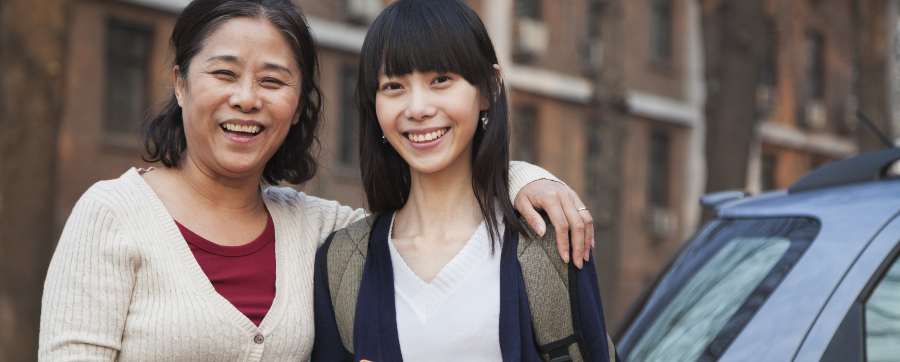 If you want a vehicle for use while you're studying in the UK then your best option is to purchase a used vehicle.
Summary
So, yes it is possible for you to lease a car if you're a student. There are advantages, such as the fact that the vehicle will come with a full warranty and monthly rental payments are fixed, which makes budgeting easier. However, there are also some disadvantages that you need to be aware of.
It's important you are 100% positive that you want to lease a car before you make this kind of financial commitment.
The chances are that you will be asked to supply details of a Guarantor, so, before you start the process of setting up a lease, you have someone who is willing to agree to take on this responsibility for you.
Are you a student looking to find out more about leasing?
Get in touch with the vehicle experts at OSV on
01903 538835

or…
Fed up with looking for your next vehicle?
Need advice from an experienced Vehicle Specialist on what vehicle is right for you?
Book your FREE consultation now