For some, a car at university is pretty much essential. You want something that will get you from your parents' house to university, from your student house to campus and from campus to the supermarket.
And more importantly, you don't want a car older than the wallpaper in your halls. But buying a car outright probably isn't a viable option right now so you're looking at leasing a car.
But, can students lease? And if so, is it a good idea?
In this article, we talk about everything you need to know about leasing as a student.
Can I lease a car if I'm a student?
Yes, you can.
Essentially, as long as you have the money to make the monthly payments, there is no reason why you cannot lease a car. This doesn't mean it's a good idea mind, but we'll come onto that later.
What may happen, though, is that you will be asked for a guarantor. But again, we'll come onto that later.
What are the advantages of leasing a car as a student?
There are quite a few advantages to leasing a car as a student. For example;
 Lower monthly payments

Leasing is typically cheaper than buying
You get a brand new car

Not only will this impress your new flatmates, but it will also mean you probably won't be spending a fortune to keep it running.
A lease car comes with full warranty

Another advantage is that when you get a brand new car it's covered by warranty. This will save you a lot of money should something go wrong with the car.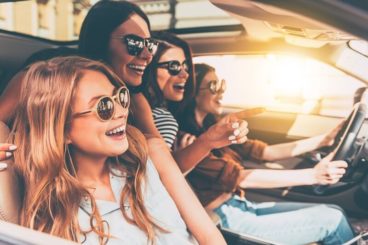 Fixed monthly payments

This makes for easy budgeting. And everyone knows budgeting is key at university!

Road tax is usually included when you lease
It's starts building up your credit score

Making the monthly payments on time will improve your credit score
So, there are reasons why leasing when you're a student is a good idea.
What are the disadvantages of leasing a car as a student?
However, there are going to be disadvantages.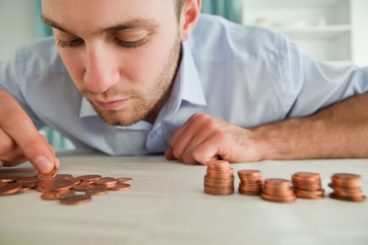 It's an extra cost at the end of the month

On top of rent, books, food and nights out, you'll have to make the monthly rentals
And, while you might be able to make the payments no problem, do you really want to have to put that money away for your car?
You can't really get out of your contract

Lease contracts aren't made to be cancelled halfway through. So you really have to think about whether it will be financially viable for you to lease.
You have to budget for additional costs

These include things such as servicing and insurance. With a lease car you have to have fully comprehensive insurance as you don't own the car.
You may have to put down a larger deposit

This is because the finance house needs to ensure that you are going to make your payments.
Sometimes these deposits can be as large as 30%
As you can see, there are disadvantages too.
Can I lease a car if I'm at university using a guarantor?
This is something we briefly touched upon earlier. You may be asked by the finance house to use a guarantor when leasing a car. This is because, as you're young, you probably don't have much of a credit score. Therefore the finance house needs to be sure that they are getting their monthly payments.
A guarantor will, well, guarantee this.
A guarantor is someone who will  take on your monthly payments should you fail to make them. Guarantors aren't a new concept, but they are mainly used by landlords or mortgage companies.
Your guarantor has to be someone who;
        

Is  21 years old or over

        

Is not financially linked to you

        

Has a strong credit rating
Usually, guarantors are family members or close friends. But, they can be anyone as long as they meet the criteria above.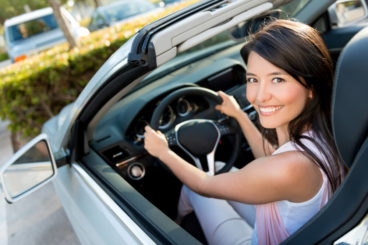 Can I get car finance without a guarantor?
There is still a chance that you can get car finance without a guarantor. However, this isn't guaranteed and you would most definitely improve your chances of getting approved if you use a guarantor.
We've only briefly touched upon this subject, but you can find out more in our article dedicated to getting car finance with a guarantor.
Can I lease a car if I am an international student?
If you are coming over to the UK to study, then you might be wondering whether you can lease a car.
Unfortunately, you won't be able to lease. This is because you won't have a UK driving license, a UK bank account etc. Sorry. Your best option would be to buy a used car.
So, yes you can lease a car. Leasing a car does have its advantages, such as the fact that it comes with a full warranty and the monthly rentals are fixed, so it's easy to budget. However, it does have its downsides. And it's important that you are 100% sure that you want to lease a car before you go ahead. Also, the chances are you will be asked for a guarantor so it's important that you have someone who will agree to be your guarantor for you.

Latest posts by Rachel Richardson
(see all)