Maserati are known for their luxurious and fast cars. And of course they would be, their logo is shaped like Neptune's trident. The Italian sports brand was founded in 1914 and now belongs to Fiat Chrysler Automobiles (FCA).
Maserati have become more popular in recent years, selling over 3,000 cars in 2014 which is a record for the company. That said, they are allegedly capping their production output at 75,000 cars globally  so they can still stay the exclusive brand we know and love.
But, despite bespoke interiors, high performance and Italian style, there is one thing that plagues Maserati. And that's dependability.
How reliable are Maserati?
In this article, we look at how reliable the exclusive Italian brand are, and how this compares to some of their rivals.
How reliable are Maserati?
Not that reliable, if we're being honest.
In 2015, Maserati were named one of the most unreliable brands in Britain along with many of their luxury counterparts.
In 2016, they came 36th out of 36 in a WarrantyDirect survey for car reliability.
They also come last in the rankings on ReliabilityIndex. They have a reliability rating of Poor and have an impressive, and not in a good way, reliability index of 697. It should be noted that the lower the reliability index, the more reliable the car. Maserati don't even just scrape last place, their reliability index is over 100 points more than Bentley, who have a reliability index of 529.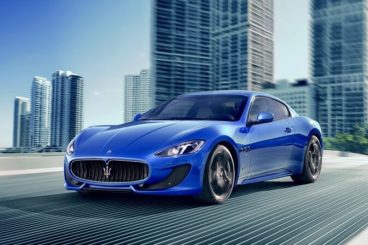 How reliable is the Maserati GranTurismo?
If we look more specifically at the Maserati GranTurismo, then this fares slightly better than the brand overall. The GranTurismo has a reliability rating of 591, with an average age of just 5.67 years. The main problem appears to be with the Axle & Suspension, with that accounting for 45.71% of the problems.
The GranTurismo is off the road for a while as well, and on average can take over 4 hours to repair. It will cost you as well, with an average repair cost of £927.25.
AutoExpress put the repair costs even higher at £1,430. This makes them the second most expensive brand to repair, second to Ferrari.
Is the Maserati Ghibli reliable?
If we look at what owners have to say about the Maserati Ghibli, then the results are mixed. Many do cite reliability as an issue. Some owners have had trouble with the battery draining very quickly, others have had problems with the brakes and one owner had their Ghibli in the garage four times in the first year.
That said, there are others that have had no problems with the reliability and have given it five stars. So there are good things and bad things to take away from that.
So it looks like Maserati aren't the most reliable brand on the market. There seems to be a general consensus that there are quite a lot of problems with both the Ghibli and the GranTurismo as well as the Maserati brand in general.
Why are Maserati so unreliable?
But, why are they so unreliable? They are an exclusive brand, with bespoke designs and engineering, they shouldn't be unreliable, I hear you cry. And you are right, in theory. But actually, you will find that many luxury cars aren't all that reliable.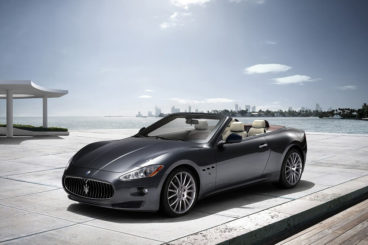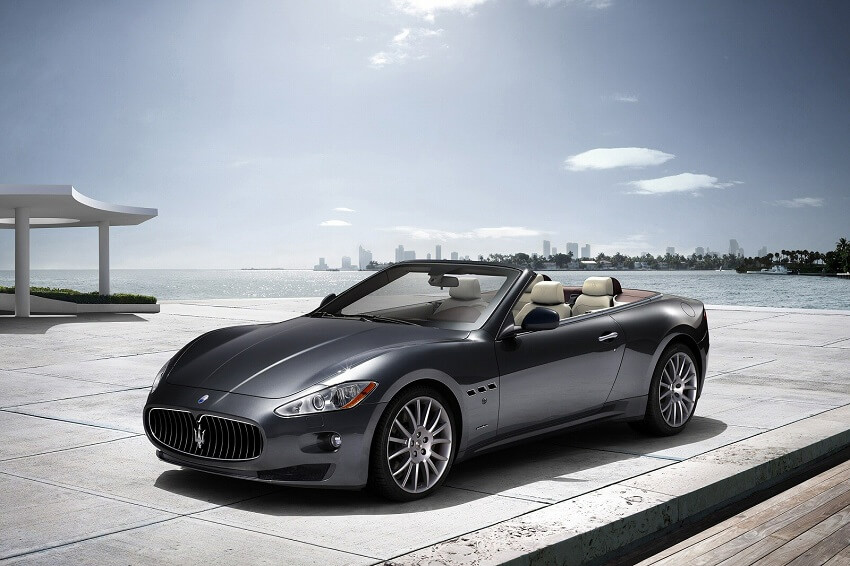 There are a few reasons for this. One of the main reasons they score so low on the reliability tables is because when they do go wrong, they cost a lot to repair. They can also take a long time to repair because their parts are rarer and therefore harder to source and replace. This can bring down the dependability score by quite a bit.
Another reason ultra-luxurious cars such as Maserati can be unreliable is due to their bespoke engineering. You would think that having bespoke models made would make them more reliable but this isn't always the case. More modern, mass-production manufacturing techniques make more reliable models than bespoke engineering.
Also, Maserati's aren't really your everyday car. You aren't going to take it to do your weekly shop. Luxury cars aren't designed for constant use, and if they are used a lot then they do wear down quite quickly and quite easily. Particularly if you want to take it out into the country and drive it very fast every weekend. Then it will wear down quicker than other cars.
So there are a few reasons why Maserati might be so unreliable.
What are the common Maserati problems?
It's always good to know what problems you may encounter further down the line with your car, so here are some common problems you may experience with your Maserati;
Brakes

The brakes work, but if the fluid hasn't been replaced regularly then they can get a bit wooden

Stonechips

Maserati models are quite low to the ground which means you can get stonechips in the wheel arches, especially if you're going to be driving fast (which you obviously are in a Maserati), so check the wheel arches for stonechips, especially if you are looking at buying a secondhand Maserati

Problems with the clutch

Some Quattroporte owners have only reached 12,000 miles before having to get their clutch replaced.
If you are looking at buying a second hand Maserati, then it's worth asking about these issues before you buy.
How reliable are surveys and consumer reports?
Consumer reports and surveys are an accurate way of determining how reliable a car brand is. Companies like WarrantyDirect, who sell extended warranties, record when someone makes a claim. They can then use this information to determine which makes and models are dependable and which ones aren't. 
Consumer feedback is also very accurate as it gives us a good idea of what the car is like to drive on a daily basis. After all, the owners are the ones that know their cars the best. They are also the ones paying for the repairs.
That said, when you have a brand as exclusive as Maserati, then you can run into some trouble. This is mainly due to the fact that there aren't that many Maserati's on the road, therefore you do have a smaller sample size than you would for a brand such as Ford, for example. If we look at what J.D Power have to say we can see that they don't have anything to say about Maserati, because they haven't got a sample size big enough to draw conclusions from.
However, we can work with what we have and we can work with what WarrantyDirect have concluded and from what owners on the likes of AutoExpress have to say. As it stands, consumer reports and surveys are still one of the most reliable ways of determining how dependable a car is, even cars as exclusive as Maserati.
Maserati vs. Aston Martin vs. Ferrari; Which is more reliable?
Okay, so which out of these three sports brands is the most reliable?
To be honest, none of them are particularly dependable. Aston Martin have also been at the bottom of the reliability tables, and the V8 Vantage has had one recall dealing with the car's failure to start. This is quite a big issue, no one wants their car not to start. Consumer reviews have also commented on the reliability with things such as the electrics failing. A long term review of the DB9 also noted that the Sat-Nav broke early on and the fuel-filler cap failed to release.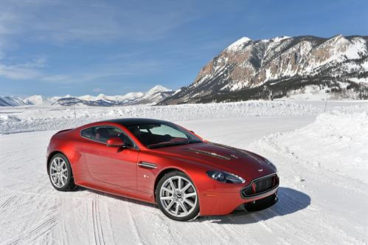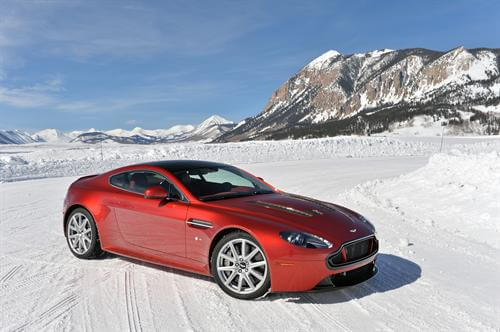 That said, owners seem to be fairly happy with their Aston Martin's, considerably more so than those that have reviewed their Maserati's. Many have put down Aston Martin's unreliability to the fact that they are hand-built, something we touched upon earlier. They are also expensive to repair and the parts are often out of stock when they do need repairing. Again, this is something we touched upon and seems to be the case with many exclusive brands.
Ferrari are the most expensive car brand to repair, coming in at an average of £2,046 to repair. This is higher than Maserati. This can bring down the reliability score, as we mentioned.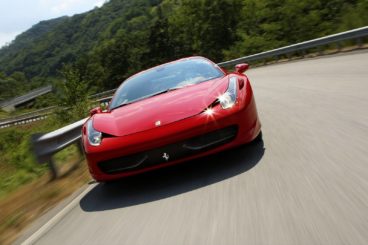 Both the Ferrari 458 Italia and the California have been recalled in the past for faulty crankshafts, which will bring the reliability down. It was reported that the crankshafts of the engines in the vehicles were machined incorrectly. They then reprogrammed the machine. Again, this issue could well have been due to the fact that a lot of a Ferrari model is hand-built and therefore mistakes might well be more likely.
That said, owners on carbuyer seem quite happy with their Italia's and have rated it highly in terms of dependability. There have been a few complaints, but overall it seems that owners are satisfied with the reliability of their Ferrari.
So, which brand should you go for? To be honest, all of them are as unreliable as each other. That said, Maserati are cheaper to repair than Ferrari and seem to have had less recalls than the both of them, so if you want your sports car slightly more reliable, then a Maserati is your best bet .
In conclusion, Maserati aren't very dependable. At all. Their exclusivity means that they do not have the sophisticated mass-production set up many others do, and it also means that they are expensive to repair and the parts can take a long time to source. But, this all comes with the package. If you get a car that is that exclusive, then it will cost you a lot to repair and the bespoke design may mean you run into trouble later down the line. Ultimately, though, if you buy a Maserati, it's not because you are looking for a reliable car to do your weekly shop in. You buy a Maserati because it looks good, it drives incredibly and it's about as exclusive as you can get. But, if you are looking for a reliable sports car, then the Maserati is slightly more reliable than Aston Martin and Ferrari.

Holly enjoys: Reading, music and spending time with friends.

Within a week of Holly starting work at OSV she became an indispensable part of the marketing team. She's very intuitive and gets on with the whole office effortlessly.

Latest posts by Holly Martin (see all)