How Reliable Are Subaru? An Honest Assessment
We take a look at how reliable Subaru are...
Subaru are a car division of Subaru Corporation (formerly Fuji Heavy Industries), a Japanese transportation conglomerate.
Their cars have remained popular with a core set of buyers, with marketing targeted specifically to their niche in the automotive market. Subaru owners tend to want the cars because of their drivetrain engine, their off-road capabilities or the fact that they are affordable in the sports car market.
Despite their niche market, Subaru have been a strong presence in customer satisfaction and reliability tables for some time now. But, how reliable are Subaru?
In this article, we look at how reliable Subaru are, and how this compares to its rivals.
If we asked this question a few years ago, then the answer would be very reliable.
In 2012, Consumer Reports recommended the Subaru Impreza for their reliable small car, and in 2015, it came 5th in the Consumer Reports survey for dependability. So you would think that Subaru are extremely reliable.
However, in 2016, Subaru dropped significantly in Consumer Reports table, dropping out of the top 10 completely. This is backed up by the fact that ReliabilityIndex place Subaru 18th out of 36 for dependability. They give them a reliability index of 108 which is good, but not great. The industry average is 118 and the lower the score the better. So it looks like Subaru have dropped from above average to average in the space of just a few years. We will discuss why this could be further down the article. But now let's take a look at some individual models.
Is the Subaru Forester reliable?
Even if you have never looked at a Subaru yourself, you probably would have heard of the Forester. This compact SUV comes in about average for reliability, scoring a reliability index of 111. However, this is completely overshadowed by their extortionate average repair costs at £955.08. The Forester is also off the road for quite some time, with an average time of 4.47 hours. The axle and suspension appears to be the main problem, accounting for 38.46% of all problems, followed by the engine.
Breakeryard say you may encounter the following problems with your Subaru;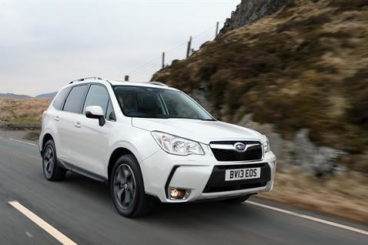 Poor engine idling

Broken interior parts

This is more common with older Forester's, but they have a lot of small interior parts that are prone to breaking. These include things such as cup holders.
Is the Subaru Legacy reliable?
The Subaru Legacy does slightly better when it comes to dependability. The reliability index is roughly the same as the Forester at 112, but the repair costs are much less at £762.79 on average. It also spends less time off the road, with an average of 3.45 hours.
It appears that the engine accounts for most of the problems, with 23.53% problems being related to the engine, with the axle and suspension coming in close second. Breakeryard say these are some common problems with the Legacy;
Turbo failure

Radiator failure

This is particularly common with the Legacy

Starter motor failure

This is also common with the Legacy
Subaru Impreza reliability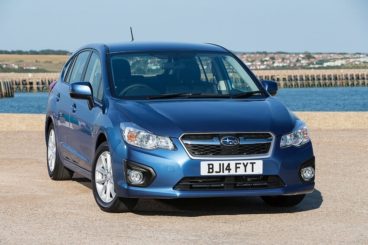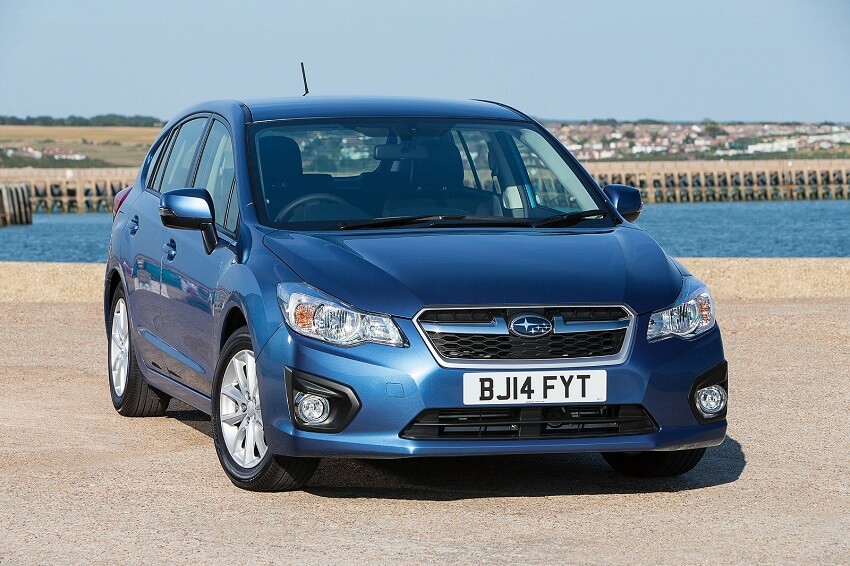 As we said above, the Impreza was recommended by Consumer Reports some years ago. That said, there have been two recalls already this year for the Impreza, including for the camera system and the fuel system. J.D Power have awarded it a predicted reliability score of about average, but borderline below average.
However, owners seem to be happy with it. Reporting on autoexpress, many have awarded the Impreza top marks for reliability. There are some that aren't particularly happy with it, but the general consensus is that the Impreza is a dependable car. Here are some of the problems you might encounter with the Impreza;
Suspension problems

This could be due to the drop links falling

AYF warning light

This is also known as the oxygen sensor
So there have been some mixed reviews about Subaru. Once upon a time (and by that we mean a few years ago) Subaru were hugely dependable and found themselves consistently on reliability lists. That does seem to have a changed somewhat though. While they are still pretty dependable cars, they are not as dependable as they once were. We will explore the reasons why this is below.
Why have Subaru become less reliable?
So what has happened that have made Subaru less dependable than they were a few years ago?
There are a few explanations for this. One reason could be that Subaru don't have that many models, which means that if one or two models drop in reliability then it brings the whole brand down. For example, if the Outback and Legacy experience a drop in dependability, then this will affect the whole Subaru line-up and their standing in the reliability tables.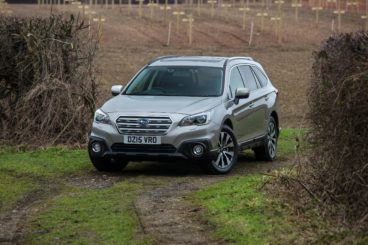 So what has happened that have made Subaru less dependable than they were a few years ago?
There are a few explanations for this. One reason could be that Subaru don't have that many models, which means that if one or two models drop in reliability then it brings the whole brand down. For example, if the Outback and Legacy experience a drop in dependability, then this will affect the whole Subaru line-up and their standing in the reliability tables.
This is different to a brand such as BMW or Mercedes-Benz, who have a larger range of models. Therefore, if one or two drop in dependability it won't have much impact on the brands reliability as a whole. And, this has been the case. There were problems with the Legacy and the Outback, including noises, leaks and problems with in-car electronics. So if they drop in reliability, then it has a knock-on effect.
Another reason why they might be considered less dependable here in the UK is because that when they do go wrong, they cost a lot to repair. We cannot ignore the high repair costs with Subaru, as this is something many consumers will want to take into account. One of the reasons the repair costs are so expensive in the UK is because there aren't many Subaru's around. This makes their parts less common and therefore more expensive. This is especially true if they have to be ordered from abroad. This brings the repair prices up which, in turn, brings the reliability down. That's why they may be considered less dependable, and more expensive to repair, in the UK. It's simply because they are less common.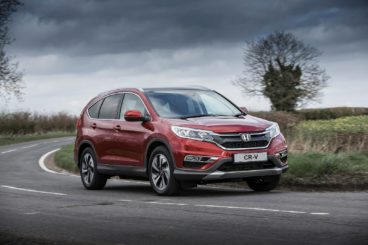 But, we also mentioned above that the reason the Outback and Legacy had declining reliability was partly due to in-car technology. This has been a common reason for declining dependability in a number of makes and models in recent years.
Many cars nowadays have heaps of new and complex technology. While this looks great on paper, and is also really cool when you first get the car, you can run into problems with it further down the line. It can also be expensive to repair or replace, further bringing the reliability down. So that is another reason why the dependability may have dropped so suddenly.
That said, Subaru aren't the most unreliable brand out there by any means, and they are still producing good cars. However, this could explain why they were once extremely reliable and are now sort of reliable.
Subaru vs. Honda vs. Mazda
How does Subaru compete with some of its rivals when it comes to reliability?
Not that well, but that's only because Honda and Mazda are very reliable brands. Honda comes 2nd on ReliabilityIndex, with a reliability index of just 42. The Honda Civic, a car that is popular with a similar niche as Subaru cars, scores an impressive reliability index of 31. It also has much lower average repair costs at £339.32. The Civic is also off the road for an average time of 2.20 hours, which isn't too bad either.
The Honda CR-V also scores very well. It has a reliability index of 59 and average repair costs of £352.54. The CR-V is also off the road for less time, with just 1.89 hours on average spent repairing the model. Overall, Honda are an extremely reliable brand.
Mazda are also very dependable. They are 5th in the ReliabilityIndex table with a reliability score of 64. Their MX-5 is a highly reliable car, with a reliability index of just 17. It's also very affordable to fix, with an average cost of £194.76. The average time it spends off the road is also low, with just 1.13 hours. The Mazda6 is also a very reliable car, with a reliability index of just 55. It's repair costs are higher, however, at £430.77 on average. It also spends 2.53 hours off road.
If you are looking for a reliable brand, and are deciding between Subaru, Honda or Mazda, then it will have to be Honda. Overall, they are more reliable than the two. Although Mazda are also a very dependable brand as well. Subaru don't fare as well as their rivals, so if it's reliability you want then you should look elsewhere.
In conclusion, Subaru aren't hugely reliable but they aren't unreliable. They used to be more dependable than they are now, but in recent years their dependability has slipped. There are a few reasons for this, including an increased use in in-car technology. Subaru are also extremely expensive to fix in the UK, most likely because they aren't very common. And this can seriously bring the reliability down. When it comes to their rivals, they can't compete. But, many of their rivals are some of the most dependable brands on the market today.
That said, we know that Subaru target a niche market. And this market will buy a Subaru because it's a Subaru, not because they are hugely dependable. So it really depends what is more important to you, the fact your car is a Subaru, or that it's ultra reliable. Either way, we can't deny that Subaru make good cars that enable them to continue their loyal following.

Holly enjoys: Reading, music and spending time with friends.

Within a week of Holly starting work at OSV she became an indispensable part of the marketing team. She's very intuitive and gets on with the whole office effortlessly.

Latest posts by Holly Martin (see all)