Is car subscription a good idea?
You may have heard about car subscriptions through Volvo, Renault or the renowned premium brand Jaguar, along with a number of independent companies entering the market. So, is car subscription a good idea? Should you consider getting one?
Before we dissect the pros and cons of a car subscription, let's first understand what it is.
What is a car subscription?
A car subscription allows drivers fantastic flexibility and ease, with the option to switch between different vehicles every few months or more.
They simply pay a monthly fee, sometimes this is an all-inclusive subscription including maintenance, insurance (sometimes optional), breakdown cover and servicing. Sometimes a charging card to use for public charge points can be included if it's an electric car too.
What are the pros and cons of a car subscription?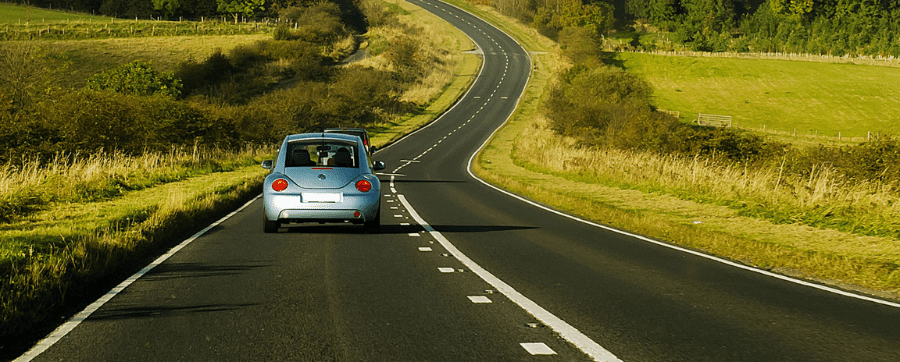 What are the benefits of a car subscription?
So, what are the pros of a subscription? And is a car subscription a good idea for you?
Subscribing to cars is still a new concept to many in the motor trade.
It's grown in popularity due to the flexibility that customers can 'rent' cars monthly rather than committing to a long-term finance agreement.
Some see it as a very long test drive for cars people are considering buying outright or going electric.
Here are some of the benefits of a vehicle subscription:
Flexibility: It's a great alternative to traditional leasing or buying outright. Drivers choose how long they keep the vehicle, have the option to swap cars and can pause their subscription if needed – without any long-term commitment.
No down payment: As you aren't financing or owning the car, no down payment is required upfront.
Convenience: You can shop from the comfort of your sofa. Providers usually offer home delivery or pick-up services, meaning you spend less time travelling yourself!
Variety: What may be the most obvious plus is you get to try out a variety of different cars in a short space of time.
No need for a car loan: As drivers won't own the vehicle, they don't need to take out a loan to finance the purchase of the car, so their credit score will not be impacted
No depreciation worries: Again, as motorists won't own the car, they don't have to worry about it depreciating as it is not their responsibility.
All-inclusive subscription: Many UK providers offer the option to include in your monthly cost maintenance, insurance, breakdown cover and servicing. This means easy budgeting, and no surprise costs or repairs!
Electric vehicles: If you're thinking about switching to an electric vehicle, but you're uncertain it will fit your lifestyle, then getting an EV subscription is a fantastic way to test the waters before doing the deep dive.
How do these benefits sound to you? If you are someone who prioritises convenience, variety, easy budgeting and a non-committal car subscription sounds like the perfect vehicle solution for you – then a car subscription could be a good idea.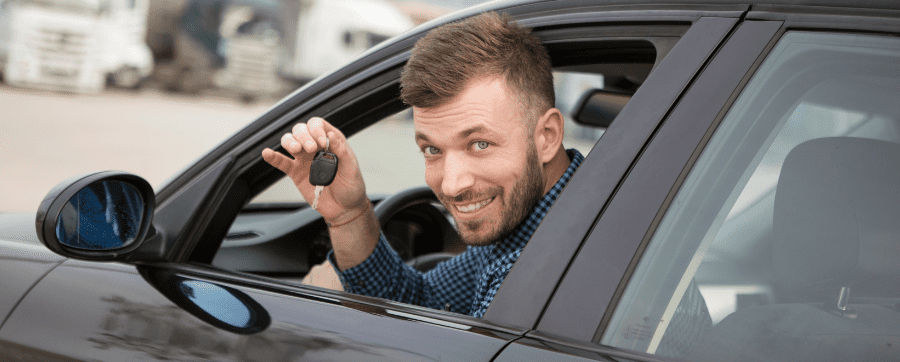 What are the disadvantages of a car subscription?
Now we've covered how you can benefit from a car subscription, what about the things you should be aware of?
Here are some disadvantages of car subscriptions:
Electric vehicles: If you do opt for an EV subscription you will need to account for charging it at public charging stations. The best option would be to install a home charger but:

1) This may not be accessible for people living in flats and shared accommodation
2)This won't be ideal for drivers who only want an EV to 'trial' and test to see if it suits their lifestyle
Cost: Sometimes a subscription can work out more expensive than traditional car ownership, leasing or a Personal Contract Purchase. This gets more expensive if you don't drive a lot too.
Restrictions on use: Usually there are restrictions on a vehicle subscription such as mileage, which can be an issue if you need to drive long distances. Plus, you must be over 25-30 years old to apply depending on the service.
Lack of ownership: You are paying for something that you will never own. Whilst for some this is not a problem; others may prefer their money go towards something they own.
Additional fees: Although you can opt for an all-inclusive subscription which includes overall maintenance and breakdown cover, things such as cleaning, delivery or collection are not usually covered. These fees may add up quickly, making the service more expensive than anticipated.
Limited choice of vehicles: You may not have as many vehicle options as on a car subscription to the traditional dealership – but this does vary between providers.
If after reading this, you are wondering "Is car subscription a good idea?" – we recommend considering if the downsides outweigh the advantages of a car subscription. If they do, then yes, it could be your perfect vehicle solution.
Is car subscription a good idea?
So, is a car subscription a good idea? This completely depends on your individual circumstances and needs.
If flexibility and convenience are at the top of your priority list when getting a vehicle, a subscription is a fantastic option for you.
Also for car fanatics, subscriptions offer a great way to try many different types of vehicles before you potentially buy one outright.
Although car subscriptions (in the long run) can sometimes work out more expensive than a traditional lease or car ownership it's great if you are looking to avoid paying upfront costs.
So, once you have weighed up all the pros and cons of car subscriptions, and you understand your driving needs, habits and budget, and have answered the big question: "Is car subscription a good idea?", then you will be one step closer to understanding the best vehicle solution for you.
Fed up with looking for your next vehicle?
Need advice from an experienced Vehicle Specialist on what vehicle is right for you?
Book your FREE consultation now