What research before contacting a leasing broker should I do?
Before contacting a lease broker what research do I need to do?
Before picking up the phone to a lease broker there's some really key research you should consider doing first. I'll take you through my recommendations of what research you should conduct at home and how to find the right answers in this article.
Once you've completed your research you can contact a friendly member of the OSV lease team here.
Think about the features of the vehicle that are right for you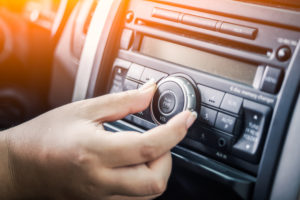 With so many options on the market for every category of vehicle from SUV's to small town cars, how do you choose what is right for you? This comes in at number one in the things you need to research before contacting a leasing broker.
I recommend making a list of all the essential features the vehicle needs to have to meet your requirements. Consider your daily vehicle usage and the type of roads you usually drive on. Think about the space you need in the boot and cabin. You may want to consider fuel efficiency if you're likely to do a lot of mileage. Then, the desirable features of your ideal car. Perhaps you'd like to have a DAB radio, Bluetooth integration or TV's for the kids installed.
Now you have a pretty good picture of the type of car you need and the features you want you can begin the next process.
Research the vehicles and read up on reviews
So, you've discovered from your list that a small hatchback to accommodate your city driving is the best type of vehicle for you (for example). You'd like the vehicle to have height adjustable seats, Bluetooth connectivity for your phone and built-in handsfree. A DAB radio would be nice but isn't essential and plenty of cup-holders for you regular trips to Starbucks while you're on the road. With this in mind, the next step is to Google 'top rated hatchbacks'. This search will deliver a whole host of articles and content on the subject of top rated hatchbacks.
Such as this article from Honest John on the tip 10 small hatchbacks. Take some time to read through and you'll soon find yourself steering towards a few models as your preferred choice.
Our independent car reviews are also a great place to experience the cars in-depth – Check out the Peugeot 3008 review below
For more of our reviews visit our video section or check out our YouTube Channel.
Create a shortlist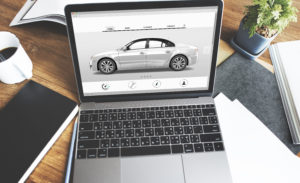 With a pretty good idea of the vehicles that tick all the right boxes, it's time to create your shortlist. I recommend noting the features of the vehicle you particularly like and anything you're not sure about alongside each car on your shortlist. For example, you might love the look of a Ford Fiesta, but you read a review that they don't handle well on wet roads. Note it down and be sure to investigate any negative comments during the next step.
Go for a test drive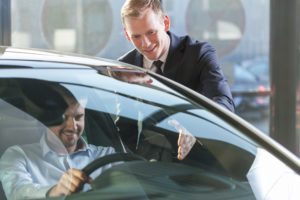 The most important piece of research you can do before contacting your lease company is the test drive. Contact your local showroom and arrange a test drive of your shortlisted vehicles and go armed with your shortlist. Before you get in the car remind yourself of the comments you've noted on your shortlist so you know what to look for during the test drive.
After the test drive take 5 minutes to make notes about how the vehicle made you feel when you drove it. Were you comfortable? Did you test the vehicle uphill? Did you overtake and how did it perform? Was there enough cabin room?
There's a great list of things to look out for when test driving a new car in this article from the Money Advice Service
Work out your budget
The next most important piece of research is budgeting. Look at your monthly income and expenditure to establish how much you are able to afford per month. Leasing a vehicle is one of the cheapest options for driving a new car. But ensuring it is affordable is key. The lease is still a finance agreement and you could end up with bad credit if you discover too late that it's unaffordable. With most lease agreements (except for hire purchase where you are required to pay a deposit), you are expected to pay an initial fee. This can vary from 3 months lease payment up-front to 12 months. Ensure you have a plan in place for funding your initial purchase before you contact a lease broker.
Discover more about initial payments in this article
Estimate your annual mileage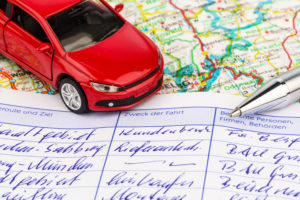 Your lease price will be based on a combination of things such as vehicle type, whether you're a business or personal customer and your expected annual mileage. When arranging your lease vehicle you will be asked to commit to an annual mileage limit. If you exceed this limit you will have to pay additional fees at the end of your lease term so it's worthwhile getting it right from the outset. Consider your average week and the journey's you make. To and from the office to the supermarket, visiting friends and family, whatever it is, make a note. Then visit AA Route Planner to discover the mileage for each journey. Tally it all together and you'll have an average weekly mileage. Times this figure by 52 (weeks in a year) to give an estimated annual mileage.
If you have any holidays or long journeys planned then it's worthwhile adding those in too. I would recommend over-estimating rather than under-estimating to avoid any nasty surprises at the end of the lease.
What happens if I go over my mileage on a lease?
Compare lease brokers
Comparing the prices of a variety of lease brokers is important to research before contacting a leasing broker, but be mindful of additional fees. Some brokers have hidden costs so the decision about which broker to use shouldn't just be led by the financials. If the financials were the only consideration about what car to lease then you'd be tearing up the roads on a push bike! I would recommend reading reviews on the lease companies and how they have worked with previous and existing customers. Good customer service is invaluable, especially for a large purchase such as a car. So as tempting as it is to go with the broker offering the seemingly cheapest price, think about the bigger picture.
Prepare your paperwork
Having your car shortlist, budget and annual mileage estimation to hand before you call will make the process of leasing a vehicle so much easier. The representative will go through your shortlisted vehicles and do some research to find you the best deal. Make a note of them and if you need time to think about which option provides you with the best value for money then you can always call back. Don't feel like you need to make an immediate decision. I'd even suggest sleeping on it and calling the next day to proceed with your purchase.
Fed up with looking for your next vehicle?
Need advice from an experienced Vehicle Specialist on what vehicle is right for you?
Book your FREE consultation now