Top cars for carers | The Motability Scheme

Top cars for carers
You have to be a special kind of person to work within the care industry. Caring for the communities most vulnerable people takes dedication. A Carer must be hard working, selfless and compassionate. The main goal is to provide care which allows people to live as independently as possible promoting positive mental health. A car is a vital tool for Carers. In this article, we'll be looking at a day in the life of a Carer. Once we know more about what our Carers day-to-day activities we'll list the top 5 cars we recommend as the top cars for Carers.
A day in the life of a carer
Our Carer starts the day with a cup of coffee and some breakfast. It is, after all, the most important meal of the day. Looking after their own health is important. A lot of people rely on our Carer to get on with their day to day life. So staying healthy is a priority for our Carer. Before getting started with their first client visit they head to the gym for a quick 30-minute exercise class to kick start the day. Getting ready for work at the gym our Carer packs up their gym wear and heads to the car for their first call.
The First Call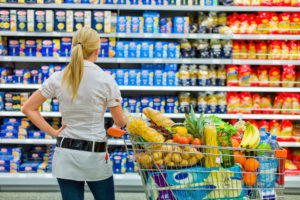 Driving across town via a supermarket to collect the shopping for Mrs Malcolm our Carer listens to the day's news so they can chat over current affairs with their clients over a cup of tea. Mrs Malcolm's shopping list is handily stored in the car, along with the other shopping and errand lists given to our Carer by clients. Our Carer grabs the list and makes a quick dart around the local supermarket before loading up the car with the shopping bags. Arriving at Mrs Malcom's House our Carer puts away the shopping Mrs Malcolm requested and begins helping around the house. Clearing up from breakfast, running around the hoover and helping Mrs Malcolm get washed and dressed for the day.
Mrs Malcom always has the best biscuits so our Carer makes them both a cup of tea and they sit together working on the crossword for 10-15 minutes before moving on to the next call.
Off to the Doctors
The next visit is a pick up to help Mr Sherman to his doctor's appointment. Our Carer arrives in plenty of time and pops in to help Mr Sherman with his shoes. Mr Sherman always likes to look his best so he also needs assistance with tieing his tie. Our Carer notices that Mr Sherman has not taken his medication which is left out on the side and makes him a glass of water to take his medication. Then, helps him out to the car ready to assist him to the doctors. Mr Sherman is not at all keen on the doctors, but our Carer takes his mind off it by playing golden oldies on the car radio.
Once Mr Sherman is taken home our Carer rustles him up some lunch and tidies up the kitchen before heading off to the final visit of the morning.
Popping to the Post Office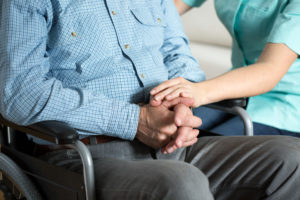 A bit of a rush to get to the next call in time. Luckily our Carer knows a shortcut and reaches the destination with 5 minutes to spare. At this stop, we meet a lovely couple with very limited mobility. They have already had a visit from a colleague this morning so they are up and dressed when our Carer arrives. Today, the tasks include preparing them some lunch, making the bed, cleaning the bathroom and tidying the kitchen. The couple ask if our Carer would also mind collecting some items from the Post Office. Mr Douglas wants to go too. Our Carer helps him into his wheelchair, to the car and back into the chair the other side. Mr Douglas loves to get out and about when he can.
Time for tea and cake
Via another supermarket to collect some essentials for Mrs Seward, our Carer arrives with bags of treats including cakes and biscuits. Mrs Seward had remembered it was our carers Birthday the other day and wants them to enjoy a slice of celebratory cake together. Our Carer welcomes the piece of cake as time is getting on and they've not had a chance for lunch yet.
A quick lunch on the go in the car re-fuels our Carer for the final calls for the day. The next three calls are predominantly cleaning work for customers ensuring they can love where they live and helps to keep them safe from trip hazards. At the end of a long day, our Carer unwinds by singing along to their favourite songs in the car on their way home.
Essential Features for a Carers Car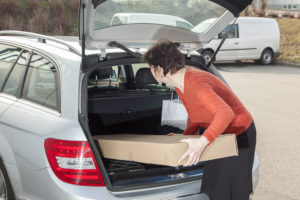 Now we know more about a typical day in the life of a Carer we have a greater understanding of the essential requirements of their vehicle. These include
A good size vehicle with easily adjusted seating for less mobile passengers.
Large boot space from multiple shopping bags for several customers
A vehicle that is easy to assist another person in and out of. A low vehicle or sports vehicle is out of the question.
A good SatNav system which notifies of traffic jams.
DAB radio with a wide selection of radio stations to help entertain passengers.
A retractable access ramp or storage for a wheelchair or other mobility equipment.
Reliability
Top 5 Cars for Carers
Focussing on the key features listed above that we've learned are must haves for our Carers car. We've compiled a list of the top 5 cars for carers. All of the cars we've chosen are available on the Motability Scheme. The Motability Scheme enables disabled people to get mobile by exchanging their mobility allowance to lease a new car, scooter or powered wheelchair. If you are a carer for someone who receives one of the below monthly disability allowances they can nominate you as a named driver on their vehicle.
To be eligible to join the Motability Scheme, you need to receive one of the following mobility allowances and you must have at least 12 months' award length remaining. Please note that the Attendance Allowance cannot be used to lease a car through the Scheme.
You can check more about Motability on their website.
Volkswagen Touran 1.2 TSI SE 5dr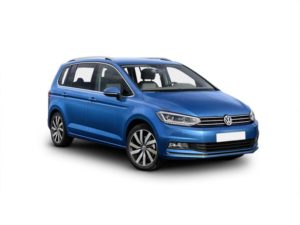 Winner of the What Car MPV Of The Year two years in a row. The VW Touran is a bit smaller than more recognisable MPV's making it great for town driving and on-street parking. Modelled to be a spacious hatchback the Touran feels classy inside. With plenty of room for passengers, our Carer can easily transport clients and mobility equipment as well as other Carers all at once.
Ford B-Max 1.4 Zetec Navigator 5dr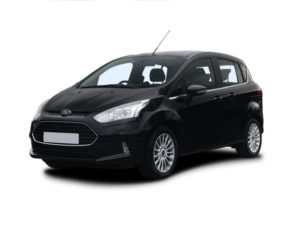 Based upon the bestselling Fiesta, the B-Max is a bit taller and longer which gives a surprisingly big bit of extra space inside. The rear sliding door and no central pillar makes the B-Max easy for passengers to get in and out of. It also allows our Carer to assist disabled passengers with ease. Not only that, for loading and unloading mobility equipment such as wheelchairs, the sliding doors are a godsend.
Honda Jazz 1.3 i-VTEC EX 5dr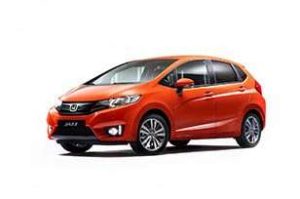 For those favouring a smaller car look no further than the Honda Jazz. The newer models of the Honda Jazz have a roomier cabin than their predecessors as well as increased boot space of 354 litres. This makes the total boot space 897 litres with the rear seats down. This is markedly large for a City car and perfect for our Carer to transport equipment or shopping or passengers as needed. There's also a new in-car infotainment system – Honda Connect – that offers real-time news, traffic and weather updates and internet browsing, as well as a 7.0in touchscreen in the centre of the dashboard. Ideal for our Carer to keep up on the latest news and stay connected with colleagues online.
Nissan Qashqai 1.5dCi Acenta 5dr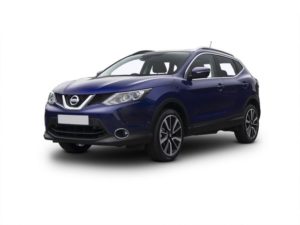 A sure fire contender in this list the Qashqai from Nissan offers a very comfortable ride. The cabin resembles a car in a much higher class with refined controls and a great infotainment system. Including SatNav, DAB Radio and Apple CarPlay and Android Auto. A deep glovebox is perfect for storing shopping lists and paperwork for our Carer. The Qashqai's rear seats fold down in a 60:40 split, allowing for transporting of people and mobility equipment at the same time and comfortably.
Skoda Fabia 1.2 TSI Monte Carlo 5dr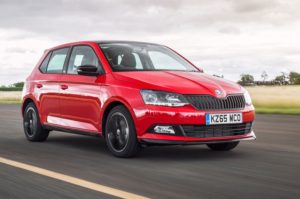 Another car for fans of a smaller vehicle. The Skoda Fabia may be small but it has a big personality. Plenty of cabin space for transporting more mobile passengers who require less mobility equipment at the end of the journey. The boot space offers plenty of room for shopping bags and it's small enough to be a dream to park on the road for our Carer. What Car state that it's one of the best small cars money can buy.
If you are a Carer looking for the perfect vehicle for you, be sure to test drive one or two from our list. Be conscious of your everyday activities to decide what are the most important features of a car to you. When you have that information contact a member of the team to discuss your Motability options.
Fed up with looking for your next vehicle?
Need advice from an experienced Vehicle Specialist on what vehicle is right for you?
Book your FREE consultation now