Is Volkswagen reliable? An impartial look at the German brand
How reliable is Volkswagen?
Is the Volkswagen Golf reliable?
Is the Volkswagen Passat reliable?
Is the Volkswagen Tiguan reliable?
Should I buy, lease or hire a Volkswagen?
How reliable is Volkswagen?
Ah German engineering, you can't go wrong. Or, can you?
While the company and the companies under its wide umbrella may have been criticised for its involvement in the 2015 emissions scandal, something that it is still paying for, Volkswagen's reliability is rarely thrown into question. The assumption is that because it's a German car, it's going to be reliable.
In 2013, WarrantyDirect (who also run ReliabilityIndex) conducted a study that revealed consumers believe vehicles manufactured by German-owned companies are more reliable, while the truth is very different. Evidence from WarrantyDirect's multiple reports showed that Audi, BMW and Volkswagen were producing some of the least reliable engines available.
So, the question remains. Is Volkswagen reliable? Is the German manufacturer a pioneer of trusty engineering, or is it falling behind Japanese rivals?
In this article, we look at how dependable Volkswagen vehicles are and how VW SUVs, estates, city cars and hatchbacks compare to its main rivals.
Are you looking for a new car but not sure what's available right now? Sign up for our weekly special offers newsletter and get the best car deals straight to your inbox.
Is Volkswagen reliable?
When it comes to Volkswagen, as with many other manufacturers, it can be a bit of a mixed bag. The German company produce an estimated 11 million vehicles every year and in 2019 they unveiled their new all-electric range, which pre-sold 10,000 units in just 24 hours. The ID3, an all-electric hatchback is due to be released mid-2020.
So, just how reliable is Volkswagen?
In 2016, Volkswagen ranked 22 out of 29 manufacturers according to the annual ConsumerReports reliability survey. In that same year, ReliabilityIndex reported that Volkswagen came 9th in their annual report.
Though this doesn't sound impressive, it is better than two of its German counterparts, Audi and BMW.
In ReliabilityIndex's 2019 survey, Volkswagen came 25th out of the 40 manufacturers being reviewed, with a score of 136.
When it comes to cars that made the Top 100 list, four Volkswagen vehicles received a low enough score to make it, with the Polo, iconic Beetle, Fox (the predecessor to the Up!) and the always-popular Golf appearing on the list. According to ReliabilityIndex, the average cost of repairs across all Volkswagen models is £382.04, which is not unreasonable when taking into account the number of models produced by the manufacturer that are included in the report. Surprisingly, the average time that Volkswagens spend off the road when they are in need of repair is relatively low, at an estimated 2 hours and 30 minutes.
Is the Volkswagen Golf reliable?
The Beetle is probably Volkswagen's most iconic car. However, in 1974 the manufacturer released what has become its most popular car to date, the Golf. Since 1974 there have been seven generations of the car and in October 2019 the Mk8 was unveiled, completely remodelled but with a name that people definitely recognise. By 2013 over 30 million VW Golfs were in circulation globally.
But, how reliable is the ever-popular Volkswagen Golf? Is it a car you can trust to get you from A to B every day without any issues, or are you going to find that you spend a lot of money on repairs?
The Volkswagen Golf Mk7 appears on the ReliabilityIndex Top 100 cars list for 2019. Having been awarded a score of 65, that is above average and means that the car earned 79th place on the list.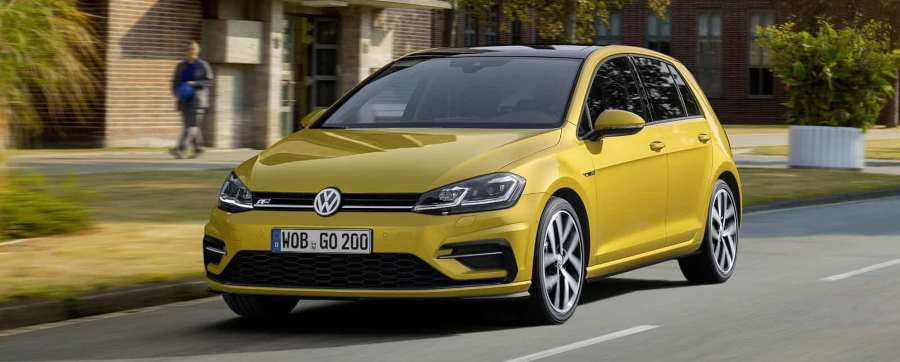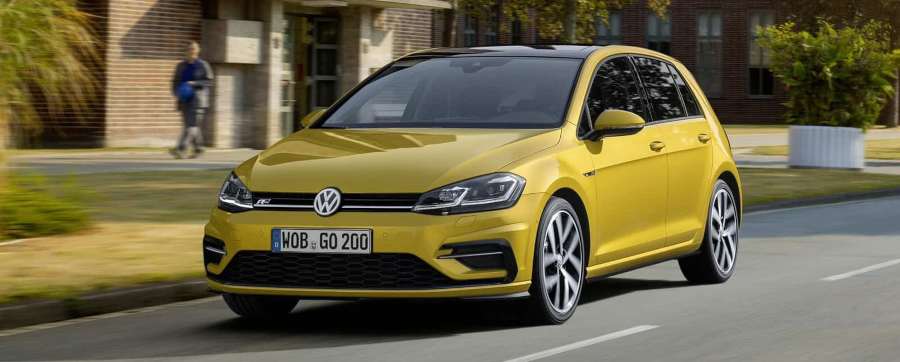 When it comes to affordability, the Volkswagen Golf is certainly not the most expensive car to repair, with the average cost, according to 2019 data from ReliabilityIndex totalling £274.73. The Golf is also reported to spend slightly longer off the road when it's in need of repairs, with the average time it needs in the garage being almost 2 hours and 45 minutes.
If you're thinking about getting a VW Golf, it's definitely worth checking the engine. In the 2019 ReliabilityIndex report, 40% of owners reported that the main reason they'd been forced to take their vehicle to be checked over by a mechanic had experienced problems with the engine. The axle and suspension were next on the list of problematic areas for Golf drivers, with 22.73% needing to get theirs fixed. However, things aren't all negative with the popular car, no owners reported they had issues with the air conditioning, braking system, steering or transmission, and very few needed to get the electrical system, cooling and heating, fuel system or gearbox checked and fixed.
Overall, ReliabilityIndex ranks the VW Golf as an above-average car that has a few problems but also has a great deal to recommend it. The picture when looking at the 2019 reliability survey from consumer website Which? is rather different. In the words of the Which? editors, the results for the Volkswagen Golf are "underwhelming", with the most reports of unreliability coming from anyone who owns the diesel model.
Though newer cars (0-3 years) were awarded an average 3-stars in the Which? 5-star rating system and only 1 in 5 owners reported that they had experienced any issues, it was the issues experienced by that 25% that gave the manufacturer an average score.
The problems aren't common, but they were frequently repeated by survey participants. The issues include:
Glitchy electric braking aids- which naturally can be serious if it's not resolved
Engine electric faults with the stop-start system, ignition and battery – these issues were reported by many diesel owners.
Older models have similar issues, with owners of cars older than 3 years reporting that they had found it necessary to make at least one trip to the garage for repairs in the 12 months prior to taking part in the consumer report. With older models, it's definitely those who own the diesel version who have drawn the short straw. They had to deal with more faults but there was little correlation in the reports, with few saying that they'd experienced the same one as someone else. A few unlucky people even reported that their cars had sprung a water leak thanks to a failure of their rainwater seals.
Though there are some faults reported in the earlier life of the vehicles, they aren't as common, which makes the Volkswagen Golf the perfect vehicle to lease, especially if you add on a maintenance package. It will give you all the kudos of the popular and – with the introduction of the new Volkswagen Golf Mk8 in late 2019 – stylish hatchback without any of the worry that can sometimes go with a car that has the reputation of requiring what can be expensive repairs.
Thinking about the new Volkswagen Golf? Call one of our vehicle specialists or request a callback.
Is the Volkswagen Passat reliable?
First released in 1972, the Passat Saloon is in its eighth generation, so it's actually 2 years older than its more popular sibling, the Golf.
If you look at reviews from some owners of the Passat, you can see that there is a lot of love out there for the saloon and estate models. However, when it comes to reliability, there is also a lot of negative press, with some people awarding the car 1– and 2-stars out of five.
According to the 2019 ReliabilityIndex survey, the Passat saloon has a score of 143, looking at the issues experienced by those who have reported they had problems with their cars over the 12-months running up to the 2019 survey, the lower score is understandable. The most common areas that necessitated a visit to the garage for repairs were the axle and suspension with 20.07% of respondents stating that this is something they had experienced, while 17.94% said that they'd had engine trouble.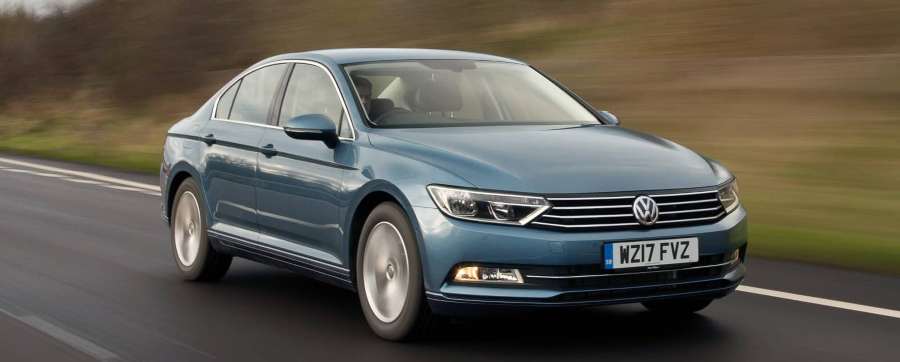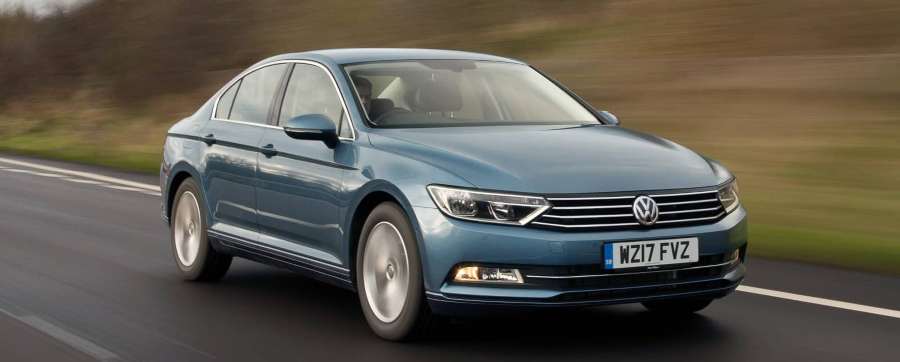 Generally, repairs were more costly than those for the Golf, with the average cost of fixing problems working out at £329.29. However, the amount of time needed to carry out repairs on the Passat Saloon is over 30 minutes less than owners of the Golf found their vehicles were spending in the garage, at just under 2 hours 15 minutes – which is definitely good if you are short on time.
The eighth-generation model Passat Saloon only launched in 2015, so in the most recent reliability report from Which? (2019) data for older models were not available. However, the car performed admirably, earning 4-stars.
Though it has a slightly higher than average fault rate of 31% (the average is 25.5%), reliability for the new Passat Saloon in its first three years is felt to be much better than average and any issues reported by owners were found to be minor. The majority of problems that people reported as part of the 2019 Which? reliability survey were related to non-engine electrical issues.
The Passat Saloon is a popular model with a lot to recommend it, especially its reliability, if information from Which? consumers is to be believed. Of course, if you are thinking about leasing the stylish car as your next model, whether for business or personal use, it could be worth considering a lease with the additional security of a maintenance package to cover any issues that could come up during your time with the car.
Like the look of a new VW Passat? Contact our team and they can help you get behind the wheel of a brand new Volkswagen.
Is the Volkswagen Tiguan reliable?
The Tiguan is a popular crossover that made its debut in 2006 at the LA Motor Show and was added to the Volkswagen range in 2007. Now in its second generation, the vehicle has gone through a few changes and in 2019, the German company built its 5 millionth Tiguan, which is something of an achievement in 12 years. All that being said, though, how reliable is the Volkswagen Tiguan? Will you end up being on first-name terms with your local garage, or will you be seeing them only when you get an annual service?
In the 2019 survey conducted by ReliabilityIndex, the Volkswagen Tiguan did not place in the top 100 cars, and was, unfortunately, also awarded a less-than-stellar 157 points in their index.
Although owners of the Tiguan have experienced a considerable number of issues with everything on the car from the engine (28.92% of owners reported a problem with this) to the steering system (1.23% of owners needed to get this repaired), it doesn't spend as much time on blocks at the garage as the Golf. The average time that the Tiguan spends off the road in the garage is under 2 hours 30 minutes. However, the cost of getting the repairs done is higher than the average experienced by owners of the Golf and Passat at £391.49.
The Tiguan is a crossover with off-road capabilities and therefore it is likely to experience different issues to the other cars already mentioned, so the slightly higher cost of repairs is not unexpected.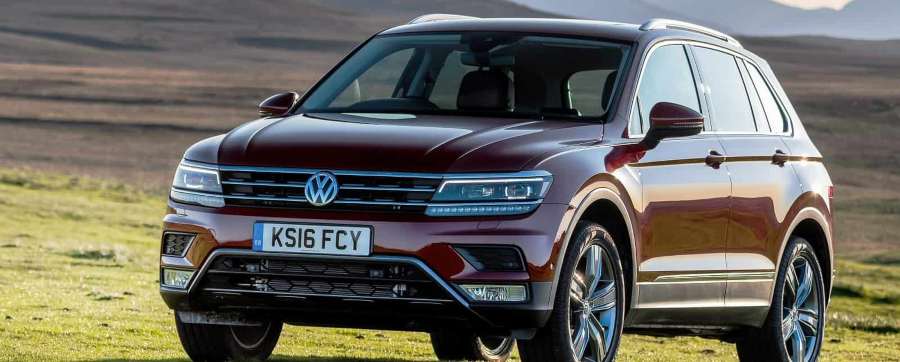 If you are considering leasing a Tiguan, they are stylish and practical, then adding a maintenance package to your lease would be well worth considering. Reviews of their comfort and exciting driving experience make this the perfect car for a family jaunt or a long-distance drive to the Lake District.
According to Which? the Tiguan reliability performance is even worse. The 2019 reliability report from the popular consumer website focuses on the second-generation model, first released in 2016, and it is less than favourable.
The Volkswagen Tiguan was awarded a decidedly average 3-stars out of the maximum five. However, Which? acknowledge that it's a bit of a mixed bag when it comes to reviews of the Tiguan. As with some other manufacturers (including Mercedes), analysis of the data received from thousands of consumers showed that when it comes to repairs and performance there was a marked difference between petrol and diesel models.
Owners of the petrol version of the second-generation Tiguan discovered that it experienced a greater-than-average number of faults, with 25% reporting they'd had problems with their young (0-3 years) car. Fortunately for these owners, none of the issues reported were major, with most of them being for non-engine electrics.
The diesel Tiguan has an average number of faults for a young car, and again, the majority of reported issues are non-serious affecting mostly the non-engine electrics.
The real difference between the petrol and diesel version is the breakdown rate. 0% of petrol owners reported that they had experienced a full breakdown in the year before participating in the 2019 reliability survey. Whereas, owners of the diesel Tiguan had a different story, with 2% reporting that they'd broken down and needed to take their car in to be repaired.
Looking to buy, lease or finance a new Volkswagen? Get in touch with our team and they can help.
Why are Volkswagen vehicles unreliable?
So, why is Volkswagen considered unreliable?
As with many other manufacturers on the market today, including luxury ones such as Volvo and Mercedes, the addition of more in-car technology means that there are more things that can go wrong.
Volkswagen has been in the news a great deal in the last few years and it's not always been good news, however, that is not relevant when it comes to the reliability of their cars.
What is important is the number of problems that their various ranges have experienced, and a number of them, from the Passat to the Jetta (which is not available in the UK) have suffered from faults with their engines.
Of course, the modern technology which goes into the cars; infotainment systems, sat-nav, virtual cockpits, is also a source of problems, and these are often the reason why repairs are more costly. While the inclusion of newer technology is great and it's definitely a very good selling point, it does bring the potential for more faults with it, which can affect reliability scores, and how confident purchasers feel about it.
When looking closely at the reliability surveys and consumer reports it looks like much of Volkswagen's unreliability sits with its engines, rather than its technology like many of its German counterparts.
How reliable are consumer surveys?
We use consumer surveys and customer feedback as a way of judging a car's reliability because the information is coming from those who actually drive the car. This means that consumer websites can take the information from the customer feedback and come to a conclusion based on this feedback. WarrantyDirect (who provides information for the annual ReliabilityIndex report) gathers its information from the extended warranties provided to customers. The company uses the information that is gathered when someone makes a claim.
That said, consumer surveys are not without fault. If we are looking at overall customer satisfaction, there could be things that bring it down that aren't related to reliability at all. For example, many German cars withheld from including cup-holders for a long time. While this may seem like a minor problem, many drivers did, in fact, take issue with it and this affected their overall satisfaction with the models. While cup-holders might not have been an issue for Volkswagen, it's probable there are other factors that will have brought the overall satisfaction of consumers down. This includes the infamous emissions scandal. There is no doubt that being at the centre of this widely-publicised situation lowered customer satisfaction with the brand.
Overall, though, consumer reports and surveys are pretty accurate when it comes to reliability as they use a considerable amount of evidence to back up their findings.
Should I buy, lease or hire a Volkswagen?
If you're looking for a new vehicle and want something that has a strong history in manufacturing vehicles for every stage of a driver's life then you're in the right place. The majority of problems that occur with Volkswagen models happen after the car has hit its third birthday, so if you're looking to get a new car and have set your sights on one of the many Volkswagen models that are on the market, what about leasing your next vehicle?
If you have any concerns about the possibility that you may be beset with repair costs then you can purchase a maintenance package that will remove any worry you might have as it will cover the cost of repairing issues that might come up during your time with the car.
Conclusion: Is Volkswagen reliable?
So, is Volkswagen really unreliable? As with any manufacturer, it depends greatly on the model you choose.
As a whole, Volkswagen dependability isn't where it earns the best scores. However, the company make good cars and consistently score well when it comes to performance, design and overall quality. Perhaps a little bit of unreliability is worth a car that is well built and great to drive.
LOOKING FOR YOUR NEW CAR?
Want to find the perfect Volkswagen for your needs and budget? We can help, call us on 01903 538835 or request a callback using the form below.
Fed up with looking for your next vehicle?
Need advice from an experienced Vehicle Specialist on what vehicle is right for you?
Book your FREE consultation now