When looking at getting a new car one of the things you have to consider is reliability. Spending a lot of money on your dream car only to have endless problems with it isn't exactly an ideal situation.
The Volkswagen Tiguan has gone from strength to strength since its conception. And, in 2015 more customers bought a Tiguan than they did in any previous year. It has been at the forefront of the mid-sized SUV market and has given its rivals, the Kia Sportage and Nissan Qashqai a serious run for their money.
But, are they reliable? We take a look at both reviews and consumer surveys, and compare it to its rivals.
Volkswagen has a strong reputation for reliability, so you shouldn't be surprised that Parkers have given the 2016 Tiguan 4.5 stars out of 5 for reliability.
Their reasoning? The Tiguan has underpinnings from other VW Group models from the past couple of years. This is a similar story with the engines and gearboxes, and there have been no significant defects that have been reported. Consumer reports have graded the Tiguan at three stars for reliability, also taking the fact that VW are known for their reliability into account.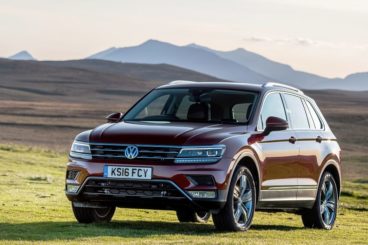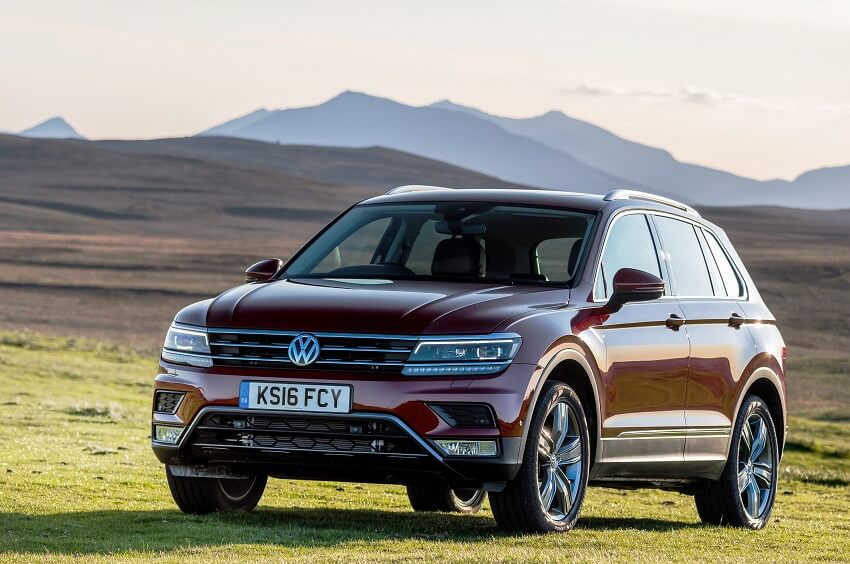 However, if you have a look at JD Power, the Tiguan does not do half as well as Parkers estimated. JD Power is a consumer survey website, rating cars on a variety of criteria, from design to style to reliability. The predicted reliability for the 2016 Tiguan is surprisingly just two out of five which is the lowest rating JD Power offer. This is also the case for the 2015 Tiguan. JD Power measures their reliability by analysing how many faults the car has suffered over the previous twelve months. So, they are pretty accurate in terms of reliability.
Models that score two out of five have been scored lower than the other models in the survey, and scored just 20% out of an overall 100%. It should be important to note here that JD Power conducts surveys involving people who actually own the product – so those asked do actually own a Tiguan and have rated it a mere 2 out of 5 for reliability.
But again, you could argue that it's too early to say whether the 2016 Tiguan is reliable. And, as Parkers have said, there is no obvious reason as to why they should question the reliability of the Tiguan, considering Volkswagen models are pretty good in terms of reliability.
Volkswagen Tiguan vs. Kia Sportage: Which is more reliable?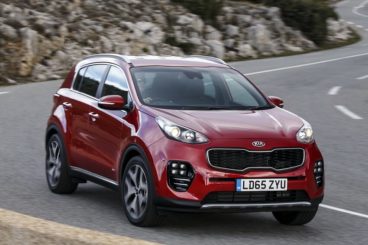 Okay, so we've established that there are mixed reviews in terms of the Tiguan's reliability, but how does it compare to its competitors?
The Kia Sportage is one of the Tiguan's main rivals, and Kia are renowned for their confidence in their cars. They don't have a seven year warranty for nothing! Parkers have given the Sportage a five star rating, claiming that the seven year warranty is confirmation that they are still on top when it comes to reliability.
However, JD Power again says differently. Though they score more than the Tiguan, the Sportage is reported to have scored 'about average' in the reliability rating. Interestingly, the 2015 Sportage was awarded full marks for reliability by JD Power. Again, this could be because the 2016 Kia Sportage is too young to determine how reliable it would be.
Which? however, rate the Sportage as above average in their latest car survey. So, there are mixed reviews about how reliable the Sportage is. But, when comparing it to the Tiguan, you can see that it is coming in as slightly more reliable.
Volkswagen Tiguan vs. Nissan Qashqai: Which is more reliable?
So, how did the Tiguan fare against the Qashqai?
Pretty well, if you go by what Which? has reported. Even though the Qashqai is considerably new, it's had an unprecedented amount of faults, leading it to receive a mere two stars. This has mainly been down to electrical faults in the parking sensors, entertainment system and stop-start system.
Parkers have again rated quite highly, awarding the Qashqai 4.5 stars out of 5. However, they have noted that there were some recalls for fuel and steering issues with the original Qashqai's, and that some owners had reported that they had issues with the rear shock absorbers. But they do expect the reliability for the latest Qashqai to be a lot better.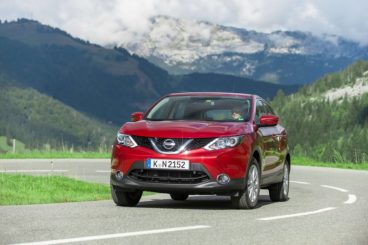 So there are some mixed opinions on whether the Tiguan is reliable or not. Parkers estimate that it will follow previous Volkswagen models and will be solidly reliable. This is the same as Which?
However, consumer surveys on JD Power tell a different story and the Tiguan is marked considerably lower in terms of reliability. Compared to its competitors, it's sort of in the middle. Ultimately, it's down to you.
Or watch the video review below…

Will enjoys: Socializing with friends, driving fast cars

Will is a positive force in the office. He's always smiling no matter the situation, and he prides himself on providing a cheerful, knowledgeable service.

Latest posts by Will Lucie-Smith (see all)