Plugin hybrids have become increasingly popular as of late. So much so that there is pretty much a plugin hybrid for everyone these days, whether you're looking for a city car or something more luxurious.
And speaking of luxurious, what luxury plugin hybrids are the best?
Luxury and environmentally friendly haven't always gone hand in hand, however, times are changing and there are now a lot of cars that don't compromise on luxury or their carbon footprint.
So, we take a look at the best plugin hybrids that offer you that little bit more luxury.
Firstly, let's take a look at what a plugin hybrid actually is. A hybrid car has both a combustion engine and an electric battery. A standard hybrid only uses electricity at low speeds. Once the speed picks up, it switches to fuel and in turn, recharges the electric battery.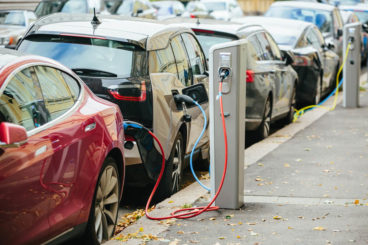 However, a plugin hybrid will use electricity for as long as possible until the battery reaches a predetermined level. Only then will it turn to fuel. You charge the electric battery up via a plug either in your house or when you are out and about using a charging point. These are available at most service stations or you can get one installed in your workplace. You tend to also see them in car parks.
Plugin hybrids are classed as ultra-low emission vehicles which means they emit 75g/km of CO2 or less, which makes them more environmentally friendly than standard hybrids. To read the pros and cons of plugin hybrids, you can read our article here.
What are the best luxury plugin hybrids?
So, which luxury plugin hybrids are the best? We take a look at our favourites:
BMW are doing pretty well on the low emission front. The introduction of their electric i3 and i8 have been hugely popular and they're doing pretty well with their plugin hybrids.
The 3 Series Saloon is one of our top picks. It's combined mileage means it costs a mere 6.4p/per mile to run and has a top speed of 140mph. It also has the lowest CO2 emissions out of all the luxury cars on our list at 44g/km of CO2.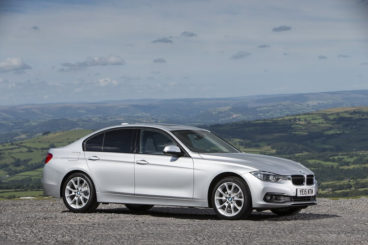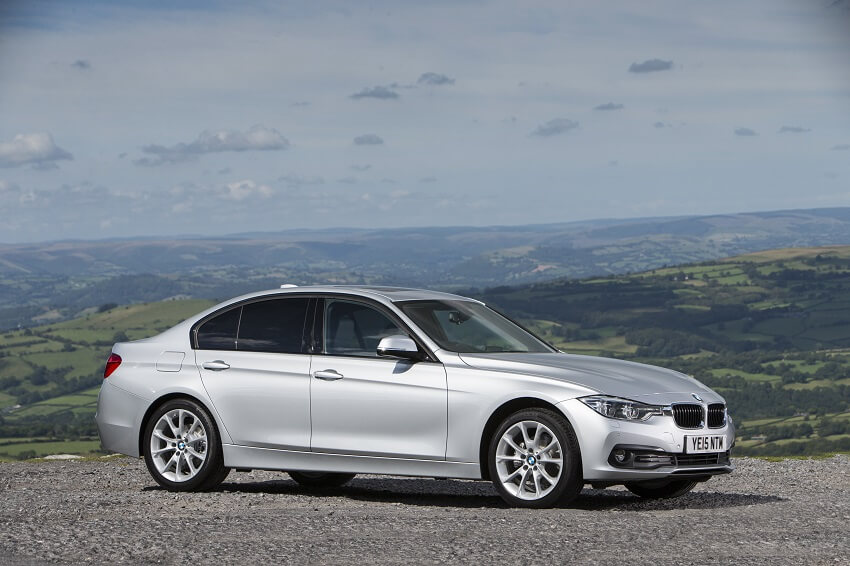 Mercedes-Benz C-Class Saloon C 350e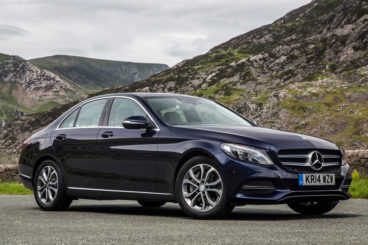 Mercedes are also another luxury brand that have done well on the low-emission front. Many of their luxury cars now come in plugin hybrid form and one of the best is the C-Class Saloon.
It's faster than the BMW 3 Series and has a top speed of 155mph at only a marginally higher running cost. It costs just 6.8p/per mile to run but it does emit more emissions at 48g/km of CO2.
Mercedes-Benz E-Class Saloon E 350e
If you want something even more luxurious than a C-Class but don't want to compromise on low emissions then you might want to consider an E-Class Saloon.
Even more executive than the C-Class, the E-Class is still low emissions at 49g/km of CO2 and is faster than the C-Class. Interestingly, it is also cheaper to run at just 6.6p/per mile. And we don't need to convince you that this is one of the best executive saloons in its class. What more could you want?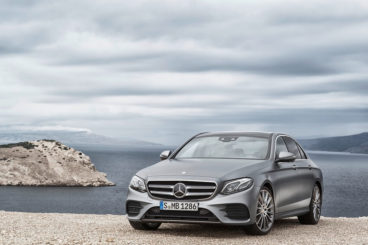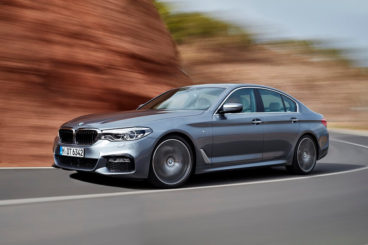 Slightly more expensive to run at 7p/per mile, the BMW 5 Series is more luxurious than the 3 Series. Not that this means it compromises on its eco-credentials, however. It emits just 46g/km of CO2 making it greener than the E-Class, but not the greenest in its class.
It has a top speed of 146mph and can do 0-60 in 6.2 seconds.
Porsche Panamera 3.0 E-Hybrid
If the cars we've mentioned already aren't luxurious enough for you, then how about the Porsche Panamera?
Admittedly, it's not as green as the other cars in this list, it's still ultra-low emission at 56g/km of CO2. It's cheap to run too, which will make it very attractive to company car drivers. It's pricey, even with government grants, but if you're looking at a Porsche Panamera, the initial cost probably isn't that much of an issue.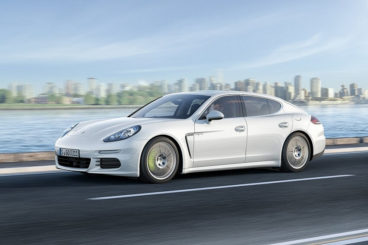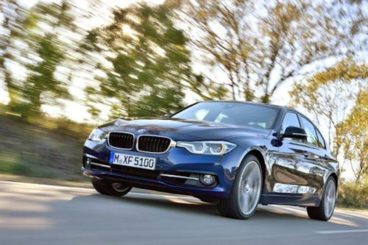 Not quite a Porsche Panamera but the BMW 7 Series is still pretty executive. It's not everyday you get a BMW 7 Series that costs just 7.1p/per mile to run.
It's fast too, reaching 60 in 5.4 seconds and has a top speed of 155mph. It emits less CO2 than the Panamera at 49g/km of CO2, but it isn't the greenest executive car in its class.
The first Audi on our list, but it is a great car. Interestingly, this is a diesel plugin hybrid, so it's great for those who do a lot of motorway driving. It's also a great choice for a family that want a bit more luxury.
It's bigger than many of the cars on this list, but it's still quick as it does 0-60 in 6.2 seconds and has a top speed of 143 mph.
Although it might be a bigger car, it's still greener than some of the smaller cars on the list at 48g/km of CO2. It means that the Audi Q7 costs only 8p/per mile to run.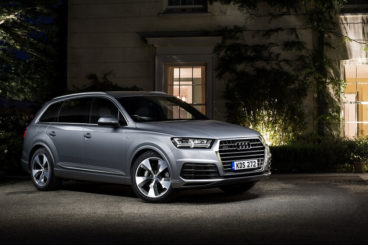 Porsche Cayenne 3.0 S E-Hybrid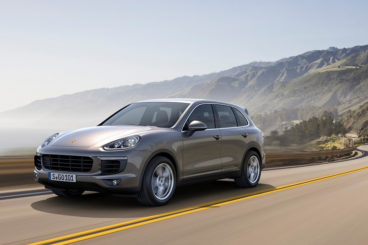 While we're looking at bigger cars, the Porsche Cayenne is also a favourite for a luxurious family car that also boasts green credentials.
Admittedly, the Porsche Cayenne only scrapes the ultra-low emission classification as it emits exactly 75g/km of CO2 (it's almost as if they did that on purpose) but it still counts. This also makes it an attractive company car.
It's more expensive to run at 11p/per mile, but it's quick and can do 0-60 in 5.9 seconds. But, like the other Porsche on the list, we're sure you're not too concerned about price.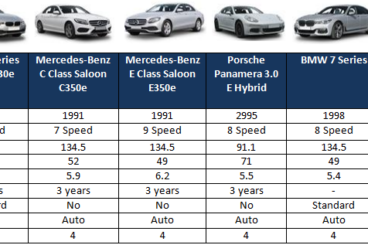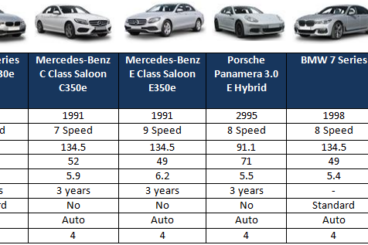 So, there are our best luxury plugin hybrids. All of these cars are ultra-low emission vehicles like we said, and are free from congestion charge and will cost you very little in car tax. Of course, there are other luxury plugin hybrids on the market, but we think these ones will at least give you an idea of the sort of cars you want to be looking at. There are more plugin hybrids being put on the market all the time, so to keep up-to-date, you can use our search function.
Use our search function to find your new vehicle…

Latest posts by Rachel Richardson
(see all)