What Will Happen During My Call With OSV?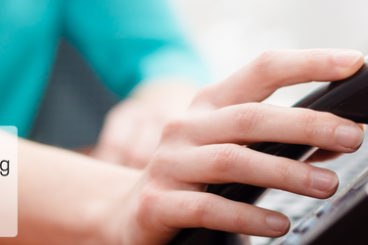 Choosing which leasing company to go through is a big part of the leasing process. You will want to find a vehicle broker who you can trust, will listen to you, and will find you the best deal for your situation.
And, you may be considering OSV. Which is great! We would love to have you as a customer. One of the things that we take very seriously is being completely transparent with our customers. That's why we write these articles, to make sure you're as informed as you possibly can be about the leasing process. And that transparency doesn't stop when you make your first call to OSV.
In this article, we're going to look at what happens in your first call with OSV and our leasing process.
What will happen during my first call with OSV?
Firstly, you can either ring us or request a call back via our website. Either way, you will be put through to a Vehicle Specialist. Your Vehicle Specialist will be with you for the duration of the leasing process and will be available throughout your contract. So if, two years into your contract, you have a question you can ring up your Vehicle Specialist and they will be happy to help you.
We advise that you put 10-15 minutes aside for your first call as your Vehicle Specialist will get to know you and your situation.
They will ask about your current situation
So you will be asked what you are currently driving and why you want to lease. They will also ask you about what sort of contract you are looking at, be it personal or private.
You will be asked about your budget
Our Vehicle Specialist will ask you about your budget. They need to know your budget for when they are shopping around for the best deal. When you lease with OSV, we do all the work. This means that we do the shopping and the negotiating for you.
So, it is important that we know your budget. If your Vehicle Specialist doesn't know your budget then they will be unable to find the best deal for you nor will they be able to negotiate a better deal if they can. You may be reluctant to tell your Vehicle Specialist your budget at such an early stage but it is something that they need to know so they can find the best deal for you.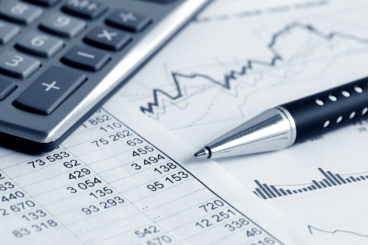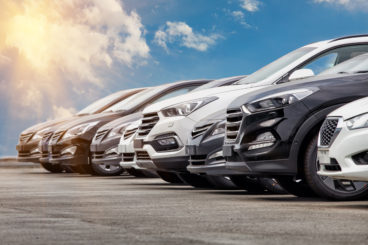 They will ask you what sort of car you are looking for
It's advisable before you talk to OSV to do a bit of research as to what car you're looking for. Some customers phone up knowing exactly what they want, down to the specification. However, others don't and that's completely fine. Our Vehicle Specialists are called Specialists for a reason. A rough idea of what you are looking for, such as a saloon or a hatchback, a family car etc. however, will make things easier. There are a lot of cars on the market so narrowing it down to at least a sector will help our Vehicle Specialists hugely.
You will talk through your leasing options
If you are unsure about what sort of contract you want, then now is the perfect time to tell your Vehicle Specialist. They will go through the different types of contract and what they entail. Then they will help you come to a decision as to which contract you want. If you are unsure about any part of any lease contract then now is the time to ask. Again, they are called specialists for a reason and all of our sales team are SAF approved. This means that they have up to date knowledge of all lease contracts. This means that you are always getting the correct information.
Once they have all the information they need, they will start shopping
Once your Vehicle Specialist has all the information required, they will start shopping around for the best deal.
It's at this point that you can sit back and relax. All the hard work will be done by your Vehicle Specialist as they search and negotiate a deal that will fit your budget and your situation. Once they have compiled a few options for you, they will give you a ring to present these options to you. You will then discuss and decide which you want to go for and then you can move forward to the next step.
So that's what happens when you have your first call with OSV. As we said, it's advisable to set 10-15 minutes aside to have a conversation with our Vehicle Specialist. The longer you talk to them and the more information you give them the more likely they are to find the perfect deal for you. It's also worth having some idea of your budget and what type of car you're looking for as this will also help your Vehicle Specialist hugely.
While we've gone into a lot of detail about the first call, which is very important, it's worth us talking about the rest of the OSV process. We pride ourselves on transparency and it's only fair we talk about our whole process and not just the first call.
After the first call
As we mentioned above, after your first call you can sit back and relax while your Vehicle Specialist does the leg work. They will then ring you with their findings and you can report back. If you like the sound of a deal then you can move forward. If not, they will go away and try to find a deal that would suit you better.
Moving forward
When you are ready to move forward with your agreement, we will send you an order form and a finance application form. You will have to fill these out accordingly and send them back to us. It will also be at this point that you will be offered any insurance products. You can read about GAP insurance here.
The documents process
You will be sent an order form and a finance proposal form either by fax, post or email. You will have to fill these out and send them back to us. It is at this point that you will be handed over to the finance team. However, this does not mean that your Vehicle Specialist won't be available at all times. If you have any queries or worries then do not hesitate to call them. They are your Vehicle Specialist for the duration of your lease contract. You can read more about the documents process here.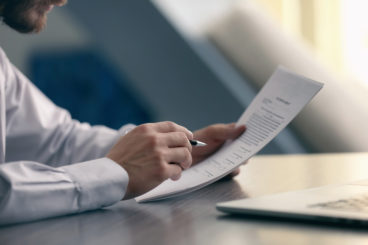 Pay the deposit
Once your documents have been processed and everything has been approved, you will have to pay your deposit, otherwise known as an initial payment. You can read more about the initial payment here.
Gaining access to the portal
Once your order is placed, you will gain access to our customer portal. You will be provided with a login and password and only you, and the finance team, can see the status of your vehicle. You will receive email updates when the order of your car has been updated. So, when your car is being built, the portal will be updated. You can read more about the portal here.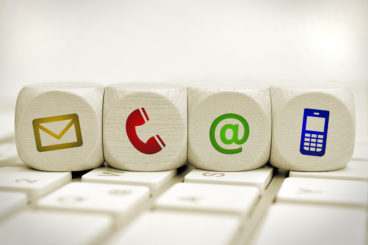 The after sales process
When your car has been delivered, it's not goodbye from us. We will phone you to follow up to make sure that you are happy with everything. If you have any questions don't hesitate to ask them at this point.
We will then be on hand throughout the whole of your lease contract if you need to contact us. As we said, your Vehicle Specialist is with you throughout the duration of your contract.
You can check out our infographic of the OSV process below.
Hopefully, that has given you an idea of what your first call with OSV will be like, and also the rest of the OSV process. The main thing is that you are completely honest with your Vehicle Specialist, and in turn, they will be honest with you. They are trying to find the best deal for you, so giving them as much information as possible will help them and in turn, get you the best options for your situation. You can read more about why you should choose OSV here.

Holly enjoys: Reading, music and spending time with friends.

Within a week of Holly starting work at OSV she became an indispensable part of the marketing team. She's very intuitive and gets on with the whole office effortlessly.

Latest posts by Holly Martin (see all)