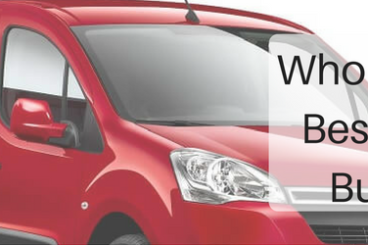 The humble van. Often overlooked when talking about pickups and huge lorries, the van has been a trusty companion for workers and private individuals alike and they deserve more appreciation.
And their drivers need more information on vans. When you look at buying or leasing, everything tends to be about cars. We are guilty of it too, which is why we are writing this article today. When you are looking for a new van, it can be hard to know where to start. You will of course have to consider payload, practicality etc. Then you can start looking at the make.
So who makes the best vans for business? In this article, we look at which brands make the best vans for business and whether they would be right for you. We also touch upon car leasing for vans as well.
Best Manufacturers for Business Vans
Before we begin, it should be noted that this is simply our opinion. There are a lot of other brands out there that could be perfect for you or your business. However, these are the ones that we think are the best. In no particular order, here are the brands that make the best vans…
Ford
Ford have long been popular with van drivers, and they have produced some great models over the years, including two of our favourites; the Transit and the Transit Connect
Ford Transit
Another favourite, the Ford Transit is the best-selling commercial vehicle in the UK and won Van of the Year by AutoExpress three years in a row. It is hugely affordable in all aspects including financing, insurance and running costs and it drives very well. In the L2 and L3 vans, there is room for up to four Europallets, up to five in the L4 van. It also has an increased load length so you can stow loads up to 3.04m in an L2 van, 3.49m in L3 and 4.21m in an L4 vehicle.
The payload varies depending on which model you go for, but the lightest front-wheel drive variant of the Transit has a payload of 1,445kg. There is also an impressive amount of safety features including Pre-Collision Assist, Traffic Sign Recognition and Adaptive Cruise Control.
By 2020, the Transit will be getting hybrid drive technology, so that's something to look out for.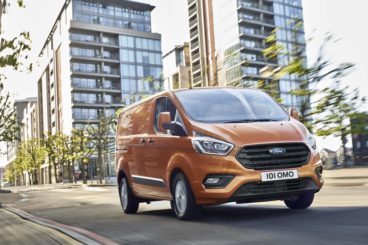 Ford Transit Connect
This is a favourite amongst small van drivers and has been for some time now. It's ranked one of the best small vans on the market and we aren't surprised. The Transit Connect can come with a load-through bulkhead that allows you to carry items up to 3m long in a short wheelbase van and up to 3.4m in a long wheelbase model. It has a flip-up hatch at the bottom so you can slide long items into a storage area beneath the front passenger seat. Behind the bulkhead, there is room for two Euro-pallets in a short wheelbase or up to four 8 x4 sheets of material in a long wheelbase model. It has a payload capacity of 967kgs and has side-wall mounted tie-down points to help keep the load floor clear.
It also comes with more safety features including Active City Stop and Traffic Sign Recognition. You also get an Infotainment system that features Apple's CarPlay and Android Auto.
Volkswagen
Volkswagen are another brand that have gained a loyal following amongst van drivers, and have plenty of vans on offer for a range of different purposes.  
Volkswagen Caddy
The Volkswagen Caddy is slightly pricier than others in it's class, but many will tell you that it's worth it. It has a modern interior, and is well built and reliable. As its a Volkswagen, you wouldn't expect anything less. It has a high resale value which is great for when it comes to selling it on but it does mean you will have to part with a small fortune if you want to invest in a used one.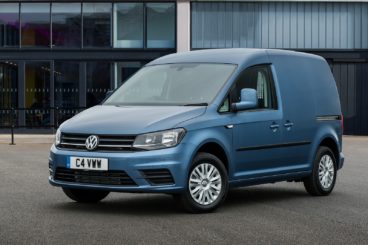 The panel van has a load capacity of up to 3.2㎥ or up to 4.2㎥ in the Caddy Maxi Panel van. You can have lashing rails and lashing rings as well as an optional rubber floor for easy cleaning, insulating and sound-dampening purposes. It also comes with an infotainment system and safety systems including Automatic Post-Collision Braking, Traction Control and an Electronic Stabilisation Programme.
Volkswagen Transporter T6
It won Van of the Year Award by Autoexpress last year and has sold over 12 million units since it first took to our roads, the Volkswagen Transporter T6 has long been a favourite, particularly with the self-employed.
You can choose from two wheelbases and three roof sizes. This creates a load compartment volume of between 5.8 to 9.3㎥ and a potential payload of up to 1,301kg. Like the Caddy, you can opt for rubber flooring as well as step lighting and extra fastening aids.
There is also the option of a comfort pack (Standard on some trims) that includes twin sun visors, a two-tone horn and dimmable dashboard illumination. Again, there are lots of safety features including Driver Alert and Brake Assist as well as Adaptive Cruise Control and Front Assist with City Emergency Braking as standard.
Volkswagen Crafter
International Van of the Year in 2017, the Volkswagen Crafter is, according to Volkswagen 'a commercial vehicle like no other'.
The Crafter comes with wide sliding doors, opening up to 1,311mm and a high load compartment height of up to 2,196mm. The loading sill can also be lowered by 100mm. Depending on which model you go for depends on the payload, but it ranges from 735kg to 1,454kg.
A new addition, the 'ergoComfort' suspension seat features optimal back care and comes with a 20-way seat adjustment. You can also add heating and a massage function if you wish. The Crafter also comes with a lot of safety equipment including Park Assist, Side Protection and Rear Traffic Assistance.
Renault
Renault have long been making practical and affordable vans, that are popular with businesses and van drivers alike. They are also paving the way for electric vans, and their electric Kangoo is becoming increasingly popular.
Renault Kangoo
The Renault Kangoo is a popular small van and is hugely customisable.
It has a low load threshold and has a load volume of up to 3.6㎥. It has a multi-positional bulkhead and ply lining to protect the interior of your van. The Kangoo also comes with a rear roof flap that allows for vertical storage of oversized objects. Other features include rear parking assist and USB and AUX ports.
If you want an electric van, then the Renault Kangoo could be a perfect choice. Electric vans aren't as advanced as electric cars just yet, but with more low emission zones being introduced in cities across the country, we're sure that they will become more advanced and more popular in the years to come. The Kangoo ZE has a range of 170 miles.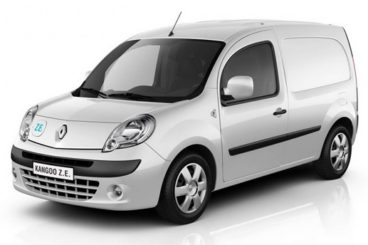 Renault Master
If you're looking for something bigger but equally as affordable, then the Renault Master could be for you. It has a load volume of up to 17㎥ and payloads of up to 2,167kg depending on what model you go for. It comes in 4 lengths and 3 heights and has a maximum width of 1,380mm, meaning it can transport 4 euro pallets. The rear-wheel drive versions are able to transport up to 5 euro pallets. The rear doors open at 270° (optional).
It also comes with optional extras including R-Link, an integrated touchscreen system that includes navigation and R&GO, an application that turns your smartphone into a touchscreen for your dashboard.
Citroen
Another hugely popular brand for van drivers, Citroen offer a range of affordable vans in a range of sizes.
Citroen Berlingo
The Berlingo has a payload of up to 850kg with an available volume of up to 4.10㎥. It also has an available length of up to 3.25m and a width between wheel arches of 1.23m.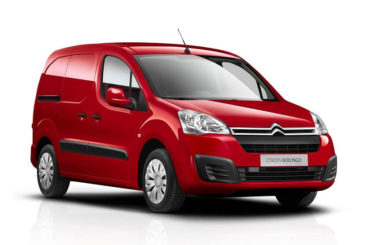 The van is available in two lengths and offers smart access points including large sliding doors and asymmetric rear doors that open to 180°. With the larger version of the Berlingo, 2 EuroPallets can fit comfortably in the loading space.
The Berlingo features a touchscreen tablet that comes with navigation displaying speed limits and traffic conditions as well as extra media features including streaming and voice recognition.
Citroen Dispatch
If you want something bigger, then the Citroen Dispatch is a great option. It comes with optional hands-free sliding side doors and a payload of up to 1400kg. In terms of volume, the Dispatch offers up to 6.6㎥ of useful volume and up to 4m of useful length. There is also 1.25m width between wheel arches. The Dispatch can also pull up to 2.5 tonnes of trailer.
In terms of safety and technology, the Dispatch comes with Grip Control that optimises the traction of the front wheels according to terrain, and a Heads-Up Display. The Heads-Up Display shows essential driving information such as current and recommended speed, navigation instructions and collision risk alerts, on a transparent section in your field of view. This allows you to keep your eyes on the road but still get all the information you need. It also comes with Blind-Spot Monitoring and Active Safety Brake.
Peugeot
Peugeot have gained a loyal following for their vans, and are following in Renault's footsteps with a fully electric version of their Partner.
Peugeot Partner
Sitting in the middle of Peugeot's van range, the Partner has two versions but sit on the same length wheelbase. Depending on what version you go for, you can have a payload of either 750kg or 850kg. Load volume can reach up to 3.7㎥ and can come with Multi-Flex passenger seat and a cage bulkhead that folds around the driver.
There is also more safety features in the latest Partner including Active City Brake, parking sensors and a reversing camera. You can also get an infotainment system on the higher trims.
The electric version of the Partner has a range of 106 miles, with a battery and drivetrain warranty of 5 years and 40,000 miles.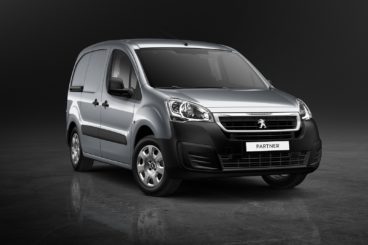 Peugeot Boxer
The Boxer has a payload ranging from 1,115kg up to 1,900kg. The load volumes extend from 8㎥ to 17㎥ in the longer wheelbase versions. This gives it one of the top load carrying capacities in its class. Gross weight range extends from 3,00kg to 4,005kg but this does mean that the upper weight limit puts the van into the HGV licence category, so that should be noted.
The Boxer has one of the widest load widths in its class at 1,870mm and the interior height reaches 2,171mm. You can also fit a  Europallet in widthways, with a side-door width of 1,250mm. You also get a full-height steel bulkhead as standard.  
Electronic Stability Control with Hill Start Assist comes as standard, along with ABS and Emergency Brake Assist. The Boxer also comes with DAB radio and USB inputs. With the Professional trim level you also get cruise control and sat-nav.
So there are our top brands for vans and some of the most popular vans they produce. As we said, these aren't the only makes and models on the market but they are our favourite.
How does van leasing work?
It is very common for businesses to lease vans these days, and this is because there are simply so many benefits. These include;
Tax benefits

If you are leasing your van through a VAT registered company then you can claim 100% VAT back on the monthly payments

It's a better accounting solution

Your company vehicle can either be on or off balance sheet, depending on what is more beneficial to you

When you lease a van, the company car tax is fixed

This means you pay a set amount dependant on your tax bracket only, rather than how much CO² your van emits

This is hugely beneficial to many, particularly as the company car tax changes have come into effect.
You can read more about company car tax for vans here. So those are some of the benefits of leasing your company vehicle, particularly if you are leasing a van.
What lease contract would be best for me?
Many of those who lease vans tend to go for a Finance Lease. This is a contract that does not have any mileage or wear and tear restrictions, so is perfect for vans who are doing excessively high mileage or will suffer from slightly more damage. It is also perfect for vans with expensive conversion units, such as refrigeration units.
A Finance Lease works as follows;
You pay a monthly fee for a set period of time. Once that time is up, you are responsible for selling the van on. The money you receive from selling the van on will then go to your final balloon payment. If you sell the van for more, you get to keep the equity but if you sell it for less then you will have to top it up yourself. Alternatively, you can pay a small fee, usually one monthly payment, and extend your contract. You can read more about Finance Lease here, or watch our video below.
Hopefully this has given you an idea of the best brands for business vans, as well as giving you some brief information on van leasing. As we said, these aren't the only great vans on the market, but they are our favourites and ones we definitely think you should have a look at.

Latest posts by Rachel Richardson
(see all)