Based in Hiroshima, Japan, Mazda were the fifteenth biggest automaker by production worldwide in 2015.
While Mazda aren't the most popular car manufacturer in the UK, they are becoming an increasingly common sight on our roads. So it's time we asked ourselves, are Mazda reliable?
Of course, Japanese car manufacturers are known for their dependability, so does Mazda follow suit?
In this article, we look at how reliable Mazda are, and how this compares to some of their rivals.
The short answer is yes, Mazda are very reliable.
In The Telegraph's most recent dependability poll, Mazda came 11th with 111 problems per 100 vehicles. This is up from 12th place last year.
CNN named Mazda the 4th most reliable car brand you could buy in 2015, and ReliabilityIndex place Mazda 6th for dependability, with a reliability index of just 64. Mazda come in above Lexus and Nissan.
How reliable is the Mazda2?
The Mazda2 is Mazda's supermini and is a very dependable supermini at that. It has a reliability index of just 22, with average repair costs coming in at £200.13. This is quite a bit lower than some of their competitors. It also spends an average of 1.66 hours off road which is again better than many of its competitors.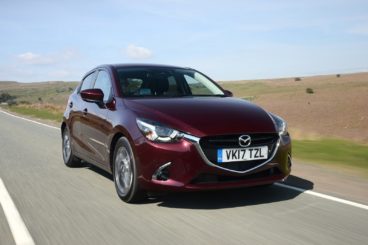 ReliabilityIndex report no problems with the engine, braking system, cooling and heating systems nor the transmission. The axle and suspension account for 31.58% of all problems, followed by fuel at 26.32%.
WhatCar? put the Mazda2 in first place in their dependability survey for small cars, and have put it at above class average for brake pads.
Mazda3 dependability
The Mazda3 doesn't score as well as the Mazda2, but that doesn't mean it still isn't a dependable model.
It has a reliability index of 82 which is way better than class average. It's repair costs are slightly steep at £553.73 on average, but the car itself is more expensive so this is is expected. It also takes longer off-road on average at 3.12 hours. ReliabilityIndex report no problems with the air conditioning, electrics, steering system or transmission as well as the cooling and heating system. The engine accounts for 46.15% of the problems, followed by the braking and fuel systems.
WhatCar? rank the Mazda3 at above class average for brake pads, discs and fluid as well as bulbs and wiper blades.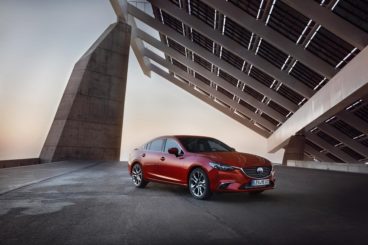 Is the Mazda6 reliable?
If you are looking for something a bit bigger, then you may be considering the Mazda6. The Mazda6 has a reliability index of just 55 and average repair costs of £430.77. This is less than the Mazda3. It also takes less time off the road, with an average time of 2.52 hours. The main problems with the Mazda6 appear to be with the engine, accounting for 33.33% of all problems and the electrics, accounting for 18.67% of all problems.
The Mazda6 made it into the top 50 UK cars overall in the AutoExpress Driver Power Survey, and received a reliability rating of 94.64%.
WhatCar? rank the Mazda6 as above class average in every category bar one, wiper blades. That said, the class average for wiper blades is 47,000 miles, and the Mazda6 average is 45,000 miles, so it's not hugely below industry average.
Mazda MX-5 reliability
The Mazda MX-5 is perfect for those who want an affordable sports car that looks good, drives well and is super dependable at the same time.
ReliabilityIndex have awarded the MX-5 a very impressive reliability index of 17. The average repair costs of the MX-5 are just £194.76, much lower than many of its rivals. It is also off the road for a mere 1.13 hours on average should it need to be repaired. The main problems with the MX-5 appear to be with the axle and suspension, accounting for 29.63% of the problems.
WhatCar? have ranked the Mazda MX-5 as better than class average in all areas, including wiper blades and brake pads.
Overall, it appears that Mazda are a very reliable brand.
There are a few reasons why Mazda are such a dependable brand.
One of these reasons is down to the cost of the repairs. The lower the cost to repair the car the better their reliability score. Mazda's are very cheap to fix, therefore this brings their dependability up.
This is mainly because they are made with affordable and common parts, that are easy to source and cheap to replace. In turn, this makes the repair costs a lot less than some other manufacturers.
Mazda models also are off the road for less time, again making the dependability much higher. Again, this is down to the fact that replacement parts are cheap and easy to source, meaning the car doesn't have to be off the road for very long.
Both of those things can bring the dependability up.
How reliable are consumer reports?
Consumer reports are an accurate way of determining the longevity of a model. They ask those who drive the car on a daily basis, and therefore can report on how reliable the car is. An advantage of consumer reports is that you often get qualitative data, which means you get written answers and information rather than just numbers. This is advantageous as it means that we can look further into what problems or praises owners had about a make or model, rather than simply looking at the ranking.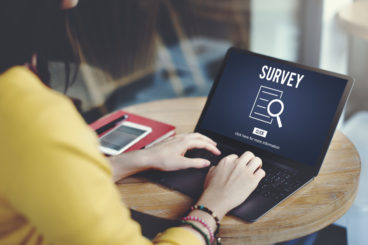 Using ReliabilityIndex is also useful, as they partner with WarrantyDirect, a company that sell extended warranties for all makes and models.
When someone makes a claim, WarrantyDirect can then log that claim and use it to determine how reliable a make or a model is.
So consumer reports and ReliabilityIndex are useful forms of telling how dependable a car is.
Mazda vs. Volkswagen vs. Peugeot
So how does Mazda measure up to some of its rivals when it comes to dependability?
Pretty well, actually.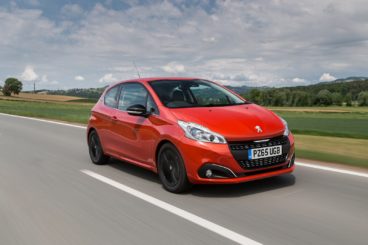 Peugeot don't score too badly, coming in at 14th on ReliabilityIndex, with a reliability index score of 96. This is a good score, but it does lag behind Mazda's 64. Their 206 scores well, with a reliability index of 83 and an average repair cost of £286.29. This is, again, impressive, but it doesn't quite measure up to the Mazda2 and their considerably lower reliability index and slightly lower repair costs.
The Peugeot 208 is pretty much on par with the Mazda3, with a reliability index of 86. However, the repair costs are much cheaper at £292.92 on average.
Volkswagen don't fare as well. In fact, Volkswagen aren't the most reliable brand out there, and they certainly aren't more dependable than Mazda. They have a reliability index of 137, putting them at the bottom half of the table for dependability. That said, the Volkswagen Polo does well, scoring a reliability index of just 51. This puts it at a better score than the 208. It has an average repair cost of £259.22.
The Volkswagen Golf does worse, with a reliability index of 113 and an average repair cost of £546.96. The Volkswagen Scirocco doesn't do too much better either, with a reliability index of 100 and average repair costs of £397.07.
Out of the three brands, Mazda come out on top. The Volkswagen Polo is a dependable car, but Volkswagen as a brand don't score as well. Peugeot aren't an unreliable manufacturer by any means, but when we compare them to Mazda, then they aren't the greatest.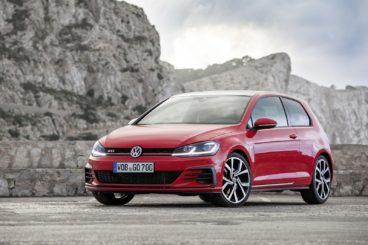 Most reliable Mazda models
The following are the most dependable Mazda models;
Least reliable Mazda models
The following are the least dependable Mazda cars on the market;
In conclusion, Mazda are a dependable car brand. The Mazda2, Mazda6 and the Mazda MX-5 are some of the most reliable cars on the market. As a brand, they have scored highly, and have been included in top dependability lists for some time. Their repair costs are also low, and they don't spend too much time off the road when they do need to be repaired. This brings their reliability up. If you are trying to decide between a Mazda, Peugeot and a Volkswagen, then it will have to be Mazda. Although Peugeot are a reliable brand, and the Volkswagen Polo is a dependable brand, they can't compete with Mazda's impressive reliability score.

Latest posts by Rachel Richardson
(see all)