How reliable is BMW?
Is BMW reliable?
What are the most common BMW problems?
Which BMWs are the most reliable?
Which BMWs are the least reliable?
How reliable is the BMW 1 Series?
Is the BMW X5 reliable?
How reliable is the BMW i3?
Should I buy, lease or hire a BMW?
There are a few things that likely come to mind when you think about BMW, one is that they are a prestigious brand that, like other German manufacturers (Audi, Mercedes) is considered luxury and therefore expensive. BMW is one of the most sought-after premium brands in the world, the vehicles blend power and performance with sporty appeal. They are also sophisticated, classy and everything that you could want in a car when seeking to make a good impression.
Of course, it's not all wine and roses with a BMW. You will no doubt have heard about the brand's unfortunate reputation; that the drivers are the 'worst' when it came to following traffic regulations. This reputation was one that was established following a very limited study carried out by the Institute of Personality and Social Research at Berkeley. Only 500 drivers participated in this research and therefore, though it was something that made the rounds in the press and on social media for a while, it was such a small test sample.
Despite being such a small data sample, this reputation was further perpetuated by a survey carried out by the website Car Throttle when it carried out a poll and 41% of 7,500 respondents stated that BMW drivers were the most disliked.
Once you get past the unfair reputation which has likely been built on a false impression from a study that has since been disproved, BMW is considered a prestigious manufacturer. Unfortunately, there is one thing that the manufacturer struggles with is reliability.
Reliability has haunted BMW, and other German brands for some time. It's also one of the most common questions that we get asked by customers who are looking to get a new vehicle.
If you can't depend on your car to get you from A to B on a daily basis then it can be a major headache that ends up costing you a lot of money.
In this article, we're going to look at whether BMW lives up to its reputation of producing unreliable vehicles, and how they fare in consumer reports.

Is BMW reliable?
It's been a considerable period of time (2007) since BMW scored an above-average score in reliability reports published by Consumer Reports. In fact, in 2012, the BMW 3 Series Convertible was awarded first place in a list of the least reliable cars, the BMW 5 Series came third. That all having been said, these reports are looking at older models. Many of the BMW ranges have been updated, so the question is, what is reliability like when considering these newer models?
When researching the reliability of BMW multiple reports and surveys were looked at, including the popular and well-respected Which? Car Reliability Consumer Survey (which analyses data from over 55,000 vehicle owners and drivers), data from ReliabilityIndex which is provided by vehicle warranty company Warranty Direct and the annual WhatCar? Reliability survey, which looks at data from over 18,000 UK drivers.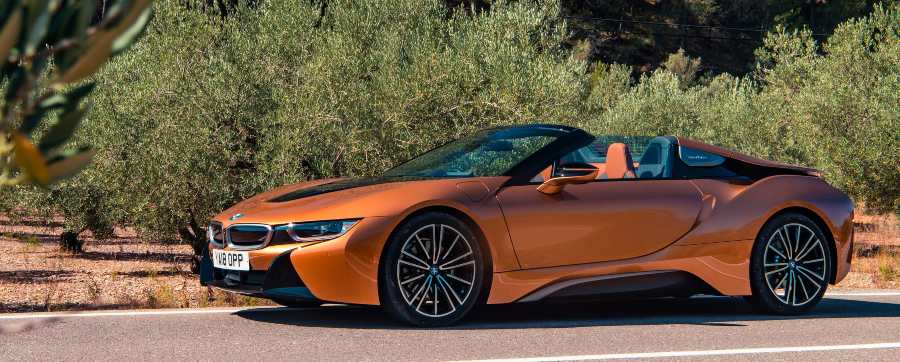 According to data from the 2020 Which? Consumer Report, BMW is still ranking as an average manufacturer. It earned three-stars out of five for both new (0-3 year) and older (3-8 year) models. According to responses from BMW owners, they felt their experience with the brand was mediocre over the 12 months leading up to participation in the survey.
Overall, 25% of BMW owners with a vehicle younger than three years reported that they found it necessary to take it to a garage for repairs. Common issues across the different models in the survey include problems with non-engine electrics, vehicle software, lighting and dashboard displays. None of these issues could be considered serious and don't cause a complete vehicle breakdown. However, they are frustrating enough to owners who reported them, that Which? felt the star rating for new BMWs should be only average.
As with most things when they get older, they have more problems. This is no different for BMWs that are between 3 and 8 years old. When asked, 40% of owners who participated in the survey, stated that they had experienced at least one issue with their vehicle.
Exhaust/emission problems were the most commonly reported, with 13% of owners needing to get these repaired. However, this figure was slightly skewed by a recall from BMW for this specific problem.
Recalls can, and do, damage the reputation of a brand. Though they don't have a hugely detrimental effect on the brand's reliability score. Owners whose vehicles are recalled will experience inconvenience when they're without their vehicle and it can reduce confidence in the brand if it is forced to recall a model.
Unfortunately, older BMW models appear to have a problem with suspension. According to responses from owners, 5% had this problem, some were serious enough that they were unable to drive their vehicles due to safety concerns.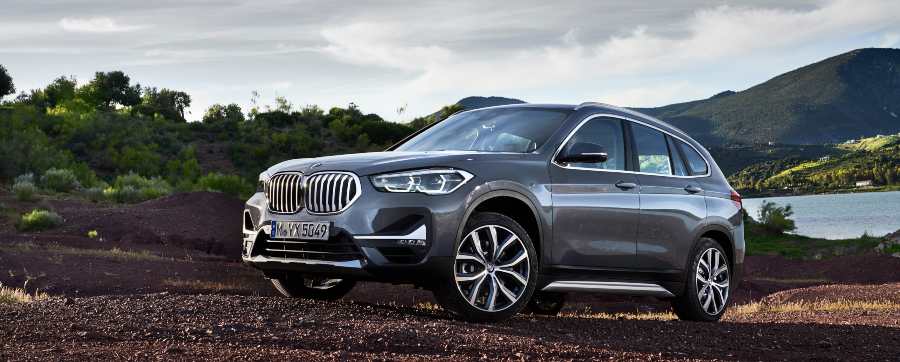 Another area that caused concern for all BMW drivers was the average amount of time they were without their vehicles when they were being repaired. Across all manufacturers in the survey, the average is two and a half days off the road for repairs. However, the average, if you have a problem with a BMW, is four and a half days off the road, another thing that contributes towards its less than stellar reliability score from Which?.
Data from ReliabilityIndex can be seen as incredibly negative, but as we mentioned in our article about Audi it's impossible to determine the manufacturer reliability based on its position in the chart of 40 different brands, with Daihatsu in the top spot with a reliability score of 2 and Maserati in 40th place with 774.
On the ReliabilityIndex table of manufacturers for 2020, BMW is in 31st place with a score of 177. It is just one place below Mercedes and Jeep (they both have a score of 173) and one place above SsangYong (which earned a score of 179 in 2020).
As we've already mentioned, 31 out of 40 sounds incredibly bad. However, when you look at the huge jump in scores between the cars in 35th and 36th place (Chrysler and Land Rover respectively) you can see the scores increase rather dramatically. Chrysler (35) was awarded a reliability score of 206 and Land Rover (36) has a reliability score of 308. At the lower end of the scale – where the manufacturers considered less reliable are placed – the scores earned tend to increase quite dramatically. The perfect example of this is the 244-point jump between Bentley and Maserati.
According to data from the ReliabilityIndex annual report, BMW is not at the lower end of the spectrum when it comes to repair costs, with an average bill of £539.43, though it is still less than 50% of the repair costs if you own a Maserati (£1,128.28).
What are the most common BMW problems?
Every vehicle, no matter how well it is produced, will experience some problems during its lifetime. As with most manufacturers, there are common issues that many BMW owners will encounter with their cars, however, many will not happen until the car is a little older. This is an advantage for those who choose to lease their vehicle and also ensure that they aren't liable for high repair costs by adding on the maintenance option in their agreement.
Restraint system failure
The error light for passenger seatbelts and airbags can fail. This is often caused by a fault with the clock spring or the seat weight sensor. So, it either registers that someone is sitting in a seat when there is no one there, or doesn't register that there is someone in the seat when it is occupied.
Cooling system failure
This particular fault is often caused by the fact that multiple components in the cooling system are made with plastic. Due to the fact that these pieces get heated and cooled on a regular basis (being in the heating and cooling system), they have a tendency to get brittle and therefore are prone to failure as the car ages.
The Battery Safety Terminal (BST)
The BST (as it is more commonly known) was introduced by BMW in the early 2000s. The purpose of this terminal is to prevent the car from combusting if you are in an accident. It does this by disconnecting the positive cables on impact during a crash. Unfortunately, while the intention is good, it can prevent the car from starting after a minor prang (e.g. into the kerb) as it disconnects the alternator and starter (both of which are plugged into the BST).
Locking system issues
The auto-lock and unlock facilities provided by your key fob depend on the fob and car sensor being synchronised. Sometimes the two can unsync and then the car sensor will fail. This means that when you press the button on your key fob, to lock, or unlock your vehicle it will not work.
Unfortunately, there is no way to fix a key fob once the synchronisation has failed, the only option is to order a new key from the dealership.
Which BMWs are the most reliable?
While BMW's are generally average in terms of reliability, there are some that score higher than the rest.
It should be noted that these vehicles are all included in this list based on scores awarded from Which? or ReliabilityIndex in 2020.
According to owners who participated in the 2020 Which? consumer survey, new (0-3 years old) BMW i3 models scored well enough that they were awarded four-stars this year, the strongest performing BMW that was ranked.
Which BMWs are the least reliable?
As with almost everything, where there is good, there is bad. So below we have listed a number of the vehicles that were awarded low reliability scores in the 2020 ReliabilityIndex data or a less than average star rating by Which?.
How reliable is the BMW 1 Series?
The BMW 1 Series actually fares rather well when it comes to reliability, according to data from Warranty Direct (through ReliabilityIndex). In comparison with many of the other BMW models, the average price of repair is an estimated £544.56.
Even better, if you're someone who doesn't like waiting around for hours when something relatively easy to repair goes wrong, it's not going to be up on a hoist for weeks at a time. In fact, on average, for basic repairs, the BMW 1 Series will only spend just under 3 hours at the garage.
Many of the newer BMW models have an issue with the suspension, however, the most common problem that meant people had to take their 1 Series to the garage was actually the engine. A total of 30.46% of BMW 1 Series owners in Warranty Direct's data found it necessary to have a fault with their engine repaired.
Information from 2020's Which? Car reliability survey shows that there is a difference between the diesel and petrol versions of the 1 Series, not only in reliability but also when it comes to what goes wrong. According to the report from Which?, only 20% of petrol 1 Series owners who participated reported experiencing any issues in the year running up to the survey while over 33% of diesel drivers needed to get their vehicles repaired during the same period.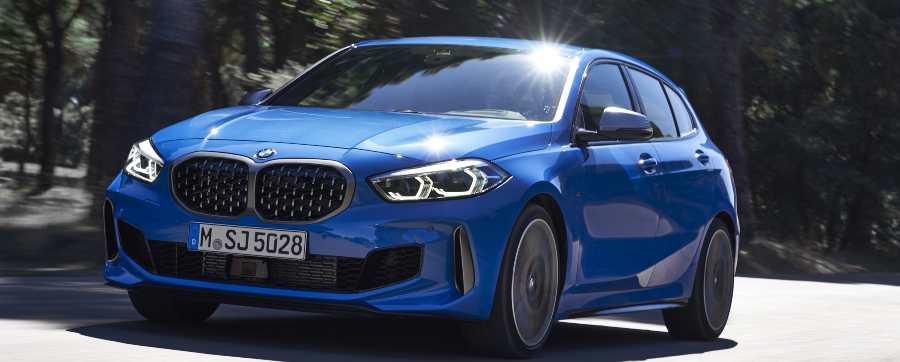 That said, 5% of petrol model owners, where the vehicles were between 3 and 8 years old, found themselves without a car for more than four full days when they broke down completely. The most common problem that meant these cars were off the road was related to the petrol engine turbo.
Diesel 1 Series models were reported as having more issues, with most being related to the diesel fuel system or the diesel emissions system.
The BMW 1 Series is the most average of average when it comes to vehicles in the Which? Consumer survey. It's for this reason, it was given a score of three stars out of five for both new (0-3 years) and old (3-8 years).
Is the BMW X5 reliable?
When it comes to measuring the reliability of the X5 it's a tale of two very different results.
According to the data from ReliabilityIndex BMW's bulky SAV (Sports Activity Vehicle) is at the higher end when it comes to repair costs, and also seems to suffer from the issues that were reported as common among a large number of BMW models when it comes to suspension.
If you're looking for a vehicle with a luxurious and comfortable interior but an exterior that bears some resemblance to the boxy and domineering Rolls Royce Cullinan (is this intentional as they are both owned by the same parent company?) then the X5 could be exactly what you're looking for.
Though data from ReliabilityIndex gives the impression that the X5 is a less than desirable vehicle if you're seeking something that is going to be dependable, the data is incredibly mixed.
According to ReliabilityIndex, who gave the vehicle a score of 254, the average cost of repairs is almost £70 more expensive to repair than the 1 Series, at £611.61. Over 34% of reported issues were with the axle and suspension, and parts are clearly the most expensive element of every repair given the average time off the road for a basic problem is just under three hours (less time than the 1 Series).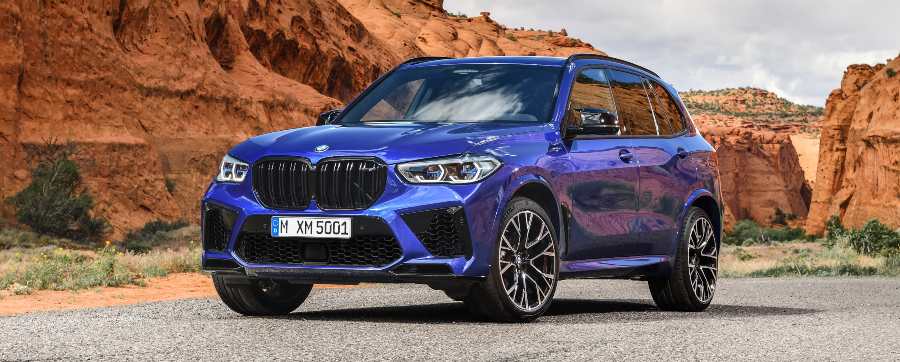 The results for the X5, according to owners who participated in the 2020 Which? consumer report are far more positive. Just 1 in 5 owners of new models (21%) experienced any faults with their vehicles and they were also lucky as their cars spent a lot less time off the road being repaired. Another positive is seen when it comes to the breakdown rate. Only 3.3% of drivers who experienced faults found they were bad enough that they were unable to drive their X5. The average breakdown percentage in new vehicles (across all manufacturers) is 5.5%, so the X5 performs incredibly well in this category.
Of course, when the X5 gets older, as with many other vehicles, reliability drops. Unfortunately, 43% of drivers who own an X5 that is between 3-8 years old reported that they'd experienced issues, in some cases these meant that they were without their vehicles for up to four days.
In older models, the most common faults that were reported were with the exhaust/emissions system. 17% of owners reported that this had been the cause of their garage visit. A further 7% experienced problems with vehicle suspension.
Taking all of this into account, the BMW X5 was awarded four stars out of five for newer models, while vehicles between 3 and 8 years were awarded a very average three stars.
How reliable is the BMW i3?
The i3 is the only electric BMW in this report, however, it is also the only fully electric vehicle that BMW had available in 2019, the first mass-produced electric vehicle to come out of Germany. In 2021 the manufacturer will be releasing several new electric models, including the BMW ix3.
Though there are over 17,000 of these vehicles on UK roads, there wasn't enough data provided to ReliabilityIndex for them to produce an accurate report on its performance.
Over 55,000 people participated in the Which? consumer reliability report and with this amount of data there was enough data from owners of the BMW i3 to form a clear picture of the vehicle's reliability.
Newer cars have an impressively low fault rate of just 16% (which, in comparison with other BMW models and other brands, is good). They are also rather quick to be repaired when they do have issues, with the average amount of time that the i3 spent off the road in the 12 months prior to the survey being just one and a half days.
Though the fault rate is way below average (which is good), the number of cars that experienced a fault so bad they were off the road completely was 4.4%. This is higher than the average for newer electric vehicles but as with all data-based reports the total percentage needs to be looked at as a number. The breakdown rate is actually 4.4% of the 16% total faults reported, meaning that, in reality, less than 1% of the total number of new BMW i3 owners are affected.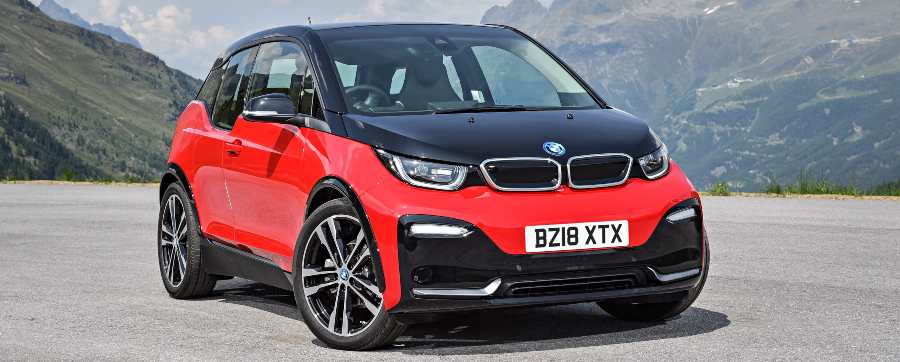 The most common faults that are experienced by owners of the newer i3 include serious motor faults which in some cases cause a complete motor failure and issues with the ventilation system.
If you drive an older i3 (between 3 and 8 years old), according to the data collected by Which?, 36% of owners reported that they had experienced a fault with their vehicle. 7.4% of owners were unable to start their vehicles. Though many older vehicles take considerably longer to repair than their newer counterparts, this is not the case with the i3. Where it was necessary to take the vehicle in to get repairs carried out, owners were without their car for an average of two days (only half a day longer than when their vehicles were new).
The biggest issue that owners experienced with an older model i3 was with the engine electrics. 15% of owners who had an issue found that this to be the cause. A very small number of owners reported that they had battery charging faults.
Overall, the i3 is a reliable electric vehicle, according to the data gathered from current owners by Which?. It is for this reason that the newer model was awarded four stars out of five in the 2020 consumer report. The older models were not considered as reliable, with the number of breakdowns and issues felt to be more serious and they were not felt to be as desirable, earning just two stars out of five.
If you are considering going electric and the i3 is a model that you are considering, the reliability of the new vehicle makes it a very attractive prospect for leasing. Especially when taking the vast difference in reliability between the new and older models into account.
Should I buy, lease, or hire a BMW?
As you can see from the results above, reliability results for BMW are a mixed bag. Some models are reliable from the start and others have unimpressive scores, especially as the vehicles age.
The manufacturer has a strong reputation amongst loyal BMW drivers and is always producing new vehicles (we have already mentioned that the brand has announced several new models being released in 2021, including a few new 100% electric vehicles).
If you're thinking about buying, leasing, or hiring a car for personal or business use, then a BMW will help you to make a very professional and stylish first impression.
If high repair costs are a concern when you start to think about your new vehicle then leasing is a fantastic option, especially with the addition of a maintenance package that will remove any worries you may have. This will cover the cost of any repairs that could come up throughout the duration of your lease agreement.
Conclusion: How reliable is BMW?
BMW manufactures a number of different models; saloons, citycars, sporty convertibles, sleek coupes, and sturdy-looking SUVs, and each one comes with both good and bad points. In this article, we have looked at some of the models available and mentioned the more common issues you may encounter.
It isn't the most reliable brand on the market, experiencing issues with their engines, fuel system, non-electrical systems and the axle and suspension. Though many will report these issues, there are also a lot of owners that will state they have had their vehicles for several years and experienced any problems.
When it comes to scores from ReliabilityIndex and the average rating awarded by Which? BMW, like fellow German manufacturers, Audi, and Mercedes, is a brand that is in the middle. It's not up there in reliability with manufacturers like Lexus, but it also isn't right at the bottom of the scale with brands like Land Rover and Maserati.
At the end, it's down to you as an individual to determine what factors are the most important when you come to purchase, lease, or hire your new vehicle.
Ultimately, BMWs aren't necessarily considered the most reliable cars on the market. But the brand is still loved by many, and the fact that the score it was awarded for reliability is average rather than much lower, shows that the design, quality, and performance offsets the fact that the company doesn't produce the most dependable vehicles on the market.
Citations
ReliabilityIndex
Which?
Wikipedia
Car Throttle
BMWblog.com
BMW.co.uk
Fed up with looking for your next vehicle?
Need advice from an experienced Vehicle Specialist on what vehicle is right for you?
Book your FREE consultation now