What are the best vans?
What are the best vans for small business?
What are the best vans for towing?
What are the best vans for families?
Have you just started the search for a new van to lease? Do you want something that meets all your requirements? Have you been looking for something that can transport goods or is it a vehicle you're going to use to travel with your family to the Norfolk Broads? There are so many different vans to choose from and it can be difficult to know where to start. How can you possibly find the best van when you don't even know what you're looking for.
Whether you run a business and are looking to start a delivery service or need to replace your existing vehicle, or you're going to take the family on a camping trip, there is an ideal van out there and in this article we're going to help you find it.
What are the best vans for small business?
So, you're looking for a new van for your business. Perhaps you're expanding your services, or maybe you're replacing a van you've had for a while. Let's take a look at the vans that are perfect for a small business whether you're starting out or growing.
Volkswagen Caddy Cargo
The Volkswagen Caddy has been produced by VW since 1980, though it wasn't introduced to the UK until 1982. However, it was originally only produced as an MPV. In 2010 that changed and the Caddy Panel or Caddy Cargo as it is known in the UK was released. It is likely familiar to anyone who has ever seen a British Gas van as Volkswagen has had a contract to supply the utility company with vehicles since 2007 – this was renewed in 2015.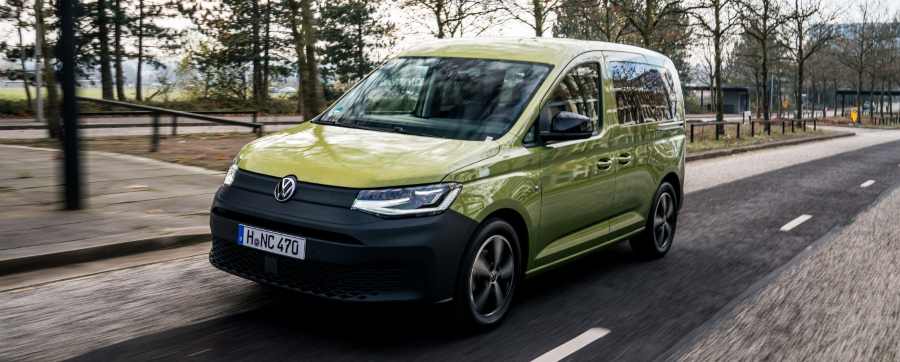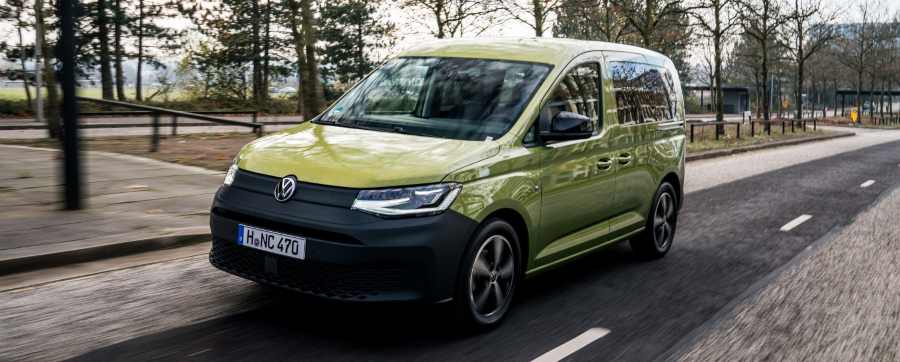 The Caddy Cargo was given a huge facelift in 2021 and with the facelift comes a new name, the Caddy Cargo Commerce. It also has three brand new trims, the Cargo Commerce, Commerce Plus and Commerce Pro. As standard, all Caddy Cargo vans come with Autonomous Emergency Braking, Cruise Control and a handy multi-function steering wheel.
Pros
Plenty of safety features
Incredibly comfortable interior which can be vital if you drive it a lot
Great tech options, depending on your choice of trim
Fantastic choice if you're not going to be transporting too much
Easy to put items in as load space is lower than many other vans
Great modern infotainment system similar to most other Volkswagen models
Cons
Payload isn't as great as other small vans, at just 687kg
Storage space isn't the most practical
Can be rather loud in the cabin
If you're not looking to transport a bathtub, paving slabs or other heavy items then this van is absolutely perfect. In fact, it's ideal if you're going to be spending hours on the road at a time making deliveries or going to multiple locations in a day to make repairs this is definitely a van to look at. When you're in a vehicle all day it really needs to be comfortable.


Mercedes Citan
Being the creators of the first-ever motorised vans, it wouldn't be a complete list without a Mercedes. The manufacturer produces several different vans and the Citan, their smallest commercial vehicle is ideal for a small or new business. With a payload of up to 661kg, and comfortable seating in the front for driver and passenger, it's a little on the small side in comparison with other vehicles. However, if you're looking for something practical, without all the trimmings, then the Citan is definitely a vehicle to consider.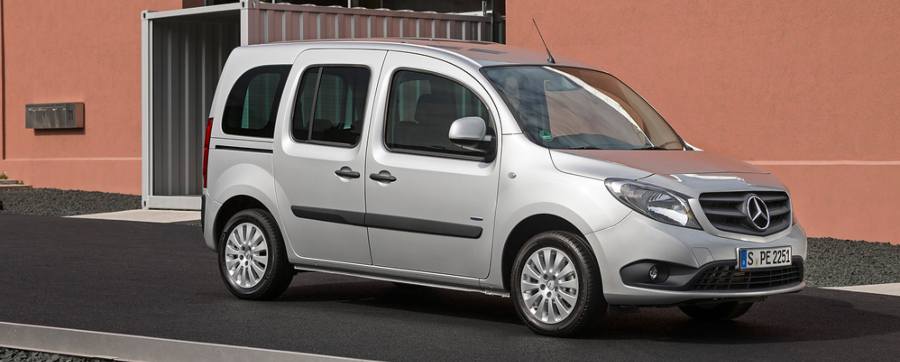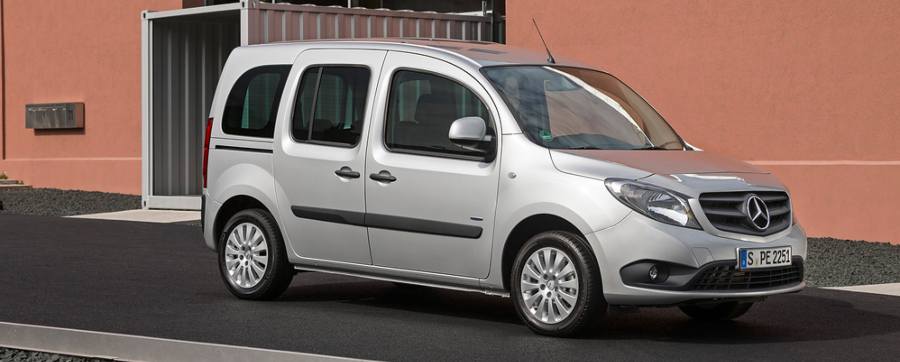 As we've already mentioned, the Mercedes Citan doesn't have the highest payload capacity of the small vans, but there are some advantages to its stature, and one of them is the fact that it is much easier to park. If, for example, you're delivering packages or flowers in a busy city, parking is at a premium. When transporting light goods such as flowers or perhaps cakes you want to be closer to the end customer to ensure no damage occurs. With a small van, this becomes a much easier prospect.
Pros
You have a choice of three different wheelbase lengths
Very comfortable interior
It's nice to look at
Cons
One of the more expensive options
Low payload of 661kg
Of course, it wouldn't be a Mercedes if there weren't upgrade options, and whether that's parking sensors or an ISOFIX fitting, Mercedes gives you that choice. The Citan definitely isn't lacking when it comes to customisation options.
If you think that the Citan meets your needs, call us or schedule a call with us now to go over your wish list and let us help you find the right option.
Best vans for towing
Are you looking for something that can tow a concrete mixer or a caravan? Whatever your towing requirements it's important to select the best vehicle for your needs. At OSV, that's one of the things we always pride ourselves on, we want to find the vehicle that meets your needs, from towing to legroom.
Ford Transit
The Ford Transit has been on the market since 1965, so it's an old boy on the block. It's also one of the most popular vans available for sale. In fact, in 2021 it's the second highest-selling van in the UK, only being beaten out by the Ford Transit Custom.
So, why is it that here we're talking about the Ford Transit? Well, this van is one to consider if you're looking for one that can carry a generous interior payload, as well as having the capacity to tow a pretty good weight.
Payload: 969 – 2,457kg
Tow capacity: 1,650 – 3,600kg (braked)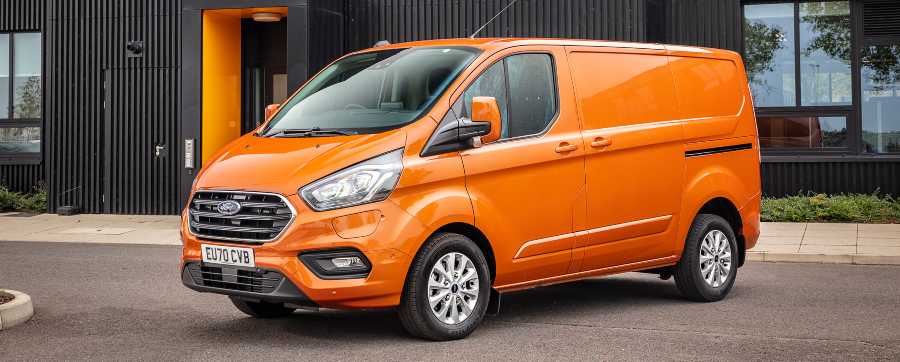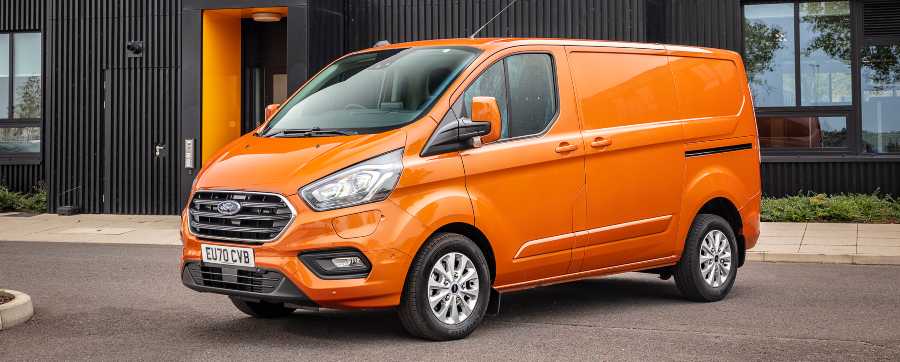 The maximum tow capacity offered by the Ford Transit is specific to a single trim of the van, the Heavy Duty rear-wheel-drive model. However, if you're looking for the highest combination of payload and towing capacity then it's important to know that the Heavy Duty model has a payload maximum of just 969kg.
Pros
Flexible configuration options – not as many as the Sprinter, but enough to make it easy to find one that suits your needs
Quiet and comfortable interior – some vans can have quite a lot of cabin noise
Low step-in height which is ideal for those of a shorter stature
The side sliding door opens to an incredibly impressive 1.3 metres
Load space is over 3 metres long
Cons
Higher towing capacity costs you interior payload
Some configurations have more cabin noise than others
The Ford Transit is probably one of the vans you're most used to seeing on UK roads, they are the chosen transport of the ubiquitous white van man. But that's not necessarily a bad thing.
If you're a landscape gardener this van is ideal as you can load it up with all the paving slabs for a new patio or rocks for that feature rockery your new client wants. The 3-metre loading length of the van makes this perfect transport if your business is decorating, there's plenty of room to slide in a couple of ladders, and all the wallpaper, paint and brushes you could need to complete multiple jobs.


IVECO Daily
Believe it or not, the IVECO Daily has been around since 1978, though it was originally marketed as the Fiat Daily until 1983. Since 1978 over 3 million units have been sold globally.
There are several different models of the Daily available and each has advantages depending on your needs. If you're looking for something that can carry a payload of up to 2,700kg then take a look at the twin-wheel model that has QUAD-TOR suspension.
There is also a Daily CrewVan that is perfect if you're travelling with a small team and some equipment to a job site.
Payload: 1,900kg – 2,700kg
Tow capacity: Up to 3,500kg (braked)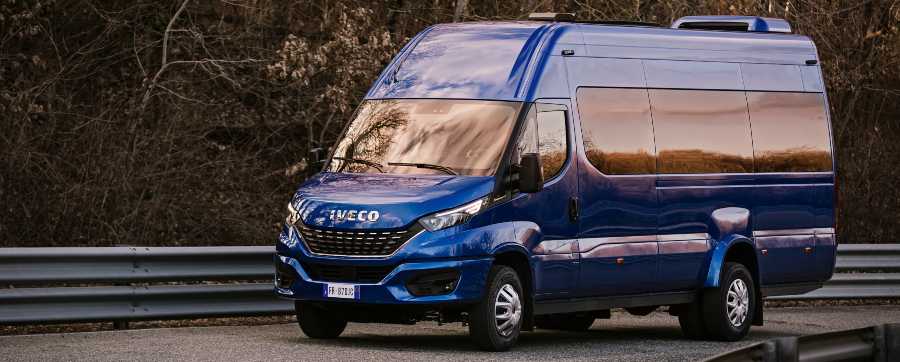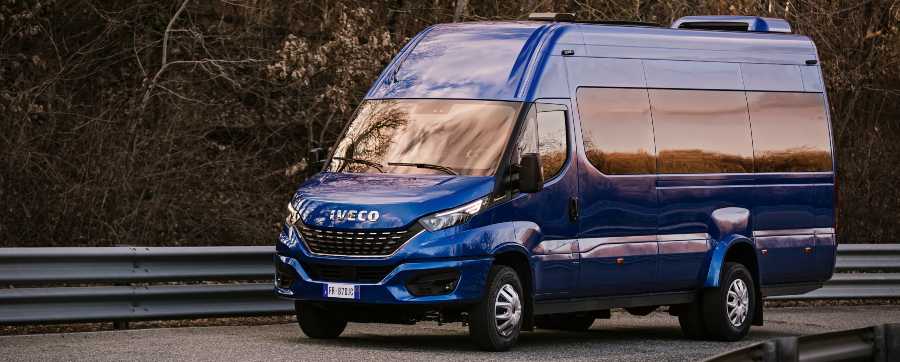 Pros
Largest panel van on the UK market
Simple design very large load interior
Cons
The vans with a GVW (gross vehicle weight) of more than 3.5 tonnes need you to have a special driving licence
The build and interior are incredibly basic
The IVECO Daily has a very similar design to a truck and that harks back to the days when that is all IVECO produced. The Daily is one of the only panel vans where the chassis and body are two separate parts that are bolted together.
That having been said, if you're in the business of transporting anything bulky, heavy or both then this is one of the best vans on the market thanks to the higher payload and towing capability.
If you're interested in finding out more about the deals available on the IVECO Daily, get in touch with our vehicle experts today on 01903 538835.
Peugeot Boxer
The Peugeot Boxer is the largest in the company's range of vans. There are several different trims that offer different options depending on your needs. Whatever your requirements, there is a Boxer (or another van in their range) to meet them.
If you want something that doesn't rely on petrol or diesel, then the new e-Boxer is perfect. Depending on whether you select the 37kWh or the 70kWh you can travel between 73 and 139 miles according to official WLTP tests. Unfortunately, the e-Boxer has no towing capacity.
Of course, you want to find out more about payload and towing weights, so let's take a look at the Boxer's impressive stats.
Payload: 1,125 – 1,870kg
Tow capacity: 2,500 – 3,000kg (braked)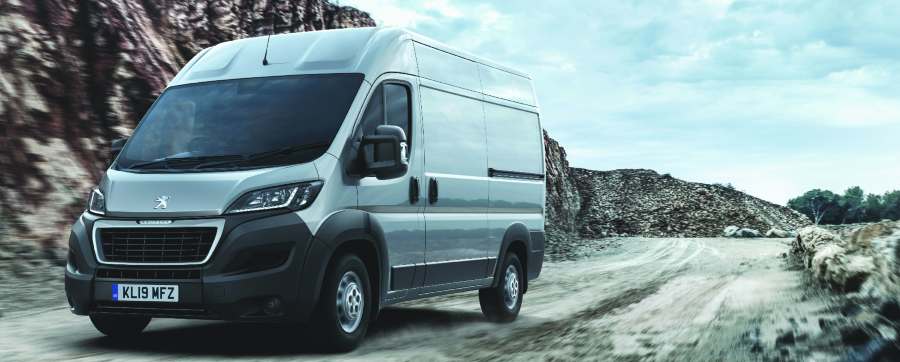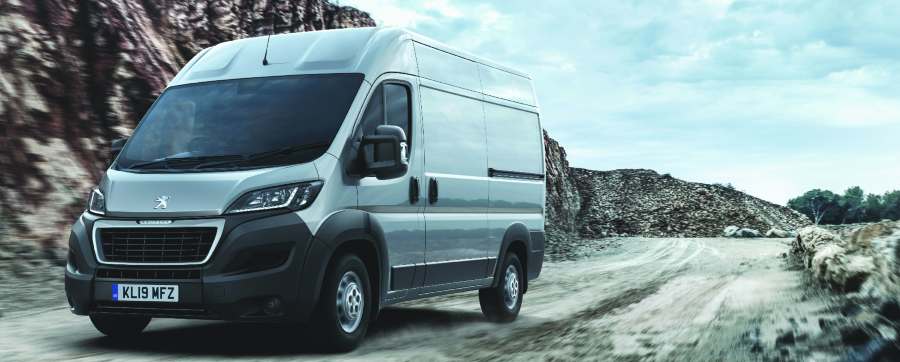 Pros
Generous payload and towing capacity
Large loading area, wide-opening rear and side doors
Great value for the size of the vehicle
Cons
Quite a heavy vehicle can make for an exhausting drive over long distances
The cabin can be quite loud when driving on the motorway
Average fuel economy depending on the engine chosen, ranging from 26 to 35 miles per gallon
There are so many options when it comes to the Peugeot Boxer, whatever your business. The generous payload makes it great for landscapers, builders, carpenters and plumbers, but it's also perfect if you're someone who makes deliveries all day for Amazon or another delivery company. It's also a great van for conversions so would be ideal if you wanted to convert it into a refrigerated van for transporting perishable goods such as meat and ice cream.
If you want to find out more about the options available when it comes to the Peugeot Boxer, call us now on 01903 538835 and talk your van needs through with one of our vehicle specialists.
Best vans for a family
Okay, so why are we talking about vans for a family here? As we've already established, vans aren't just for businesses. Large families are a thing and if you need something practical and spacious that doesn't leave anyone out then it's definitely worth looking at a van. We have already mentioned that several of the vans in this article are also sold as crew vans, and if you've got 7 kids, you've got a ready-made crew.
Ford Transit Kombi
The Ford Transit Kombi is another vehicle that has space for 9. Like the Vito, it's available in multiple lengths and heights so you can easily select the one that meets your specific needs. If, for example, you use your van for a big school run and luggage storage is something you are concerned about, then the short-wheelbase option is perfect.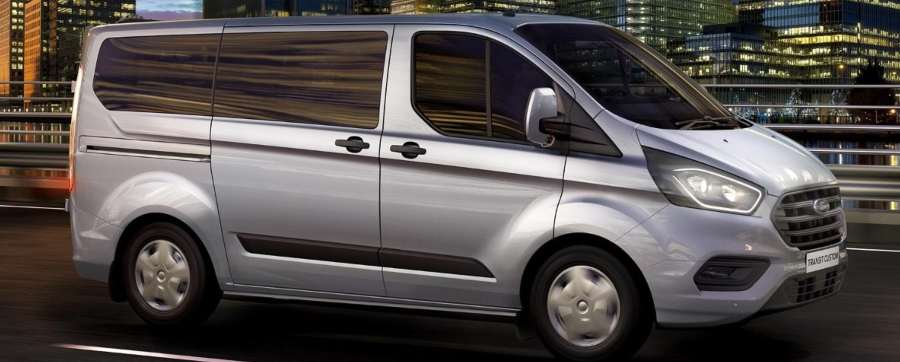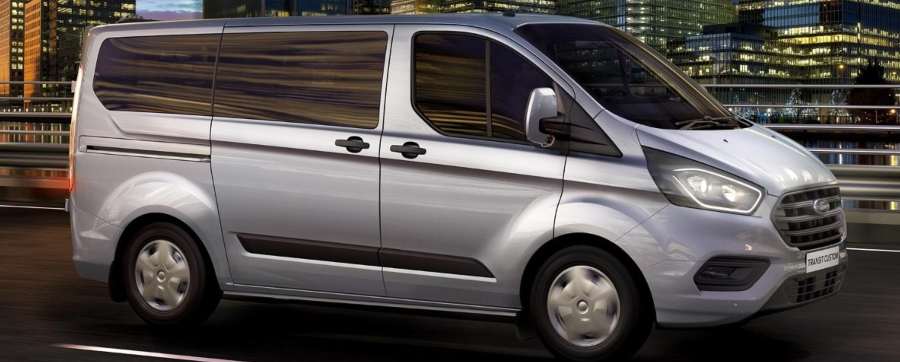 If you tend to take your family on holidays with a tent and camping gear plus luggage, then it's worth taking a look at the long-wheelbase option.
Pros
Easy to drive
Comfortable seating
Stylish looking family vehicle
Servicing costs are relatively low
Cons
Fuel economy is not the best for a family car – between 30 to 36 miles per gallon
If you've got a bigger family then the 9-seat mini-bus style you get from the Ford Transit Kombi is exactly what you're looking for. If you invest a little bit more and get the long-wheelbase model then you're going to have room to pack a few suitcases or, better still, some decent camping equipment for a fantastic staycation.
Want to find out more about how the Ford Transit Kombi could be just the MPV you're looking for then give our friendly vehicle specialists a call on 01903 538835 and they can help.
Citroen Berlingo
The Citroen Berlingo is probably one of the most commonly spotted MPVs on British roads. It has a rugged outward appearance. The Berlingo is practical, great for weekend trips whether you're heading for a bike ride or out on the water with a kayak.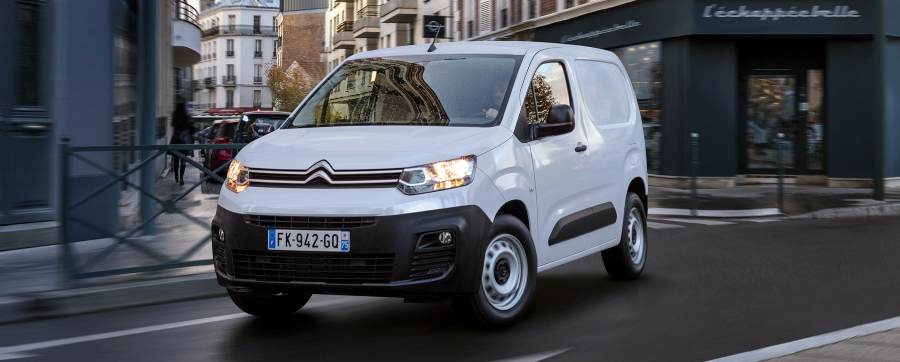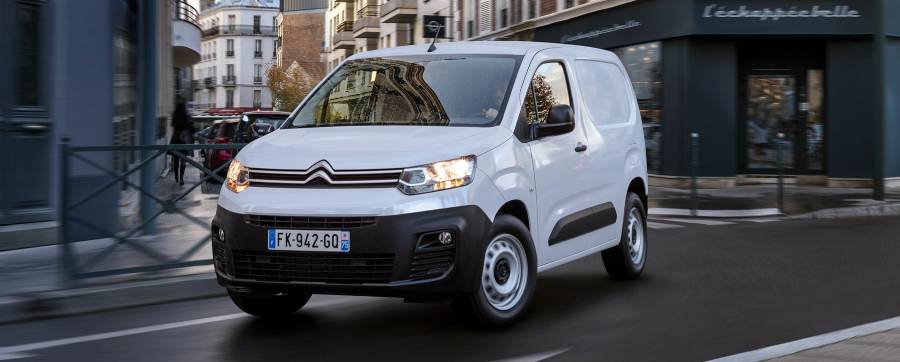 The Berlingo, like the e-NV200, is smaller than the other vans we have mentioned, but it's a practical MPV that has up to 7 seats and is one of the best vans for a slightly bigger family.
Pros
Great build quality
Comfortable interior for driver and passengers
Decent fuel economy – between 36 to 57 miles per gallon depending on engine choice
Cons
The build style is not to everyone's taste
It is very definitely a van disguised as an MPV
No matter what, the Berlingo is a popular vehicle, reliable, sturdy and a decent amount of storage space, so if you're looking for something that can cope with rugged terrain or a campsite then you're in luck.
If you'd like to find out more about why the Berlingo could be the MPV you're looking for, call us and we can help you find the right vehicle to meet your needs.
As you can see from the list we have put together, there are many vans available suitable for multiple purposes. Whether you have or are setting up a business that delivers flowers or you're a landscaper needing something sturdy enough to transport concrete slabs we've got you covered. Of course, it may be that you're simply looking for a vehicle large enough for a bigger family, there are plenty of options available.


Fed up with looking for your next vehicle?
Need advice from an experienced Vehicle Specialist on what vehicle is right for you?
Book your FREE consultation now