You've heard the rumour and it's so strong that it's caused you to think twice about investing in a BMW: BMW – in spite of their awesomeness – are unreliable.
BMW is one of the most sought-after premium brands in the world. Blending power and performance with sporty appeal, BMW are sophisticated, classy, and pretty much everything you would want in a car.
But, there is one mark against their reputation that they just can't shake off; their reliability.
The question of reliability has haunted the prestigious brand – and German cars in general – for a while now, and one of the questions we get the most from customers when talking about BMW is 'are they reliable?'
One of the biggest factors you should consider when getting a new car is whether it is reliable. If you can't depend on your car, then it could cause you a major headache later on and end up costing you an eye-watering amount of money.
So is the "ultimate driving machine" a reliable car?
In this article, we're going to look at whether BMW 's live up to their unreliable reputation and look at how they fare when compared to their competitors.
Since 2007, BMW has not scored above average with Consumer Reports. In 2012, BMW 3 Series convertible topped a list of the five least reliable cars. The BMW 5 Series came third in that list. Not only that, but their research found that cars aged between four and eight years old are more likely than any other car to be off the road, with the 3 Series being the likeliest car to be so. Back in 2010, Consumer Reports Best Cars study placed BMW as one of the least reliable in most of the classes and categories.
So far, so unreliable.
But, that was a while ago, where does it rank now?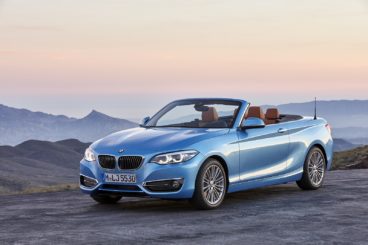 Well, according to J.D. Power, BMW is still…average. The only category it was classed as above average was Body and Interior Dependability. In J.D Power's 2015 U.S Vehicle Dependability Study, BMW have 146 problems per 100 vehicles, putting them above average.
However, because J.D Power is based on consumer surveys, BMW have often been ranked lower for trivial reasons. For example, one of the points of dissatisfaction has been, in the past, down to BMW not having cup holders. So consumer surveys should be taken with a pinch of salt.
Why Are BMW's Unreliable?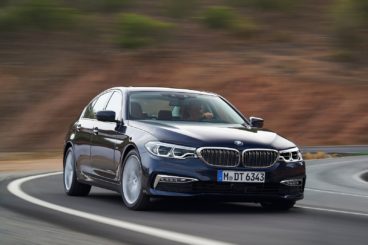 We've established that BMW's are pretty unreliable but, why?
Consumer Reports have said that BMW, as well as their fellow German brands, put all their focus on performance. This can come at a cost to reliability.
Gabriel Shenhar, automotive engineer at Consumer Reports, said that "They are susceptible to cost-cutting anywhere they can in the hope that the customer won't know, they use suppliers that will deliver and sometimes they won't."
Shenhar points out that a common gripe people have with BMW is that they are sometimes guilty of using plastics instead of more durable materials. Another common complaint is that the complex electronics BMW implement in their models are prone to breaking down.
These "complex electronics" are worth expanding on. While BMW engine's are often fine and problem-free, the electronics – what we can call the little stuff – are full of gremlins.
Then there are common, niggling issues, such as a driver's side door handle, door locks and window regulators. In the past, these have been cited by frustrated drivers as breaking down.
But Are BMW's Actually unreliable … Or Do We Just Not Maintain Them Properly?
This is the key question for some, but it's kinda misleading.
People will point out that a BMW is a premium car, and therefore it needs proper maintenance. This means that you need to take good care of it as though it was your baby.
You need to get the oil changes done at a certain time, and you have to use the right oil. If you don't, things can go wrong. If you keep on top of its maintenance, a BMW can  theoretically last a long time – perhaps forever.
That's true of its engine. But as we've pointed out, it's the little stuff that can often bring a BMW down. And it's this that frustrates buyers and which contributes to its reputation as an unreliable car maker.
The good news? If you maintain your BMW properly, any other unreliability issues won't cost  you a fortune to fix.
How Did BMW Rank In Other Areas?
The J.D. Power Ratings put BMW at the top for Quality Overall and above average for Performance and Design.
So, while their dependability can let them down, people are pretty pleased with the car itself.
BMW Vs. Audi Vs. Mercedes-Benz: Which One Is More Reliable?
So, how does the beloved BMW fare against its German counterparts, Audi and Mercedes?
Not very well, actually. In terms of dependability, both Audi and Mercedes scored higher than BMW, achieving above average. Though they all ranked the same in terms of overall performance and design.
However, it was in overall quality that the BMW shone, overshadowing both Audi and Mercedes with the highest ranking.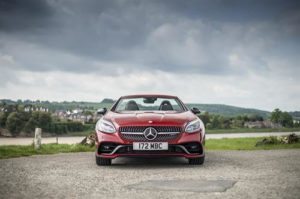 Which BMW's Are the Most Reliable?
While BMW's are generally average in terms of reliability, there are some that score higher than the rest.
It should be noted that the following list is based on 'predicted reliability', and the BMW's that are predicted to be the most reliable are;
2016 BMW X3
2016 BMW X1
2011 BMW X3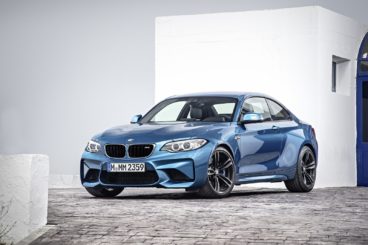 Which BMW's Are the Least Reliable?
While there are above average BMW's, there are also below average BMW's. Again, this is based on predicted reliability, but the BMW's that are predicted to be the least reliable are;
2012 BMW 3 Series
2016 BMW 3 Series
2009 BMW 5 Series
Ultimately, BMW aren't necessarily considered the most reliable car on the market. But they are still loved by many, and their overall score shows that the design, quality, and performance offsets the fact that they aren't the most dependable car on the market.  You can check out our BMW page for the latest in depth reviews.

Latest posts by Andrew Kirkley
(see all)