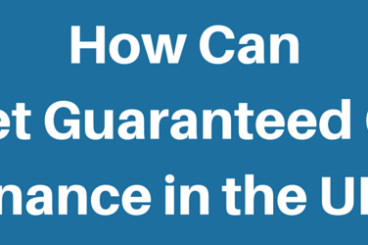 We have to be honest; there isn't actually a way of guaranteeing that you will get car finance. Sorry. But don't stop reading! As unfortunate as it is, there is no silver bullet to securing car finance, but there are ways to increase your chances.
You may be feeling  a little bit apprehensive about getting car finance for a number of reasons. For example;
If you have been

declared bankrupt

You

claim benefits

You're on

low income

You're a

student

You

don't have a deposit

You have a

poor credit score
However, some finance companies will be willing to work with those in less than ideal situations. Specialist car finance companies will work hard for those with poor or damaged credit to secure them a car finance deal that is affordable, sustainable and suits their situation.
It should be noted that you may have to put down a larger deposit to get car finance. This is because specialist funders will look at whether they can clear the debt should you miss your monthly payments. For example, if you miss your first monthly payment, then they will repossess the car. Except, they will need to be able to clear the debt off so they don't lose money. Therefore, a larger deposit is preferred. If you do not want to put a deposit down, then we talk about that in a little bit.
While there are circumstances that will weaken your chances of getting car finance, there are things you can do to boost your situation. In this article we'll be talking about how you can help your chances of getting car finance.
How Can I Get Car Finance if I'm On Benefits?
If you are on benefits but you are in employment, then you still have a good chance of getting approved for car finance.
Lenders need to be sure that you'll be able to make the payments, so if your benefits don't cover your budget then you will find it harder to secure finance.
But, it's not impossible.
Lenders will want to look at your incomings and outgoings and if you have a good credit score, then this will definitely improve your chances. If your spending doesn't corroborate, however, there's a chance they will turn you down.
It's important to note that before you put yourself through lots of credit checks, that you talk to an expert before doing so. This is because multiple credit checks can affect your credit rating. So there is a chance you can get car finance whilst on benefits.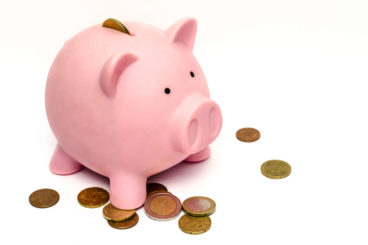 How Can I Get Car Finance If I've Been Declared Bankrupt?
So, bankruptcy doesn't look very good on your credit score, that much is obvious. But, there are some lenders who aren't so concerned with your past.
What they are concerned about is your present and your future, and whether you will be able to make the payments. You will still have to do some shopping around though. This is because some funders will base their entire decision on whether to give you finance on your credit score.
There are some, however, that will allow you to discuss your current situation and will give you a chance to explain your bankruptcy. The finance house may need to ask questions or get permission from your Insolvency Practitioner before approving any credit.
However, it's vitally important that you are honest from the outset. You need to make sure that you talk to an experienced broker who has access to specialist finance houses.
How Can I Get Car Finance If I Have a Low Income?
If you're on low income, you still have a chance of getting approved for car finance. Funders look at a variety of factors, but one of the main reasons is that you can pay. If you are on low income but you have no other financial obligations, the finance company may be satisfied that you will be able to meet the monthly payments. They will want to assess your incomings and outgoings before making a decision.
Some funders also work on credit score alone. So, if you have a strong credit score then they may not even ask you about your salary. The other option is that you ask someone to be a guarantor for you. We'll talk about guarantors in a little bit.
How Can I Get Car Finance If I Am a Student?
Finance companies tend to consider students a higher risk. This is because they have no credit history, and as such they cannot be sure that they can rely on the student to make the payments.
However, a student tends to have few, if any, financial commitments and therefore is in a stronger position to make the payments. They will be in an even stronger position if they use a guarantor. Again, we'll come onto that in a minute.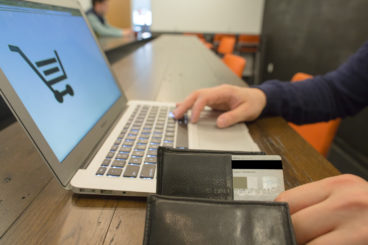 How Can I Get Car Finance If I Have No Deposit?
Most forms of car finance do require a deposit. Sorry. But, if you take out a personal loan to pay for your car, you won't need to put down a deposit first.
You can get a personal loan from the bank, an online lender or your local building society. You agree to a series of terms and conditions, and you pay a series of monthly payments until the loan is paid off. These payments do gain interest, however. But, you can use it to put a deposit down on your car. You can find out more about that by reading our article on getting a car without a deposit.
Can I Get Car Finance With a Guarantor?
We've mentioned a few times above that you can increase your chances of getting car finance if you use a guarantor.
A guarantor is the person that will take on your payments in the event that you miss it. They must be someone who;
Has a

strong credit rating

Is

not financially linked

to you

Is

21 years old or over

Your guarantor is

usually a family member or a close friend

, but it can also be your work colleague.
Should you miss a payment on your car, then your guarantor will be expected to pay it. Being a guarantor is not a decision that should be taken lightly; it comes with a lot of responsibility so it's something that you should consider carefully. 
Ultimately, there are still ways to get car finance, regardless of your situation. It is important that you get your car though an experienced broker, who has access to specialised funders who will be able to help you get car finance.

Andrew enjoys: Movies and travelling to new cities to explore different cultures.

Andrew has been in the motor trade for over 20 years. What he enjoys most about his job is the team spirit and the dedication of his work colleagues. He also appreciates the teams input in the improvement of the company.

Latest posts by Andrew Kirkley (see all)