Do lease cars include servicing?
The responsibility for servicing and maintaining your lease car lies with you. But do lease cars include servicing? We'll take you through everything you need to know in this article.
A car service covers essential maintenance on the vehicle. It includes things like replacing the oil, changing the oil filter, checking all engine components and electrics. It also includes checks on wearables like tyres and brakes. The car service is designed to keep the car running smoothly and to prevent any major faults as a result of the car not being maintained.
This article from Halfords Auto Centres has a handy checklist of what's included in a car service. 
Why do you have to service a lease car?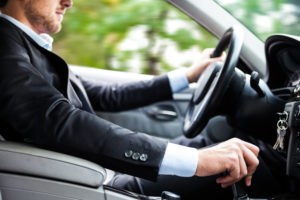 Your monthly payments have been calculated based partly on depreciation of the vehicle over the term of the contract. If regular servicing is not maintained then the car could lose more value and you could be charged for increased wear and tear. So that pretty much sums up why it's important to keep to your service schedule, but who pays for it? Well, that depends….
Find out how lease payments are calculated. 
Who pays for the servicing on a lease car?
The simple answer is that you are responsible for the cost of servicing your lease car. How you do this is entirely up to you. A full service can cost anywhere between £100 and £1000 depending on the car. A top-up service would be less. Most cars will have a small service at 6 months and a full service at a year. Then another small service at 6 months, followed by a full service at year 2. The service does not include additional items needed to ensure the car is maintained such as replacement tyres, filters etc.
Many lease customers opt to purchase a maintenance package for an additional monthly fee while others prefer to cover the costs themselves as the arise.
What is a maintenance package?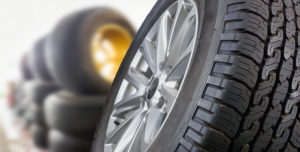 A maintenance package is offered when you take out your lease for an additional monthly charge. It's very popular with people who have high mileage or for fleet cars. A full maintenance package covers all servicing, most repairs and most replacement wear and tear items such as tyres. There are some exclusions but overall it is quite a comprehensive package.
Included in a maintenance package:
All manufacturers' scheduled servicing and MOTs (if applicable)
All perishable items e.g. bulbs, batteries, exhausts, belts, wiper blades, alternators, starter motors.
Mechanical and electrical repairs and/or replacements including labour
Comprehensive roadside assistance cover (depending on your package)
Replacement tyres for punctures, accidental damage or where tread depth is under the legal 2mm
Unlimited premium brand tyre replacements.
The exclusions are:
Repairs or replacements due to driver error or driver induced faults and accidental damage.
Missing or broken items e.g.missing hubcaps.
Replacement due to abuse or vandalism.
Mis-fuelling, lubricant and fluid top ups between service intervals.
Replacements subject to an insurance claim or where fraud is suspected.
Damaged windscreen and/or glass replacement.
Roadside assistance (isn't included in all packages).
How much does a maintenance package cost?
The cost of a maintenance package varies depending on the make and model of vehicle you are driving. This is because parts and labour for some vehicle servicing and repairs are more costly than others. For example, a replacement wheel on a Land Rover Discovery can cost around £279+vat per tyre, including fitting. On a Ford Fiesta a replacement tyre can cost around £45+vat per tyre, including fitting. So you can see the difference. This goes for other car parts and elements too, it's easy to see how maintenance package prices can differ.
Similarly, there are different types of maintenance packages. The full package detailed above plus a tyre only contract, a subsequent road tax service, UK breakdown cover and relief vehicles after breakdown.
For details of how much a maintenance package would be for your lease car contact your lease provider for details.
Is it cheaper for me to pay for servicing or buy a maintenance package?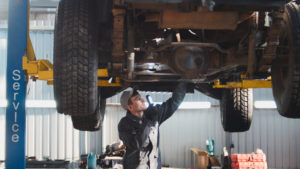 This is where it gets tricky. This is partially down to luck. If you go through your lease term without the need for any replacement tyres or repairs during the maintenance then it would be cheaper to pay for servicing yourself. However, if you need to pay for any repairs, replacement parts or new tyres then a maintenance package would work out cheaper.
In either case, if it's easier to manage a smaller fixed monthly payment than a large expense for a service or repair then a maintenance package would be ideal. A lot of people like the fact that they are covered if anything goes wrong. It gives a bit of added confidence.
Who carries out the servicing and repairs as part of a maintenance package?
You will have received a contact telephone number from your lease provider of who to call when you need to book your car in for a service. This will enable you to book into an approved garage local to you. This is usually a franchised dealer or an authorised VAT registered agent who would carry out the maintenance and service as stipulated by the contract.
What is included in a lease contract?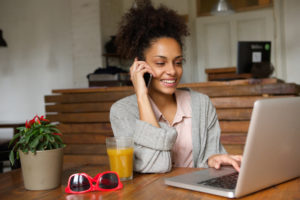 We've discovered that servicing and maintenance isn't included in a lease contract without adding on a maintenance package to your contract. So what is included? Road tax is included in your lease contract. This saves some hassle of remembering to tax the vehicle every 6 months or annually. Most new cars are subject to lower road tax, but it still saves a few quid.
A full manufacturer's warranty is included in the lease price. This covers all parts excluding wear and tear items such as brakes and tyres. Providing your lease is for 3 years or less then your car will be covered for the duration of your contract. Read more about what is covered by a manufacturer's warranty. 
Aftersales customer service. Our expert team of customer service agents are on hand to help you through every step of your leasing journey. Contact us with any questions or visit our learning and advice centre.
What isn't included in a lease contract?
Your lease contract is still excellent value for money and the cheapest way to drive a brand new car. Despite some things not being included in the contract. It's worthwhile noting that your contract doesn't include the following items so you can budget appropriately.
Car insurance
Roadside Assistance (unless it's part of your maintenance package)
Servicing/Repairs (unless you've purchased a maintenance package)
Fuel
Oil, coolants, screenwash refills
In conclusion, while servicing isn't included in your lease contract automatically, it can be added on. It's worth considering a maintenance package if you value peace of mind. A maintenance package covers you for most eventualities and avoids any nasty surprises.

Latest posts by Rachel Richardson
(see all)