What are the advantages of electric cars?
Electric cars come in all shapes and sizes, from the smallest, smartest city car to the biggest, strongest SUV. The fastest car on the road was unveiled at the 2019 Geneva Motor Show, the Pininfarina Battista, and it's electric! So, it's no longer a case of "I would buy electric but they don't make the sort of car I want", it's now a case of "I'd like a Porsche or an Audi…and yes, it can be electric".
In this article we're going to look at the advantages and disadvantages of electric cars and why now is the right time to be thinking about switching to electric.
What are the advantages of electric cars?
Lower running costs
One of the biggest advantages of electric cars is the savings you will make on running it.
Though the initial outlay can, in some cases, be incredibly high, the running costs for an electric vehicle are affordable, maintainable and incredibly attractive when compared to their petrol or diesel counterparts.
You're definitely going to be saving a considerable amount of money when it comes to fuelling your electric vehicle.
While it can cost upwards of £40 to fill your petrol or diesel tank, ensuring that your electric vehicle is fuelled for your daily commute or regular errands will cost you less than the price of making 4 slices of toast every day for an entire year.
Peugeot 208 Active Premium 1.3L Petrol Hatchback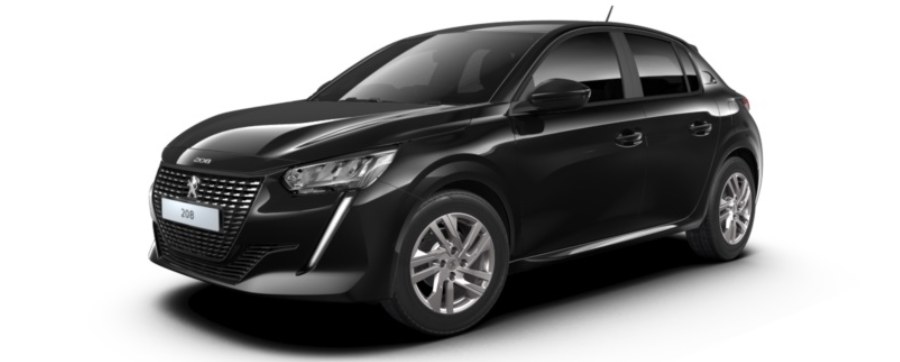 Tank Size: 40L (8.8 gallons)
MPG: 50
CO2: 119g/km
Cost (OTR): £17,575
VED: £175 (first year), £150 (subsequent years)
Full tank cost: £47.48 (using petrol costs of 118.7p per litre*)
Total miles per full tank: 440
Cost (p) per mile: 10.8p
Peugeot e208 Active Premium Electric 50kWh 136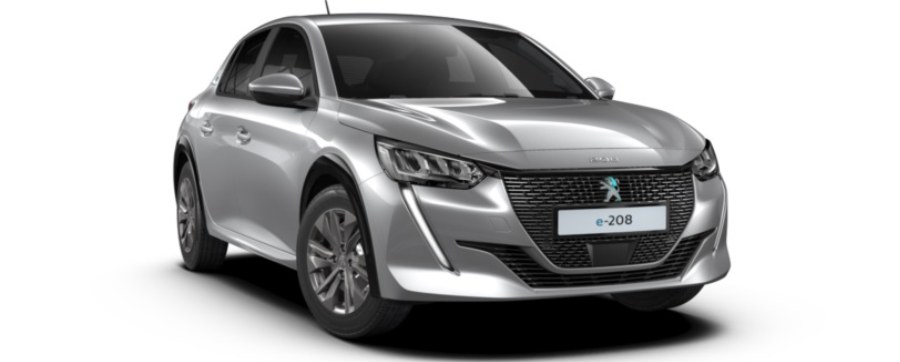 Range: 210.6
CO2: 0g/km
Cost (OTR): £29,725
VED: £0
Cost to charge: £7.02 (estimated cost dependent on your electricity rate)
Cost (p) per mile: 3.51p
As you can see from the costs listed above for the Peugeot 208 and the Peugeot e208, though the initial outlay for the electric version is higher, the cost to charge it and keep it running is much less with the electric vehicle costing circa £15.44 to charge for 440 miles versus the £47.48 that the petrol vehicle would cost. An approximate saving of £32.04 on fuel.
Want to find out more about electric vehicles? We've got all the information you could want in the Plug- ins and -outs of electric vehicles.
Lower-cost maintenance
Due to their design, and the fact that they don't have an engine with 1000s of components, electric cars are made to last longer. A car with an internal combustion engine (ICE) is made up of over 30,000 individual parts that work together in order to make it go. An electric vehicle doesn't need anywhere near this many, it has no cogs, belts, radiators, cylinders or pistons.
As with anything electrical, from the TV remote control to your mobile phone, batteries occasionally need to be replaced. Currently, manufacturers predict that a battery will last for at least 10 years, if properly charged and maintained, before it needs to be replaced. The battery is, of course, the most expensive part of the electric car both to produce and to purchase.
Cars are built to last, or at least the chassis is. When the only thing that really needs replacing is a battery that no longer takes a charge, the questions you need to ask as the consumer are 'do I buy a new battery?' or 'do I buy a new car?'.
Another thing to consider when it comes to the longevity of the electric car is advances in battery technology, something that isn't a concern with a petrol or diesel engine where developments move much slower.
The more often you charge your battery, the sooner it will need replacing. So, range is incredibly important. If you can get away with only charging your car once a week then the battery is likely to go that much longer before it needs to be replaced.
Of course, on a large number of electric cars, the battery has a separate warranty. This warranty ranges from five years/60,000 miles for the Renault Zoe, to eight years/100,000 miles for cars such as the Jaguar I-PACE, Nissan Leaf and the Tesla Model S and Model X.
Just like a mobile phone or laptop, it is possible to replace the battery when it is no longer taking a charge. Replacement batteries are available and the price of them is dropping if the price of the battery for a Nissan Leaf is anything to go by. In 2011 the cost of a replacement battery for the Nissan Leaf was £20,000. Move forward three years and the price had dropped by 75% to £5,000. In 2018, the price dropped again, this time by 60% to £2,000. This price reduction of £18,000 over just 7 years makes it a more realistic and affordable purchase, thanks to the supply of refabricated batteries from Japan.
Better for the environment
If your car is fully electric then the CO2 emissions will be at zero, which means you're doing your bit for the environment. Fewer emissions mean reduced greenhouse gasses, improved air quality and a healthier environment. This, in turn, means that the UK can continue its move towards a petrol- and diesel-free future, something that the UK Government committed to having by 2050.
As we have already mentioned, having 0g/km CO2 emissions automatically reduces your annual expenditure on having an electric vehicle, but the cost is not the only advantage, the biggest one is knowing that you are contributing towards a healthier future.
Looking for a new vehicle? Have a few ideas but not sure which one is right for you? Sign up to our special offers newsletter to get a selection of vehicle offers sent to your inbox every week.
What are the disadvantages of electric cars?
Higher initial costs
As with all new technological developments when they are first released to the public, electric cars are more expensive than their ICE counterparts. A perfect example of this is the cost of a new iPhone when it's first released in comparison with its predecessor. However, this will not always be the case.
As technology progresses further and more manufacturers turn the factories where currently they develop and produce petrol and diesel vehicles into ones where they can fabricate hundreds, if not thousands, of electric vehicles every week, the cost will reduce.
As we've previously mentioned, the most expensive part of the electric vehicle is the battery, but this is another area where technology is advancing and as more techniques for producing batteries for electric vehicles emerge, the price will continue to drop.
Though a large number of brands have already established that they are going to spend time developing new electric vehicles, at the moment, their key source of income (and most popular products) remain the petrol and diesel vehicles they are known for. This will change as more electric vehicles are produced.
Another of the many advantages of electric cars is that manufacturers are looking at more ways to increase battery life and improve their range.
If you've been thinking about getting an electric car, perhaps the Audi e-Tron or the Tesla Model 3 has caught your eye, then leasing is a great way to keep the costs at a level you can afford. If you're used to keeping to a budget then fixed monthly payments on a vehicle are a great place to start. There are also additional benefits, such as the ability to upgrade after 2-4 years, depending on the agreement so you know you're always going to be driving a vehicle that's new as well as the fact there is no need to think about the depreciated value of the vehicle when it's time to return it.
Range Anxiety
There's no avoiding it, range anxiety is a real thing. It's not as though you can carry a spare gallon of electricity in a tank in your boot. However, this is something that is being worked on.
One of the most common concerns mentioned by people who are looking for a new vehicle and have started to consider going electric is that the battery will run down when they are on the motorway or in the middle of nowhere. And it's a valid concern, as you can't simply open the back with a Phillips head screwdriver and add a few more AAA batteries to it.
A UK Government initiative that was announced at the end of 2019 has outlined ways in which they intend to exacerbate this anxiety in drivers by introducing more charging stations in easily accessible areas. The Government also offers a grant valued at £500 to put towards the cost of purchasing a wallbox for their electric vehicle.
What next?
If you've been thinking about an electric car for a while then the knowledge that investment in the infrastructure to support electric vehicles is currently underway, as well as the fact that more and more manufacturers have expressed their determination to invest more in the development of new, quickly charged and more affordable electric vehicles will be reassuring.
One of the biggest advantages of electric cars is this; the future of driving is electric! Two milestones are on their way in the next 30 years. First, in 2035, comes the deadline for manufacturers to stop selling new diesel, petrol and hybrid vehicles and then, 15 years later, in 2050 is the deadline for all petrol, diesel and hybrid vehicles to be completely off UK roads. There is some way to go until that point, but with businesses and governments across the globe determined to meet this deadline, it's looking like the future of driving is definitely an electrified one.
INTERESTED IN AN ELECTRIC VEHICLE?
Get in touch with our experienced vehicle specialists by filling in the form below, or calling us now on

01903 538835

.
Fed up with looking for your next vehicle?
Need advice from an experienced Vehicle Specialist on what vehicle is right for you?
Book your FREE consultation now