Kia is in the midst of restyling and revamping its range of cars, with the 2015 Kia Venga supermini MPV perhaps the pick of the bunch. It comes with a good set of engines, a confident foursquare pose, greater efficiency and some neat interior design. No longer a budget car known for its cost-cutting, it now wants to play with the big guns. Let's take a closer look at what the Kia Venga offers.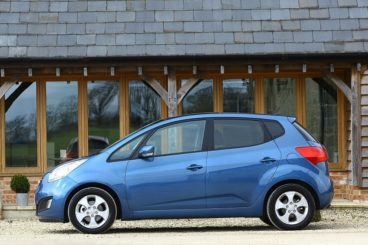 European Power
It's probably well-known that Kia are trying to make their cars appeal more to Europeans, so it probably helps that the new Kia Venga has been built and designed in Europe. It helps on a few fronts; not only will it surely influence the design, but it will give Kia a greater idea what their rivals are up to in the already saturated MPV market. This has indeed led to better driving dynamics, improved build quality, as well as enhanced comfort.
Engine-wise, whilst Kia Venga consumers won't suffer an embarrassment of riches as they weigh up their options, the list is decent. The 1.4-litre CRDi diesel is our pick, and it's probably Kia's pick too, as it's a forward-thinking unit that makes use of exhaust gas recirculation and particulate filters that allow it to reduce emissions without compromising on performance. It generates 89bhp and comes with 220Nm of torque.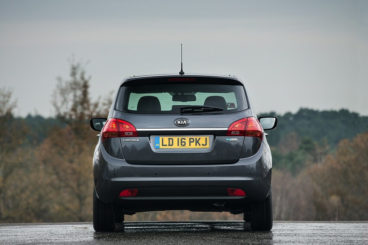 Supermini Looks, MPVs Practicality
These days, Kia clearly love nothing more than a challenge, and what greater challenge faces a car manufacturer than trying to bridge the gap between an MPV and a supermini? One is practical and useful, the other is small and cute. For the Kia Venga 3, the brand had to work within fairly small dimensions, but a little innovation comes in the form of a longer wheelbase that essentially sees each wheel pushed as far into the corners as possible. This not only maximises space, but also serves to give the new Kia Venga a more confident look that is enhanced by high-mounted headlights, as well as the now recognisable Kia grille.
As a supermini, then, it looks good. But as an MPV? Well, yes, it's also pretty spacious too. Boot space comes in at 570-litres, which makes it considerably bigger than its Kia Ceed stablemate, whilst legroom is just as good as that offered by the aforementioned Ceed. Practicality has been given a degree of thought by the Korean brand, and you can increase the luggage space to 1,253-litres by folding the rear seats.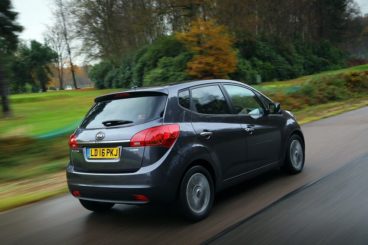 Facts and Figures
Kia Venga 3 deals start at around £10,000, with pricing no longer the one thing which gives this Korean brand an advantage of their rivals. But the Kia Venga does come with a seven year warranty, as well as enticing equipment that should soften the price hike. Trim level 1 gives you air conditioning, ESP and six airbags as standard, whilst trim level 2 offers up alloys, leather steering wheel, as well as neater materials overall. If you opt for trim level 3, you're rewarded with climate control, a panoramic roof, and privacy glass. Running figures are decent if not spectacular, with the 1.4-litre petrol returning 31.3mpg.
Final Thoughts
If you were given the keys to the Kia Venga a few years ago, you'd have been hard pressed to believe that this is actually a Kia. It would have been just too good to be believed from a brand that didn't serve up quality, but instead worked hard to keep costs down. Now, though, no one is shocked. The Kia Venga 2 was good, but the new 2015 Kia Venga 3 is even better. If you want a supermini MPV to proudly show off, look no further.
If you want to get hold of a new Kia Venga don't hesitate to leave us a message on our contact page, or give us a call on 01903 538835 to find out more about our Kia lease deals.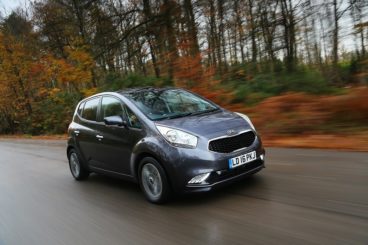 Latest posts by Will Titterington
(see all)