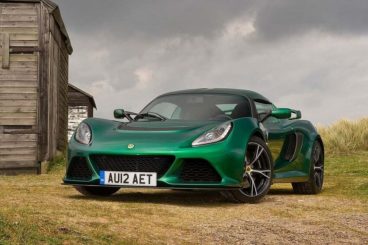 One thing the new Lotus Exige S will always have going for it is the fact that engineers and designers who know how to conceive and develop a proper sports car people will love, are behind it. This is the third generation variant of the Exige S model, and bolstered by a V6 engine, it's shaping up to be the best yet. Let's take a closer look at what the Lotus Exige S offers.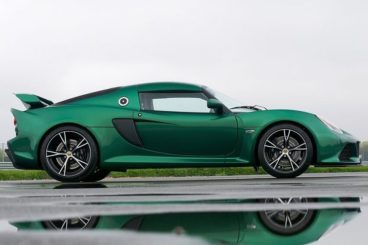 Spectacle
The market is always changing, and the (sad) fact is that a sports car can't really just be a pedal-the-mettle powerhouse anymore which only hardcore boy-racer enthusiasts will snap up. It has to offer something else. Well, that's the theory anyway. To get sales, to make profits – so the theory goes – a modern day sports car has to expand its repertoire a little. Open up its box of tricks to include a few new – more mundane – sleight of hands. Well, fortunately, the sleight of hand dished out by this particular master of magic, is still the only one it has. This means uncompromising power, speed and performance. Backed by a supercharged V6 power plant, the new Lotus Exige S is heavier, bigger, meatier – better.
In spite of all the extra bulk, as always the Lotus Exige S strips everything down to the bones. There is no trickery here – just good old fashioned engineering to ensure that this car rockets to 60mph from rest in a mesmerising 3.8 seconds. Whilst Lotuses rivals are using all kinds of innovations and inventions to optimise speed, Lotus instead rely on the courage and endeavour of their technicians. British sports car manufacturing simply doesn't get much better – and there isn't even any power steering. This car has 46% more power than last time and a whopping 74% more torque. Dizzying numbers to make a dizzying spectacle.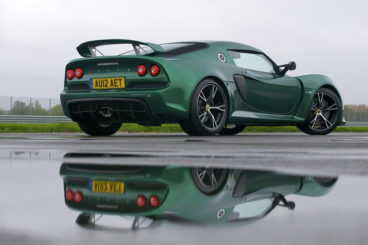 Open Topped Beauty
The cockpit of the Lotus Exige S isn't exactly awash with space, and the high sills and low roof line will probably serve to make life a little difficult for tall drivers. But is this just all part of the challenge, the excitement? If, however, you do find the tight cockpit too unbearable, there is the option of a Lotus Exige S Roadster which will accommodate you just fine. Indeed, this roofless variant is still a very attractive proposition looks-wise, and whilst there was no real need for an open topped Exige S in the past, needs most certainly must these days.
Still, we have to go back to the niggling problem of space – or, more to the point, the lack of space. This is a very narrow cockpit that isn't the most welcoming of sorts, so if you are a little on the portly side, you might have some issues. The seats are supportive but also body-hugging, and they literally act as a vice as they hold you tightly in place. It's actually pretty cool and works well for a car of this ilk. The wheel is non-adjustable, but the seating is overall comfortable, even on longer journeys. Sound insulation is optional, and without it you're going to be privy to some pretty guttural engine thrums. Constant thrums.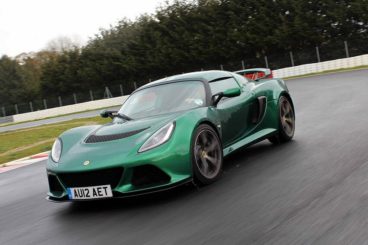 Facts and Figures
Lotus Exige S deals start out from around £55,000. There isn't much standard equipment on offer, with even carpets and floor mats coming as optional, so this means that if you're going to make the most of your lovely Lotus Exige S, you'll need to part with a bit more cash. £2,000 will get you the Race Pack, which adds the 'Race' mode to the Dynamic Performance Management System. It also offers launch control and stiffer suspension, though we would argue that Race mode is what this is all about. Indeed, without Race mode, the Lotus Exige S is just not what it should be. Despite other brands working extremely hard to lower emissions, Lotus don't seem too bothered hiking theirs, which is why the V6 engine emits 236g/km of CO2 – 37 more g/km than last time around.
Final Thoughts
When we buy an expensive coffee, we'd prefer it to be made by someone who loves coffee, who is passionate about it. It's the same when we go for a meal at an expensive restaurant – we want our food prepared by people who are passionate about what we're doing. So when we part with almost £60,000 for a roadster, we really would prefer it to be developed by people who love driving. This is the case here. The Lotus Exige S Roadster is a real driver's car, a race car for all ages that doesn't offer much practicality but offers a wealth of speed, vitality and performance. It's a car for the few than for the many, but if you're one of those few, you'll know you're one of those few. Get on it.
If you want to get hold of the Lotus Exige S don't hesitate to leave us a message on our contact page, or give us a call on 01903 538835 to find out more aboutour Lotus lease deals.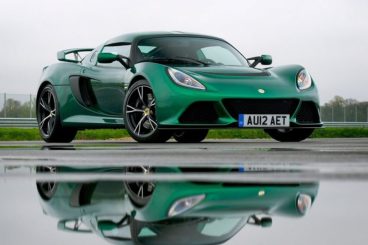 Latest posts by Will Titterington
(see all)