If you want to keep up to date with the world of motoring, this page is updated daily with car news stories from across the globe. All things interesting, amusing and informative related to the world of motoring.
Mercedes wins twice at the AutoCar Awards 2019
It was a good night for the people at Mercedes when they attended the AutoCar Awards 2019, which were held at the Silverstone Race Circuit on Tuesday night.
Not only did the German manufacturer win the Game Changer award for their hybrid CLS 53, the CEO of Daimler, Dieter Zetsche was also presented with the Issigonis Trophy, the top award at the ceremony. Zetsche's passion for the industry has helped him to push his brand even further with innovation and development.
Other winners at the awards included:
Andy Palmer, the President and CEO of Aston Martin, who was presented with the Editor's award. Palmer has been a breath of fresh air for the manufacturer, injecting them with a new lease of life.
The Lifetime Achievement Award was handed to Mike Cross, the Chief Engineer for Jaguar Land Rover.
There were quite a few winners in the Game Changer category, including:
– Ferrari 488 Pista
– Hyundai Nexo
– Suzuki Jimny
– Toyota Corolla
– Kia e-Niro
Other categories saw even more winners, including:
– Best Affordable Driver's Car – Ford Fiesta ST
– Best Driver's Car – McLaren 600LT
– Innovation Award – Land Rover – ClearSight Ground View
– Readers' Champion Award – Lotus Elise
And then there were the Five-Star Cars – the cars that achieved the rare goal of getting a five-star review, these were:
– Aston Martin DBS Superleggera
– BMW 320d
– McLaren Senna
What parking habits make you see red?
How many times have you driven around a car park with a child in the back of your car (or a wheelchair) trying to find somewhere to park? Or perhaps you've been driving along a road determined to find a parking space at least somewhat close to your end destination without any luck?
Well, YourParkingSpace has been doing a bit of research into what makes UK drivers mad when it comes to parking on roads (and in carparks) and the results were interesting – though not 100% surprising.
The most annoying thing for motorists is seeing a car parked in a space allotted to disabled drivers without a blue badge.
How many times have you seen someone squeeze into a parking space that they only just fit in? Well, it seems that cars parked too closely is another bugbear.
Another issue that really gets the fur flying (figuratively, of course) is drivers parking in spaces that have been marked for the use of parents and children, when they brought no children with them!
There are plenty of other things that also irritated the people who were surveyed, including pavement parking (which is currently only illegal in London), and not leaving a note after denting someone else's car.
Take a virtual seat in Senna's F1 car
Websites are definitely getting more immersive.
In the wake of being awarded his CBE for services to motoring, Professor Gordon Murray has launched a new website that hosts a virtual exhibition of 40 of the different race and road cars he has produced over the last 50 years of his incredible designing career.
The exhibition itself brings to 'screen' a private exhibition, 'One Formula' that was held in the latter part of 2017.
The site is free to access, and you can take a virtual walk among cars that were driven by many F1 greats, including Ayrton Senna, Nelson Piquet and Alain Prost.
So, if you're a huge fan of F1, or just want to have a look at all the cars that Gordon Murray has worked on throughout his career, then this is somewhere you can visit without worrying about traffic on the motorway, or checking the weather forecast.
It's been talked about for a while, but it's now official.
Honda has confirmed that they are going to be closing their plant in Swindon in 2021.
They currently employ 3,500 people in the UK-based factory, and at present produce 150,000 Honda Civics there.
However, the Japanese car manufacturer has confirmed that when the current model Civic goes out of production, the plant will no longer be required.
The company has made a statement in which they say that the decision to close was due to changes in the automotive industry. They went on further to clarify, "Honda is accelerating its electrification plans, and as a result resources, capabilities and production systems for electrified vehicles will be focused in regions with a high volume of customer demand."
Staff at the Swindon plant who will be affected by the closure were notified of it on Monday 13 May, and Honda will be working with a government taskforce in an effort to reduce the impact that this closure will have on the area.
The ID.3 is proving popular
For the first time in the company's history, Volkswagen offered pre-booking for a vehicle in development. And it was for the first in their new family of electric cars, the hatchback of their ID range, now known to be called the ID.3.
On the 8 May, VW opened a list so people could register for an early production slot for the car, the first edition of which will have a run of just 30,000 units.
Within 24 hours of opening this list, over 10,000 people across Europe had registered for the fully-electric car. The newly opened ID Hub experienced delays, with people stuck in online queues and occasional issues throughout the registration process.
Registrations have now slowed somewhat, however over half of the 30,000 ID.3 1ST have now been reserved, with the majority of pre-registrations coming from Germany, Norway, the Netherlands, the UK and Sweden.
Speaking about the enthusiasm shown by those registering, Jürgen Stackmann, a Member of the Board of Management of the Volkswagen Passenger Cars brand said, "The positive response shows that many customers are ready for e-mobility."
Just last week we heard about the man who has been working hard to recreate the Aston Martin DB5 driven by James Bond, and how his search to finish the car had been aided by a DVLA auction.
This week we're reporting on the progress that Aston Martin is making in their efforts to recreate the same car, from Goldfinger. The biggest difference being that they are going to be making 28, with each one is being fitted with equipment that would make Q proud.
When Aston Martin announced that they were taking on this project in August 2018 it sounded like an ambitious task, but they are getting there, with the help of Chris Corbould (who regularly works on the films of Christopher Nolan, and won an Oscar for Inception), they are getting some pretty nifty working gadgets.
Unfortunately, none of these cars will actually be road-legal, but they would make a great addition to the collection of a James Bond fan, if they have £2.75mil (+ tax) to spare.
These cars are due to be available in 2020.
In an effort to discover the truth behind the entrepreneur, Mercedes-Benz Vans UK have started a ground-breaking study looking into the entrepreneurial genetic profile of the country.
They are asking on the people behind thousands of small– and medium-sized enterprises (SMEs) to take part in their Entrepreneur Gene Project.
In an effort to discover what makes the people behind successful businesses in the UK successful, the brand has commissioned a DNA-based study that explores the genetic makeup of entrepreneurs and non-entrepreneurs alike. It will investigate the potential genetic contribution to the different kinds of entrepreneur.
The study is being conducted as part of Mercedes' committment to 'keeping businesses moving'. The car maker has teamed up with experts from Stanford University and Liverpool John Moores University as well as the genetics company DNAfit.
On 13 May, The Supervisory Board and Board of Management of Volkswagen AG met and made some important decisions about the future of the company.
At the core of this was the decision to move further forward with their electrification offensive, and as part of this they are going to be setting up a battery cell production facility in Europe.
The plan is to build the new facility in Lower Saxony.
The Supervisory Board also requested that Management start the process to develop a meaningful solution for MAN Energy Solutions and RENK AG.
These are seen as incredibly important strategic decisions for the electric future of Volkswagen and the other companies in their portfolio, which include Porsche, Bentley, Skoda, SEAT and Audi, as well as several others.
Lots to see at the London Motor and Tech Show
If you've been checking out our Social Channels recently, or watched our latest episode of Behind the Wheel, you will know that we are headed off to the London Motor and Tech Show this week to get you all the information we can on upcoming car tech, and UK car releases, as well as photos of some of the incredible cars that will be on display as part of the supercar paddock.
MG's first EV, the ZS EV is going to be on show, as well as the soon-to-be-released BEV from Volkswagen the ID.3, a revised Outlander from Mitsubishi and a few new vehicles from Hyundai.
It seems that a big focus of the show this year is going to be electric, with the aptly named "Electric Avenue" the place where a new Smart For Two, the Jaguar iPace and other electric vehicles will be on display.
If you're curious about any of this and would like to see things as they happen, then make sure to join our new group on Facebook.
Vauxhall Heritage Centre plans open day
Did you know that Vauxhall has a heritage centre? Well, one day a year, this 75-car strong collection is open to the public so that they can take a look at cars from the 5HP, the second oldest Vauxhall in the world; the Prince Henry, which is known as the first sports car; a rare Firenza HP and much more.
If you're interested in taking a look at this collection then you have one chance this year, on Sunday 9th June.
The centre, based in the same town as their current HQ, Luton, can be found here:
Vauxhall Heritage Centre, Park Street, Luton, LU1 3HG.
Even better, admission is free for everyone and, as it's being held at the same time as the Luton Festival of Transport you could take advantage of the free five-minute coach ride being provided to head over there after you've taken your time looking at the Vauxhalls on display.
New Fiat range has a celebrity theme
Some interesting car news from Italian car manufacturer, Fiat.
The brand has announced the debut of two new additions to their popular Fiat 500 range. And these two new members of the family will have a lot to live up to, being named Star and Rockstar!
Both new models will be available as a hatchback or cabriolet.
If you decide on the Fiat 500 Star then you will be able to opt for a brand-new metallic Powder Pink finish (though other colours are available). The model has brand new upholstery, a digital dash in the body colour or matt white or matt bordeaux.
If you are interested in the 500 Rockstar then the hatchback comes with a fixed glass roof, and is also available in a new matt colour, Portofino Green. The interior has a sporty feel and also offers two new dash colours as well as the standard choices. For the Rockstar these new colours are matt dark green and matt grey.
To celebrate the 120th anniversary of Fiat, all new Fiat 500 customers are able to get up to 6 months of free Apple Music and the company has gone so far as to create a playlist titled "120 Years of Songs" to tie in with their celebrations.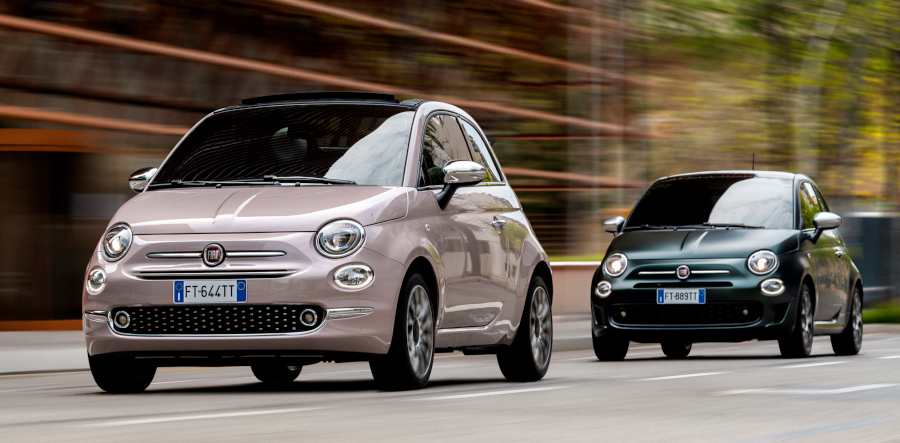 Hyundai, Rimac and Kia to collaborate
Some interesting car news from the Hyundai, Rimac and Kia in relation to EVs.
Rimac, a small Croatian company is making big waves in the world of hypercars and now they are going to be working with Kia and Hyundai in the development of faster EVs.
The two South Korean car manufacturers are investing a rather generous €80million in the much smaller Rimac, forming a technical partnership in order to develop two high-performance EVs by next year (2020).
The plan is to work together on developing an electric version of Hyundai's N brand sports car as well as a high–performance fuel cell electric vehicle.
It's Mental Health Awareness Week this week, and in some car news from SEAT, the manufacturer are showing their support by sponsoring CALM (the Campaign Against Living Miserably).
The Spanish motoring company's support of the mental health charity commenced at the start of this year.
A new installation has been unveiled in London which features a giant pair of ears growing out of the sides, and it has been wittily titled 'Grow a Pair'.
The art work, which is on a billboard on London's Euston Road, will be on display until the end of May.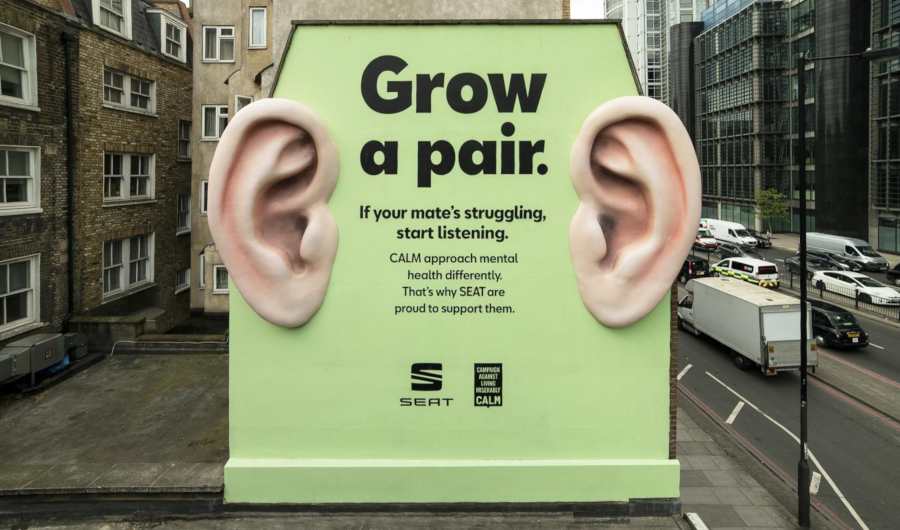 Vauxhall is electrified with new SUV
Vauxhall has some exciting car news. The manufacturer, who has several plants across the UK, has announced the release of the plug-in Hybrid (PHEV), in the form of the Grandland X.
This new vehicle is the company's first ever plug-in hybrid, which features state-of-the-art technology.
The Grandland X Hybrid4 comes with four driving modes (electric, hybrid, AWD and Sport), has a 30 mile range as an all-electric SUV, it also has a regenerative braking system to improve efficiency, and the brand new Vauxhall Connect telematics service (which includes live traffic updates and direct connection with roadside assistance).
Vauxhall is committed to moving in an 'electric' direction, and have already announced the future release of the all-electric Corsa (late 2019), the new Vivaro Life MPV, Vivaro LCV and a successor to the Mokka X (which has yet to be announced).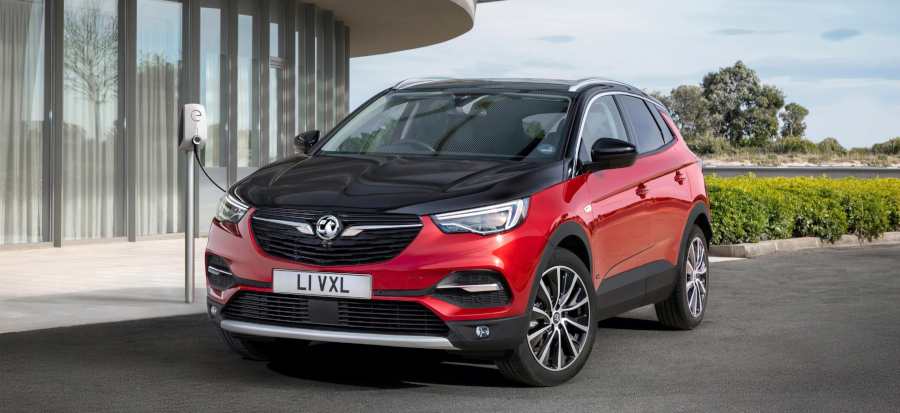 Aston Martin Rapide E debuts on Monaco roads
It first appeared at the Shanghai Motor Show in April, however, the Aston Martin Rapide E has now been taken for a drive around the streets of Monaco.
In the run-up to the Monaco Grand Prix, the limited edition vehicle was seen being driven around the city-state by 24 Hours of Le Mans winner Darren Turner for its first public demonstration.
A BEV powered by an 800V electrical architecture battery which has been placed where the V12 would have been, and the new system allows for efficient charging.
The Rapide E will be a limited production run, with just 155 units available for sale worldwide.
Renowned photographer puts his own spin on Mazda3
There are some really creative ways to launch a new car, and Mazda have now contributed to the list with a set of six photographs taken by well-known celebrity photographer, Rankin.
The new Mazda3 made its stage debut at the LA car show at the end of 2018, and is due to launch in the UK at some time during summer 2019.
Rankin has a full, varied and high-profile portfolio, having taken photographs of Monarchs, popstars, and models and now he has added the new Mazda3 to this noteworthy list.
This artistic interpretation of a car set to fit in the same market as the VW Golf, sets it apart. What do you think?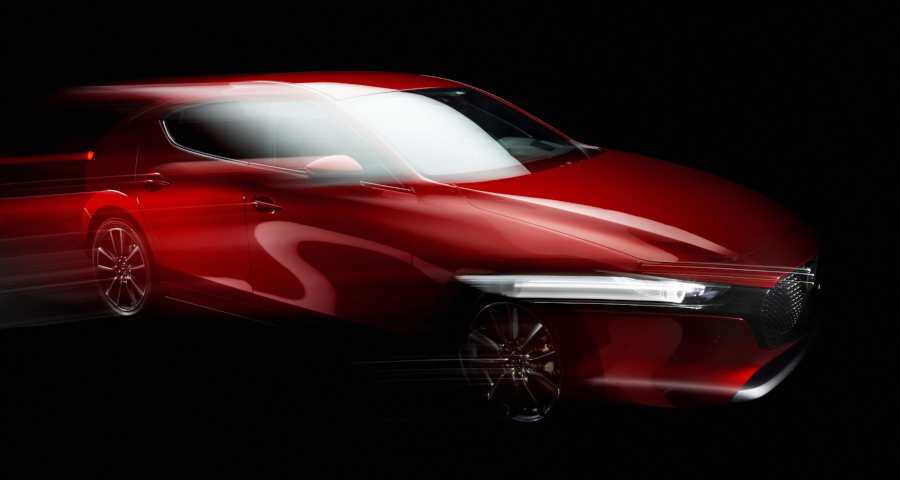 It seems that, at least when it comes to cars, the old adage proves true.
A new study of over 2,000 drivers that was conducted on behalf of Continental Tyres showed that only 19% of drivers between the ages of 18 and 24 would attempt to change a tyre if it was necessary, and just over half (56%) would feel comfortable in attempting to top up their screen wash.
In comparison with this, 45% of drivers over 55 said that they would, and have, changed a tyre.
However, the survey also revealed that 80% of young drivers (under 24) know that they could save money if they were able to master routine maintenance on their cars, and 62% would like to learn this skill.
The safety expert at Continental Tyres, Mark Griffiths, said "A lack of confidence and know-how on routine maintenance issues […[ present risks that could result in accidents…"
He also said, "Maybe older people have a 'make do and mend' mentality where their younger counterparts believe the options are simply update or upgrade as that is the world they have grown up in…"
The ability to be able to tackle minotr maintenance tasks on a car has a bearing on safety for all road users.
Exciting car news from McLaren, as the British car manufacturer has reason to celebrate this week.
Their 20,000th car has just rolled off the production line.
A Chicane Grey right-hand drive 600LT Spider from their Sports Series, the 20,000th car is a special milestone for the company that had a very successful 2018, increasing production in order to meet a rise in demand globally.
Currently the company produces around 5,000 cars a year, but there is a plan to increase this to 6,000 before they reach the end of their Track25 business plan (due to finish in 2025).

Rachel has been writing for as long as she can remember. She loves the written word and likes nothing more than to research something until she knows all she can about it.

Latest posts by Rachel Richardson (see all)